Hopefully this is a sign of how peaceful the next few months will be. That's right, I'm posting the lastest zodiac mani soon after the date where you can be born a Scorpio. Happy birthday to a wonderful group of people! I hope you like the design I painted for your zodiac sign. I love scorpions so I was quite happy to paint a bunch of them. Naturally this meant I had to pick one of the most dramatic colors as the base (black) and the rest of my color scheme was inspired by Scorpio's lucky colors (yellow and red)!
Nail art products used
Base Polish:

Color Spectrum Polish's "Dungeon Master"

Stamping Polishes:

Born Pretty's "Dim Light", Hit the Bottle's "From the Ground Up", and UberChic's "Pure Black"

Advanced Stamping Polishes:

Bee's Knees Lacquer's "Howl at the Moon", Dimension Nails' "Mustard Bird", and Zoya's "Bee"

Stamping Plates:
Items in italics are debuting on the blog for the first time.
I tried to use one of those magnetic pens to scribble around on the index and pinkie nails, but it didn't show up well. That's fine because having the base in its natural state helped the black stamping images to pop just a little bit more. For the rest of my stamping I used a coppery red polish (Born Pretty's "Dim Light") since I felt like it matched the shimmer in the base.
#Challenge – prompt
Can you believe we only have two more zodiac signs left to go?! Time has really flown this year.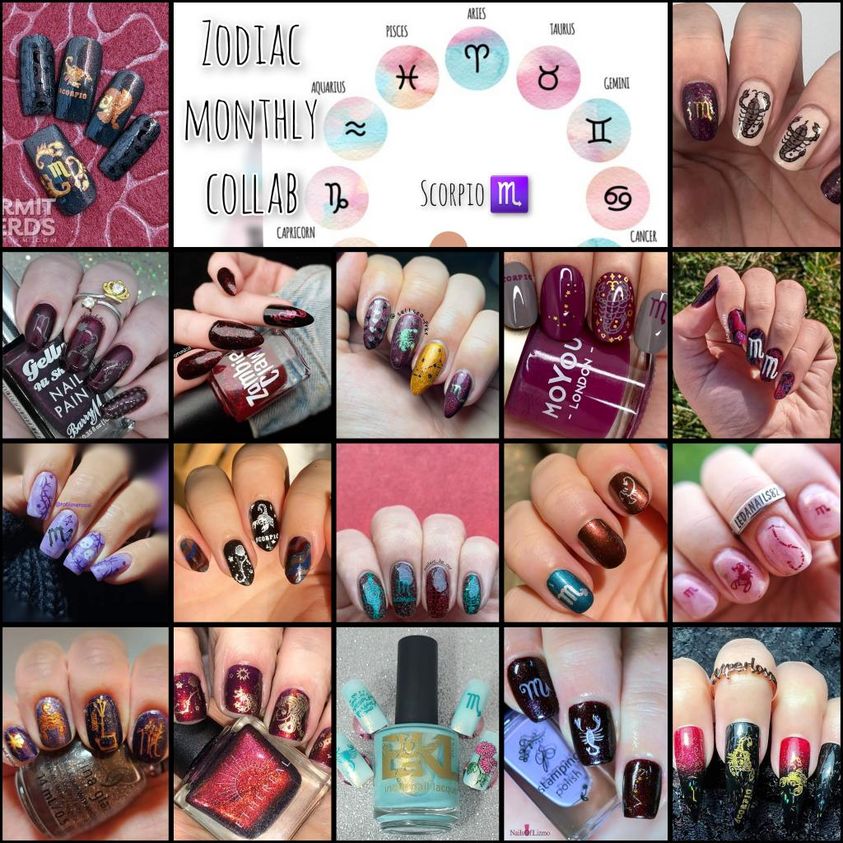 Final Scorpio nail art photos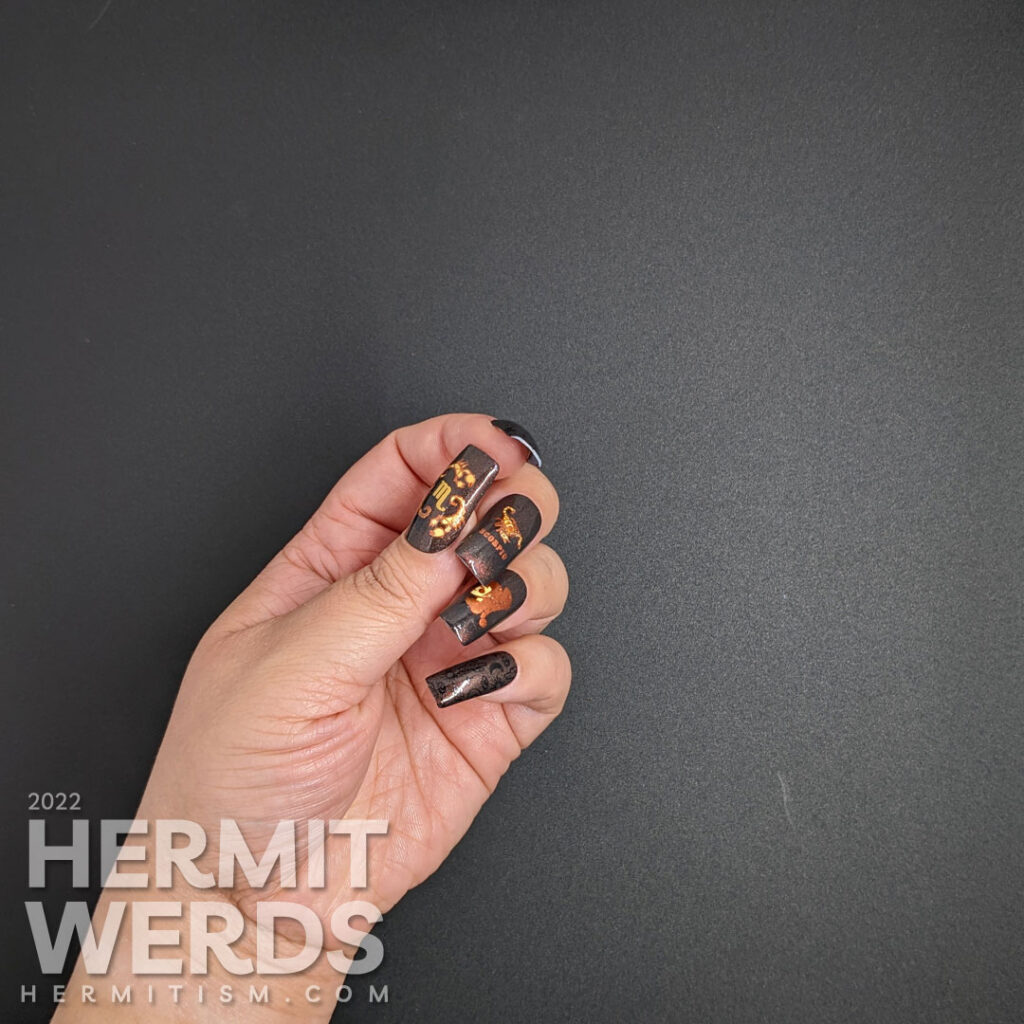 Until next time, friends! 🙋‍♀️
---
Here's the complete set of the (western) zodiac. Click the photos for more information on the design.