Today I'm kicking off my Halloween season with a modernist interpretation on The Scream painting by Norwegian Expressionist artist Edvard Munch. Because it's the season of screaming! (Except don't. Because that creates more water droplets. 😱)
I was really hoping to make the simple lines of the stamping image pop with my glow-y polish, but you'll see I wasn't as successful with that as I'd hoped. Ah, well. I still really like this one.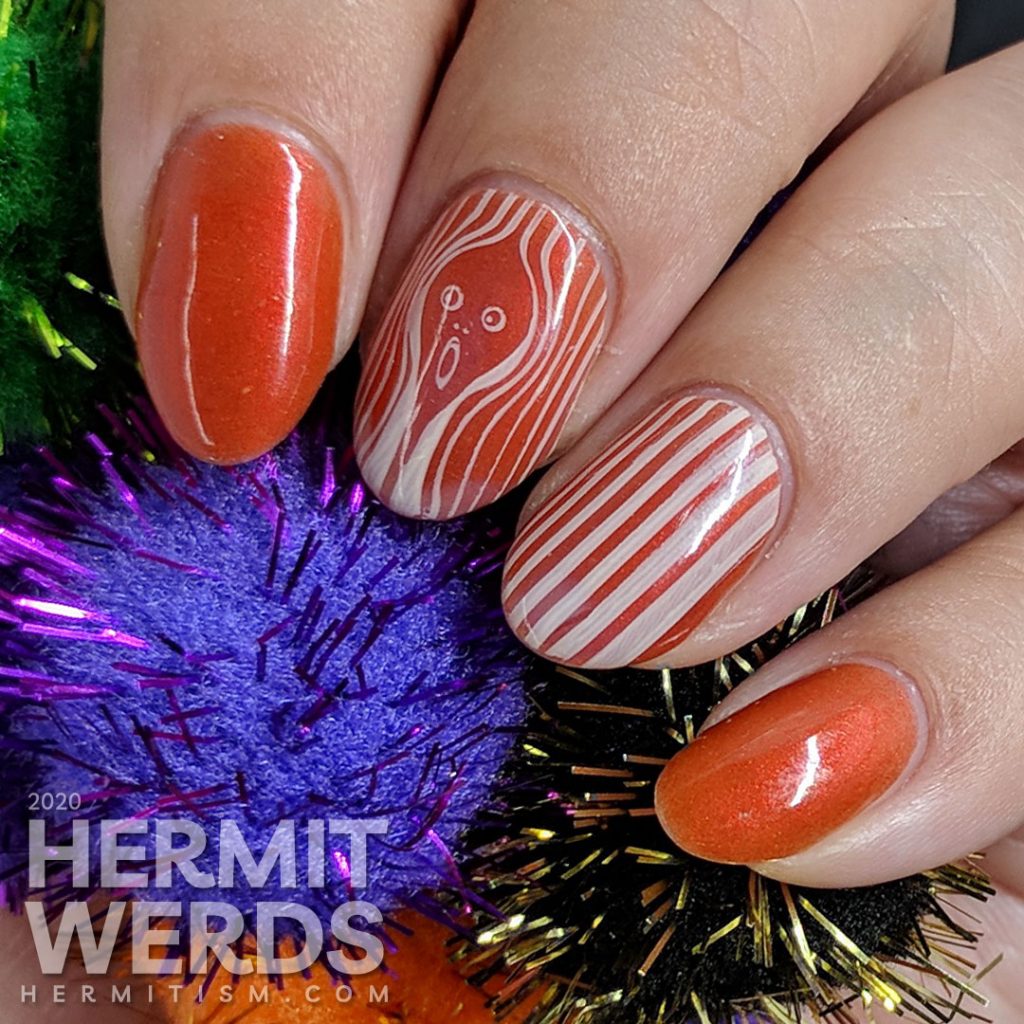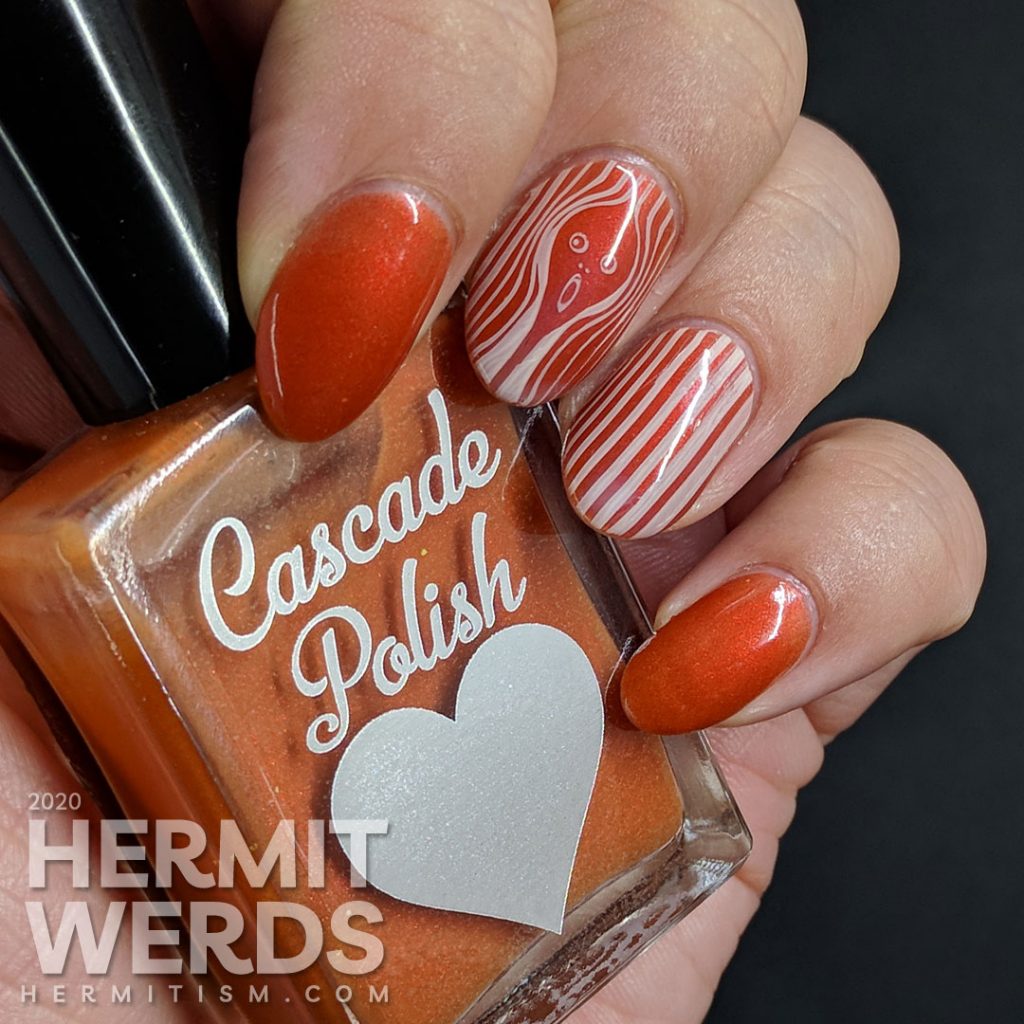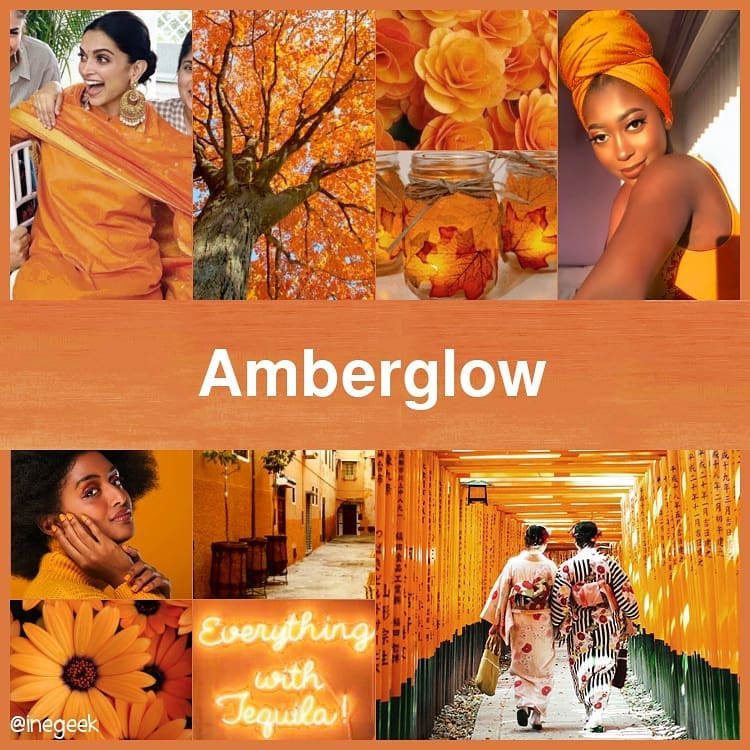 It's time for this week's #pantone2020winterchallenge. The color this week is a gorgeous softer orange shade called Amberglow. The polish I used is a bit darker than the actual shade, but it's really hard to find oranges that aren't super saturated, which this shade isn't. The two alternate colors that Ine picked for this week are Irish Green and Chocolate Fondant, but I didn't use either of them.
Products Used
Base Polish:

Cascade Polish's "Get Lit & Screwdriver"

Stamping Polish:

Maniology's "Coconut"

Stamping Plate:

Born Pretty Halloween-L009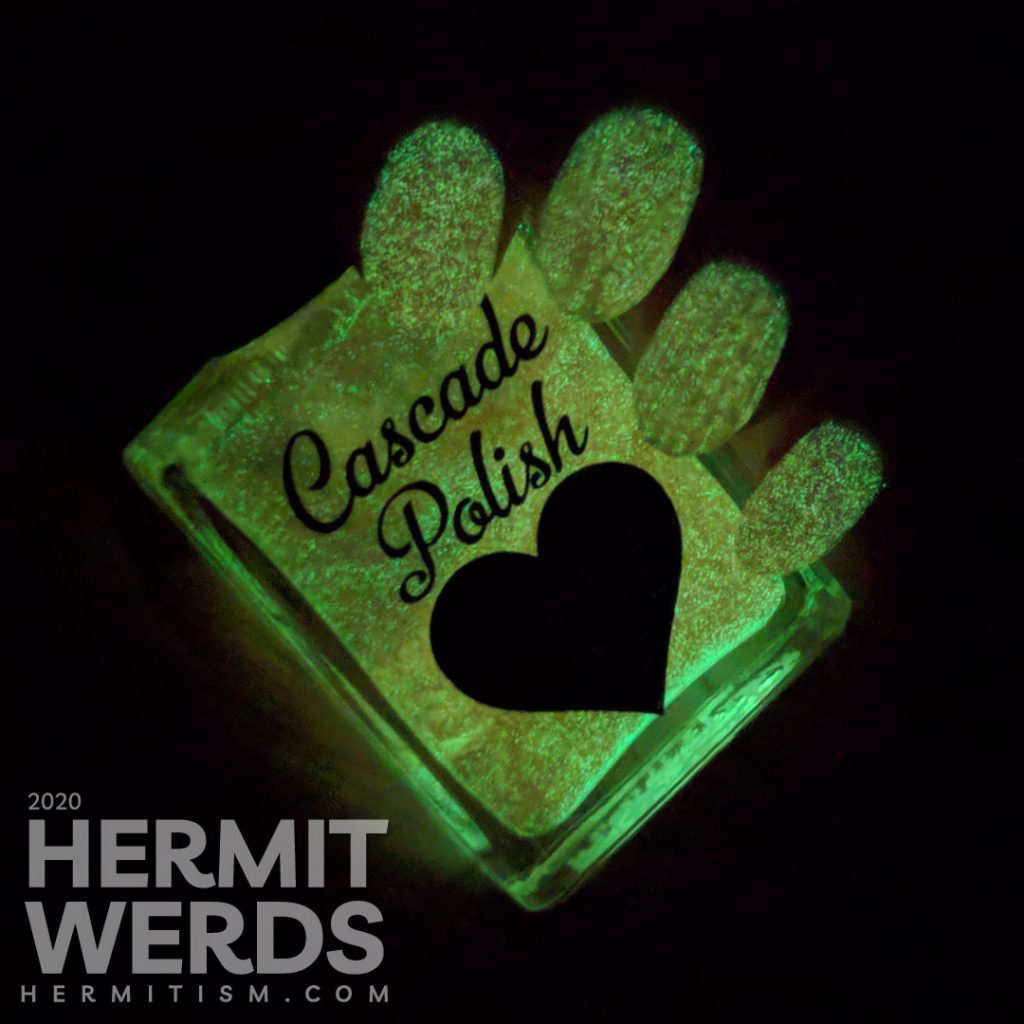 The polish doesn't actually glow in the dark, but it is UV reactive. Definitely not a favorite when it comes to those properties either since the glow isn't smooth at all and mostly obscured my design. But the soft "glow" the red shimmer gave the polish itself is more than enough to make me happy. I love it.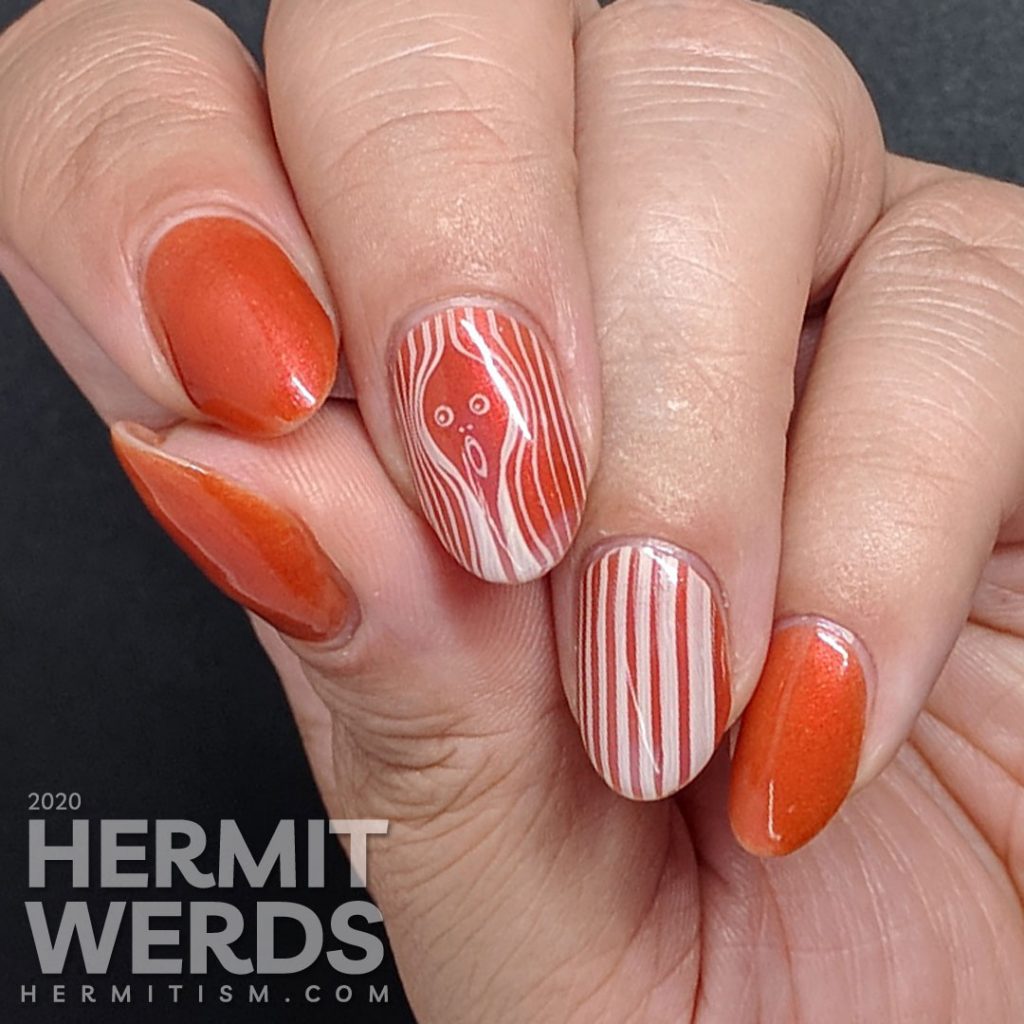 Until next time, friends.