Today's nail art is a simple one that nearly catches me back up to where I was supposed to be. Candy cane stripes are such a bold and lovely look. Red and white are the usual culprits, although candy canes come in so many wonderful flavors and color combinations. Oh it's such a dangerous time of year for someone who loves sugar.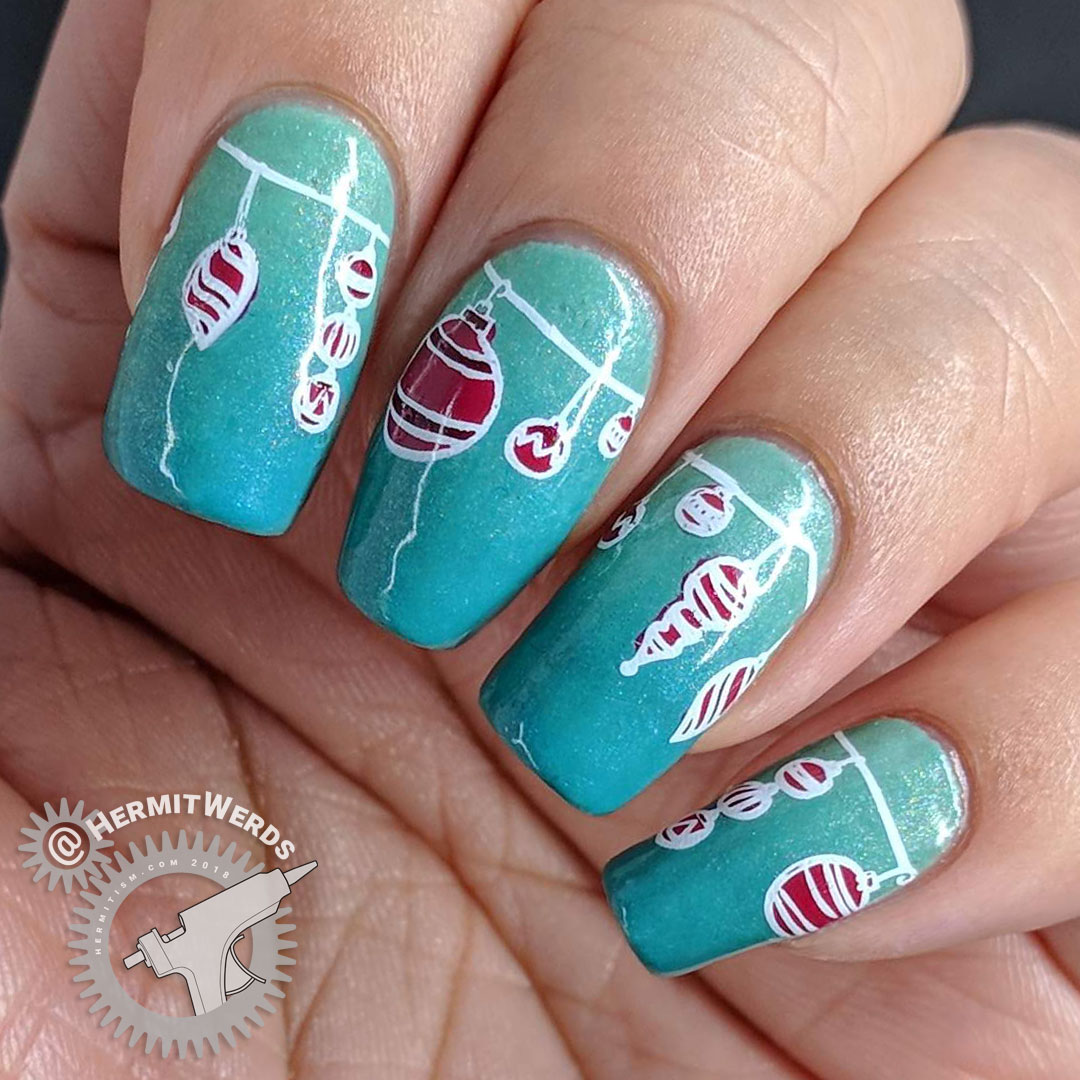 Products Used
Base Polishes:

Pop-arazzi "Surf n' Turf" and Sinful Colors' "Rise & Shine"

Stamping Polishes:

Mundo de Unas' "White"

Advanced Stamping Polishes:

Sinful Colors' "Resilient" and "Ruby Glisten"

Stamping Plates:

Challenge Prompts:

#GlamNailsChallengeDec – Candy Cane
#NailsUnitedDecChallenge – Ornament
I decided to set off all that red and white with a minty green background gradient, but of course my camera is convinced that the darker shade (Sinful Colors' "Rise & Shine") is more blue than it really is. That's life, I guess. 🙂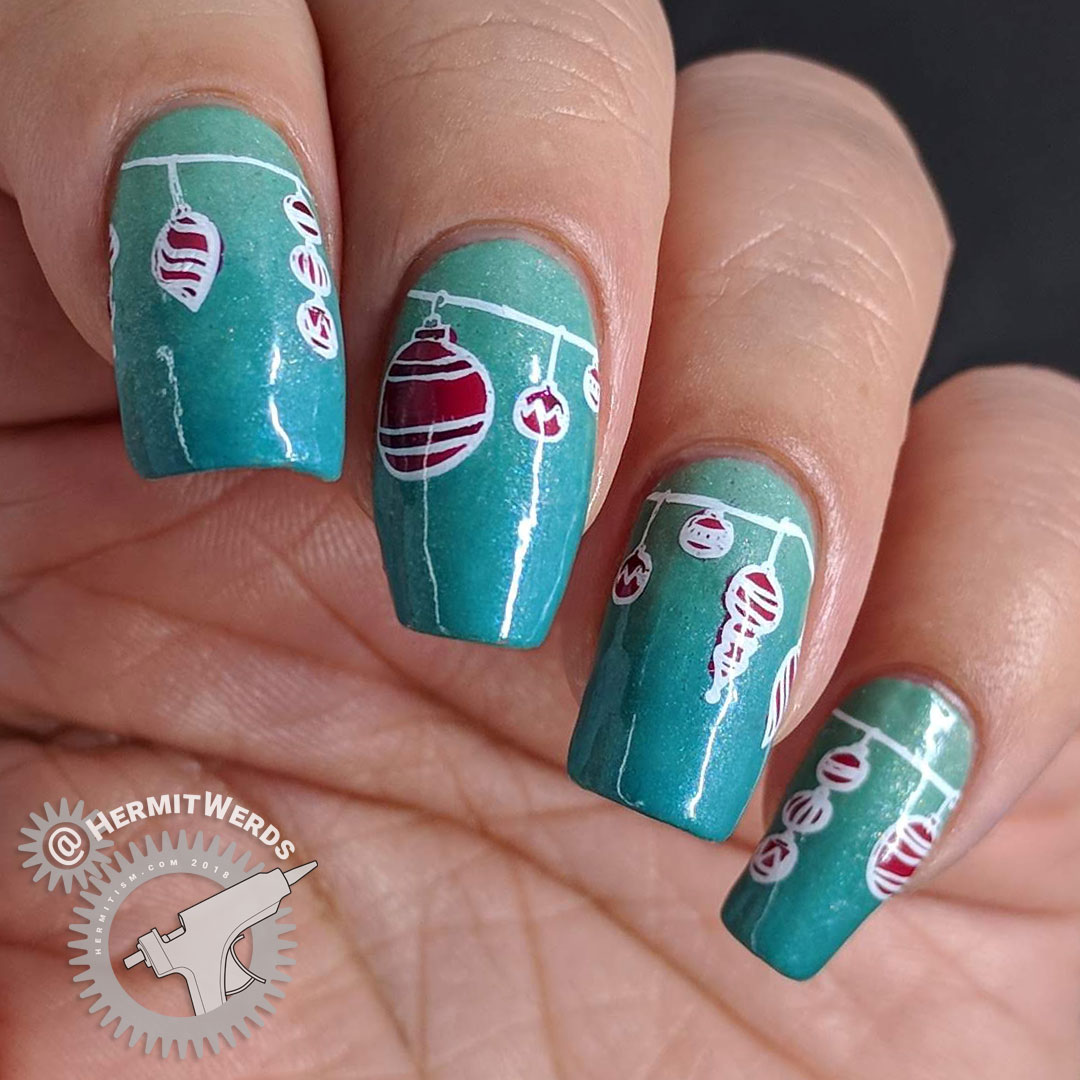 This was a simple look, so I hope you'll forgive me for having fewer photos to share this time. I'm also happy to say that I have now passed the halfway mark with using my unused Sinful Colors' polishes and yesterday's polar bears meant I hit my mark on freehand painted designs this month. Woot! Hopefully I can continue to go strong through the rest of the month.