Once upon a time I told myself a story about how I was going to find time to release two blog posts on Halloween. And lo! The gamble of saving the most Halloween nail art to post last did not pan out. That's fine because we are Halloween all year on this blog. Here they are: my wee flock of costumed owls. Drifting in a cloud of Halloween party glitters. I like the ghost and skeleton the best. Do you have a favorite?
Nail art products used
Base Polish:

All Mixed Up Lacquers' "Trapa"

Stamping Polishes:

B. Loves Plates' "B. a Sour Jelly" and Maniology's "Alocasia"

Advanced Stamping Polishes:

Covergirl's NailSlicks "Royal Purple"; Dimension Nails' "Vitamin D"; Maniology's "Doom"; Pretty Serious "Overcast"; and Sinful Colors' "Nirvana" + "Snow Me White"

Stamping Plates:

Nicole Diary "Festival Collection ND-002" (witch owl, ghost owl) and Maniology "MXM040" (mummy owl, skeleton owl, vampire owl)
Items in italics are debuting on the blog for the first time.
It was a lot easier to get a clear stamp with the dark green polish, but the light green ("B. a Sour Jelly") really did pop more against the cold(black) and warm(white) state of the thermal polish I used for my base. So I'm glad I struggled as best I could to stamp most of them in the brighter shade. You win some, you lose some. 🤷‍♀️
Ah, I love All Mixed Up Lacquer's "Trapa". It really is a party in a bottle. I'm just sad I wasn't wearing it on my natural nails so I could see them transition more (although they are very short right now).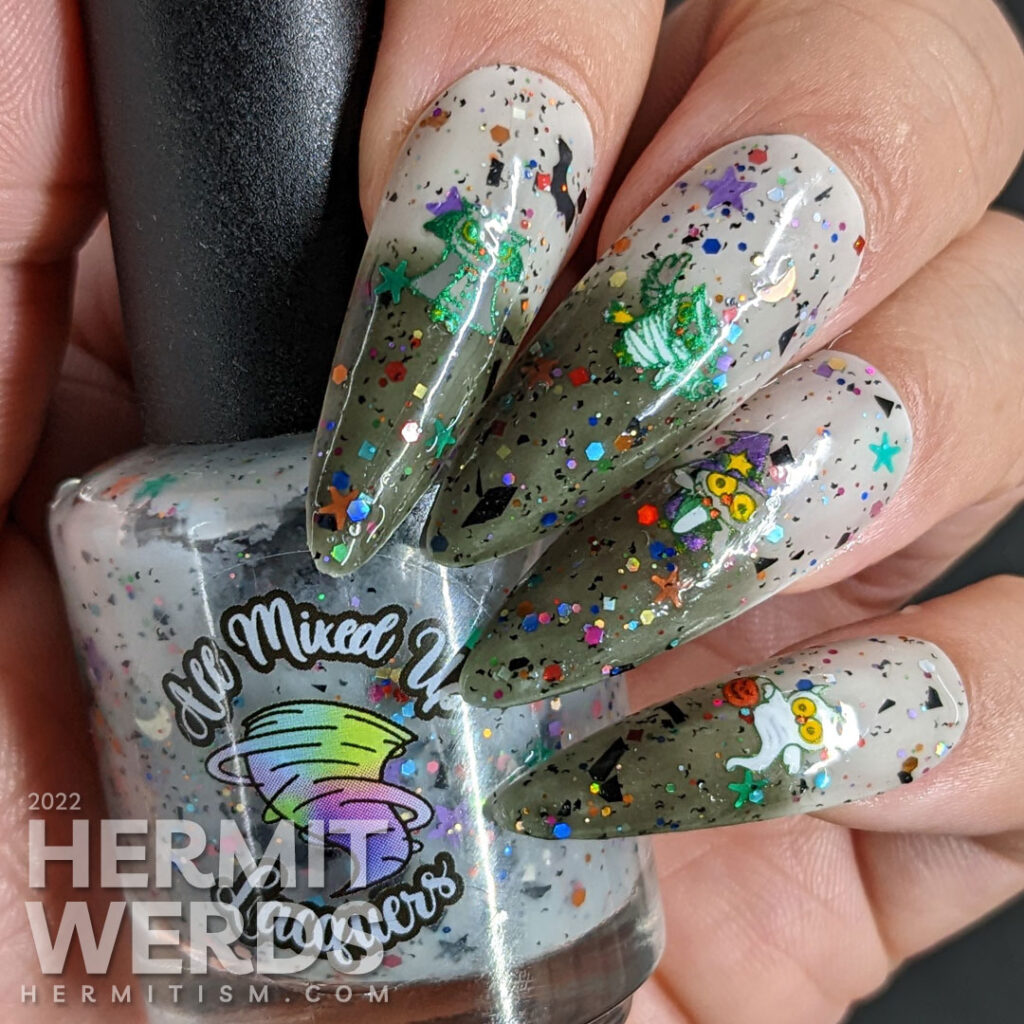 #DesigningWithDenise – October Owls Obviously
We actually just finished turning in the narwhale nail art. The prompt for December is Dinosaurs and Digestive Delights.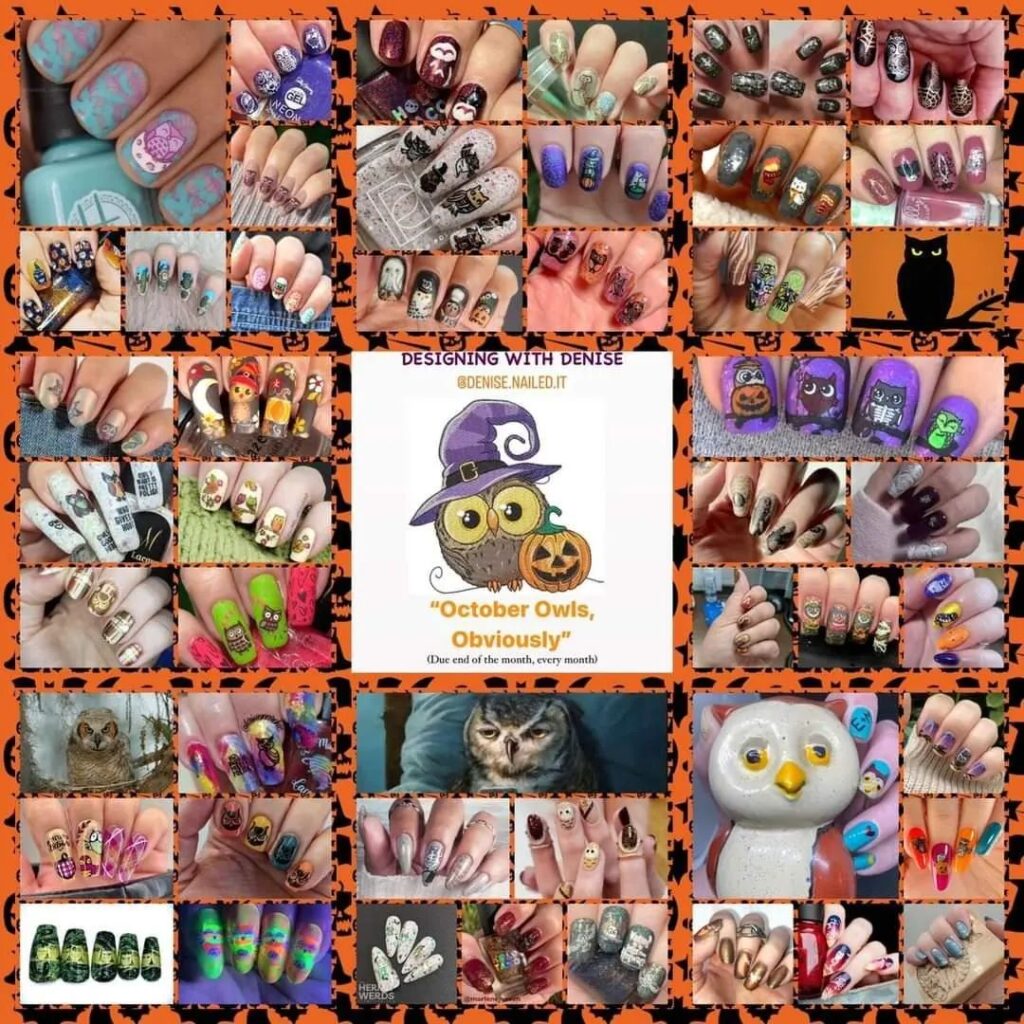 Final Halloween owl nail art photos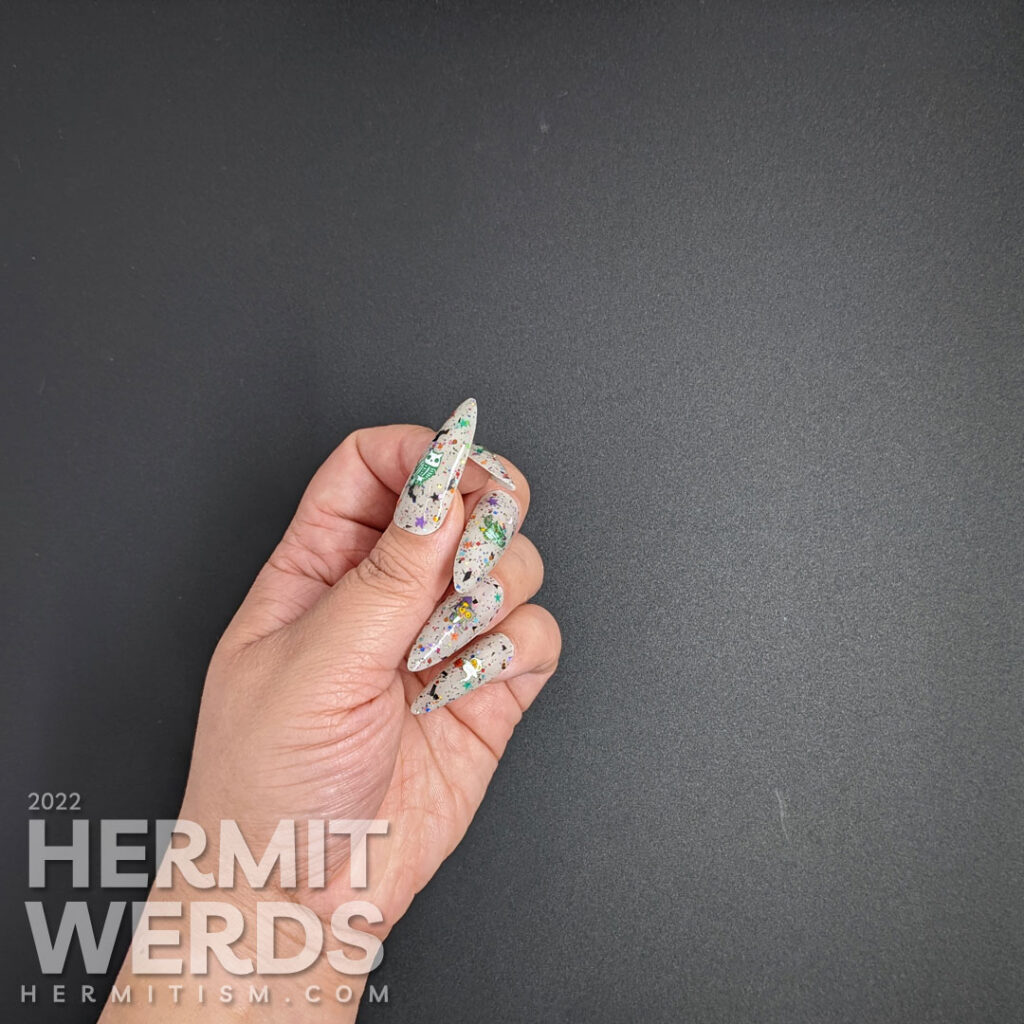 Until next time, friends! 🙋‍♀️