Did you know there's a different "moon" name for every full moon of the month? I kinda was aware that it was a thing (and I suspect every moon has multiple names since in June we can do mead, honey or strawberries), but I joined a moon collab where we will paint manis for every one of those moons. I can't promise that I will make each one, but I'm going to try! Today, if the title of the blog didn't tip you off, is the flower moon.
Also kinda bummed I missed the lunar eclipse last night because of cloud cover. I stood outside for about fifteen minutes watching clouds go by. Ah, well, they were kind enough to rain on me a little, at least. I hope you had better luck if you stayed up for it. 😘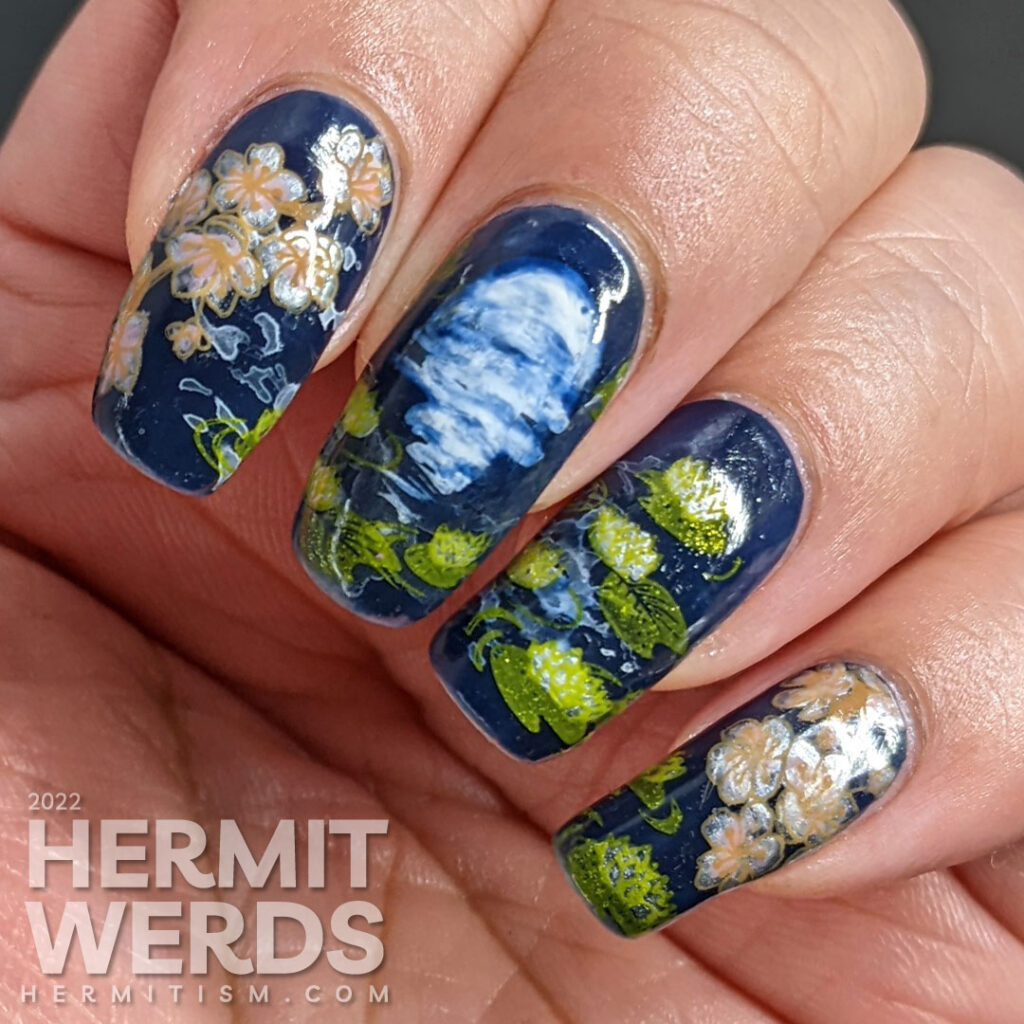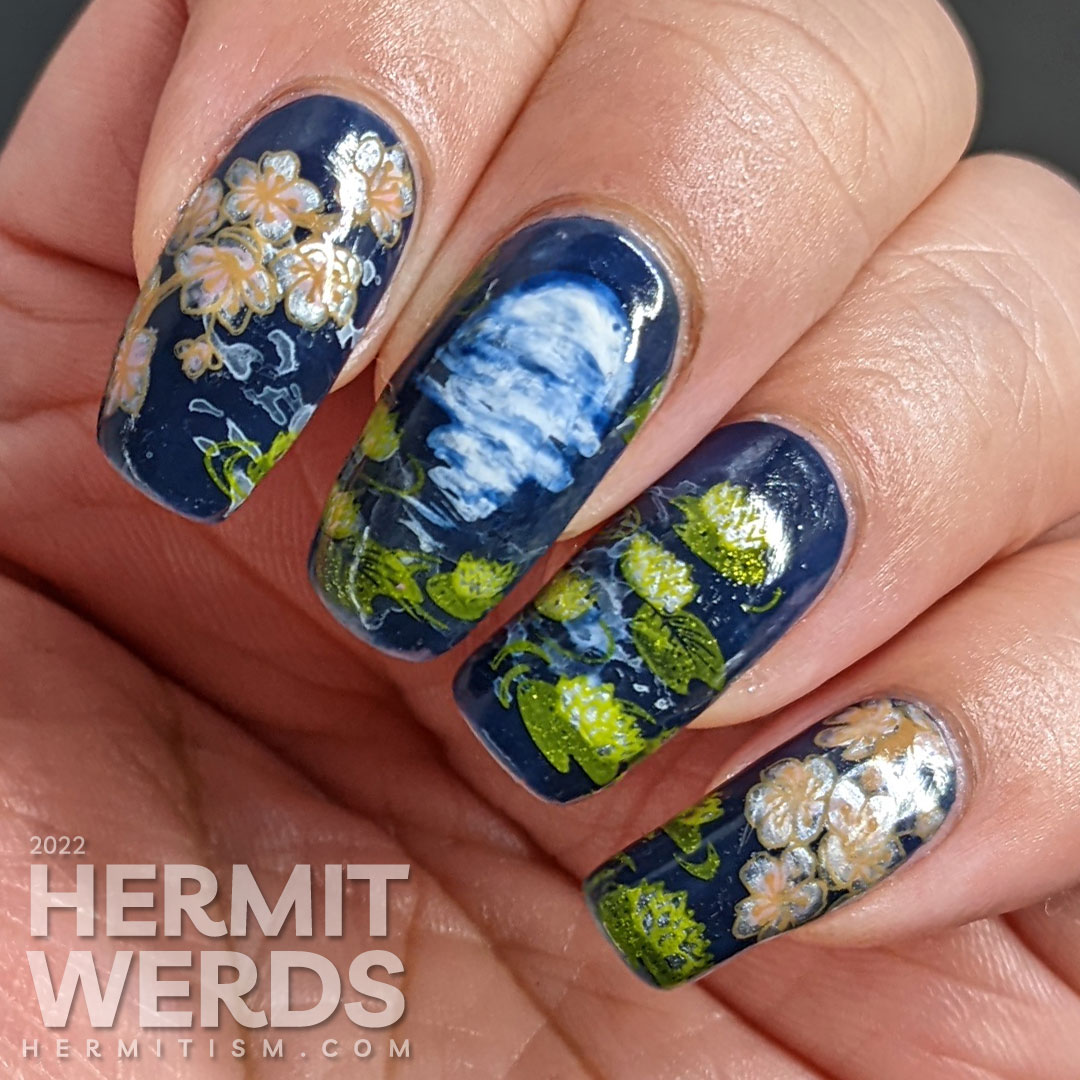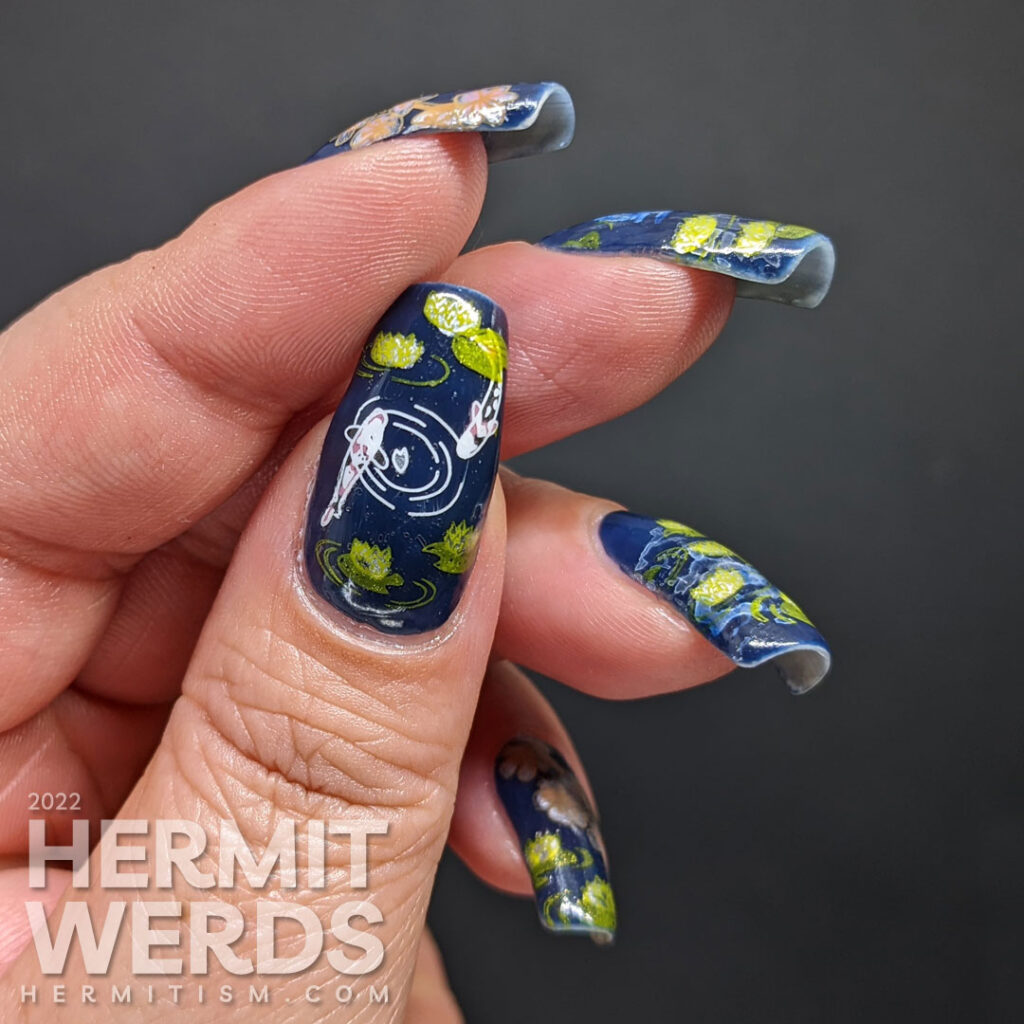 Nail art products used
Base Polish:

Stamping Polishes:

Advanced Stamping Polishes:

Freehand Painting:

Stamping Plates:
Items in italics are debuting on the blog for the first time.
Today's look was a mix of freehand (the full moon) and reverse stamping (everything else). I picked up three different stamp heads full of lily pads, filled them in, and cut them up to position where ever I wanted on my nails to fill things in. This meant I could use the lily pads and lotus to frame both the reflection of the full moon on my index finger and the koi fish on my thumb.
I did have to rush this look a little so the flowers weren't filled in as carefully as my usual, but I juuuust made the deadline after a week of not having the energy to paint my nails (yep, all last week I was posting stuff from the vault). I'm glad I made it though. This is a cool collab and it's supposed to run for a full year.
The Lunar Collab – May
Final photos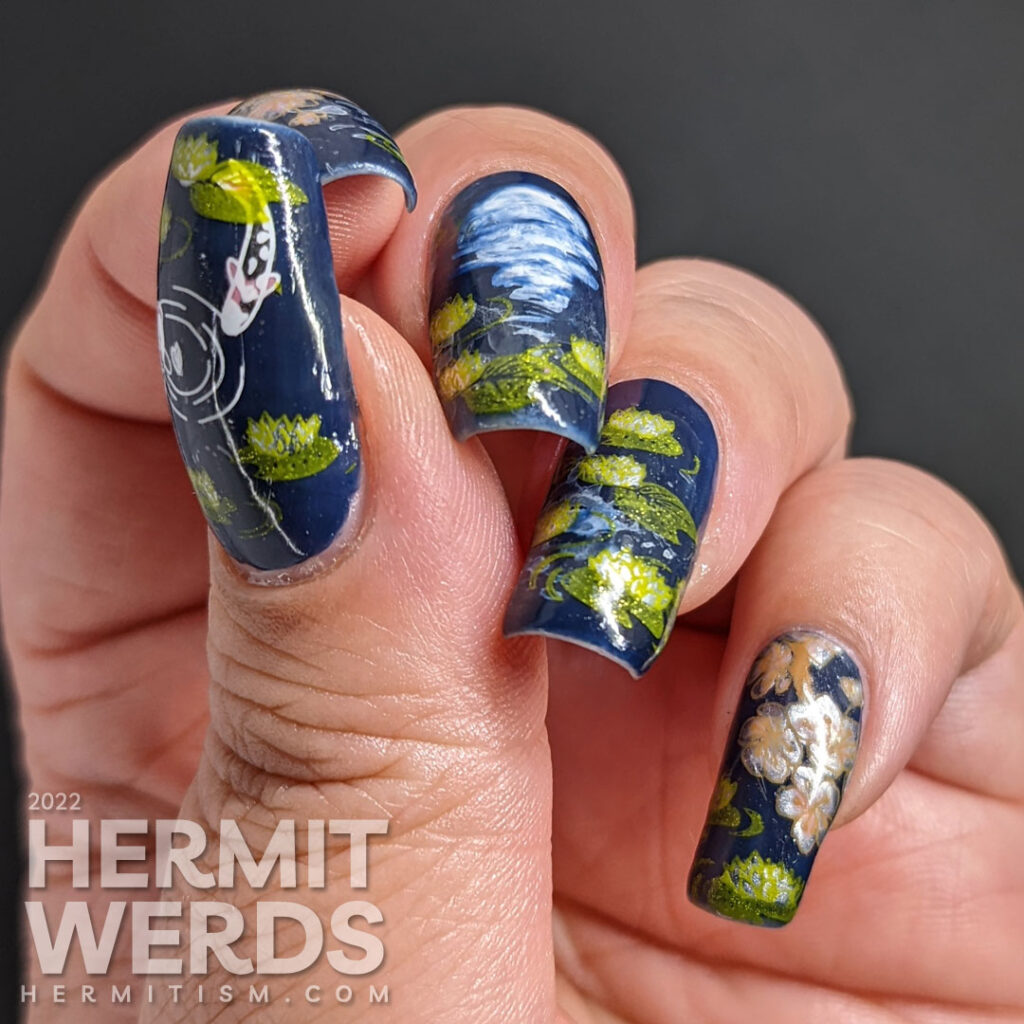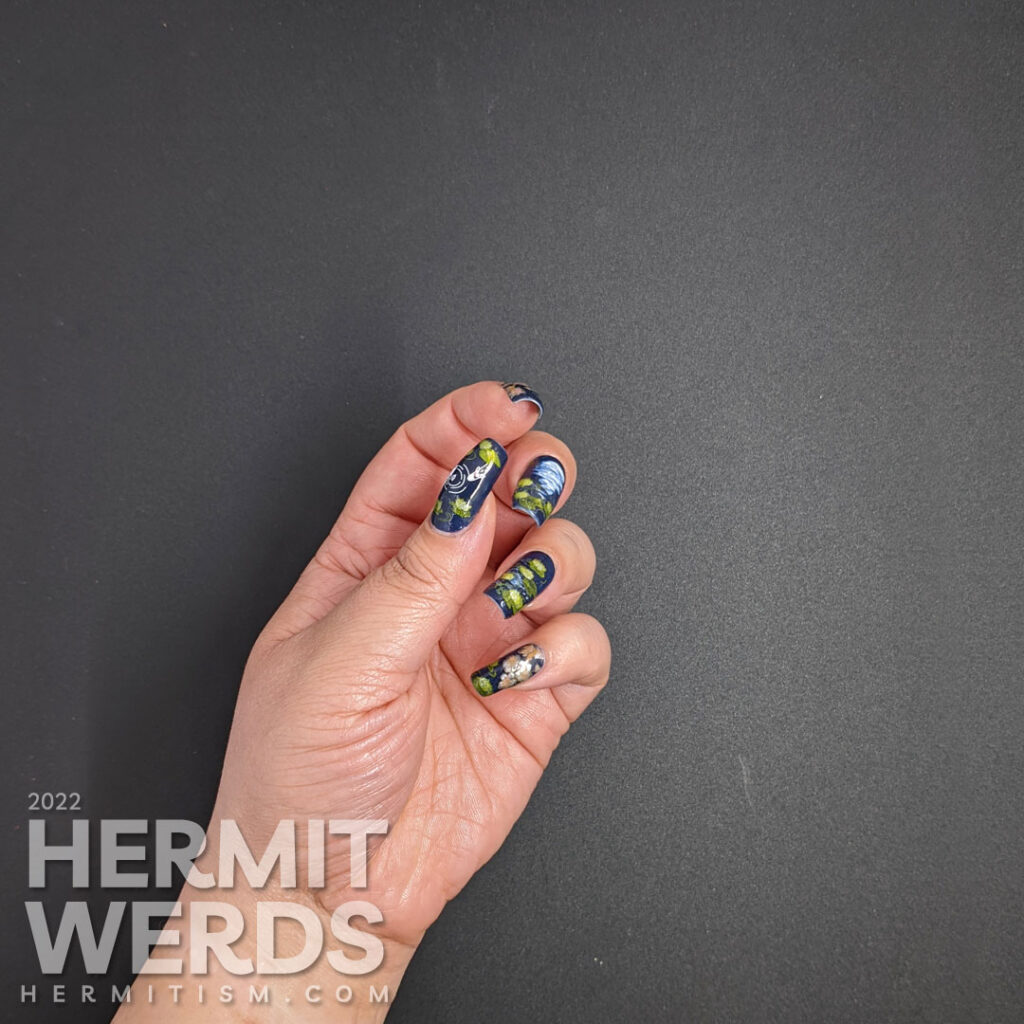 Until next time, friend! 👋
---
Lunar Collab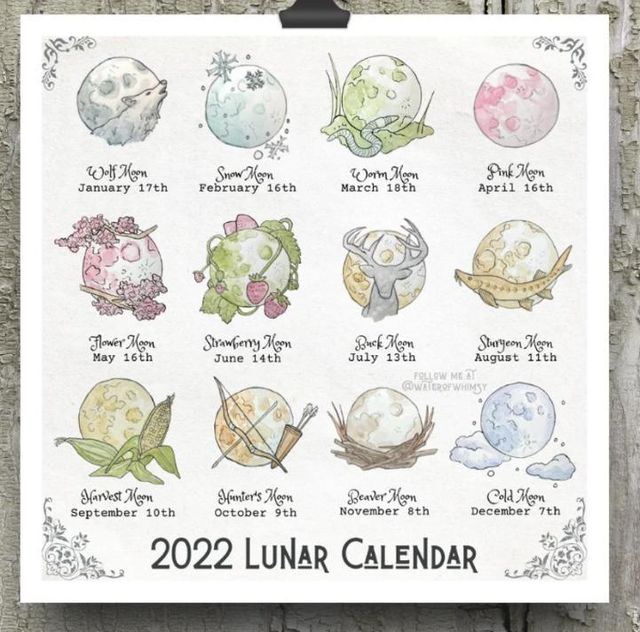 Here is a list of all the full moon nail art that the I have done for this Instagram challenge so far! Sorted from the oldest to the newest.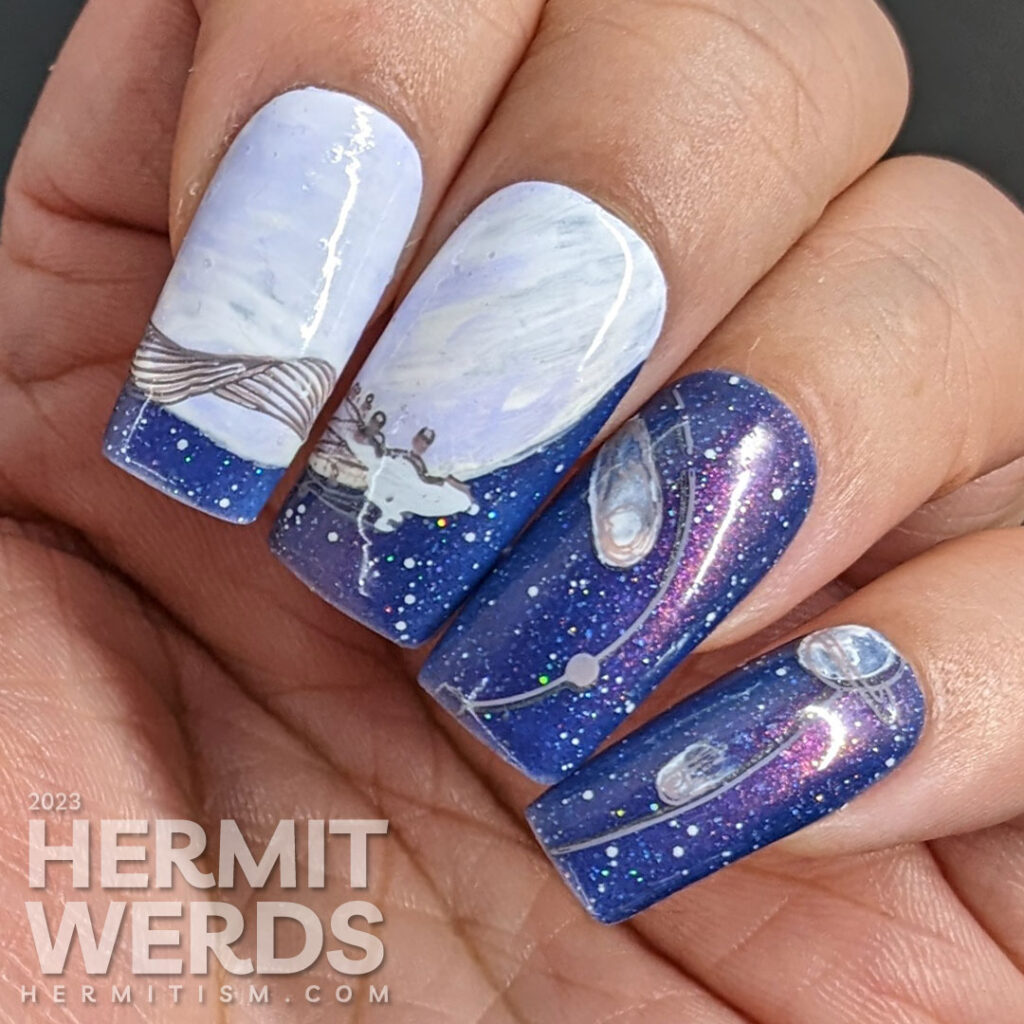 Extra moons