Well…between the chaos of visitors and breaking nails I managed to miss the collab deadline for this nail art, but I'm still posting on the day of the Strawberry Moon! This nail art turned out slightly plainer that my original sketch, but I still have lots of strawberries, a full pink moon, and a gnome! Life is still good. And so are the strawberries I bought from the store recently. 🤤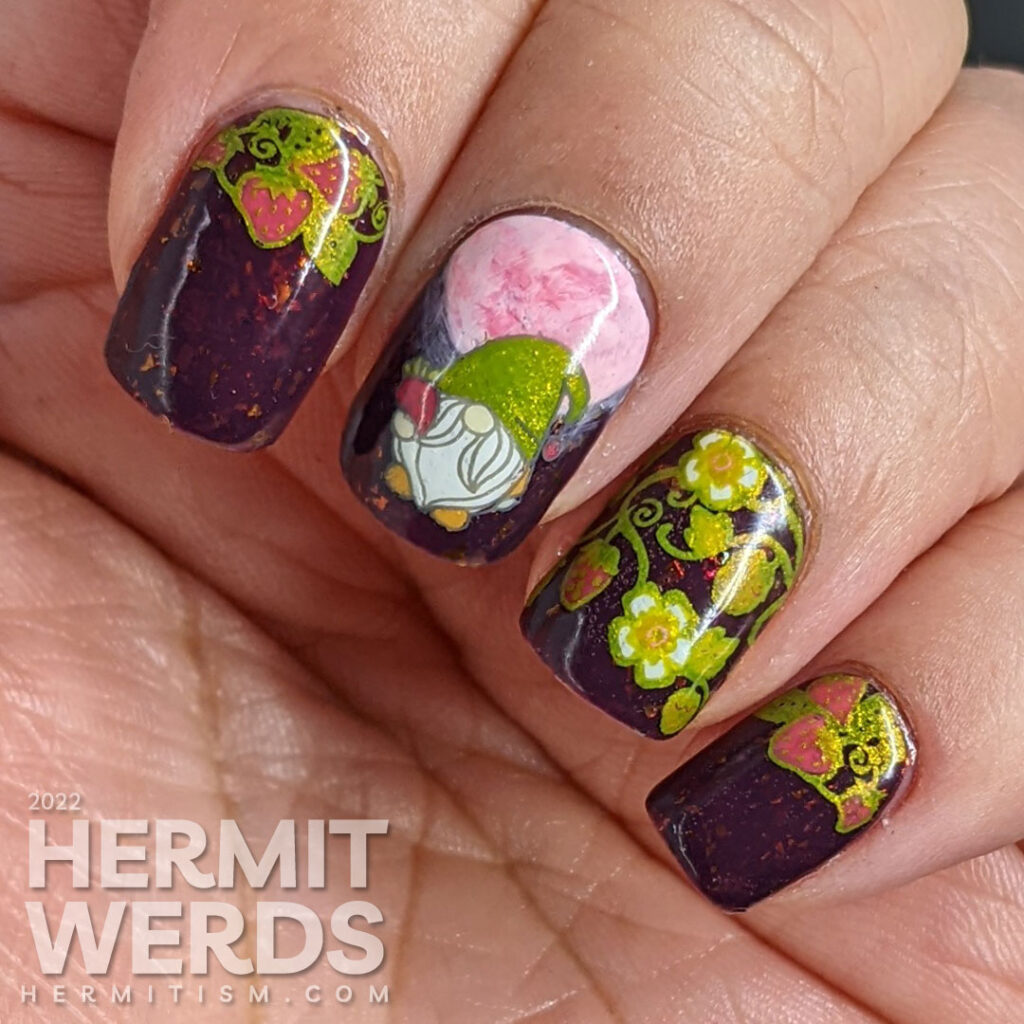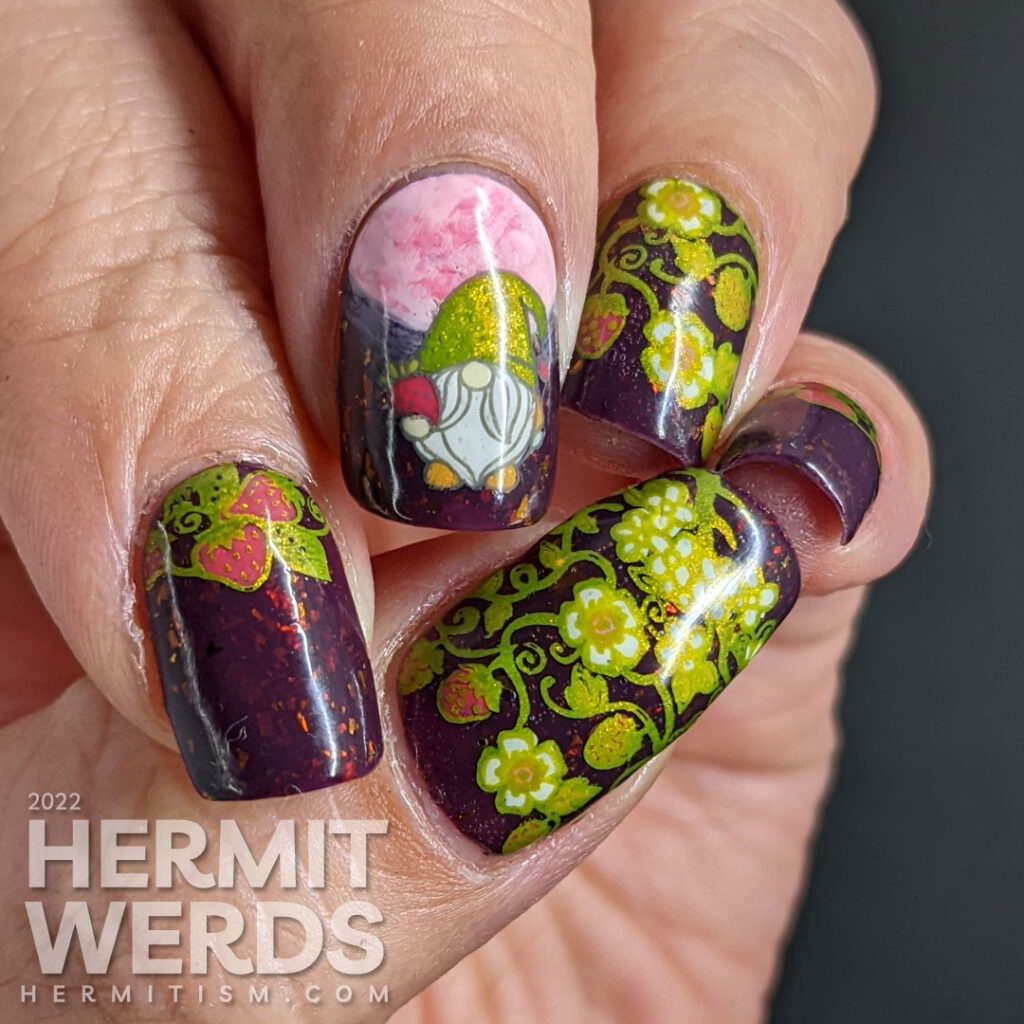 Nail art products used
Base Polish:

Nail Artisan Cosmetics' "Panthers on the Prowl"

Stamping Polishes:

KADS' "Pearly Yellow Green" and Maniology's "Storm Cloud"

Advanced Stamping Polishes:

Hit the Bottle's "From the Ground Up". KADS' "Pearly Yellow Green", Poparazzi's "Watermelon Spritz", Sinful Colors' "Snow Me White", and Zoya's "Jacqueline"

Freehand Painting:

A round moon of Night Owl Lacquer's "Love Yourself" with a little diluted Poparazzi's "Watermelon Spritz" for some depth and an even more diluted halo of Sinful Colors' "Snow Me White"

Stamping Plates:

Maniology's "M196" (small strawberry patch) + "M239" (strawberry and flowers full nail stamp) and The Stamping Shop Collab "Chillin' with my Gnomies" (strawberry gnome)
Items in italics are debuting on the blog for the first time.
I'm a little sad about my base polish. While it's quite beautiful, it's also prone to chipping within the first 24 hours of application. Possibly this could be defrayed by using a good base polish instead of a peel-off base (that I do wipe off the tips of my nails to keep the whole nail from popping off randomly 😆). However, I typically only use peel-off so that doesn't help me much! Everything else worked really well and my sloppily freehanded full moon even turned out rather pretty. One strawberry moon nail art down, ten more full moon prompts to go…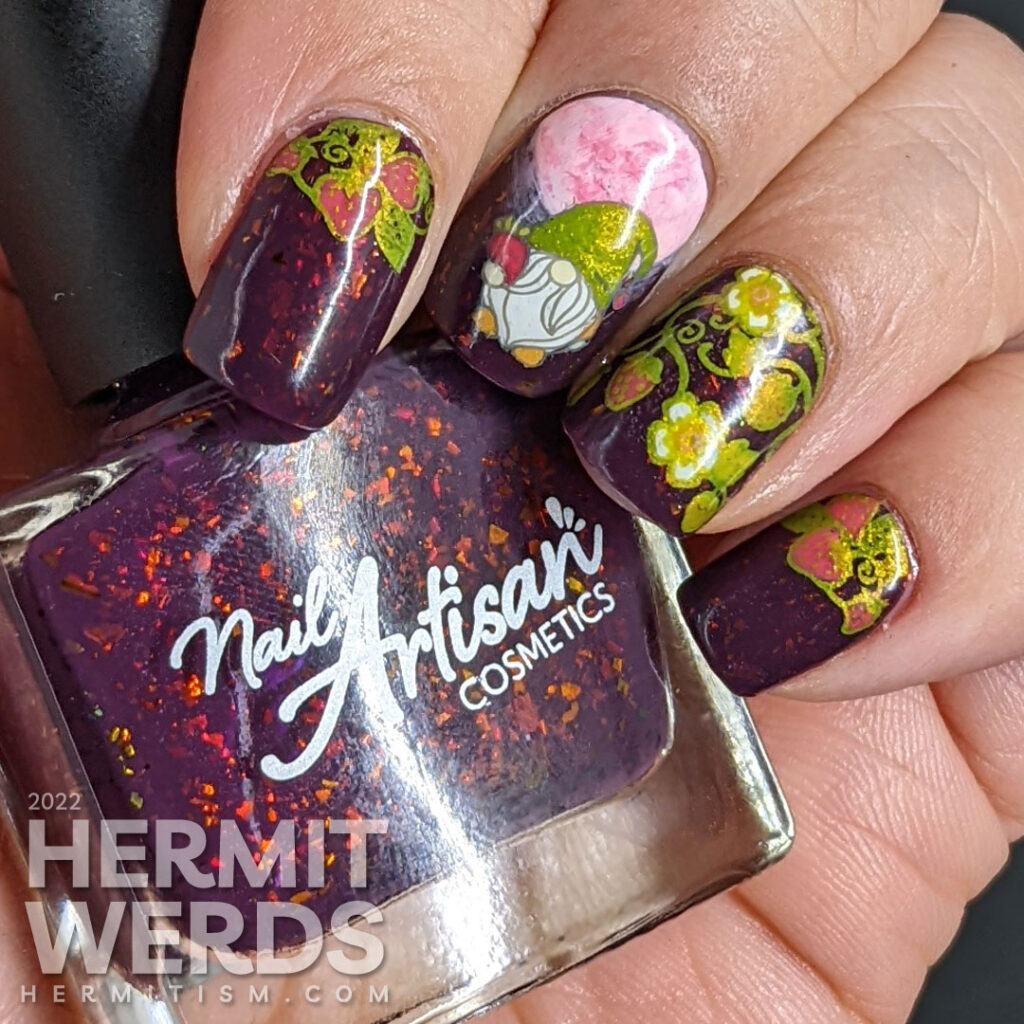 #LunarCollab – Strawberry Moon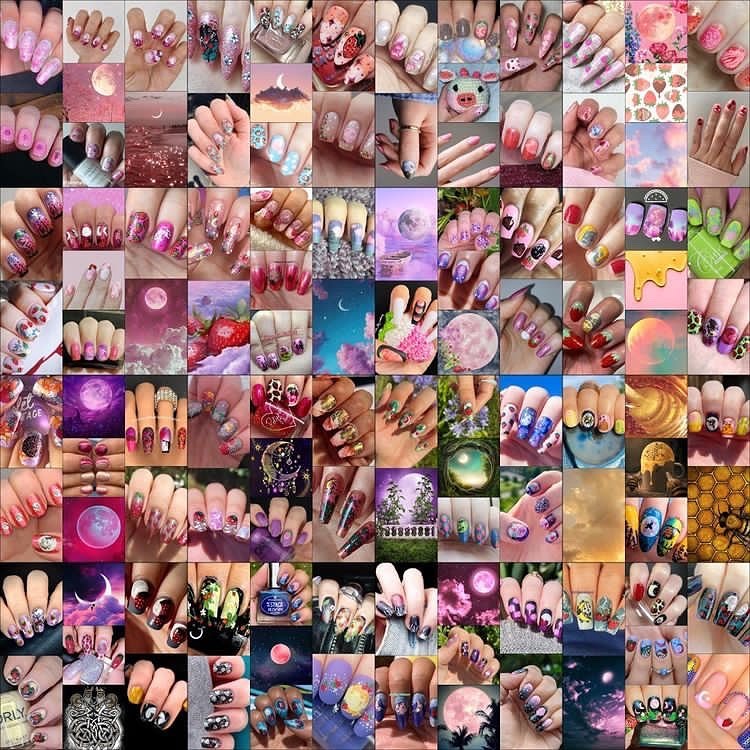 Final full moon photos…
Since my thumbnail is just a repeat of the strawberry plant pattern on my ring finger I decided to include a macro photo instead.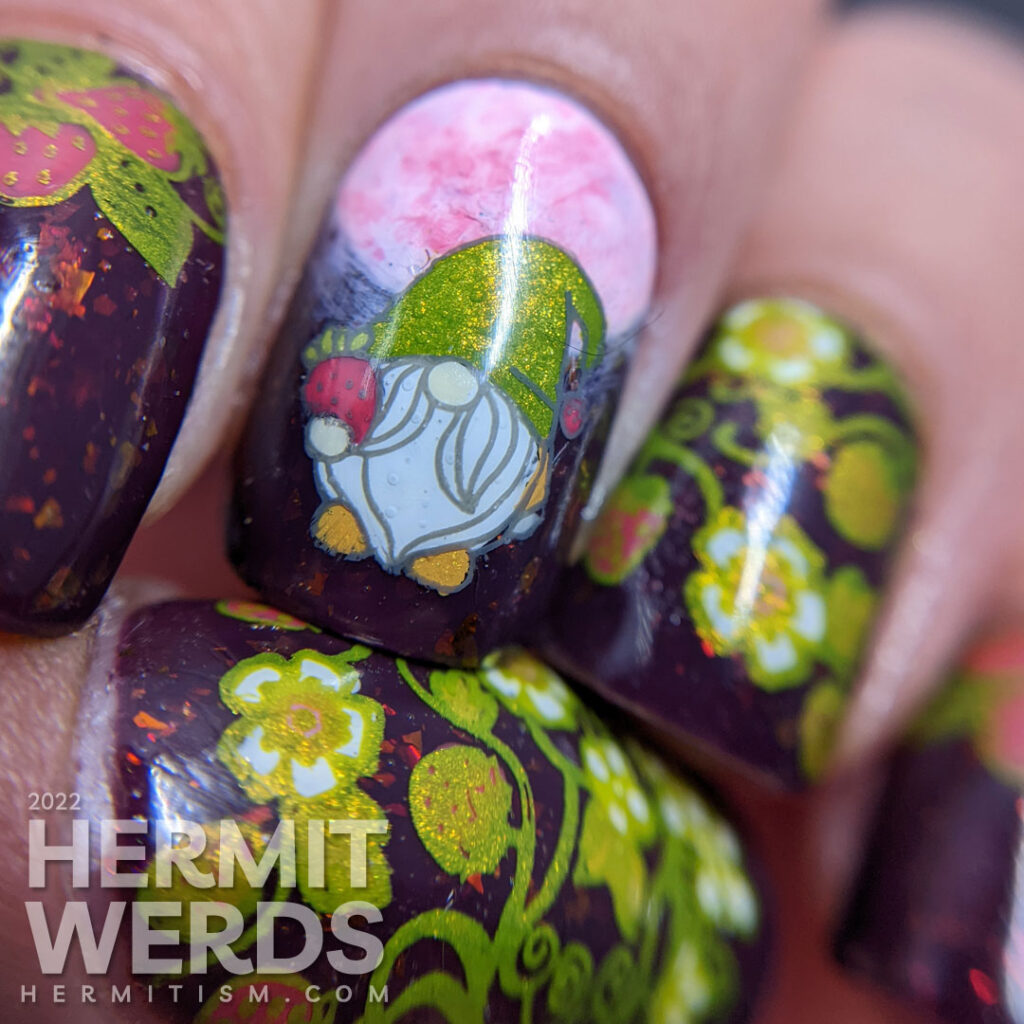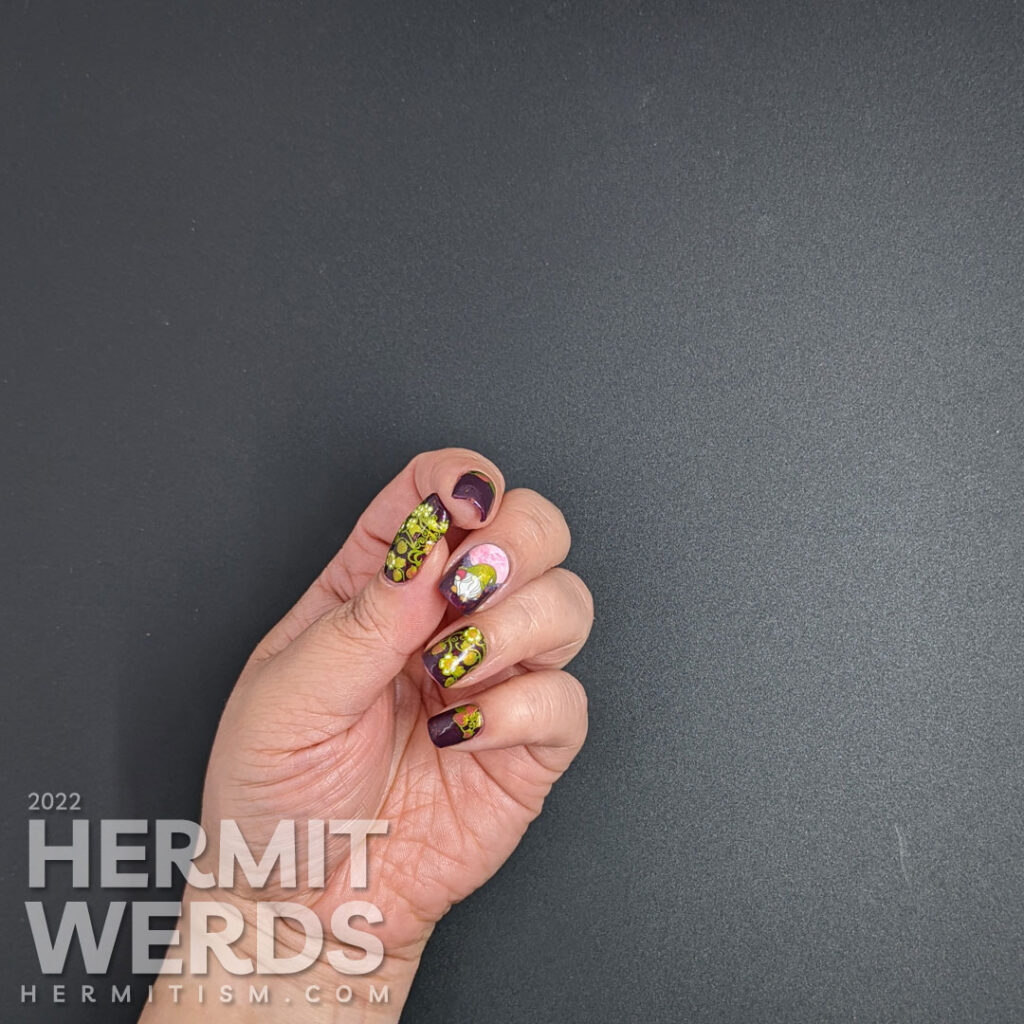 Until next time, friends! 🙋‍♀️
---
Lunar Collab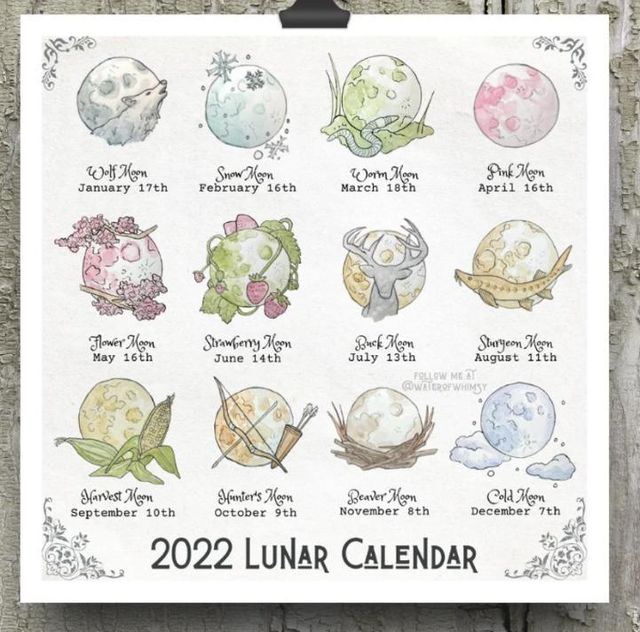 Here is a list of all the full moon nail art that the I have done for this Instagram challenge so far! Sorted from the oldest to the newest.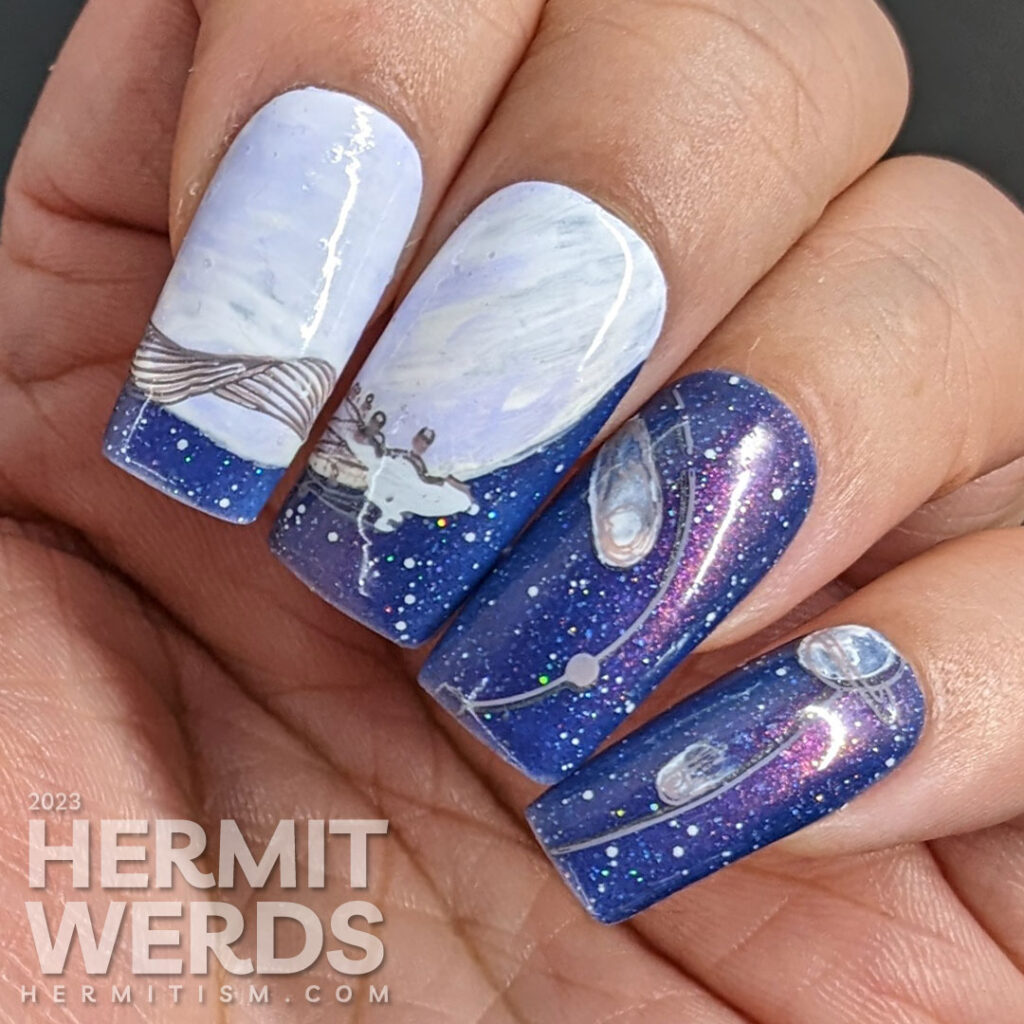 Extra moons