I hope you were luckier than me and got to see the lunar eclipse if you wanted to. It was cloudy where I live, which is probably going to be the story of the rest of my life. I'll take it for the rain. Still, it's starting to get rather cold at night so I figured I'd paint the "cold" moon for my full moon mani for the month of November.
Nail art products used
Base Polish:

Rogue Lacquer's "Peri-Twinkle Lights"

Stamping Polish:

UberChic's "Essential White"

Advanced Stamping Polish:

KADS' "Cloud Dancer"

Freehand Painting:

Color Club's "French Tip" and Sinful Colors' "Deep End" used to paint the moon.

Stamping Plates:

Maniology "Winter Kingdom BM-XL485"
Items in italics are debuting on the blog for the first time.
I kept the decals simple and just filled them with a little bit of a white jelly polish. I kinda wish I'd gone around the outside and gave them a bit of a glow, but that might have ended up being too much for the nail art anyway. Moons are so easy anymore. You just paint a circle, add a little bit of a glow around them in a different color and then slop the excess from the glow around to create moon texture.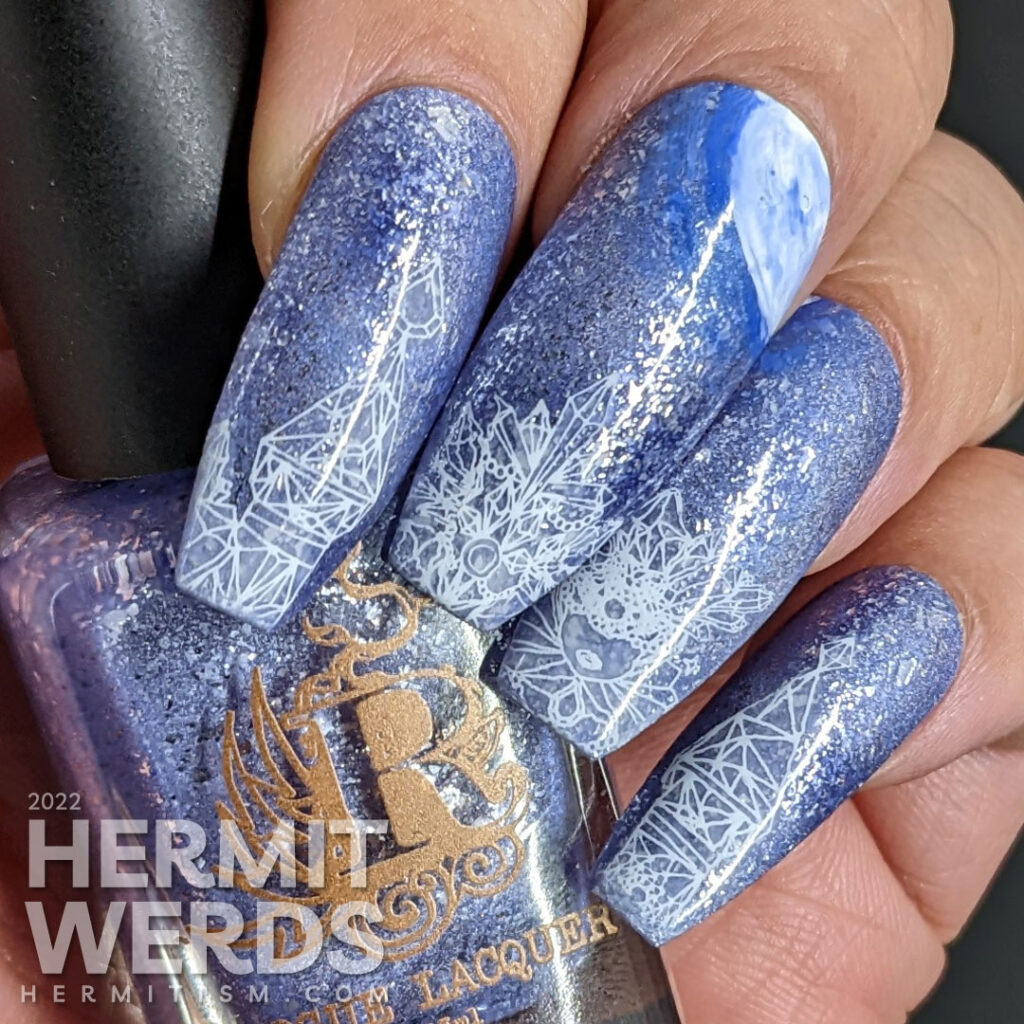 #TheLunarCollabNov – prompt
Final frost moon nail art photos
Until next time, friends! 🙋‍♀️