Last night was the Buck Moon and it was so big and beautiful in the sky. We left the theater after watching Thor: Love and Thunder and were about to go home with a box of yummy cookies in hand when the kids pointed out that you could see Mount Rainier right underneath the moon, which is at its biggest and brightest state for the year. We all hopped back out of the car and tried to take photos. It was a perfect moment with the sky just light enough that you could see the mountain but dark enough to see the moon.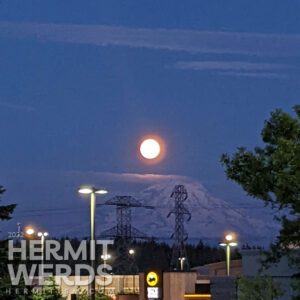 It felt so appropriate to have that moment on the same year that I'm painting all the moons (or trying to) with a wonderful group of people on Instagram. It's called the Buck Moon because this is the time of year when new antlers emerge from a buck's forehead. This moon is also called the Feather Moon, Thunder Moon (huh, huh, kinda perfect with the movie), Hay Moon, and Wyrt Moon.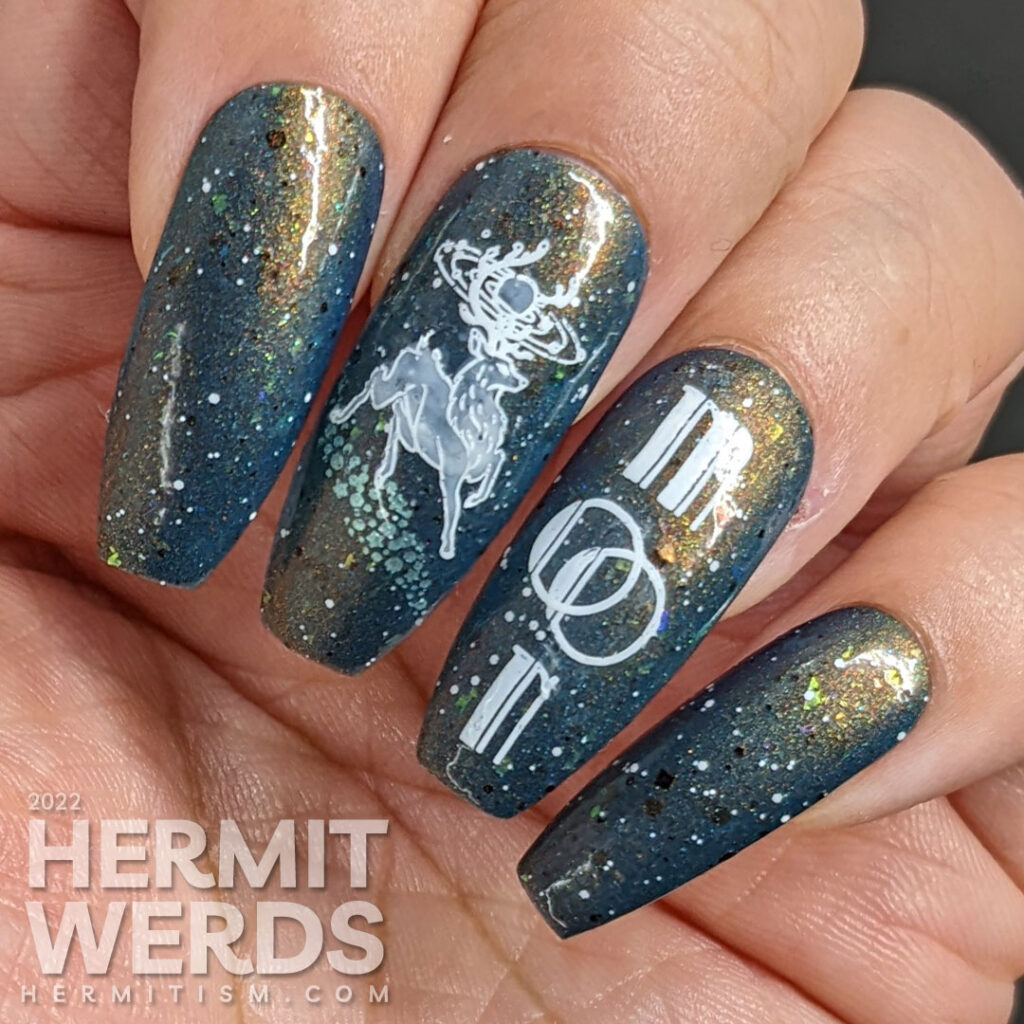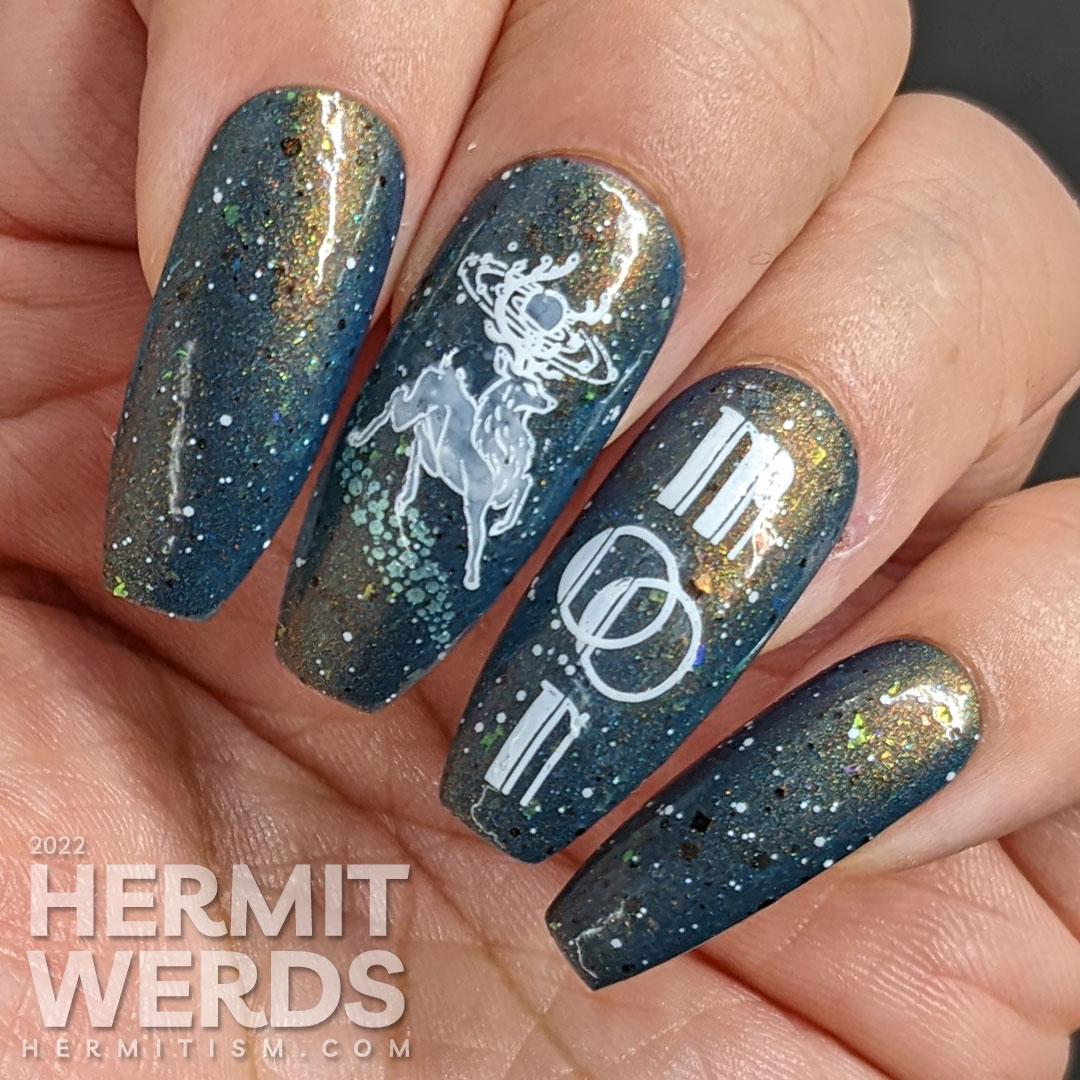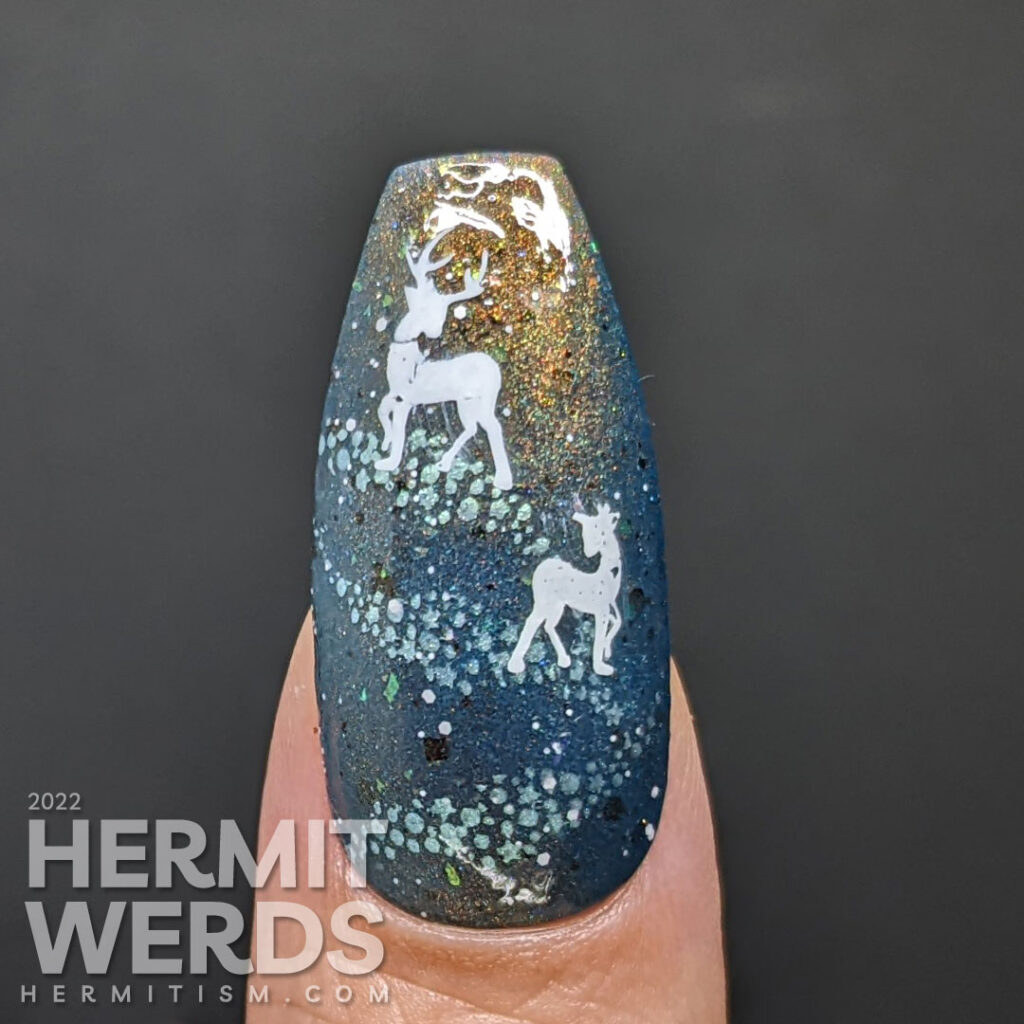 Nail art products used
Base Polishes:

The Don Diva's "All Monsters Are Human" and Familiar Polish's "Snowfall"

Stamping Polishes:

KADS' "Pearly Nude Gray" and UberChic's "Essential White"

Advanced Stamping Polishes:

KADS' "Cloud Dancer"

Stamping Plates:

Born Pretty "Outer Space-L001" (star swoop) (press sample), Creative Shop "191" (buck with moon), Harunouta "L064" (buck & "doe" on thumb), and Moyou London "Typography Collection-03" ("MOON")
Items in italics are debuting on the blog for the first time.
I already had the luck of starting with a gorgeous indie polish. Often with galaxy nail art, you would sponge on a gradient or use the smoosh technique, but the shimmer meant my base already had plenty of depth. So I added one layer of Familiar Polish's "Snowfall". The light scatter of tiny glitters make a perfect field of stars and all I needed to do after that was add a few swoops of denser star clusters for the deer to frolic on.
I wish I'd taken photos of all the different ways I tried to put the letters together, but after several rounds of arrangements and destroying the decals I'd made because I moved them too many times, I finally came upon an arrangement that I liked.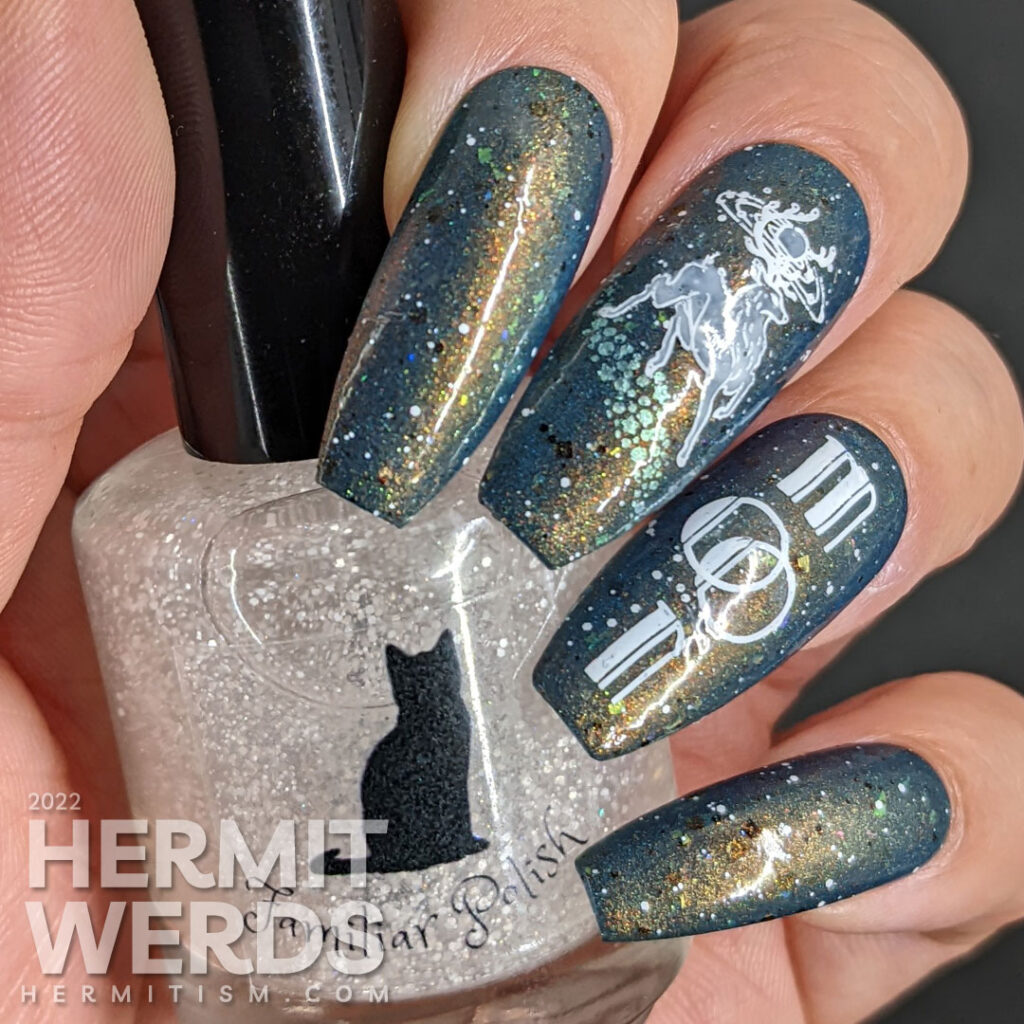 #LunarCollab – Buck Moon
Final Buck Moon nail art photos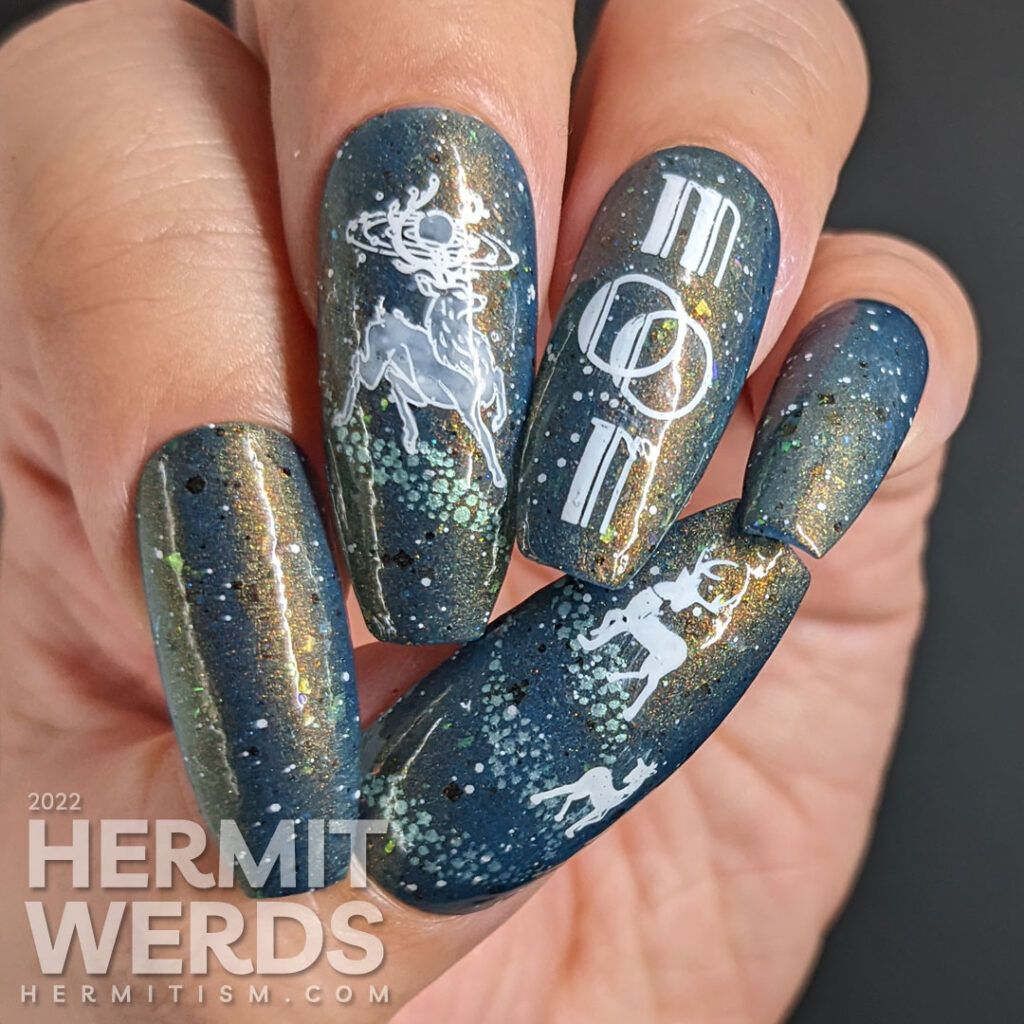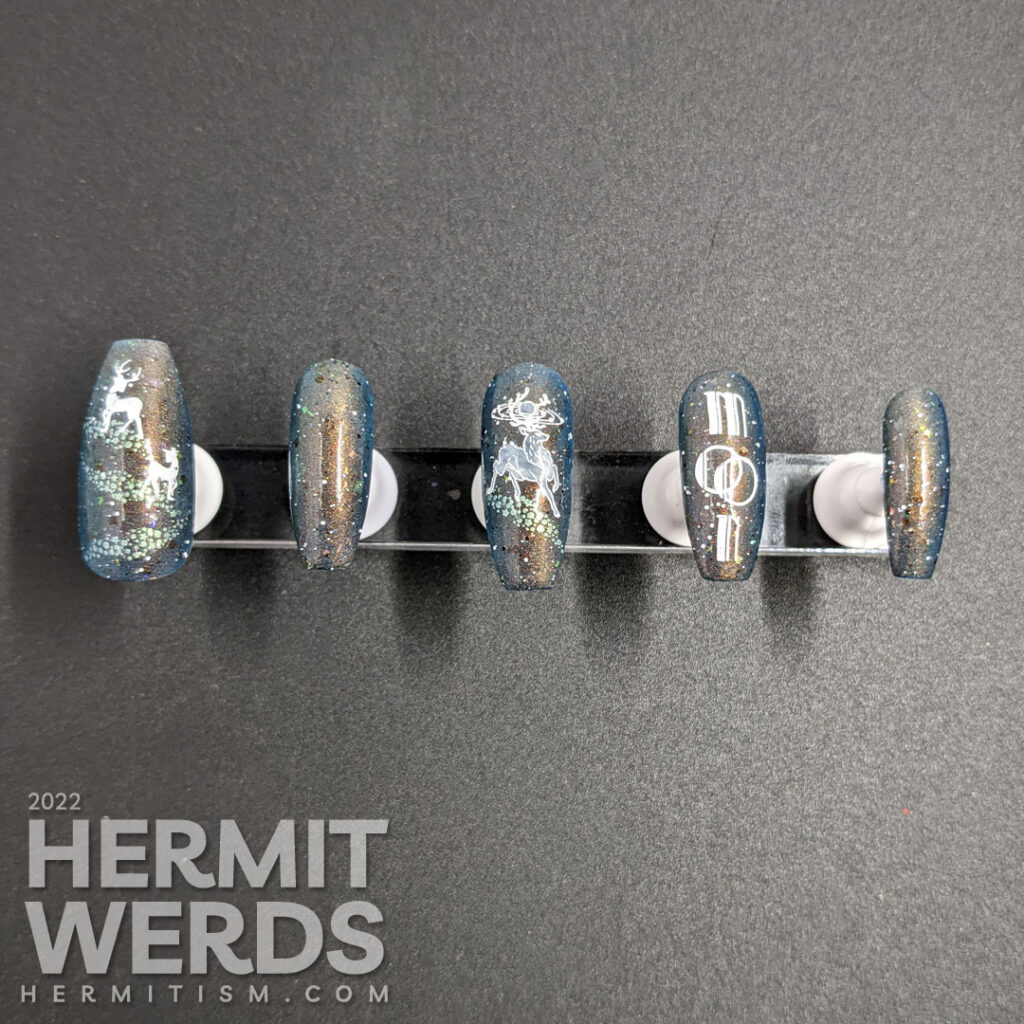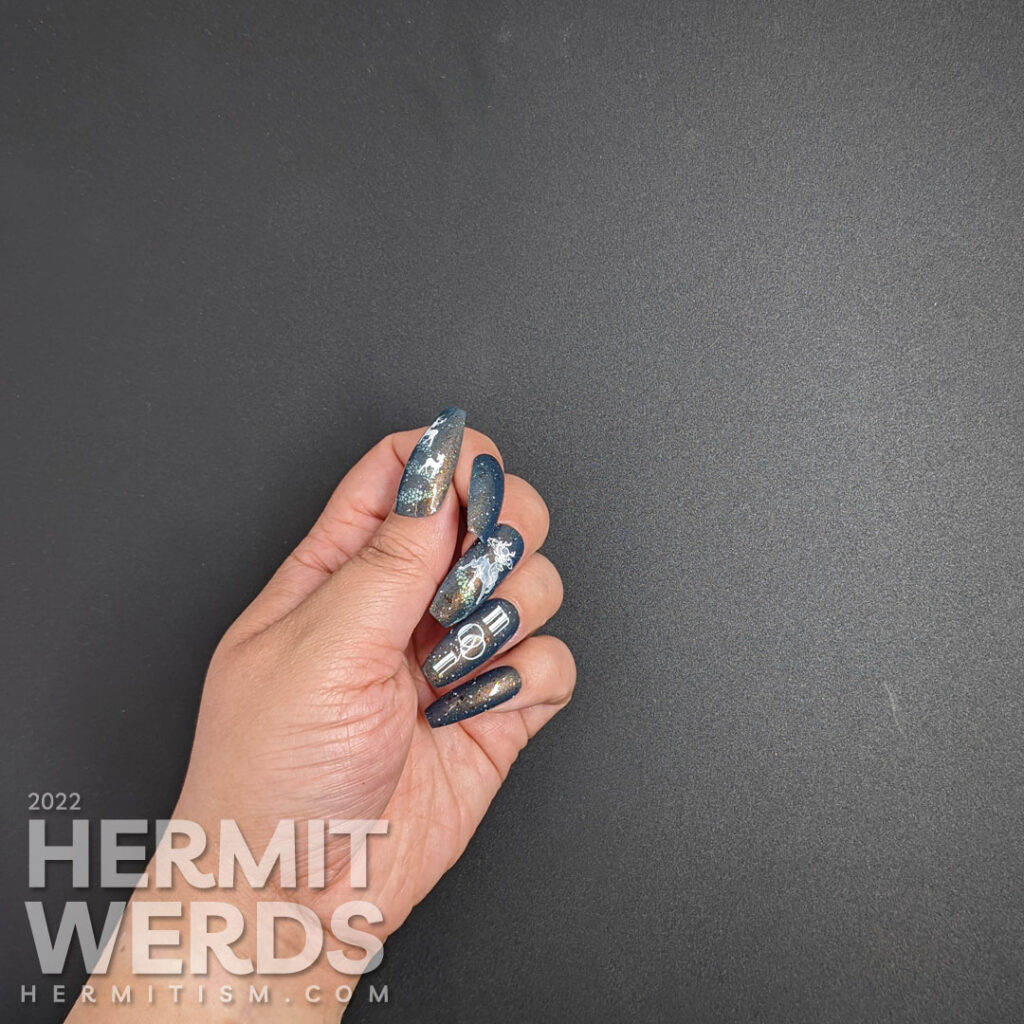 Until next time, friends! I hope you took a moment to see the moon last night. She was beautiful! 🙋‍♀️
---
Lunar Collab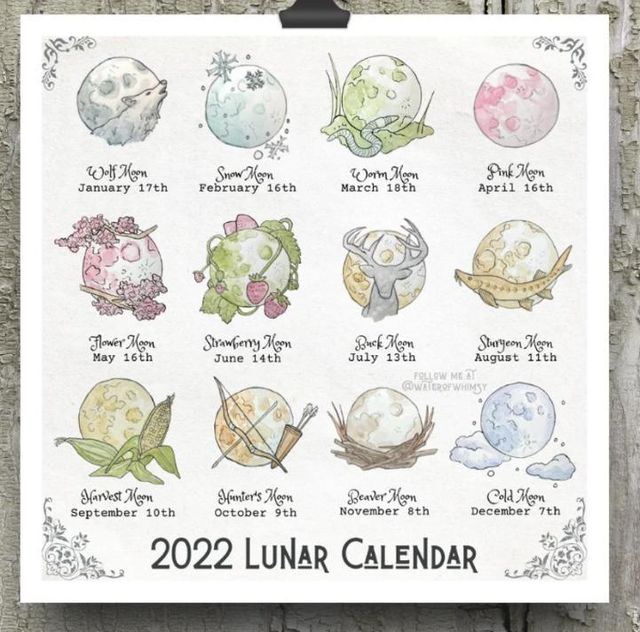 Here is a list of all the full moon nail art that the I have done for this Instagram challenge so far! Sorted from the oldest to the newest.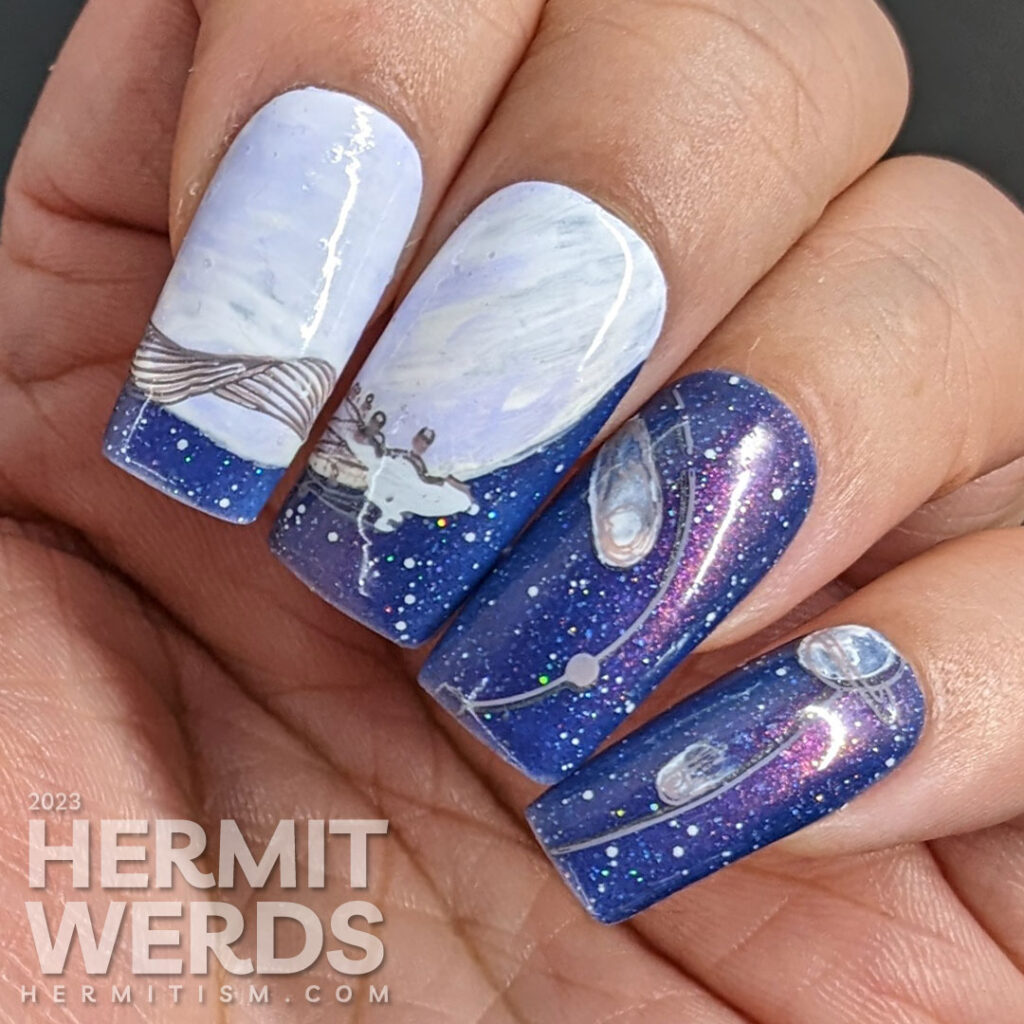 Extra moons