Some people may prefer that the term never be shortened but, as a nail artist, it just feels like it would be easier to fit the whole thing on my nails. 🤣🤣🤣 So today we have Merry Xmas instead of Merry Christmas and I do still feel slightly guilty because I never paint Hanukkah or Kwanzaa nails. I am not even sure what I could paint for Kwanzaa. Does anyone else know? I really should research it for next year…
Anyway. Today we're only sharing one nail because I only painted one for #one_nail_creativity_club. The theme was Christmas (of course) and this deer just spoke to me. Naturally I put it on my thumb because it's my biggest nail so more surface area wins! I used to save my best idea for the thumb, but Instagram has changed that habit to my middle or ring finger. Social media shapes us in weird ways.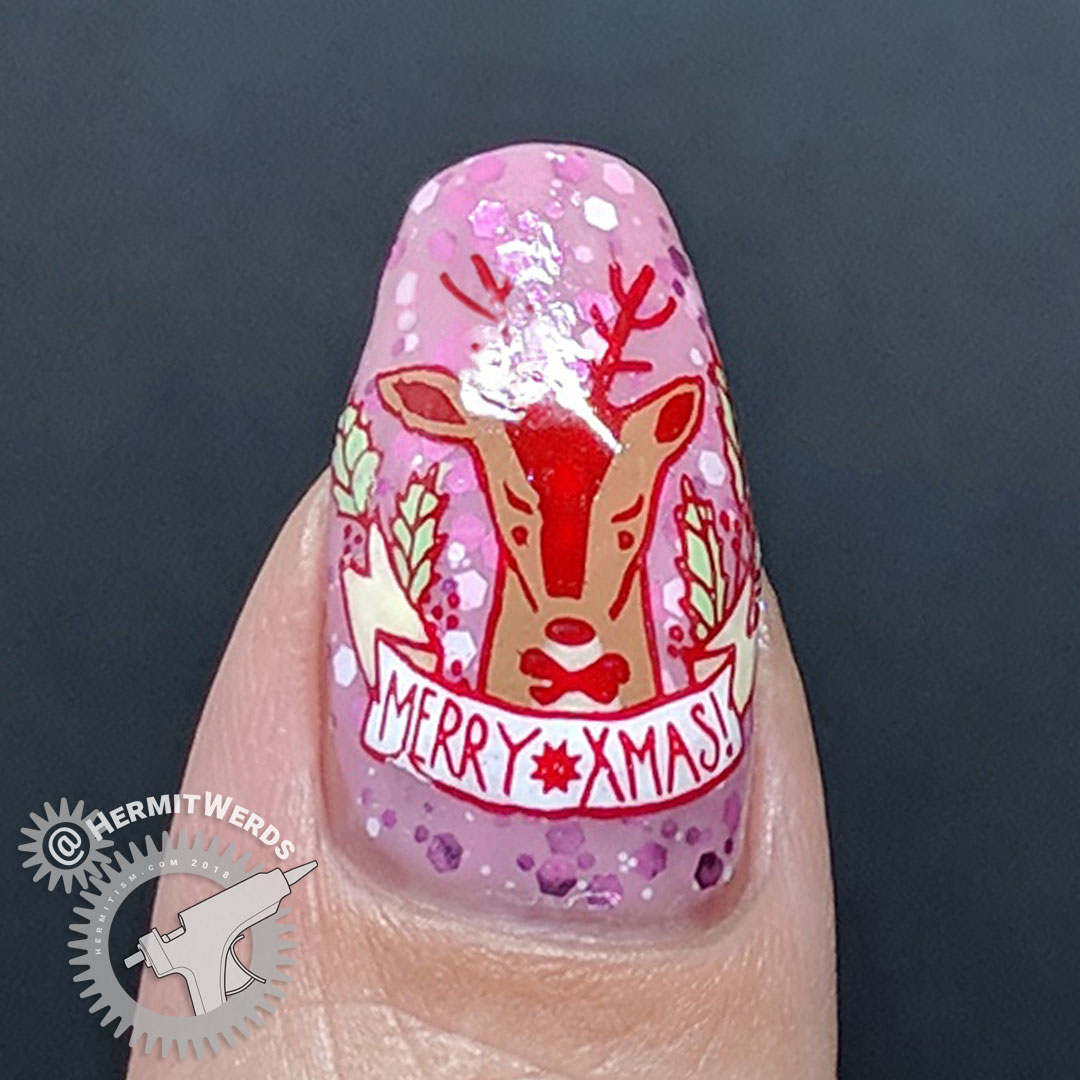 Products Used
Base Polish:

Sinful Colors' "Flower Power"

Stamping Polish:

Mundo de Unas' "Red"

Advanced Stamping Polishes:

OPI's "Going My Way or Norway?"; Sinful Colors' "Chalk It Up" and "Whiteboard"; and Zoya's "Jacqueline"

Stamping Plate:
I own two similar-ish pink crellies and I've tried to convince myself to pick just one and destash the other. No success so far. As you can see Sinful Colors' "Flower Power" is full of lovely white, pink, and metallic pink hex glitter. Revlon's "Girly" has all that and some metallic purple mixed in. Of the two, Sinful Colors' crelly is more opaque (I used an undie the last time I used Revlon's) so if I had to do or die I'd probably choose it, but I'm not dying. And I'm pretty sure my collection is small enough I could still fit all of my polishes in my coffin with me so even death need not part us.
That got morbid fast. Uh…Merry X-mas? 🤣
(Also, who am I kidding? I could never convince my husband to bury me like that. *sigh* Life Death is cruel.)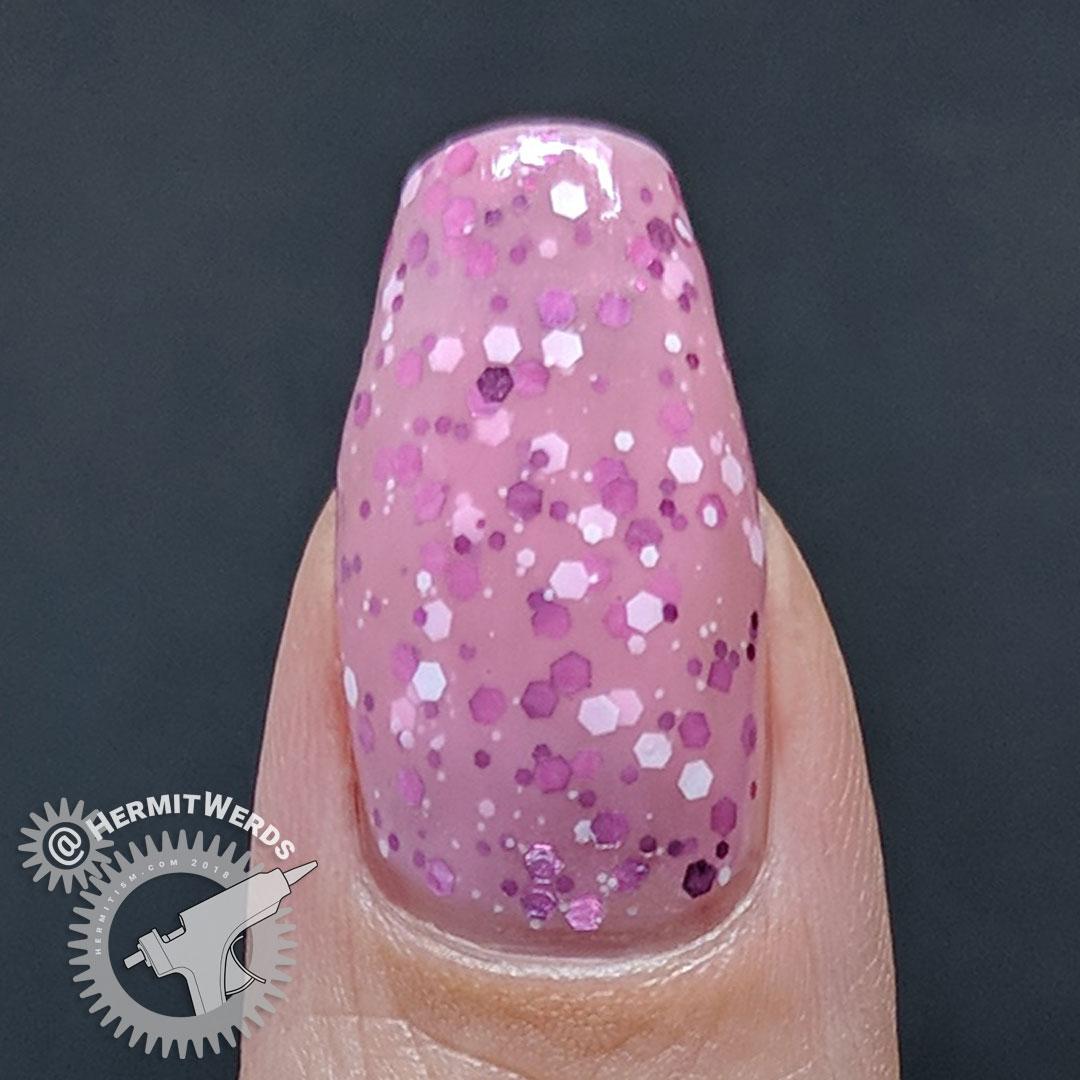 Challenge Collage
Here it is! The first time I get to post a collage from #one_nail_creativity_club because it's amazingly hard for me to convince myself to paint just one nail. Though I'm sure some of the participants went on to complete a full design since it's not forbidden. Why not check out the group tag and find out? The graphic for January's prompt hasn't come out yet so I guess there's only the collage to share…
Until next time! 😎