It kinda feels like I'm heading into summer nail art a little early since today's cat nail art is set on the beach and the new MxM box is Pool Party themed. It's fine. Can't let my cats fall too far behind the birds, right? I painted this nail art last year and just didn't have the time to get the sharing part of it done so I was quite happy to find it fit the new @AZNailArtChallenge prompt: Vacation! It feels like vacation nail art is always focused on the tropics and beaches anyway, even though that tends not to be my kind of vacation. Think more…books. Lots and lots of books.
Or maybe that's just my perception after covid. 😓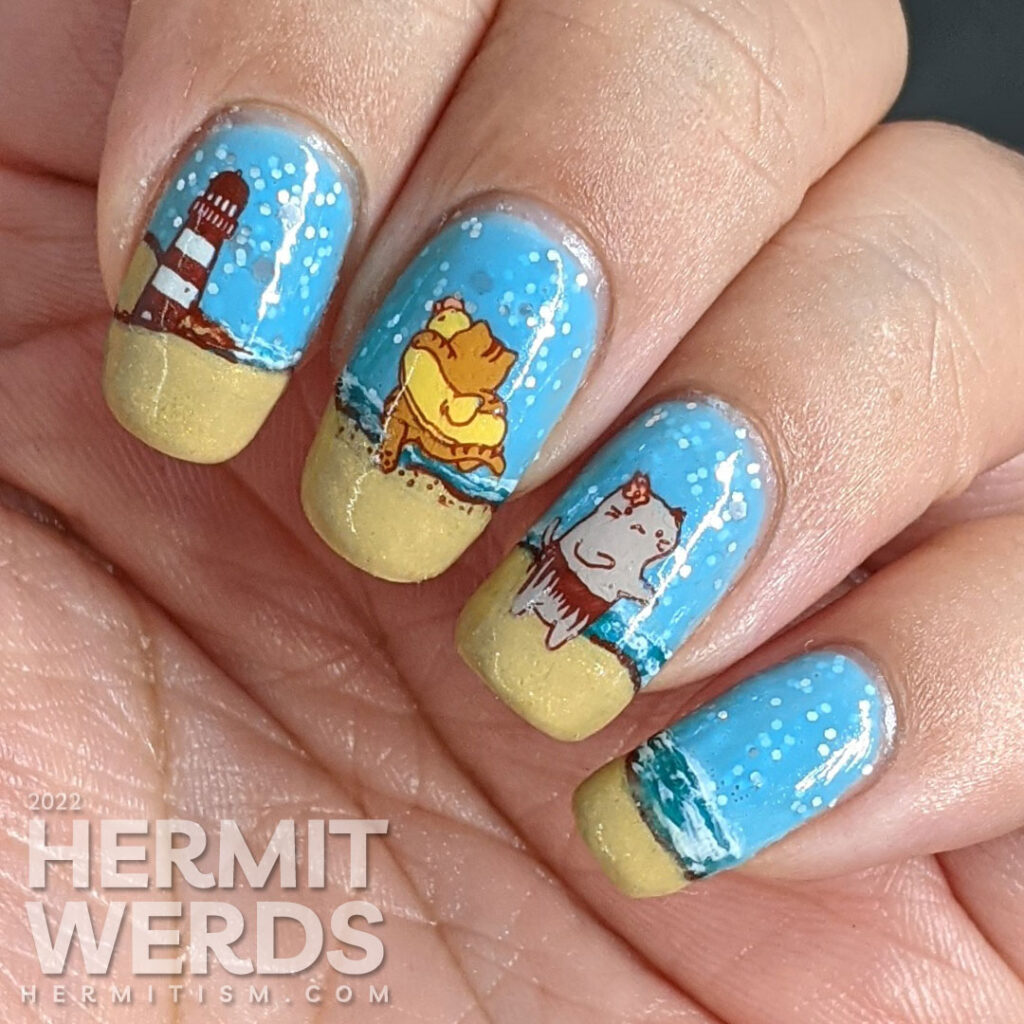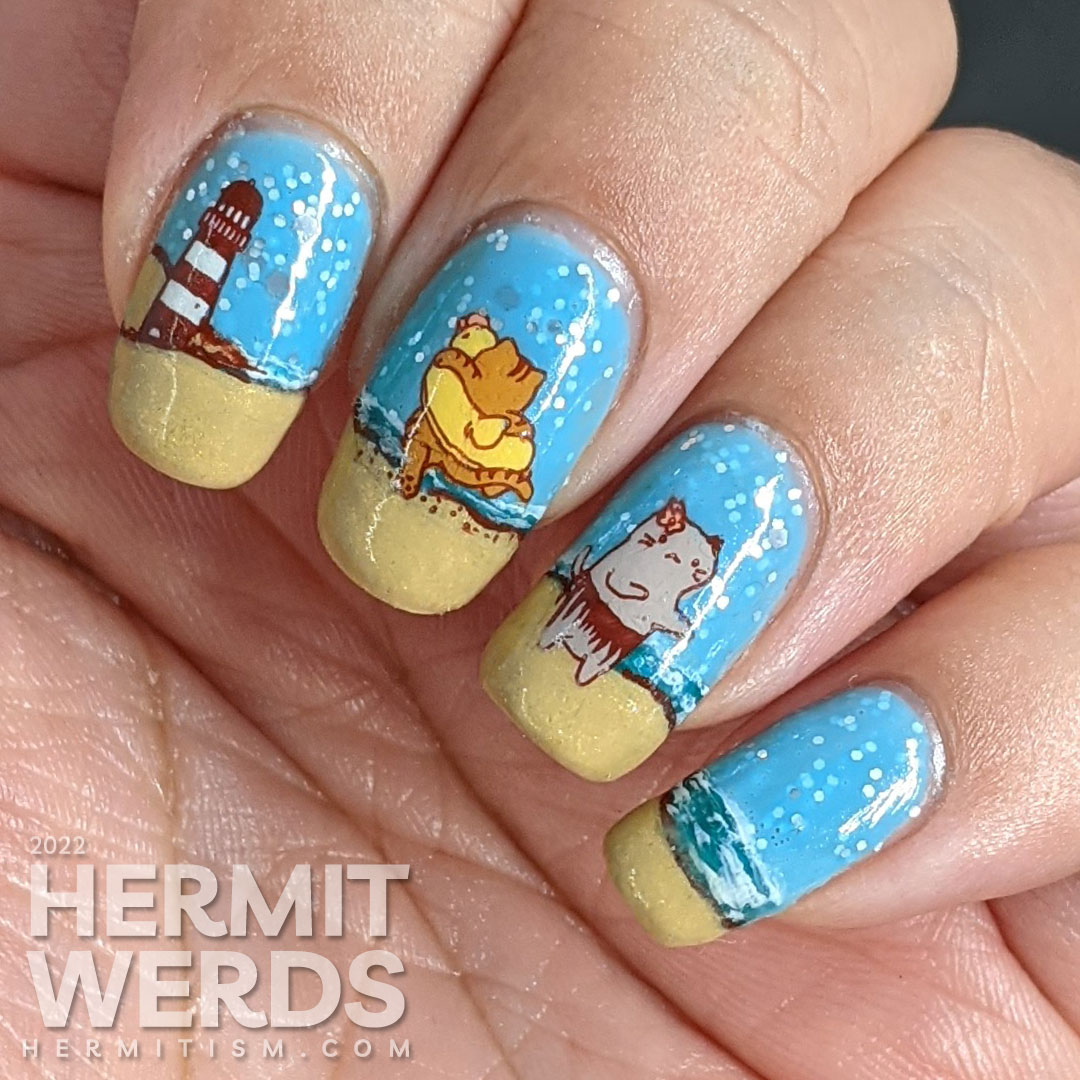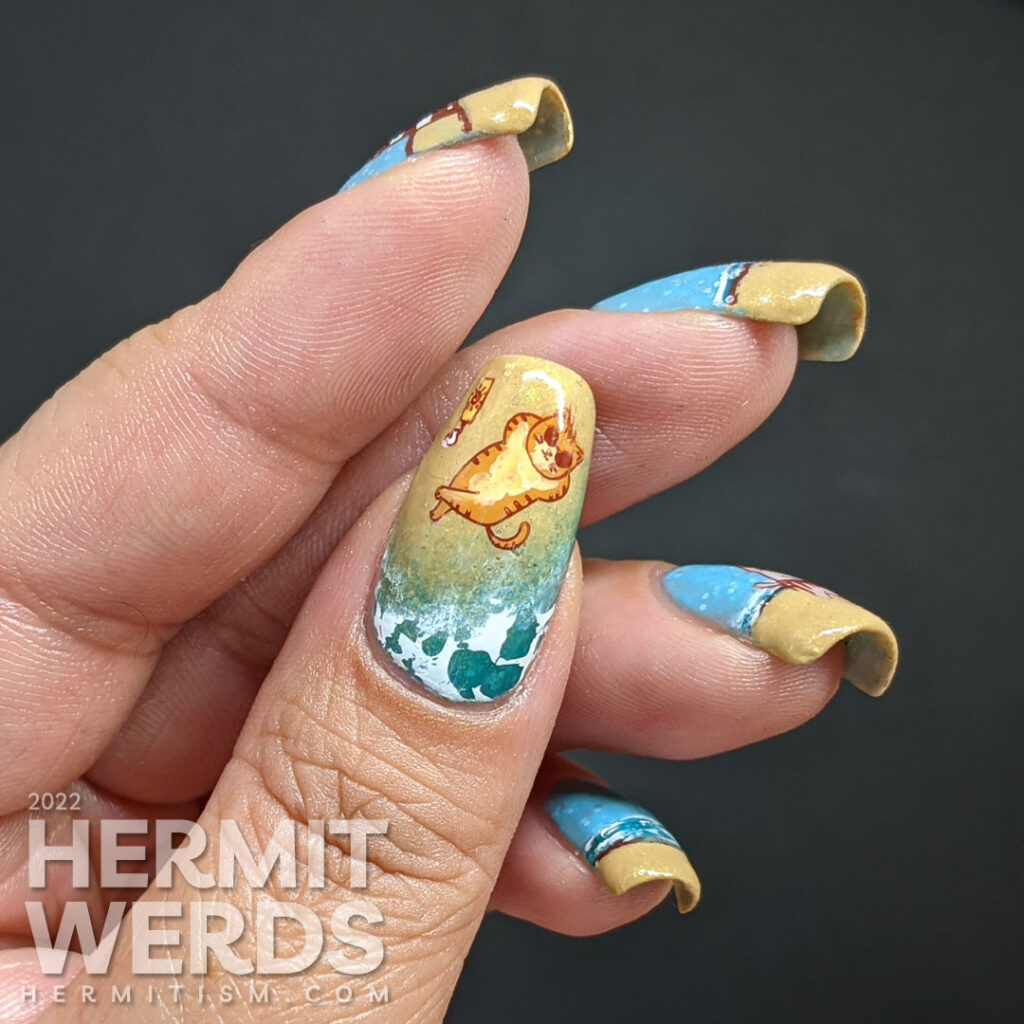 Nail art products used
Base Polishes:

Stamping Polish:

Advanced Stamping Polishes:

Freehand Painting:

Stamping Plates:
Items in italics are debuting on the blog for the first time.
I used a nail blurring polish underneath all this because Saki Cosmetic's "Ice Type Damage" is not a fully opaque crelly and I didn't want visible nail line. Only…I should have thought that through more because I was just going to cover the tips with beach "sand" anyway. All in all saddening for me since I bought "Ice Type Damage" because it has an almost milk glass yet blue look to it and the blurring polish pretty much ruined that. Still lovely, just really need to try again sometime soon. And get back to loving visible nail lines. Hiding them is an option, not a requirement.
I ended up having to freehand quite a bit to get the opacity I wanted everywhere, but it all turned out mostly okay in the end. I particularly love how the rich teal of Maniology's "Glass" helped to make a beautiful sliver of ocean for the cats to play by. And, of course, the cats themselves are so cute I can only love this nail art despite its flaws. I really like the images on Born Pretty Animal-L006. All cats; all the time!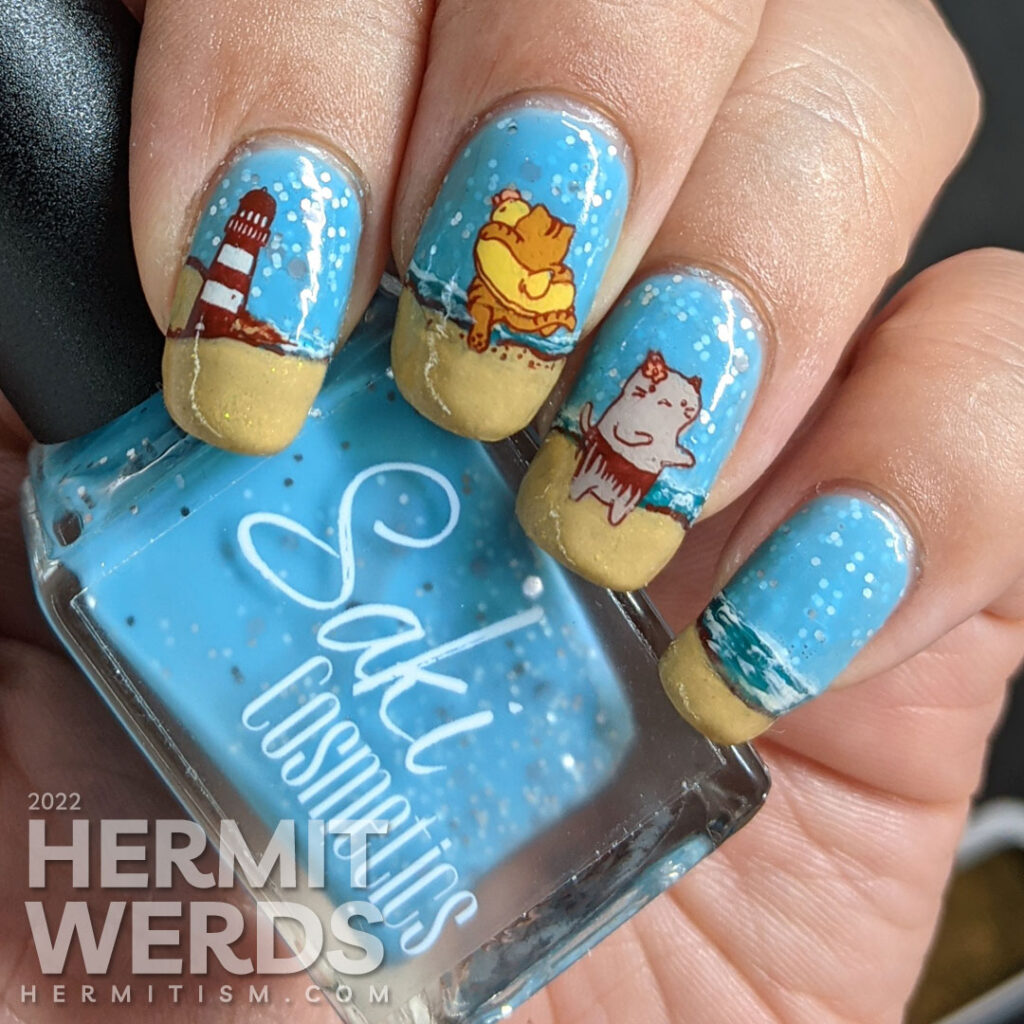 @AZNailArtChallenge – 'V' is for Vacation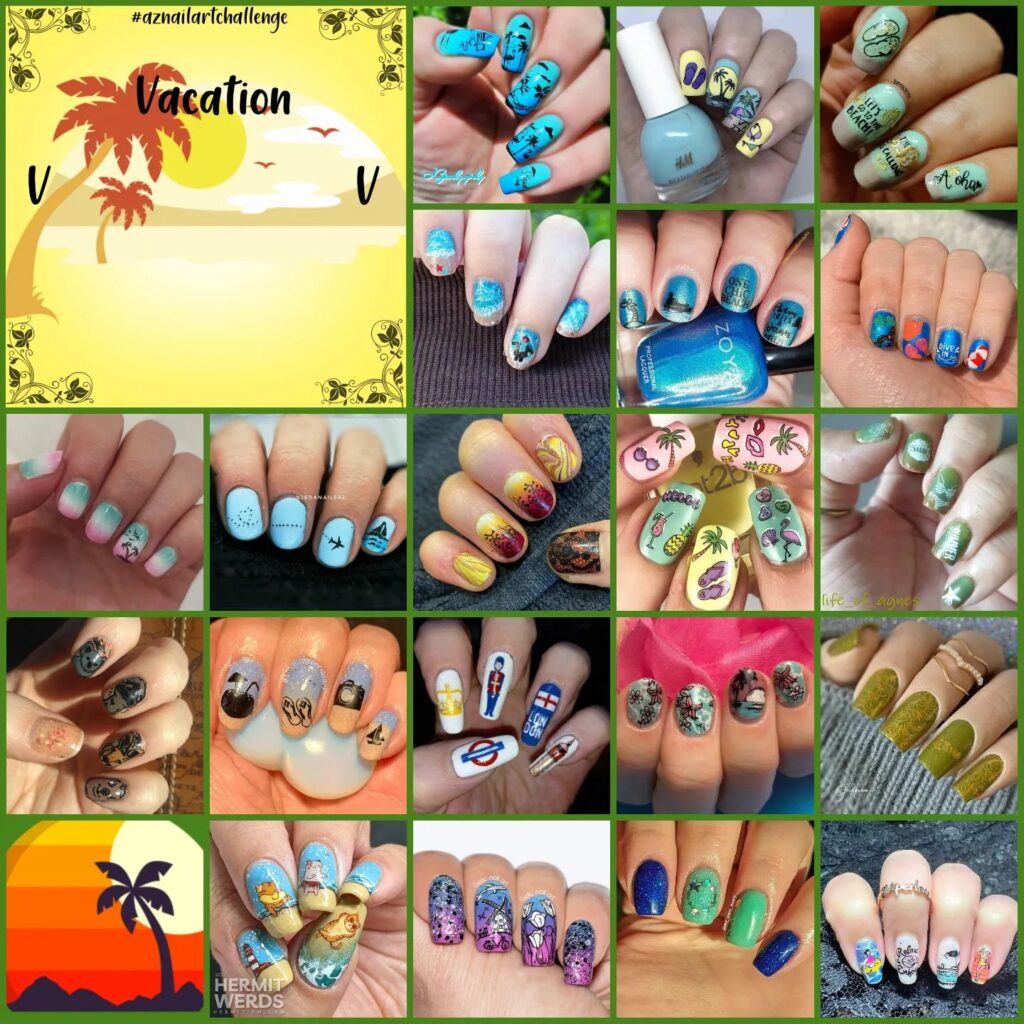 Final photos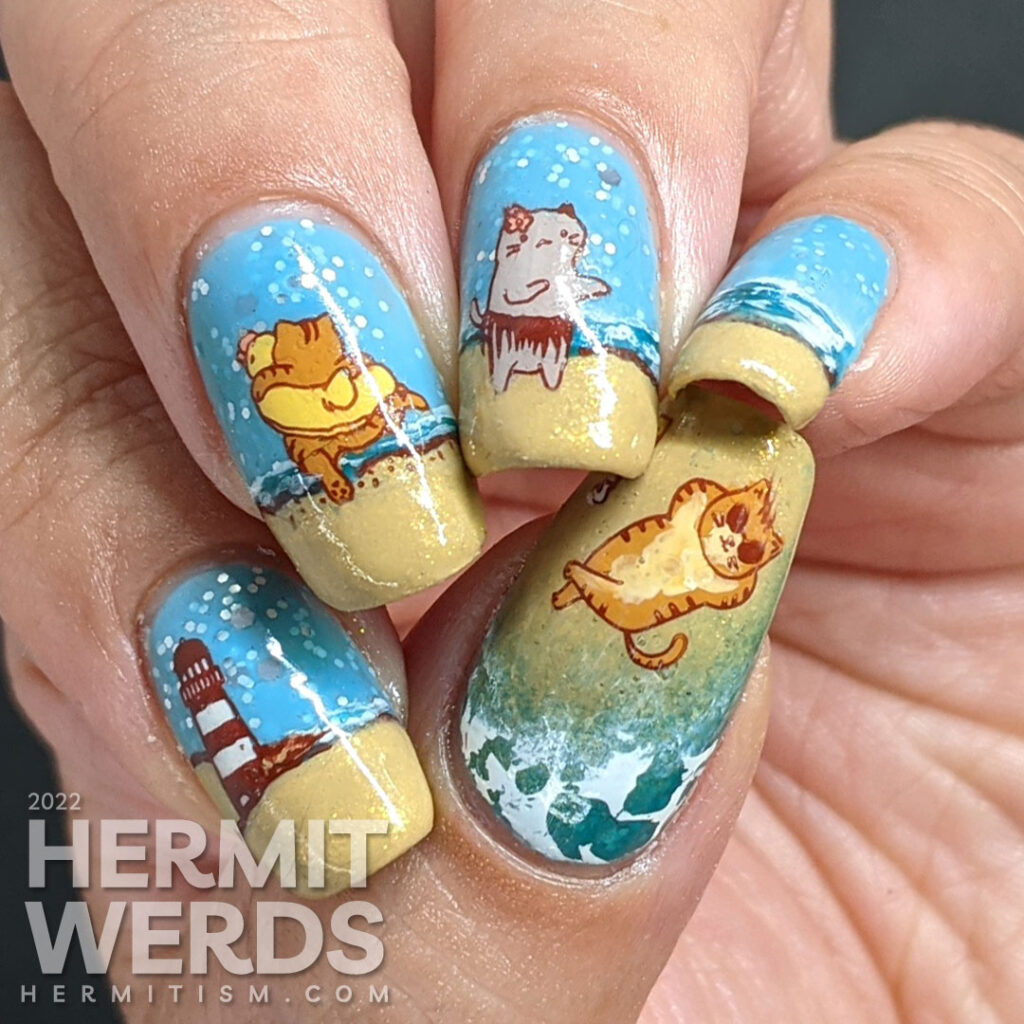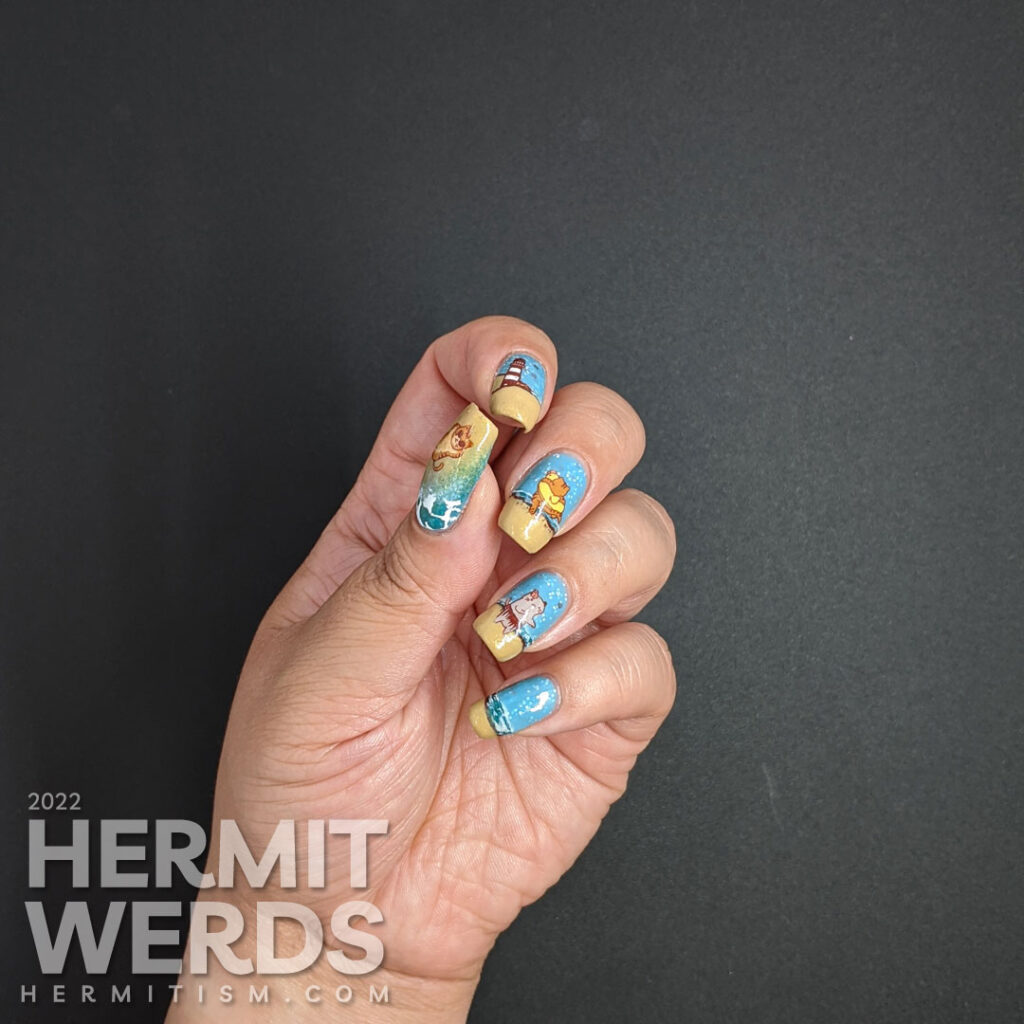 Until next time, friends! 🙋‍♀️