Call me a dork if you will, but I have so many Things I want to paint for Halloween. Oh, the lists I have made trying to plan things out so I wouldn't miss a big want-to-do for a small one. I have lists for polishes, stamping plates, and color combinations (nailed the gold, still need to paint teal and salmon pink). I also have a subject list for all the common Halloween themes that turned into a spreadsheet tracking previous years as well. My most common subject is witches. And I'm about to make that even worse because I kinda want to do a series of them now, one that will extend beyond Halloween.
(But next year is going to be sooo zombie-fied.)
(Yes, I've started writing goals down for next year.)
Oh, hey, look: it's a photo! *cough*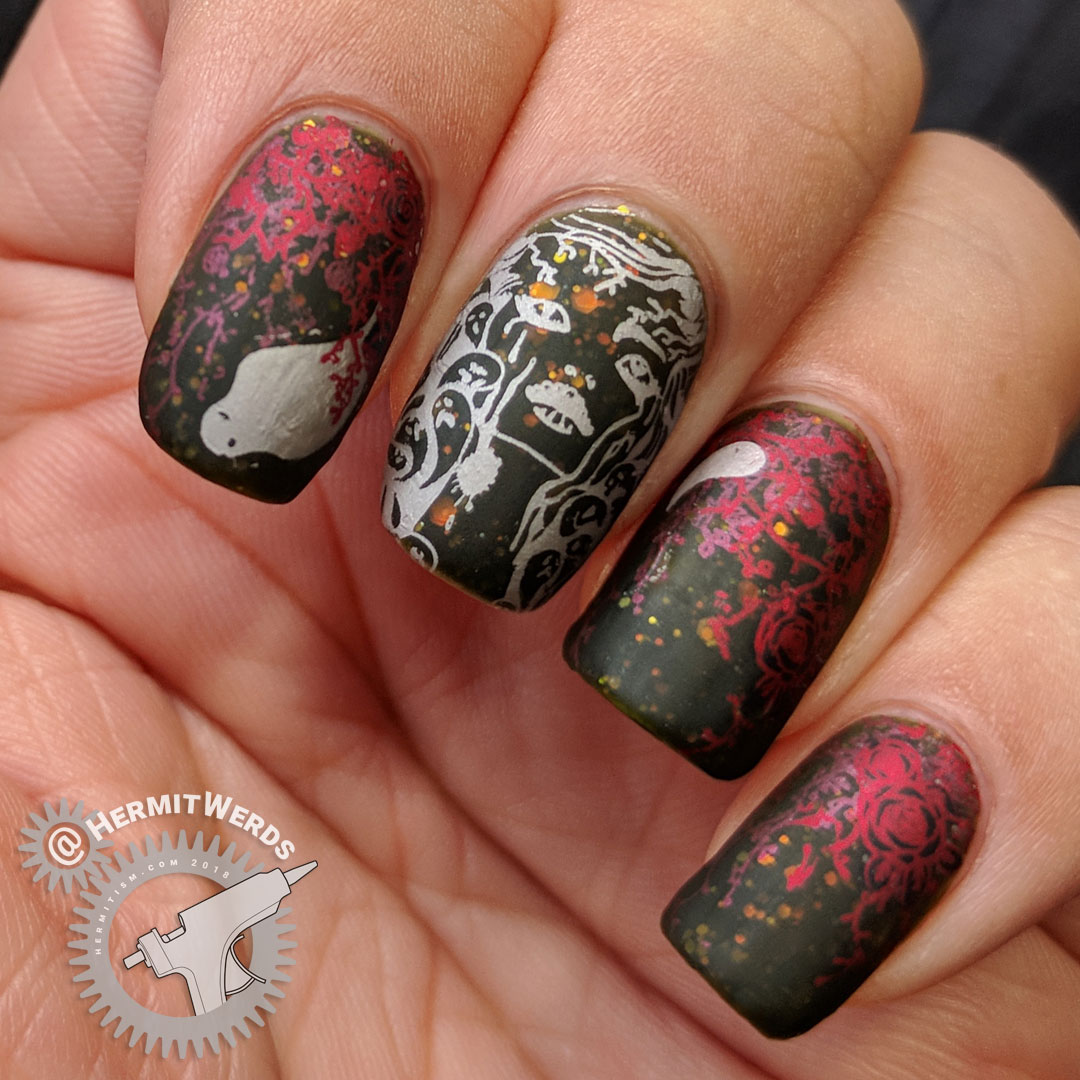 I had a choice between letting this be a little more olive-y but less perfect-looking and making things dark enough that I'd have to be careful about lighting so the color shows. I…think I should have skipped that last thick coat and owned a little bit of patchiness, which would have just given this more character anyway. Live and learn and still love what you do, right?
And with all the lovely opalescent glitters in KBShimmer's "#squadghouls", I ended up taking my photos under my natural light lamp instead of my lightbox. Otherwise the range of colors is green only. This led to a looot of photo-taking since it's very hard to juggle my phone and focus and take my photos (see: last time I used this polish). I really do need a stand or something for this. Hopefully my results this time were better than previous attempts to use photos taken outside of my Shotbox.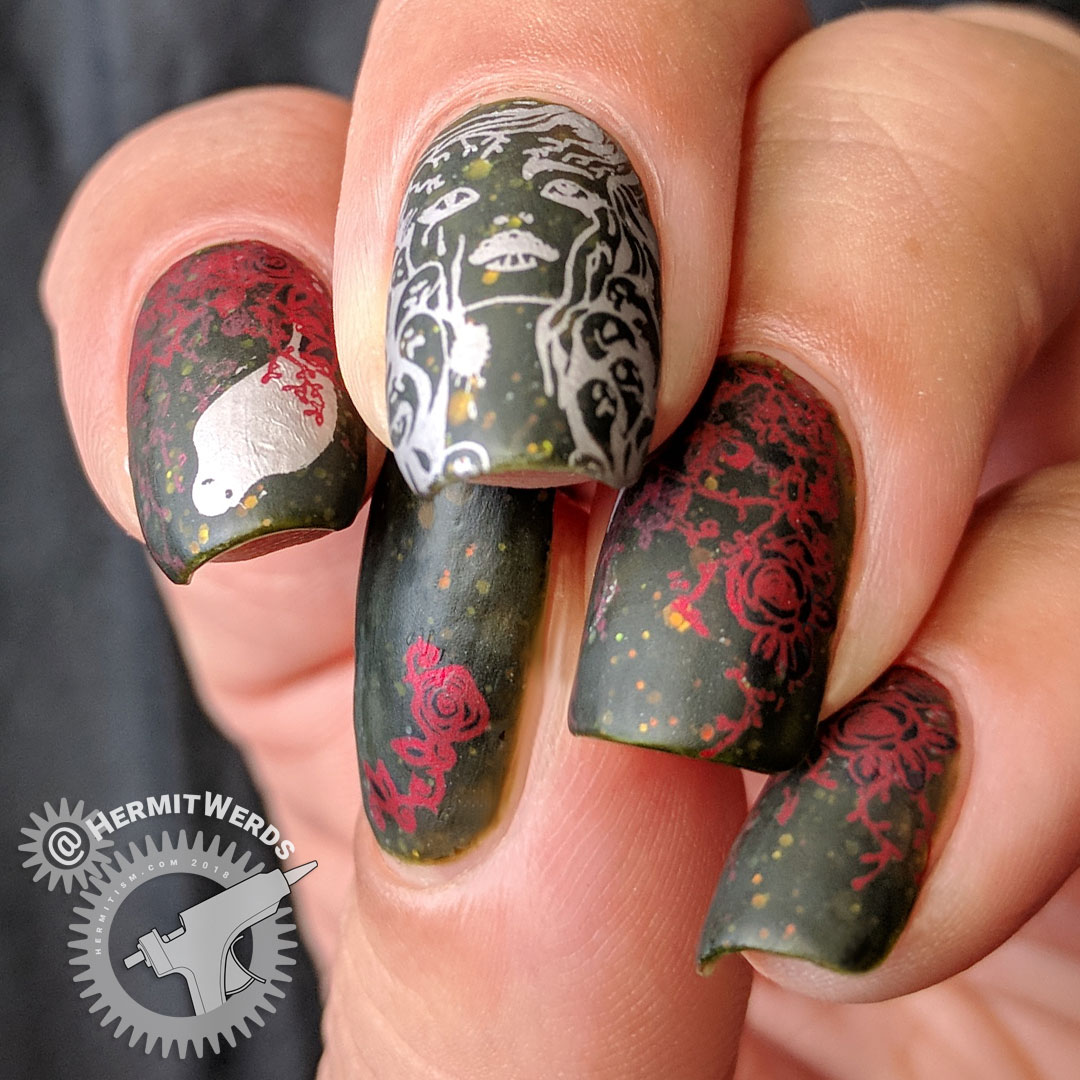 Challenges
I've done very little prompt combining this month and then this mani happened and…
#NailCraziesUnite – Ghost & Matte
#GlamNailsChallengeOct – Ghosts
#AZNailArtChallenge – 'R' is for Roses
While I did have to have this matte for #NailCraziesUnite I wanted to include one shot of glossy goodness: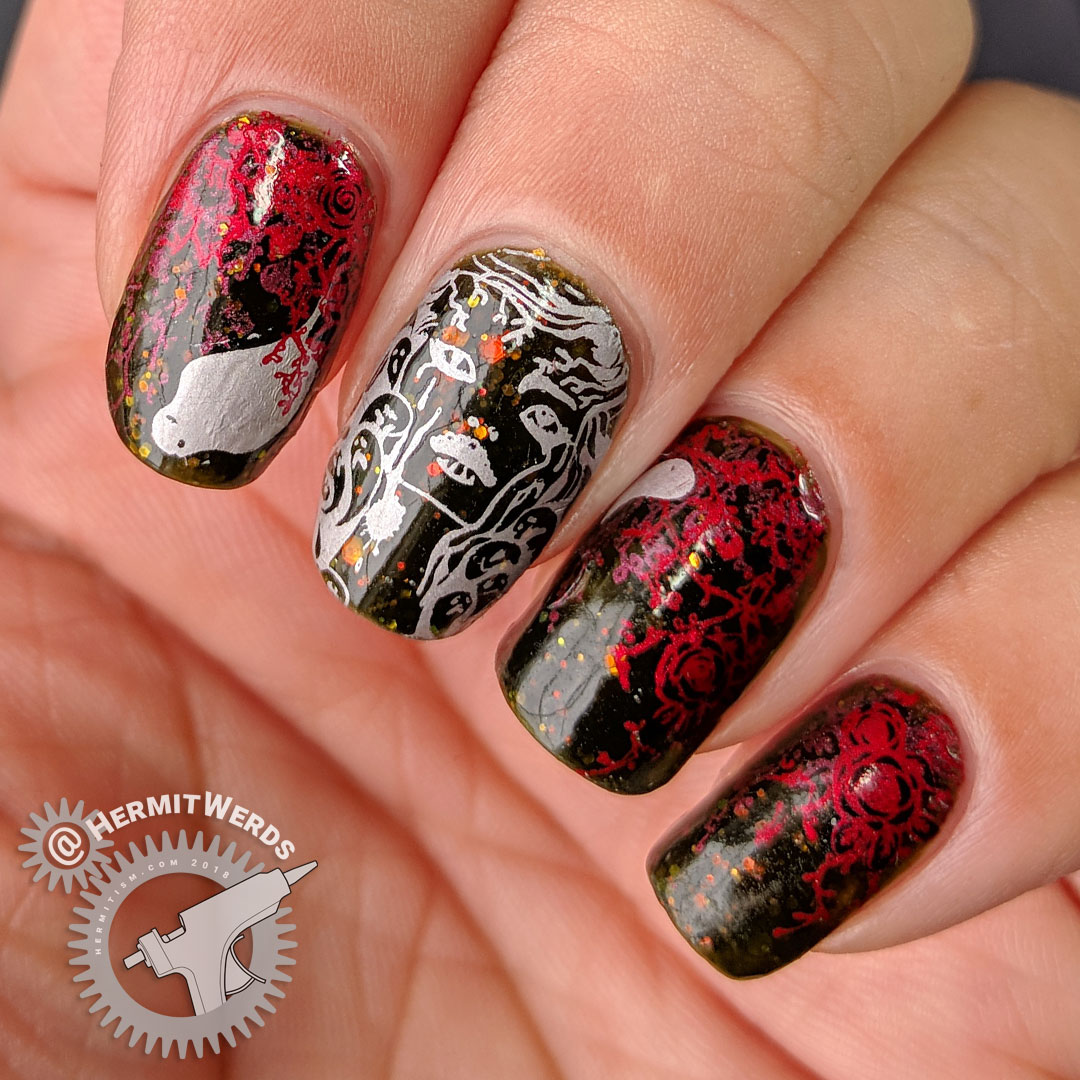 #AZNailArtChallenge
Here is the lovely collage full of roses and I am beyond thrilled that they are going with 'S' is for Spider next. Yes!!!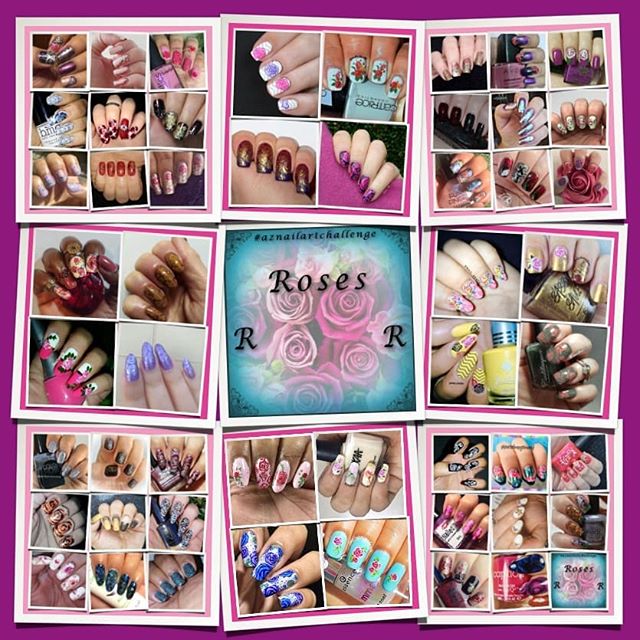 Witches of 'S' Past
Here's a gallery of every single Witches of 'S' mani I have painted to the current day, oldest to newest. This does not include every witch-y nail art that I've painted. For that check out the witch tag.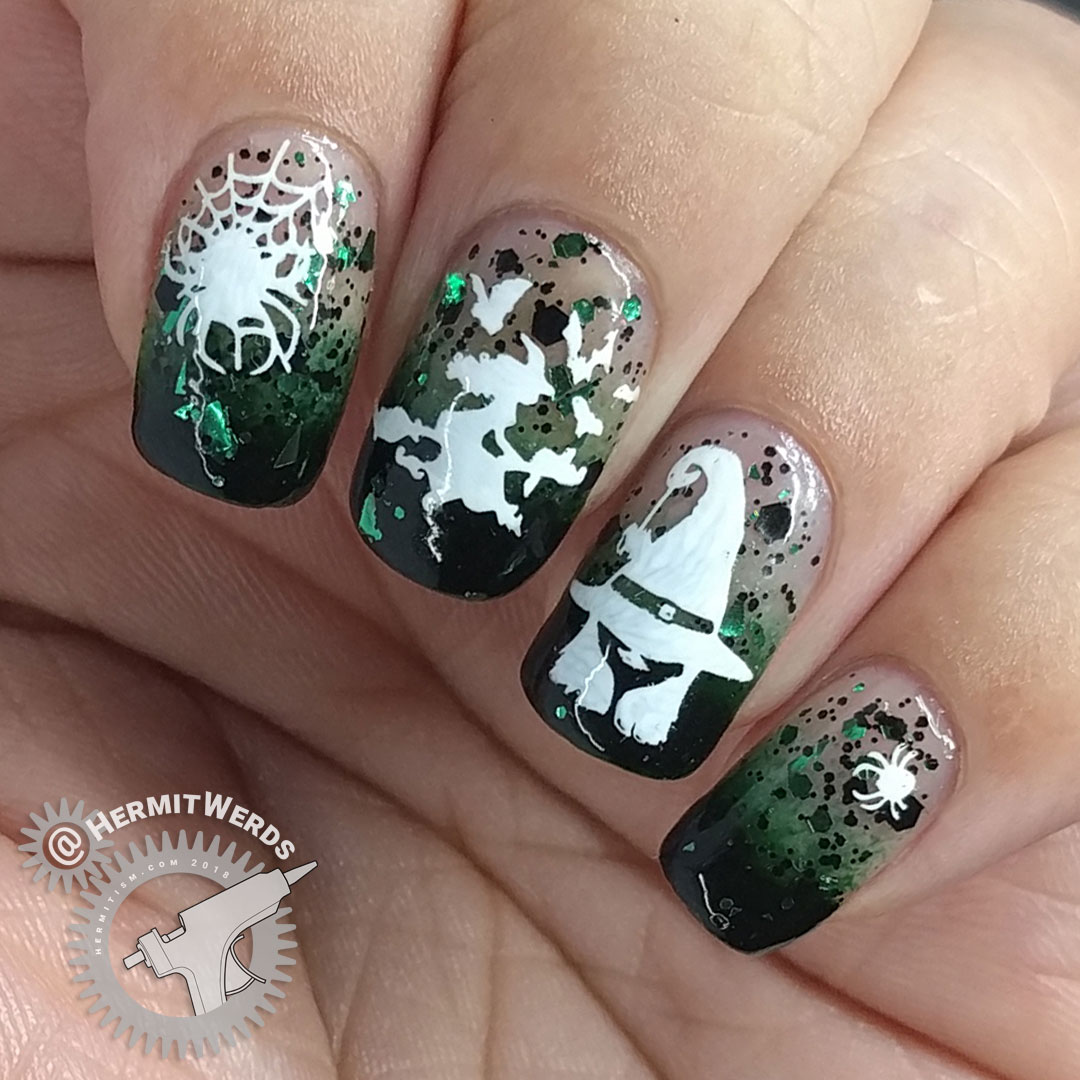 And now…back to the rest of the post…
Except there isn't any (hey, this is an old blog post). Until next time, friend! 🙋‍♀️