It's been a while since I used the polishes from Sinful Colors' Luxe Fragments collection. I love their bright jelly formulas and the flakes of glitter sponged over a sheer white gel polish really pop. I used gradient stamping to add my stars so they could fade into the background (this was already going to be a very busy mani so I wanted to go light with them). Finally I added some cute little robots on top. I kind of pictured it as a cheerful the human race has ended itself but left artificial intelligence behind to continue its legacy thing. Smile so they can't see how disappointed you are in humanity this week. /sigh
This particular nail art covers two challenge prompts: #NailCraziesUnite's Galaxy/Aliens and #Beautometry's Stars and Stripes.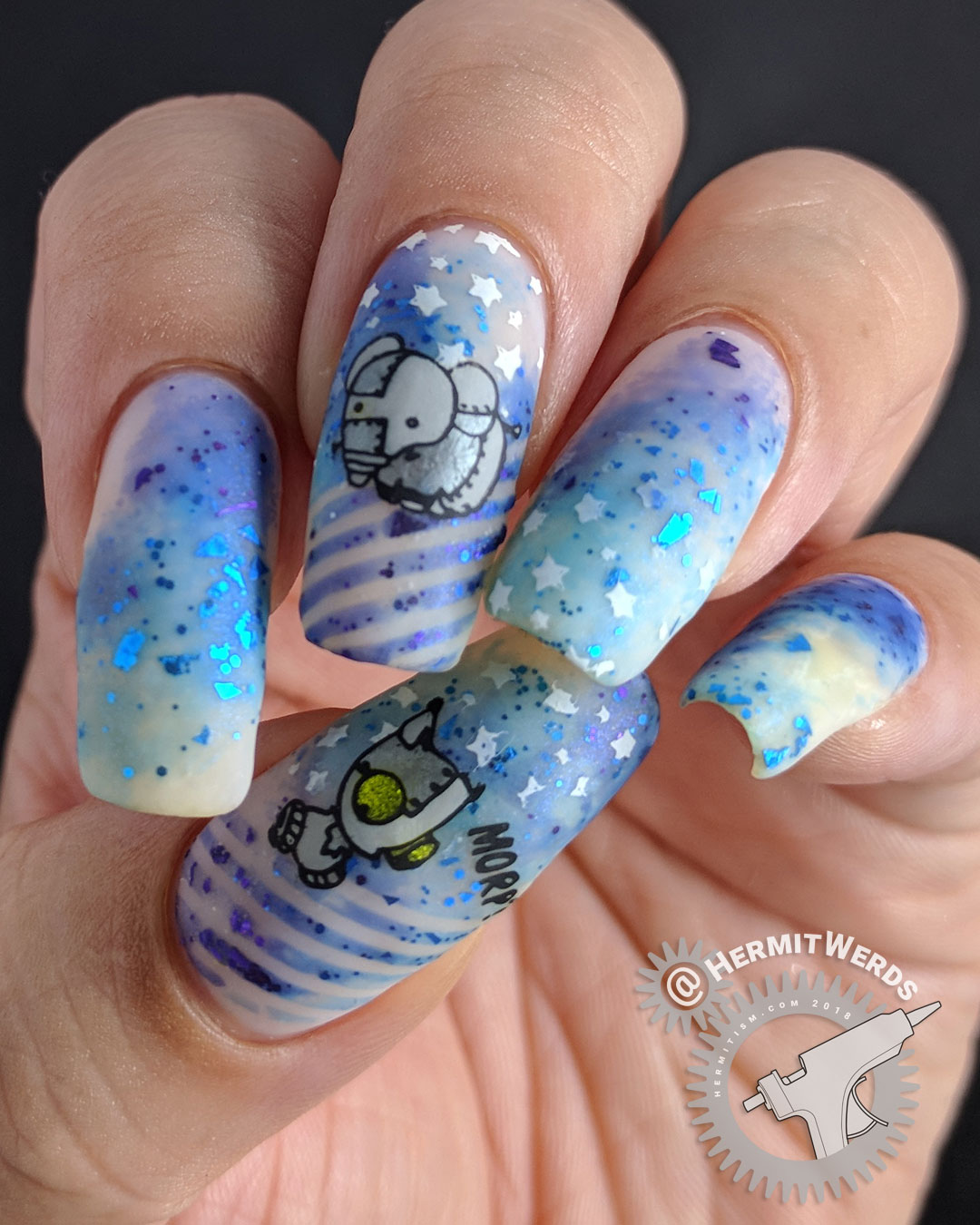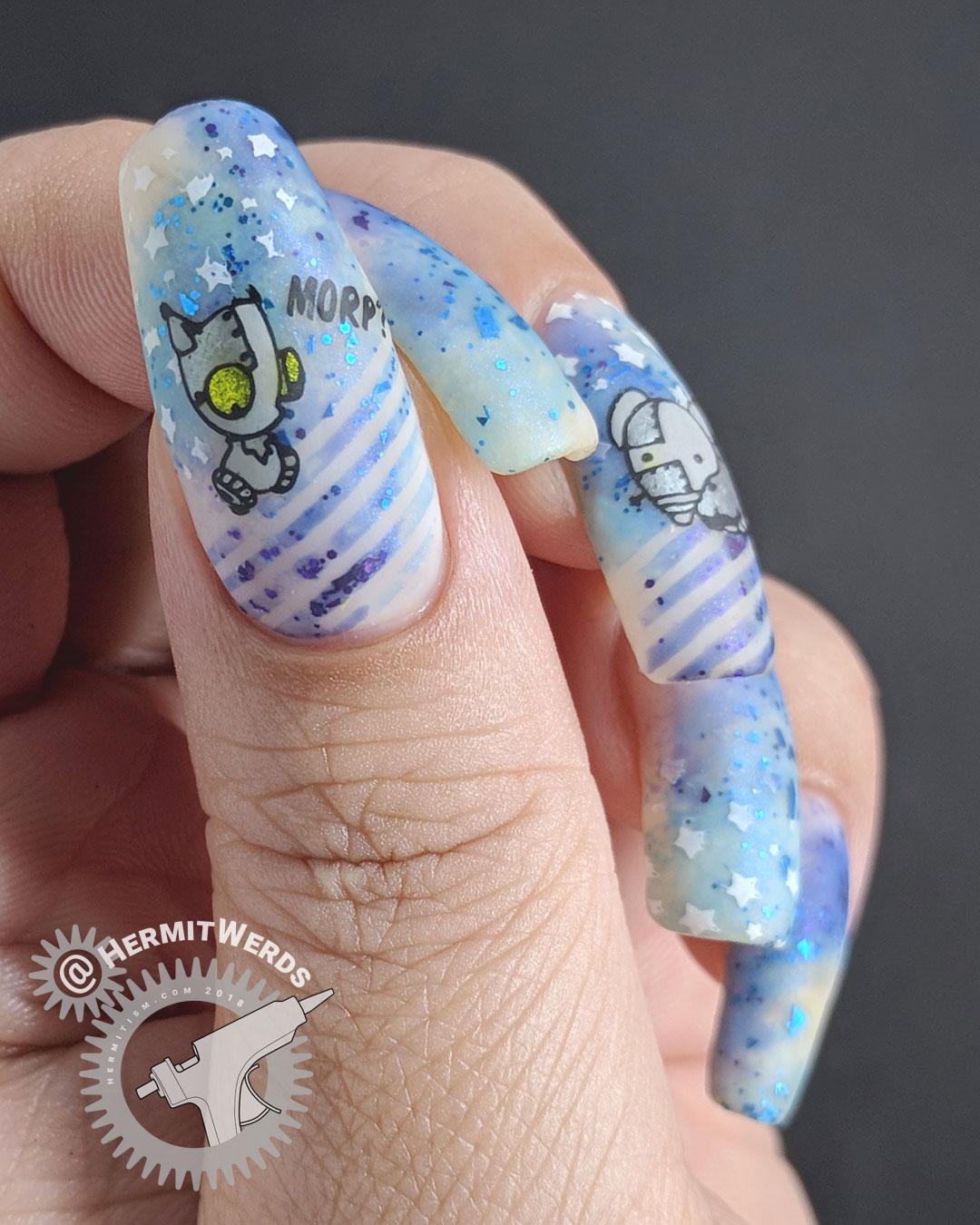 As much as I adore the way opal white gel looks with a matte top coat on top, I recognize that others might prefer glossy. So here are two pictures of before and after adding stamping decals with lots of glossy top coat. So much sparkle!
Also, the stripes matching up on my thumb and middle finger were a complete accident. I guess I just like certain angles.
This design turned out better than I thought it would and I am having a really hard time getting myself to take it off so I can paint tomorrow's nail art. Ah, the price of being semi-prolific. :p
Check out more great galactic art from the group: