It's been a while since I painted a new mani for my Witches of 'S' series, but it feels like a good time to paint nail art of women with power(s). Today's design is also my make-up mani for 'K' is for Kingdom. Because of this, I decided to highlight the Sleeping Beauty tale, making Aurora the Witch of Slumber. Plus now is the time to seize my chance to paint as thorny of a nail art as possible.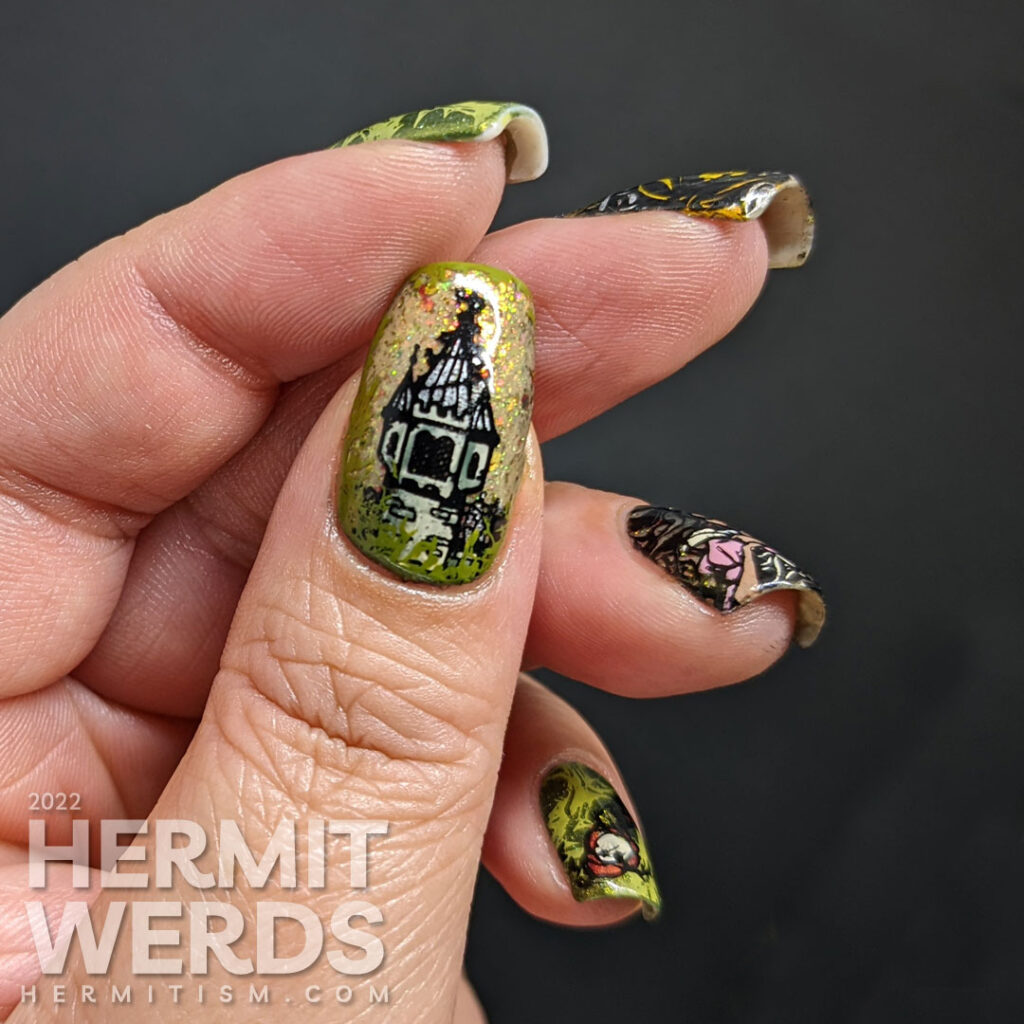 Nail art products used
Base Polishes:

Penélope Luz' "Delain" and "King Arthur"

Stamping Polishes:

Hit the Bottle's "Dead or O-live", Maniology's "Evergreen", and UberChic's "Pure Black"

Advanced Stamping Polishes:

China Glaze's "Jamaican Out"; Essie's "No Place Like Chrome"; Maniology's "Coconut", "Lace", "Lasso", and "Latte"; Penélope Luz' "Delain"; and Zoya's "Spencer"

Stamping Plates:

Esmaltes de Kelly "All Hallows' Eve" (thorny vines), Maniology Happily Never After"BM-XL193" (sleeping beauty, tower and border, and thorny branches), and ShopAnts "XL-010" (knight and branches)
Items in italics are debuting on the blog for the first time.
Really this was painted in June so I felt like it was totally appropriate to include a "prince" who hopes to save our sleeping witch/princess, but make her a woman. I added a few sprigs of thorny skull-filled vines to my "framing" nails and went full on castle deep in the thorny woods for the thumb.
I'd originally planned to have the castle next to the knight, but then I remembered that most of my photos will only highlight the fingernails. So I swapped it and more than I wanted of Sleeping Beauty got cut off. Her hair is so pretty and it would only make it creepier to see more of her skeleton, which of course I want. My nails are so short right now. I can't wait till they grow out a little more. 😟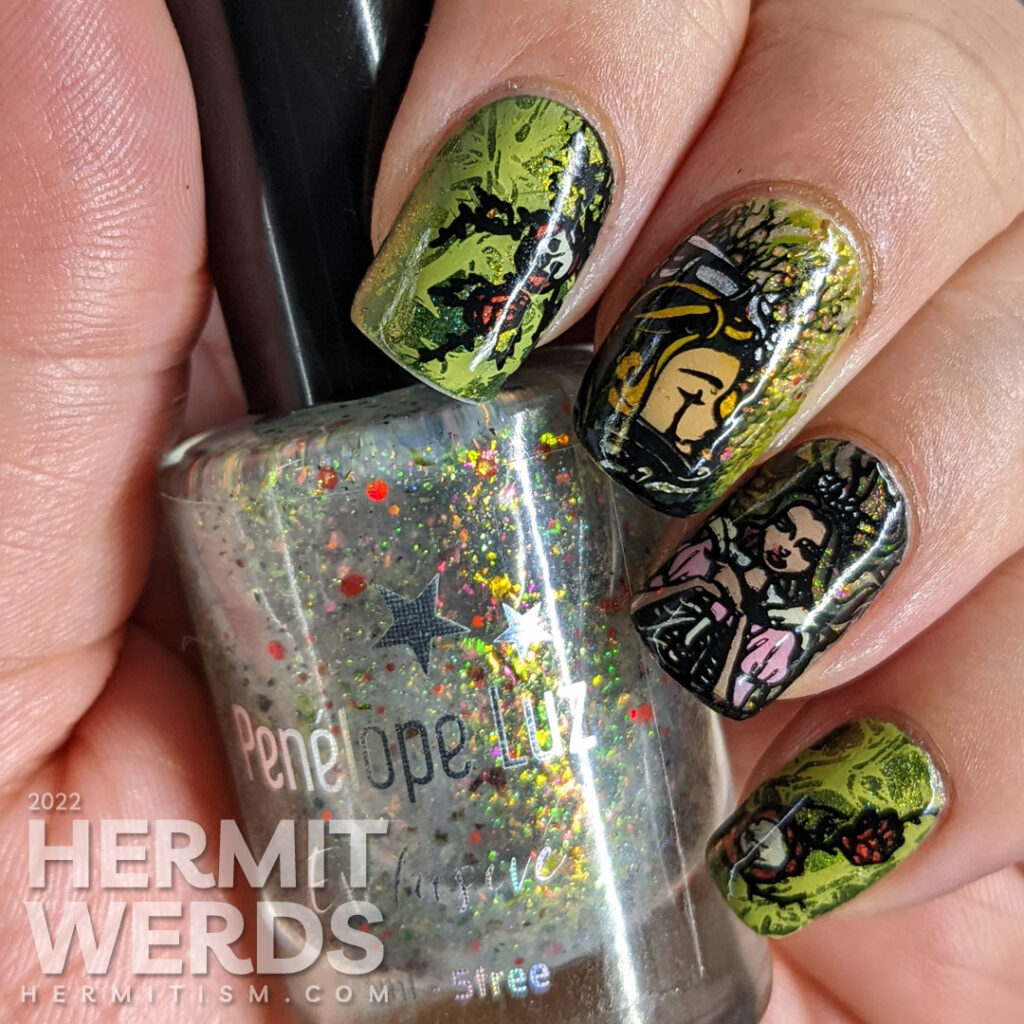 #AZNailArtChallenge – 'K' is for Kingdom
The make-up for 'L' is for Lucifer will post later today and then I realized I'd also missed 'N' is for Negative Space as well. So, uh, I'll hurry and get on that too. 😬
Sleeping Beauty Villain…
As one of my favorite fairy tales, I have, of course, painted for this fairy tale before…
Final Witch of Slumber photos…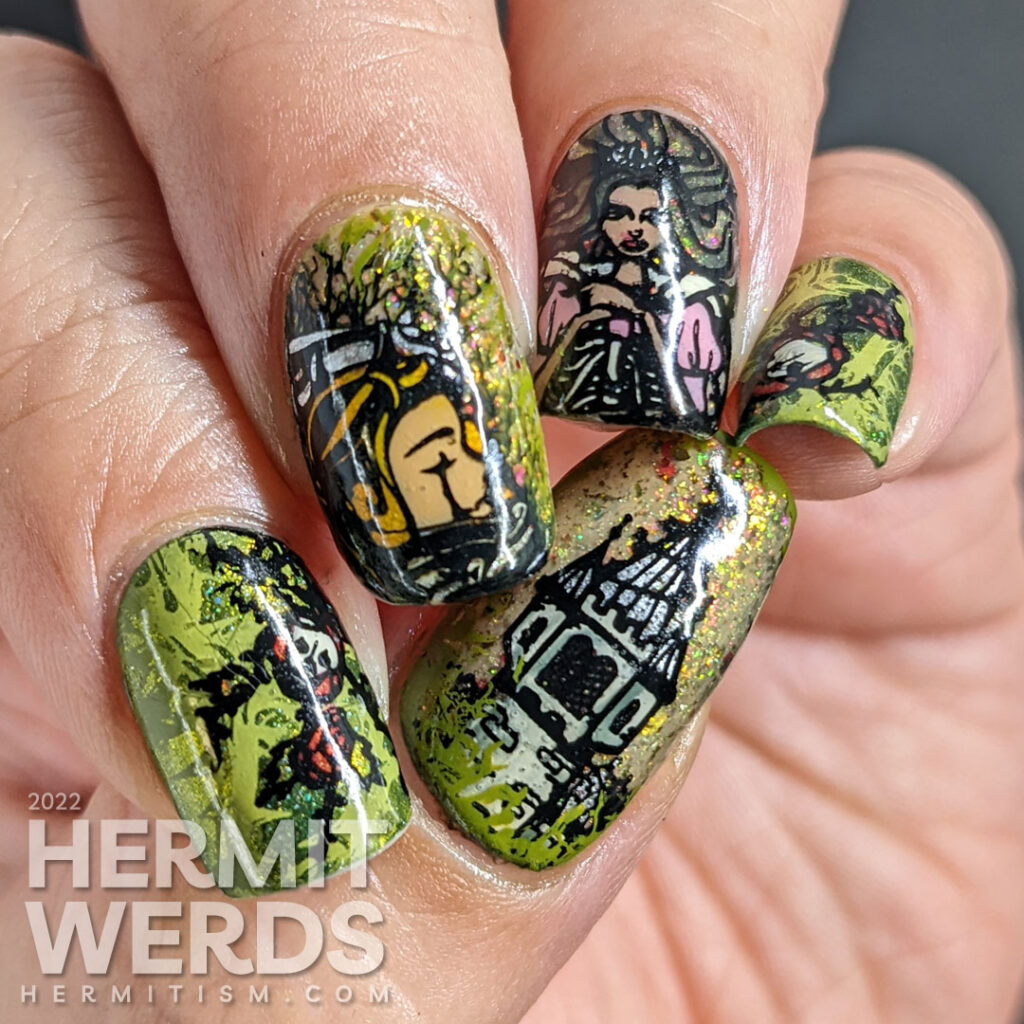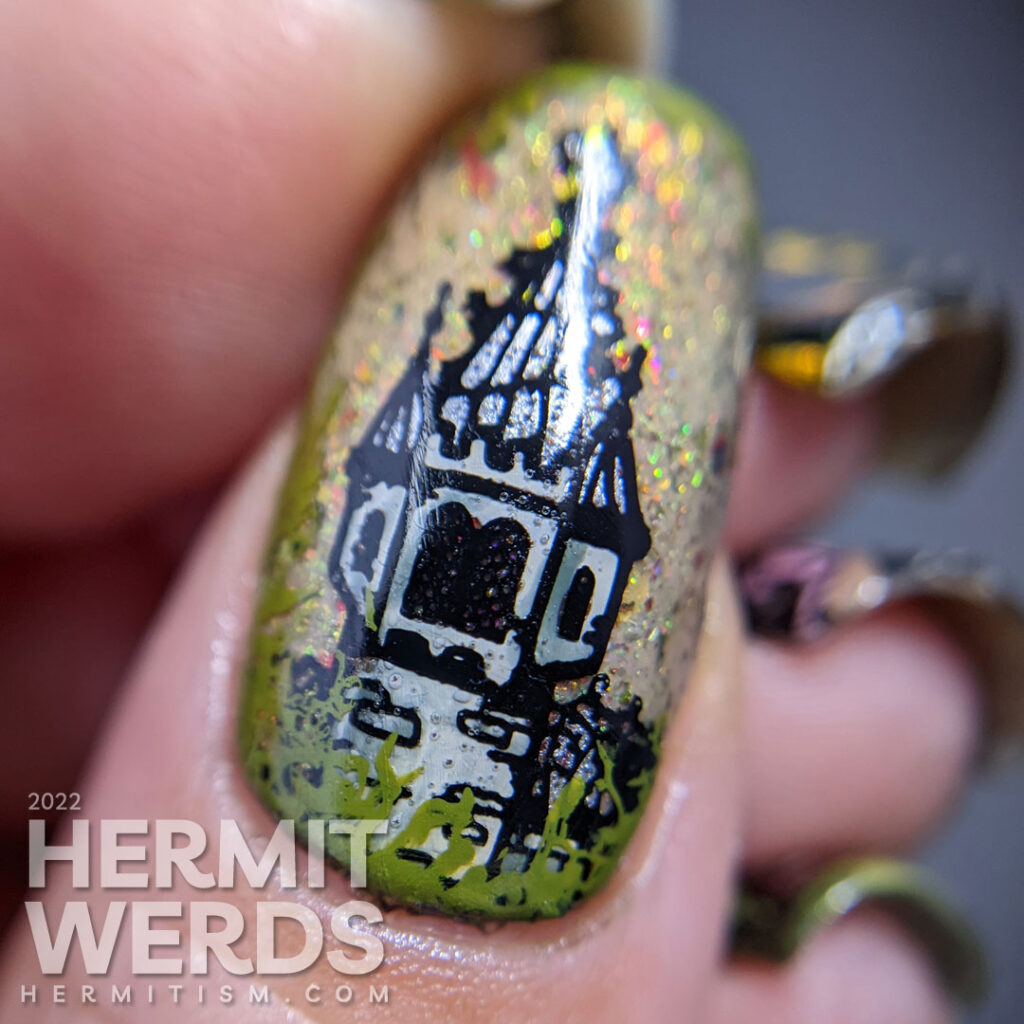 Until next time, friends! 👋
Witches of 'S' Past
Here's a gallery of every single Witches of 'S' mani I have painted to the current day, oldest to newest. This does not include every witch-y nail art that I've painted. For that check out the witch tag.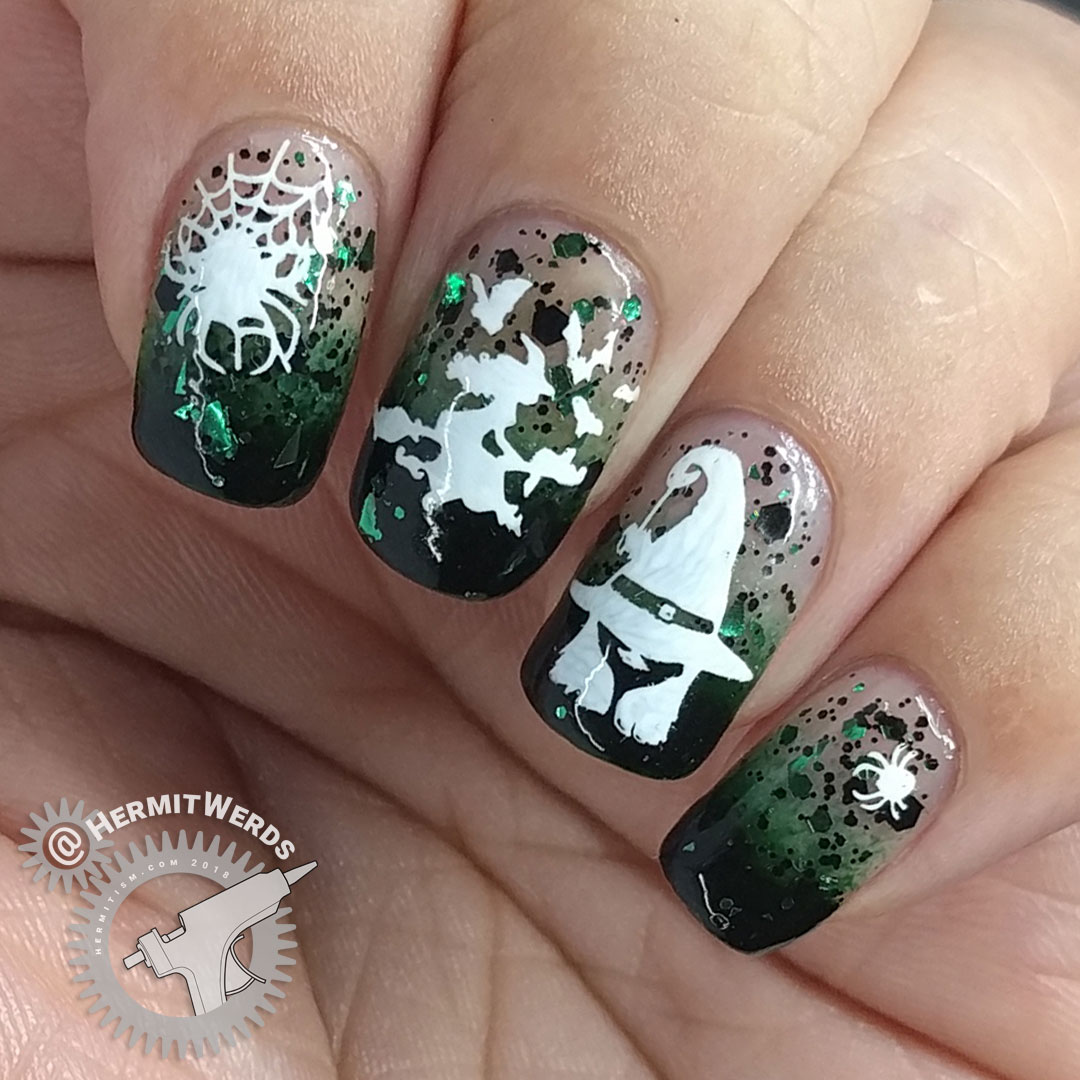 And now…back to the rest of the post…