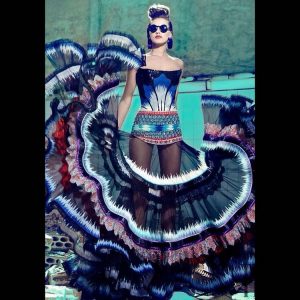 I'm back with a new #TheInspirationChallenge nail art. This time we had an image of a model in a skirt with a lot of sheer black tiers. I loved how the bright aqua color of the wall behind her blended with the sheer black on the skirt to create this gorgeous dark teal. It looked a lot like Zoya's "Frida".
I decided I wanted to a do a kind of freehand painting on top of a jelly look with some stamping for the sunglasses. And, really, that's exactly what I did. I decided to use acrylic paint for the black, white and pink colors because it would allow me to make different line styles more easily. However, I purposely used a nail polish ("Doodle Bug") on the tips of my nails. Doing so would have helped the nail art to last longer if I left it on my nails. Of course, nothing stays on my nails for that long these days. 😉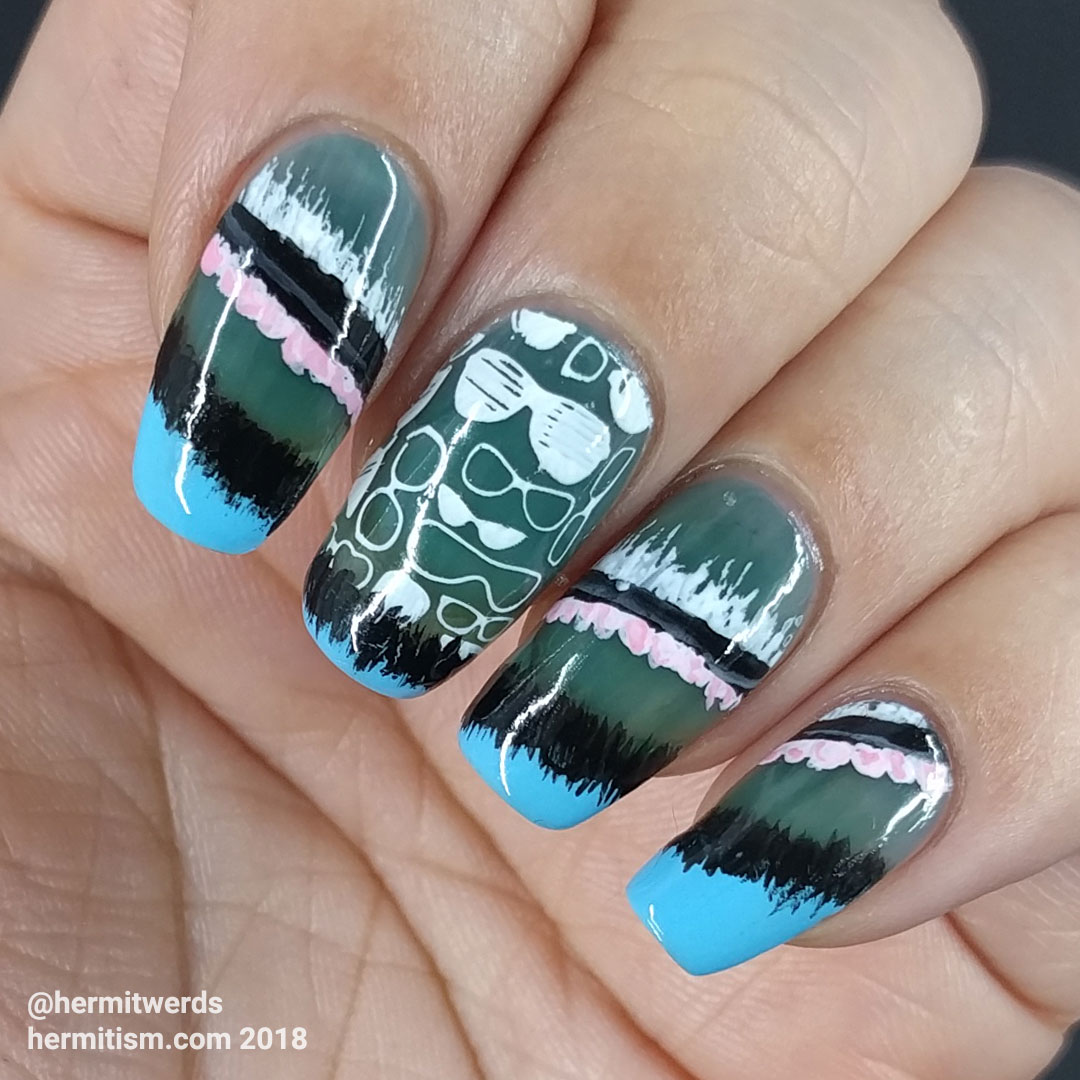 I think if I had to do it over, I'd create ripples in the lines like it was a fabric that was moving around instead of sticking to a more circular look. And maybe only stamp with one pair of sunglasses to keep things from looking crowded. Still, I do love how the colors came together.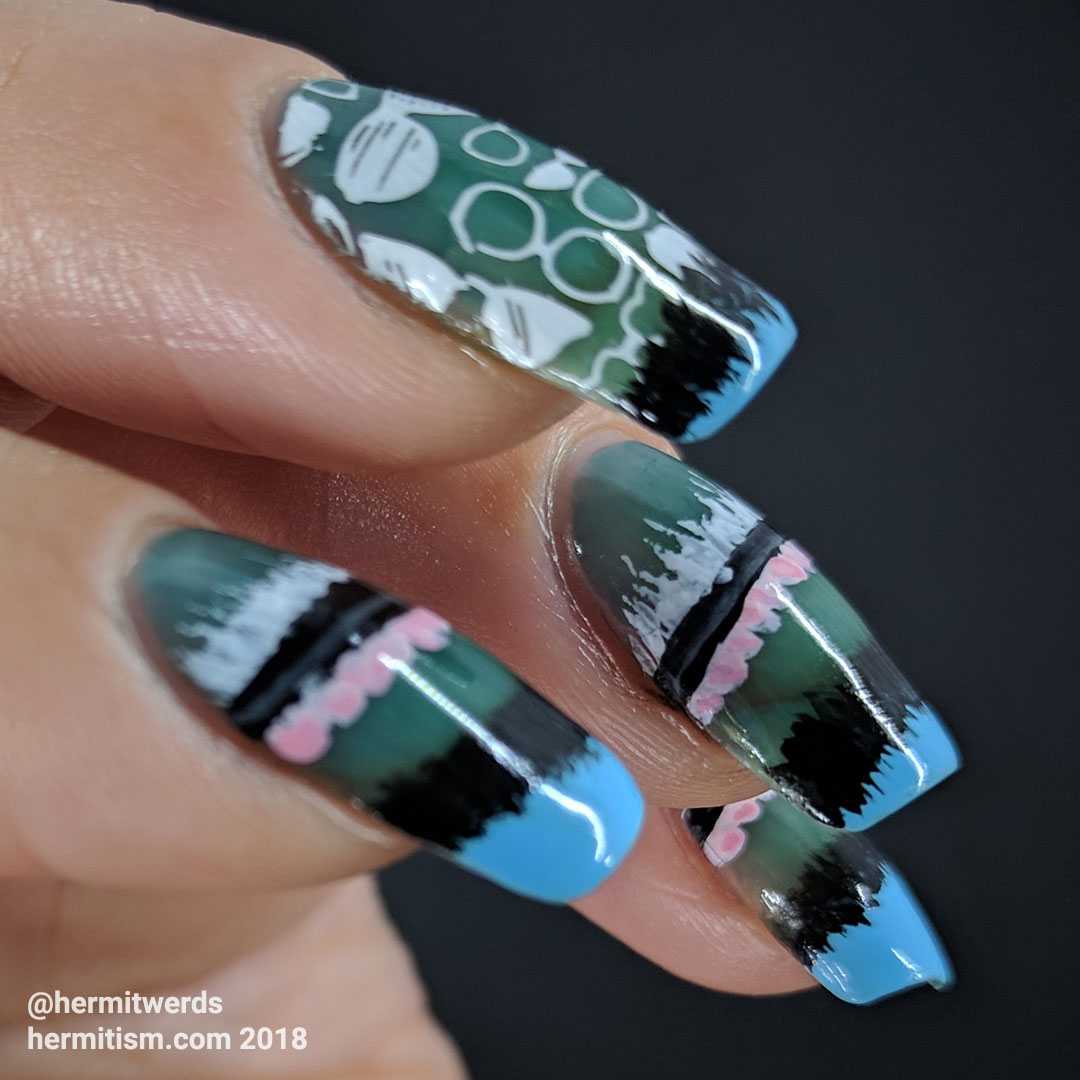 Check out all the gorgeous nail art from the collab below and explore the tag on Instagram to see the participant's individual posts.