It has been a distracting week and while I had lots of plans for cool nail art, painting didn't really happen. But at least I have this cool planet-themed nail art that let me continue my Witches of S series. I'd say this witch is the most powerful one yet, since solar systems are pretty darn big.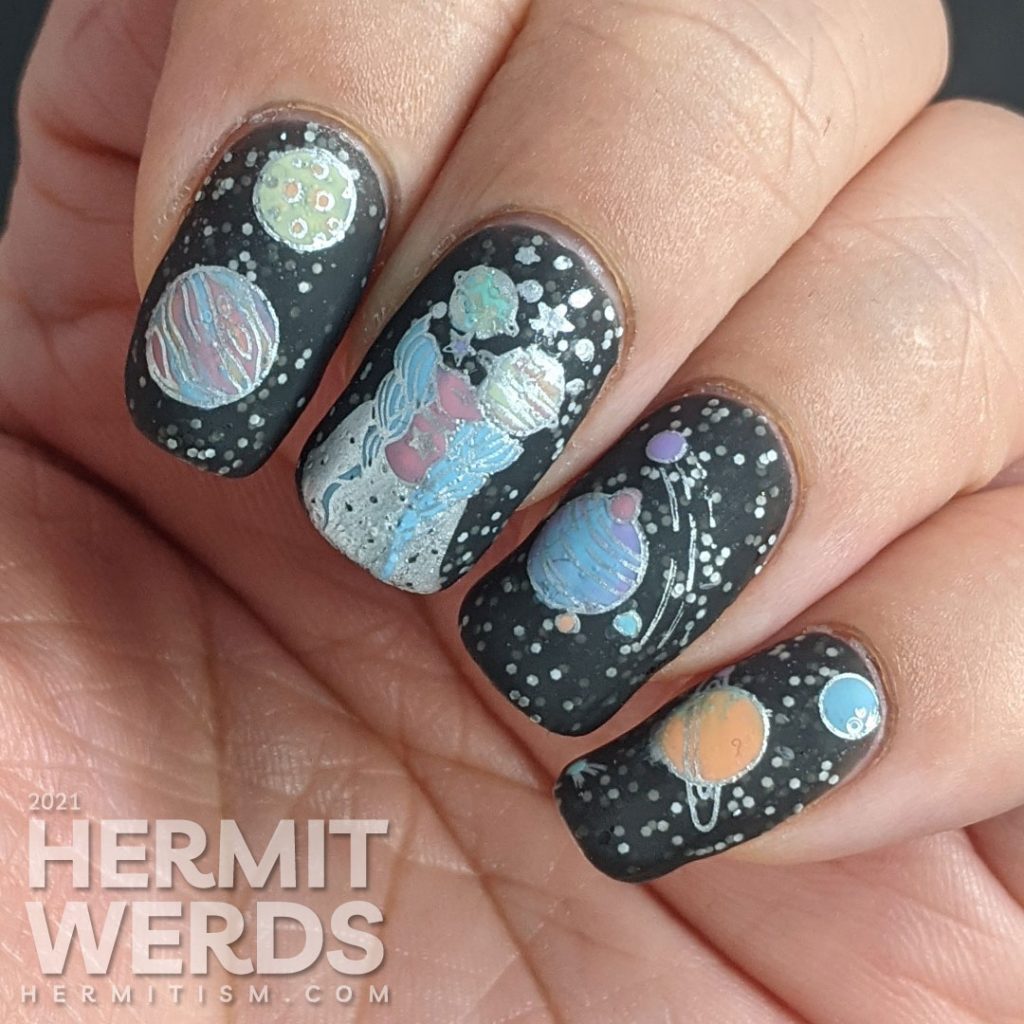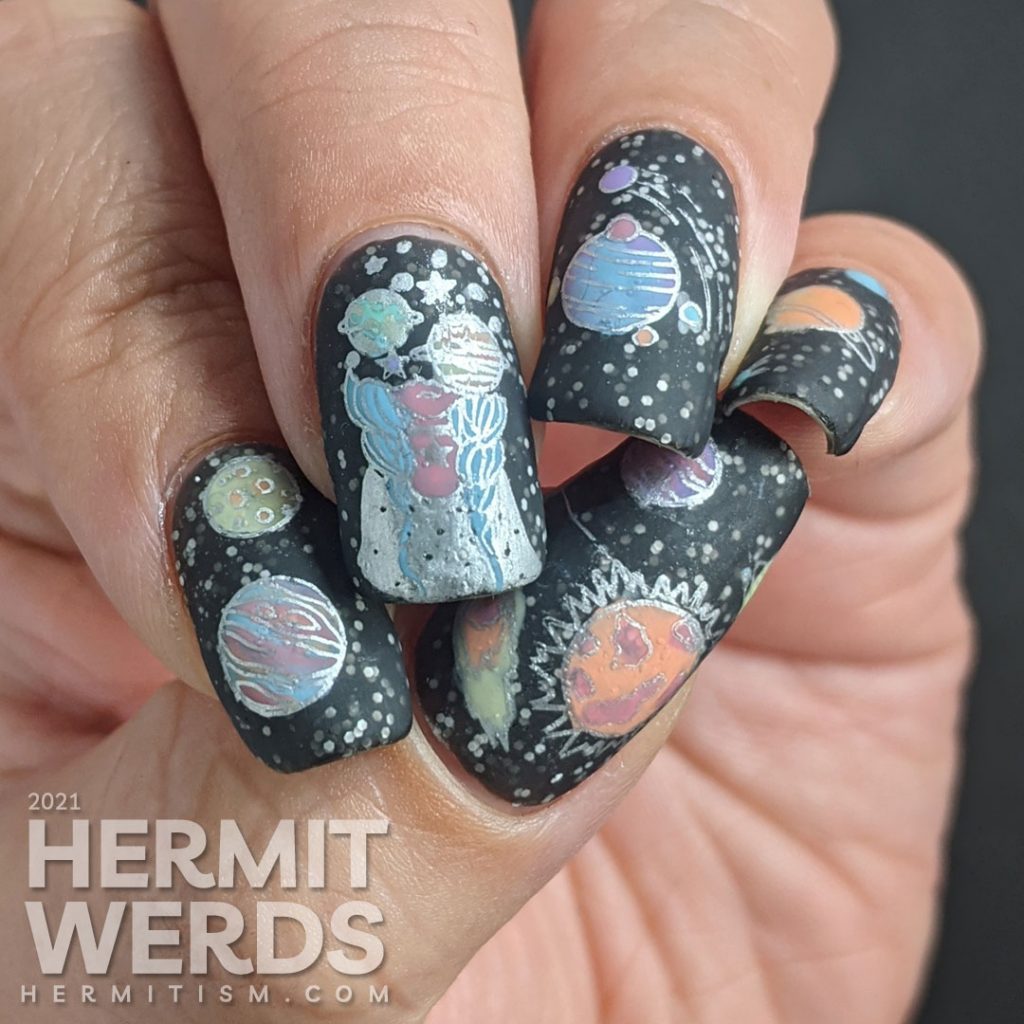 Nail art products used
Base Polish:

Familiar Polish's "Deadly Nightshade"

Stamping Polish:

Essie's "No Place Like Chrome"

Advanced Stamping Polishes:

Jenna Hipp's "I Surf With Boys", "Jenna and the Giant Peach", "Say Yellow to my Little Friend", and "We Are Mint to Be"; NYC's "Lincoln Square Lavender"; and Sinful Colors' "Tempest"

Stamping Plates:
Naturally I'm continuing on with my goal of using the Familiar Polish nail polishes I've purchased as quickly as possible. Hey, I can at least be responsible in one small, very small area of my nail art purchases. Oh, I've been so bad this month. So bad… But here I will be good. And "Deadly Nightshade" is the perfect polish for a field of stars with all the white hex glitters mixed in with the black jelly. Just gorgeous.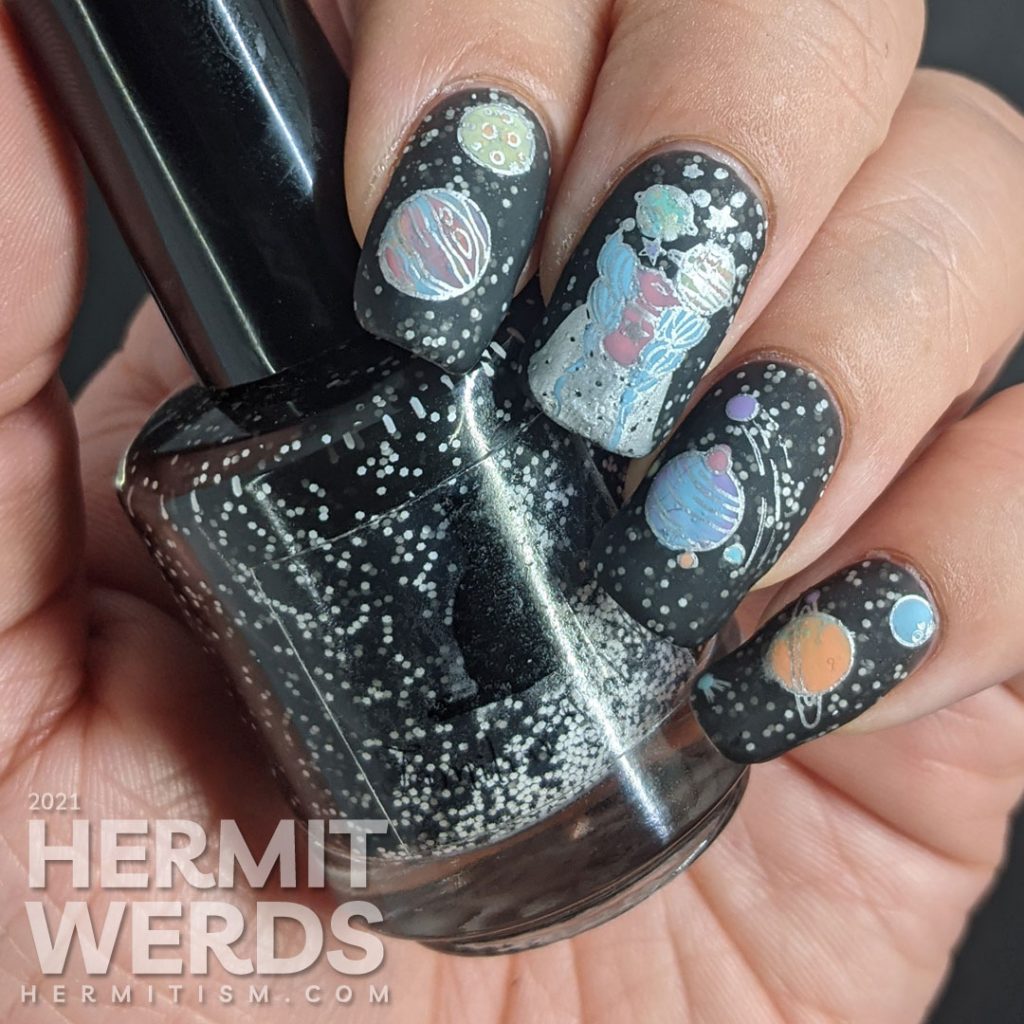 Not much else to say. I snagged a bunch of planets from BP-170 and filled them in randomly with a rainbow of pastel colors and then just stuck them all down. Didn't even have a plan on what would go where beyond my planetary witch going on my middle finger.
Witches of 'S' Past
Here's a gallery of every single Witches of 'S' mani I have painted to the current day, oldest to newest. This does not include every witch-y nail art that I've painted. For that check out the witch tag.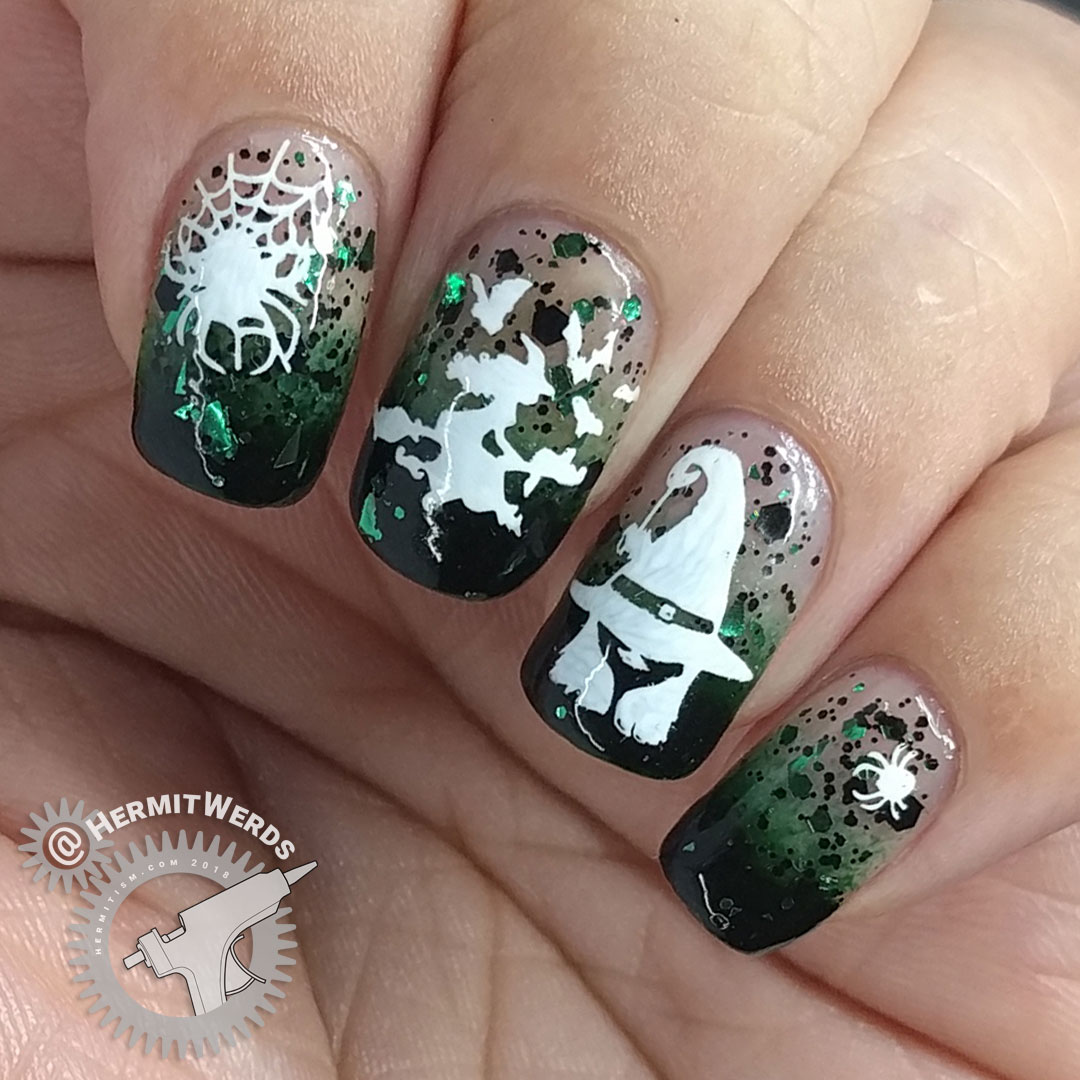 And now…back to the rest of the post…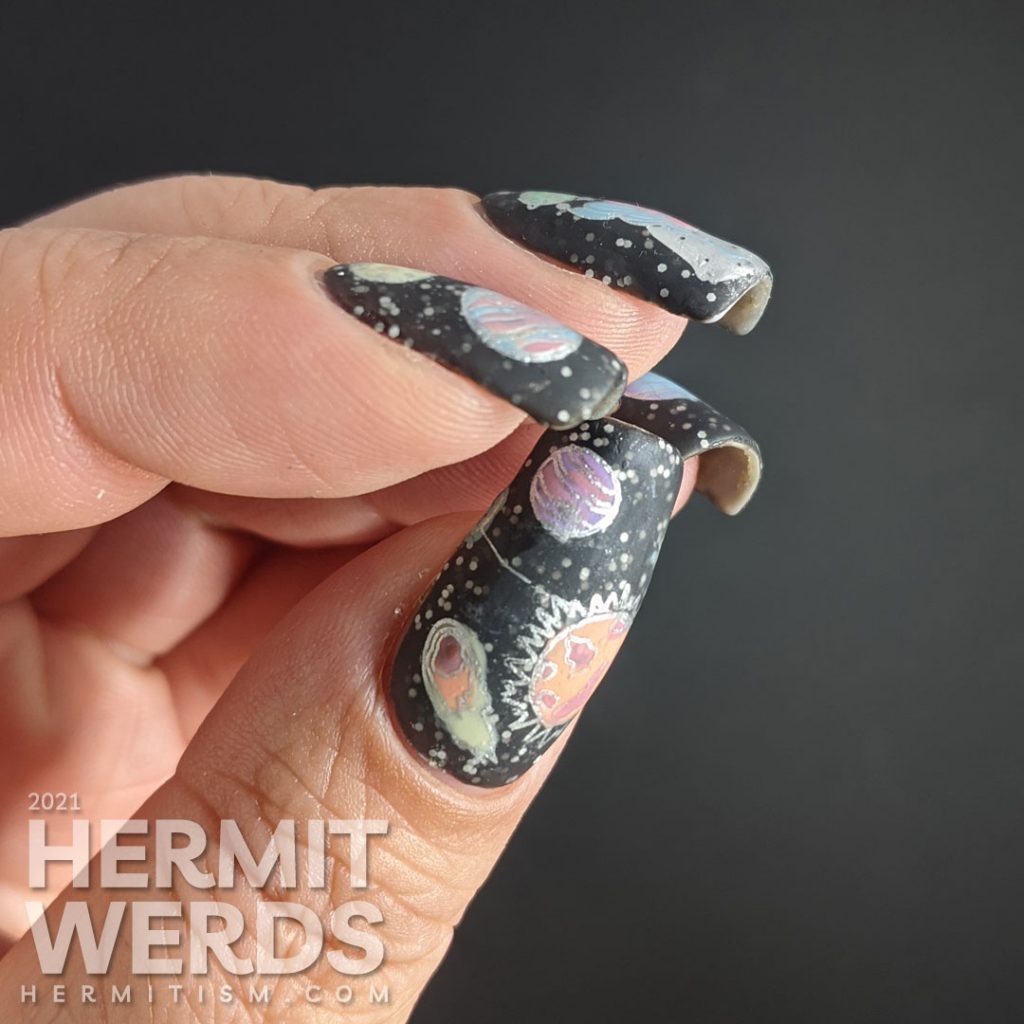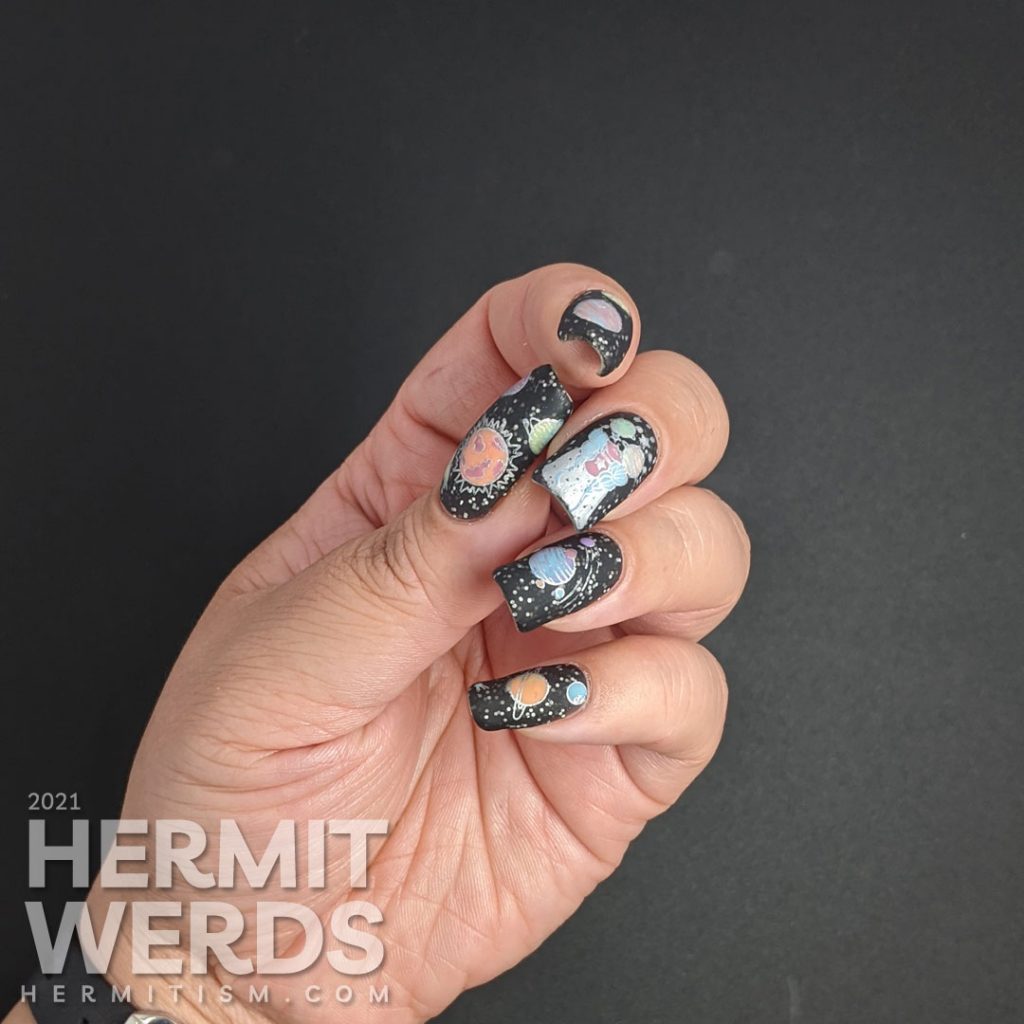 Until next time, friends! Keep it space-y! 😜