I love both of my stepkids but, since this is about nail art and my stepson is no longer into getting his nails did, I'm thankful that my stepdaughter still wants to play. And also that she mostly wants her nails to be sparkly purple with spooky things on top. So these nails are bigger versions of things she usually asks for.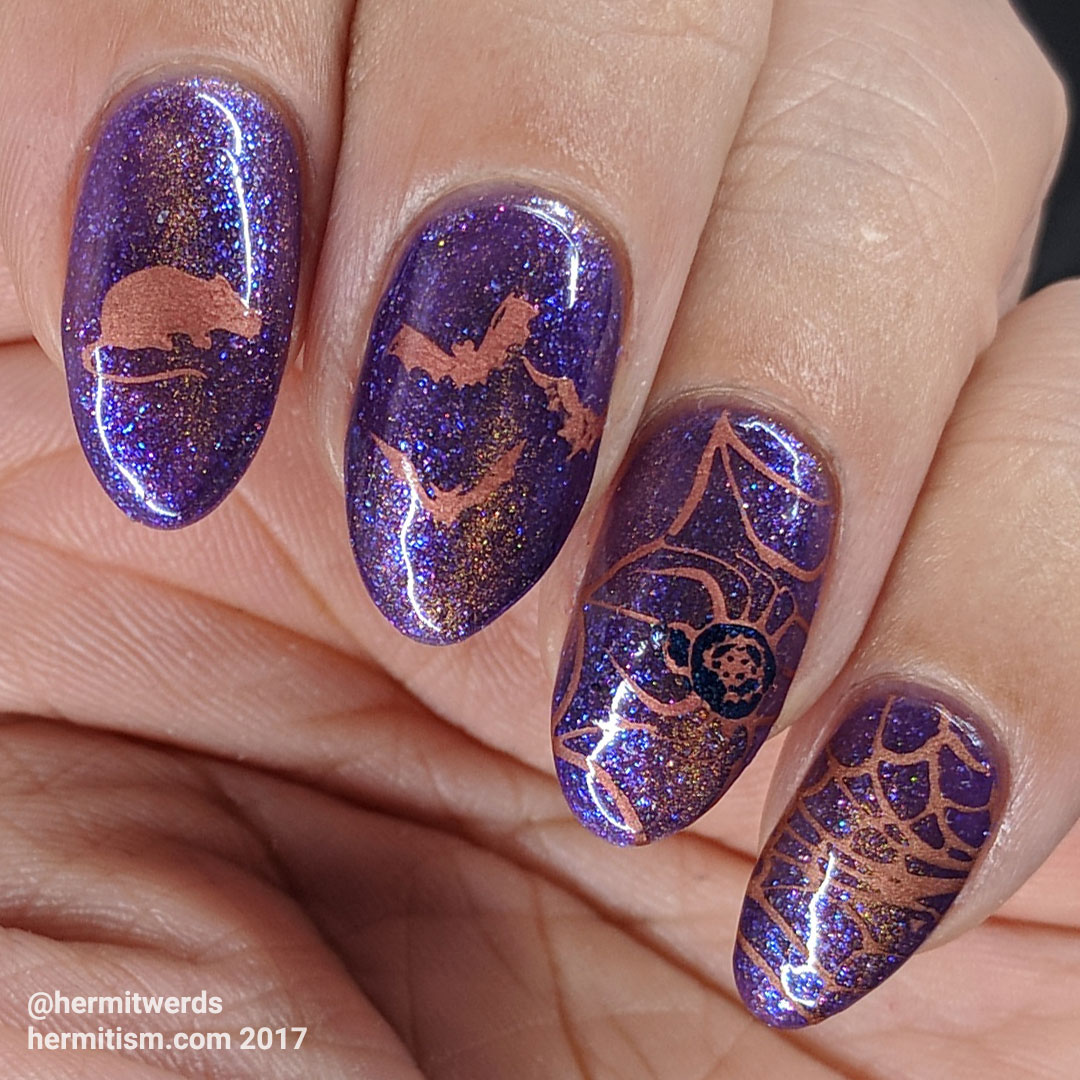 #Clairestelle8Challenge – Thankful
This was my first time using Born Pretty's "Chameleon Cat's Eye series #24". It's a gel polish that was made to be painted over a black base. I had no black base on. This lends it a lovely luminescent feel but does mean that you can see your visible nail line every now and then. I will have to use it with other colors underneath and see if it looks just as magical as it did this time.
And the other lovely thing about gel polish? I was able to paint a completely different design on it that I can post later on. Win! I definitely want more of these. 🙂