Yeah, I really didn't get in enough Halloween nail art this year. So I'm giving extra love to my stamping plates that mix it with Christmas. It always feels like a bonus to give a nod to Nightmare Before Christmas, no matter how abstract. The main feature of today's look is holly and cute little skulls. Not quite as cool as the wreath Jack Skellington hung up that grew tentacles to attack people with, but probably safer. And I got to stick a pun in the blob's title. Hah!
Meanwhile, the bad news is that I've still got a lot of nail art to post from previous months. The good news, however, is that I'm almost back on track with the Christmas nail art I wanted to post. Don't be surprised if I post again today. 😅
Nail art products used
Base Polishes:

Stamping Polishes:

Advanced Stamping Polishes:

Stamping Plates:
Items in italics are debuting on the blog for the first time.
I feel like the entire color palette for this design is about one step away from being where I wanted. Oh, well. I don't have time to re-do so it will have to stand the way it is. Perhaps next year I'll try to tackle this one again. The holly with skull berries is a really cool design and I feel lucky that the holly wreath from a completely different brand matches it so well.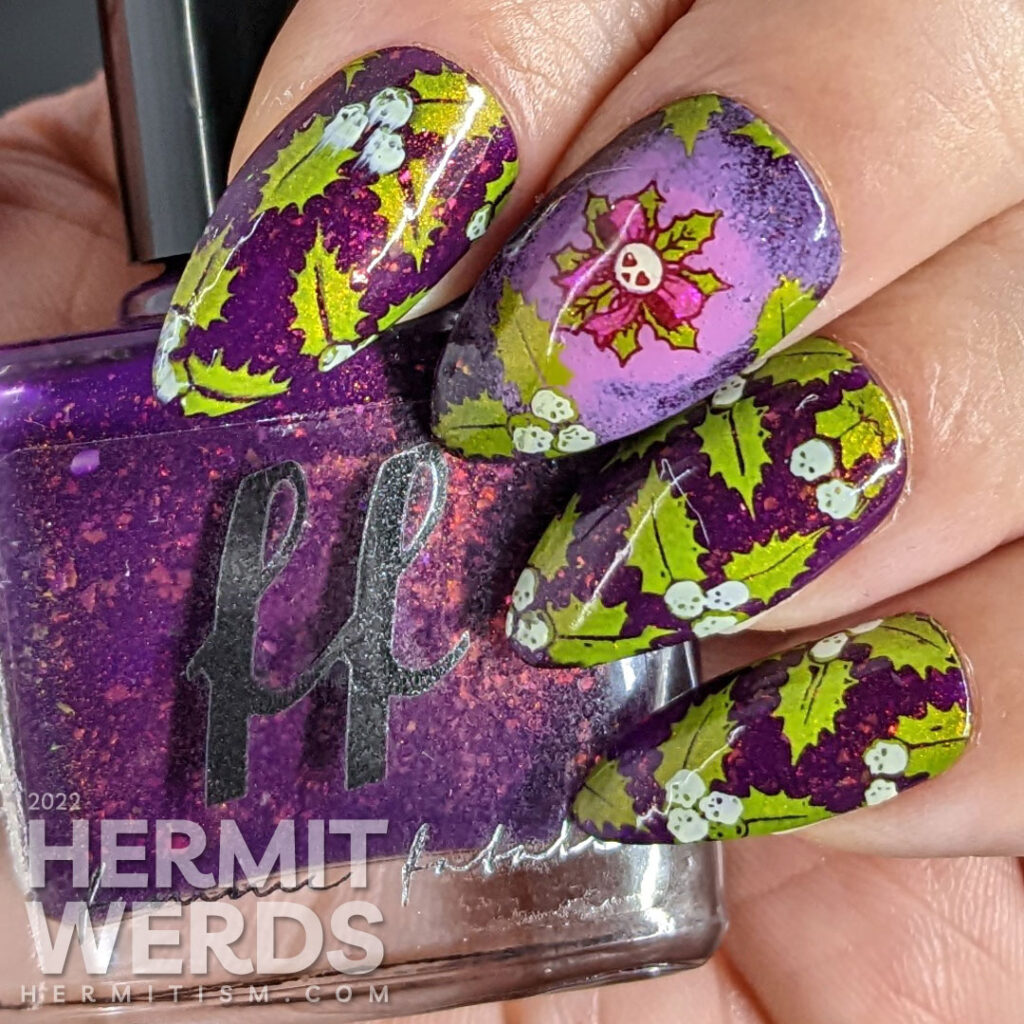 Final deadly holly nail art photos
Until next time, friends! 🙋‍♀️