It's finally happened: I'm going to (try) to paint a full zodiac collection this year. And I'm not alone because @nailsoflizmo started a new monthly challenge for it. Here's hoping for enough peace and quiet that I can keep up with All The Things this year. I definitely better not be moving again! So here we go with our first zodiac nail art: Aquarius…
(Also, I have heard of ellipsis being referred to as drama dots and I'm here for it.)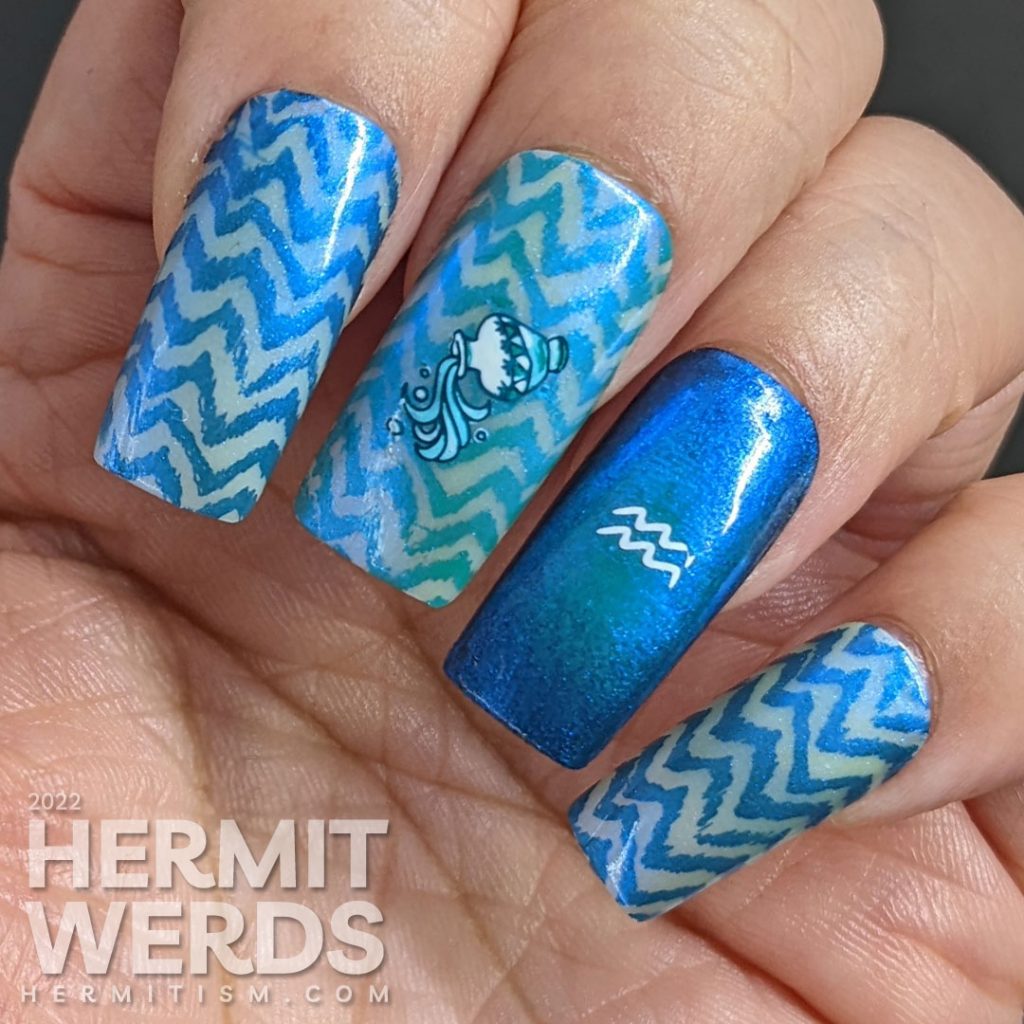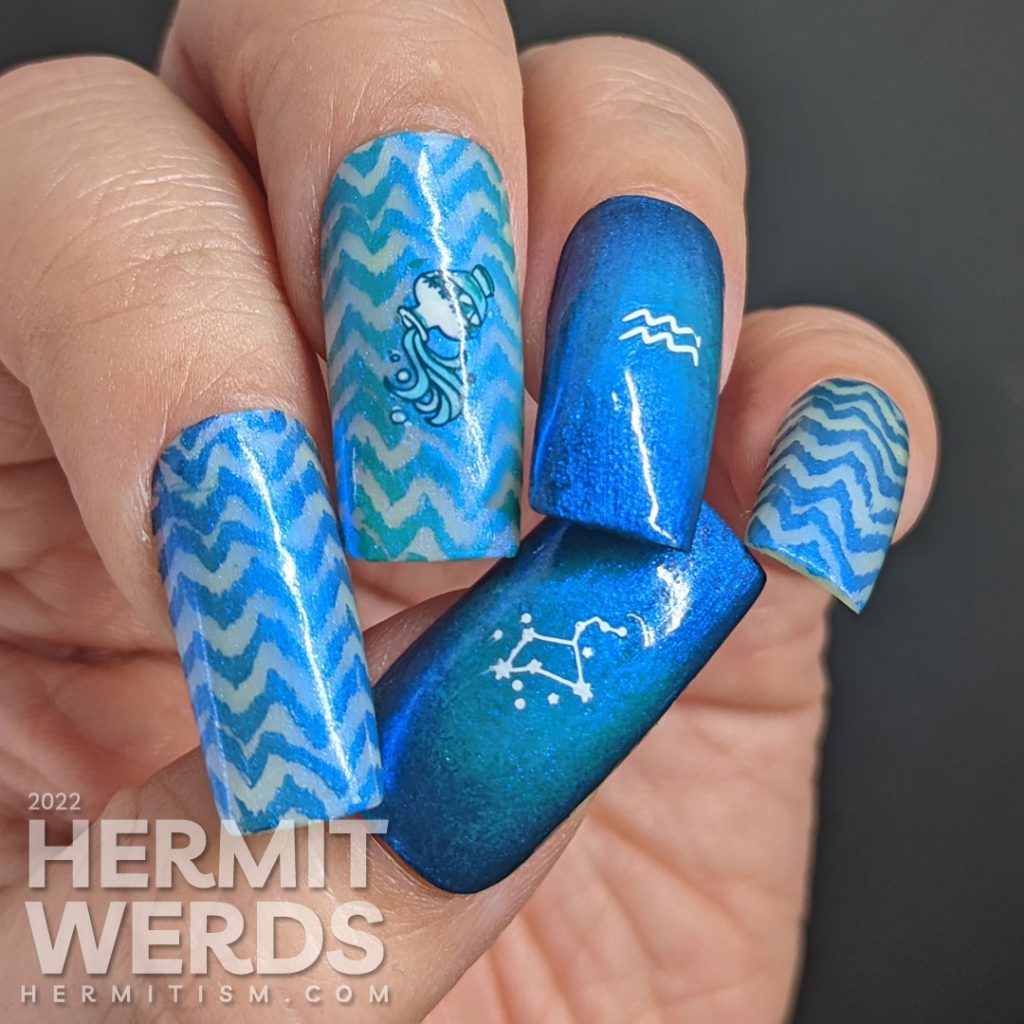 Nail art products used
Base Polishes:

Stamping Polishes:

Advanced Stamping Polishes:

Stamping Plates:
I had a lot of fun just wading through a bunch of my unused nail art thingies this time. Since blue seems to be a favorite color for Aquarius nail art, I started with a couple of un-used blue polishes that were just sitting around. Then I just picked stuff from an unused zodiac stamping plate. I think I have one left (unused) because in this one area I've been good and passed on several cool ones since I'm only going to do zodiac stuff every now and then. Finally, I went with a super textured chevron because it felt like a fun nod to the Aquarius symbol.
And I did it all on falsies because I didn't even want to contemplate any staining from blue polishes right now. 😂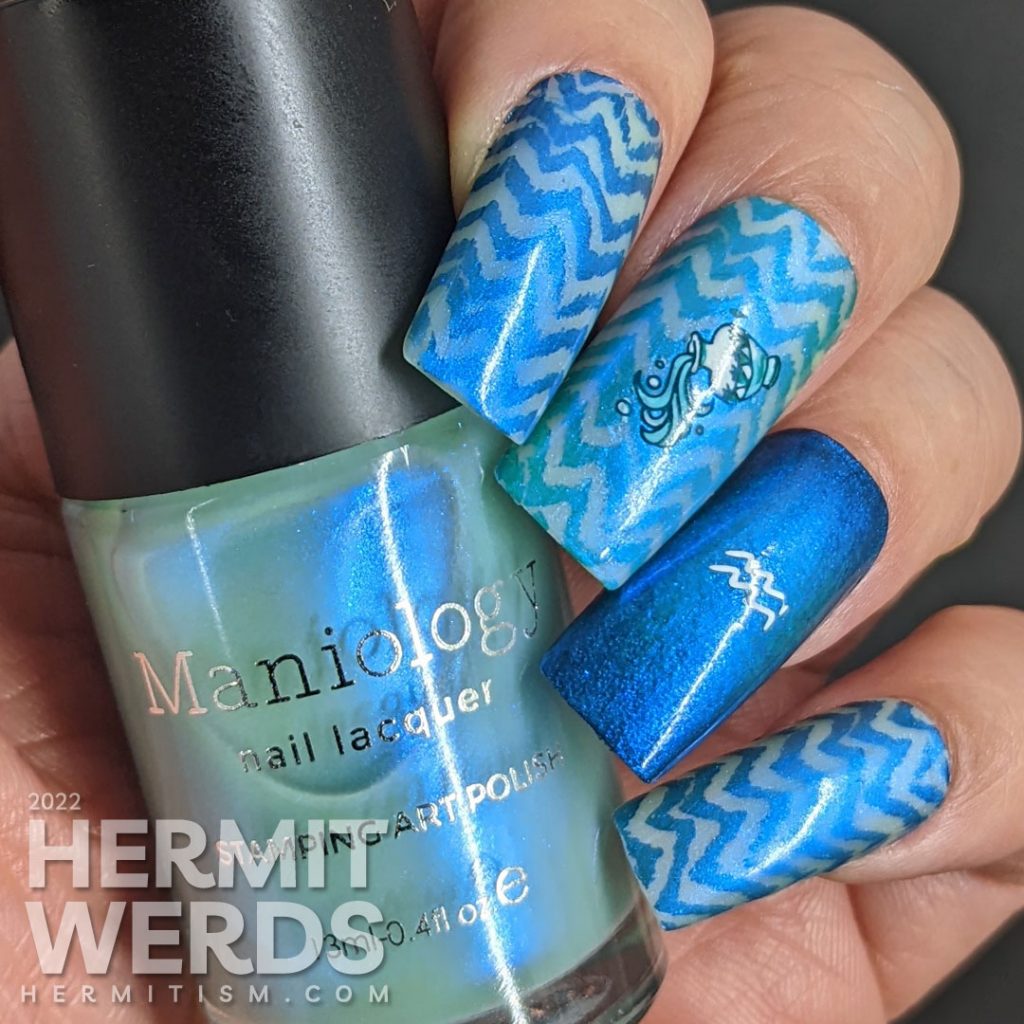 #LizmosZodiacCollab – Aquarius
Check out the group tag to see people's nail art as they post. Meanwhile, here is the collage and, of course, the next prompt will be Pisces.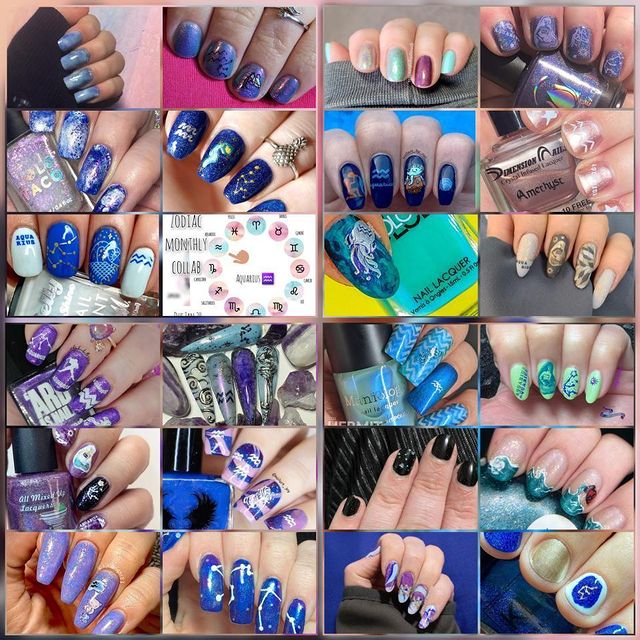 Final photos
I'm experimenting a little with a falsies-only backgrounds. I think this silver glittery thing is fun but a little overwhelming for the nail art. The experiments will continue until we are happy or get tired! 💪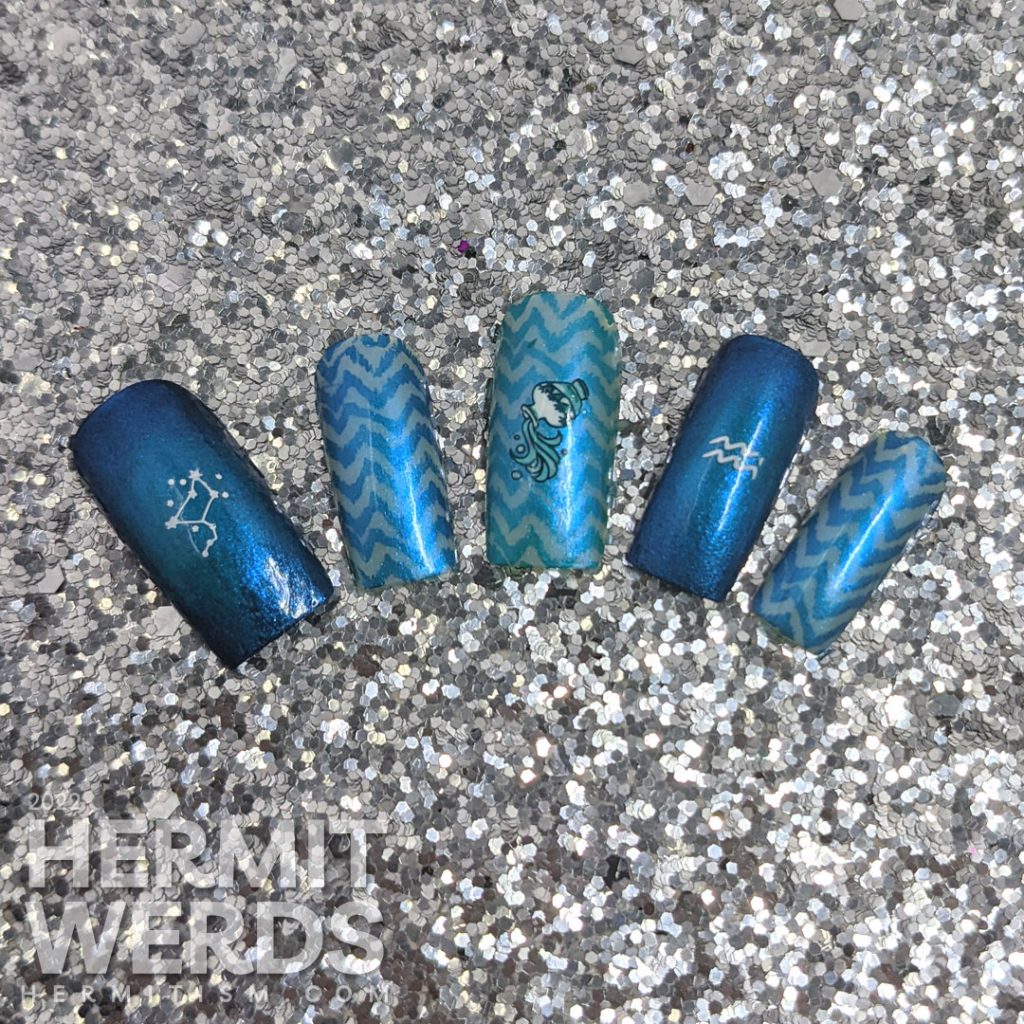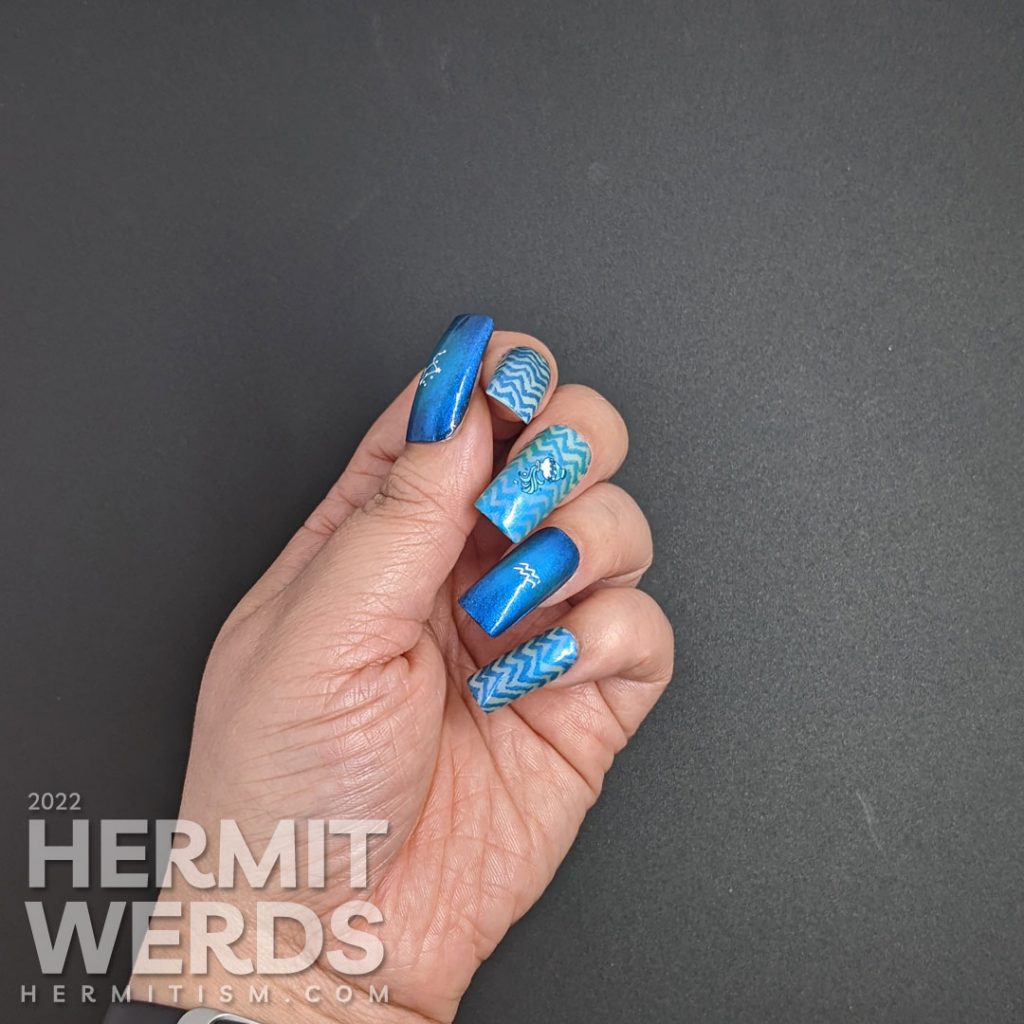 Until next time, friends. 🙋‍♀️
---
Here's the complete set of the (western) zodiac. Click the photos for more information on the design.