Sometimes I think about all the times I count a stamping plate as "used", when I didn't use my favorite image on it. The one that made me hit "add to cart". It definitely makes my stamping plate usage spreadsheet look worse. LOL But with today's foxy look, I'm hitting that goal with a rather art nouveau fox stamping plate by Messy Mansion, MM34. I also got to finally see this over two-year old thermal on my nails. As you can see, she still works. Lovely.
Nail art products used
Base Polishes:

Jior Couture's "Something, Something, Trident"
I don't know if it was just the room I was in, but this polish was supposed to be a thermal and a magnetic and I couldn't get the magnetic effect to really work. However, I painted these falsies over a year ago and I think I'm better with magnetic polishes now…and that was confirmed when I somehow lost the pinkie nail and had to repaint it. Yay!

Stamping Polishes:

Maniology's "Spiced Orange" and Sinful Colors' "Moss Have"

Stamping Plates:

Hit the Bottle "Embrace the Darkside-02" (background flourish), Messy Mansion "MM34" (fox pattern, art nouveau fox and raven), and "MouTeen-039" (fox paw prints)
When re-stamping my double stamped foxes, I used tape to carefully remove the parts of the image that wasn't the fox I wanted and then decal-ed it and double stamped it on top. I double stamped the fox paw prints with two layers of orange and I wonder if it wouldn't look better if I'd used "Moss Have" instead…😅
I really love how the flourish fit the claw-like tip of these falsies and orientated all of the flourish stamps to have about the same distance from the tip.
Items in italics are debuting on the blog for the first time.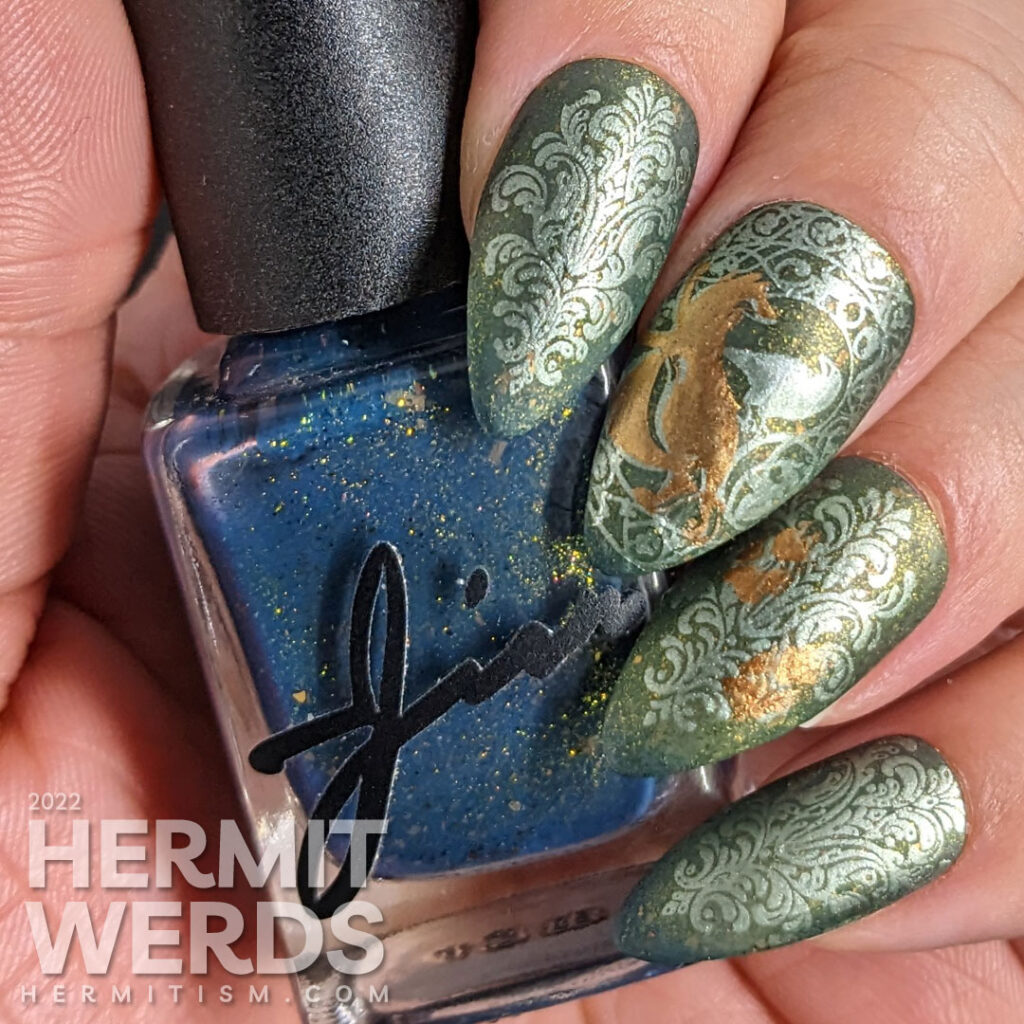 #SaucyManiSquad – What the Fox?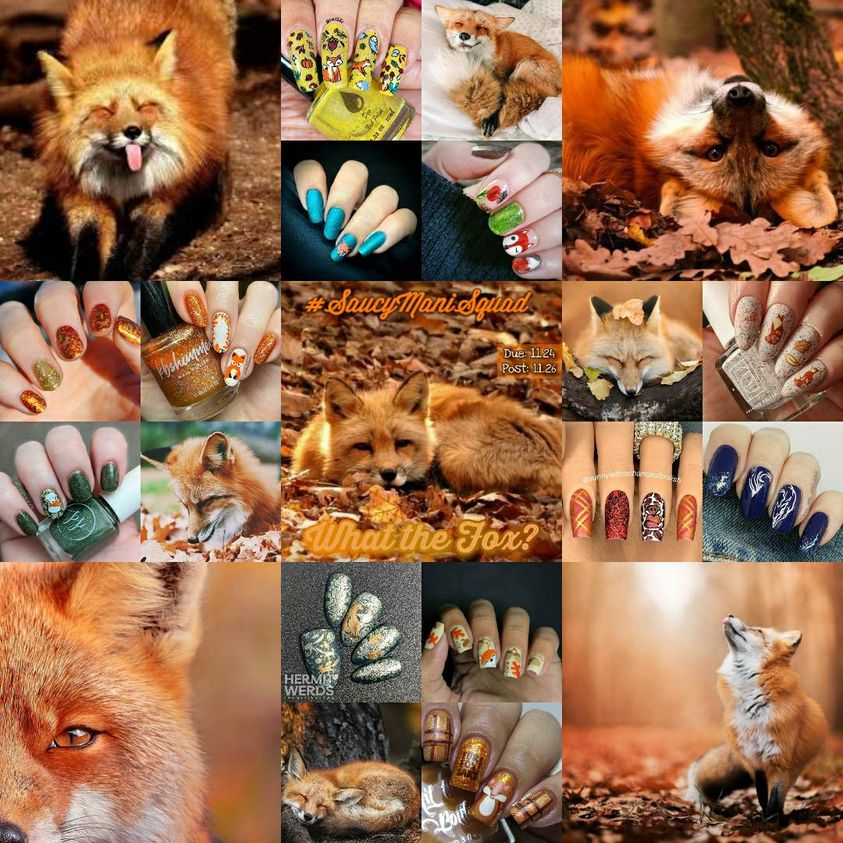 Final fox nail art photos
Until next time, friends! 🙋‍♀️