I had a lot of different ideas of what I could with an alphabet prompt, but what ended up happening was the nail art I could get done as quickly as possible. So my result is very simple and mostly relies on a lovely flakie topper to make it look fancy. This is about as close to a back to school nail art I have done, although I do have several very cute stamping images of buses that I wouldn't mind using someday…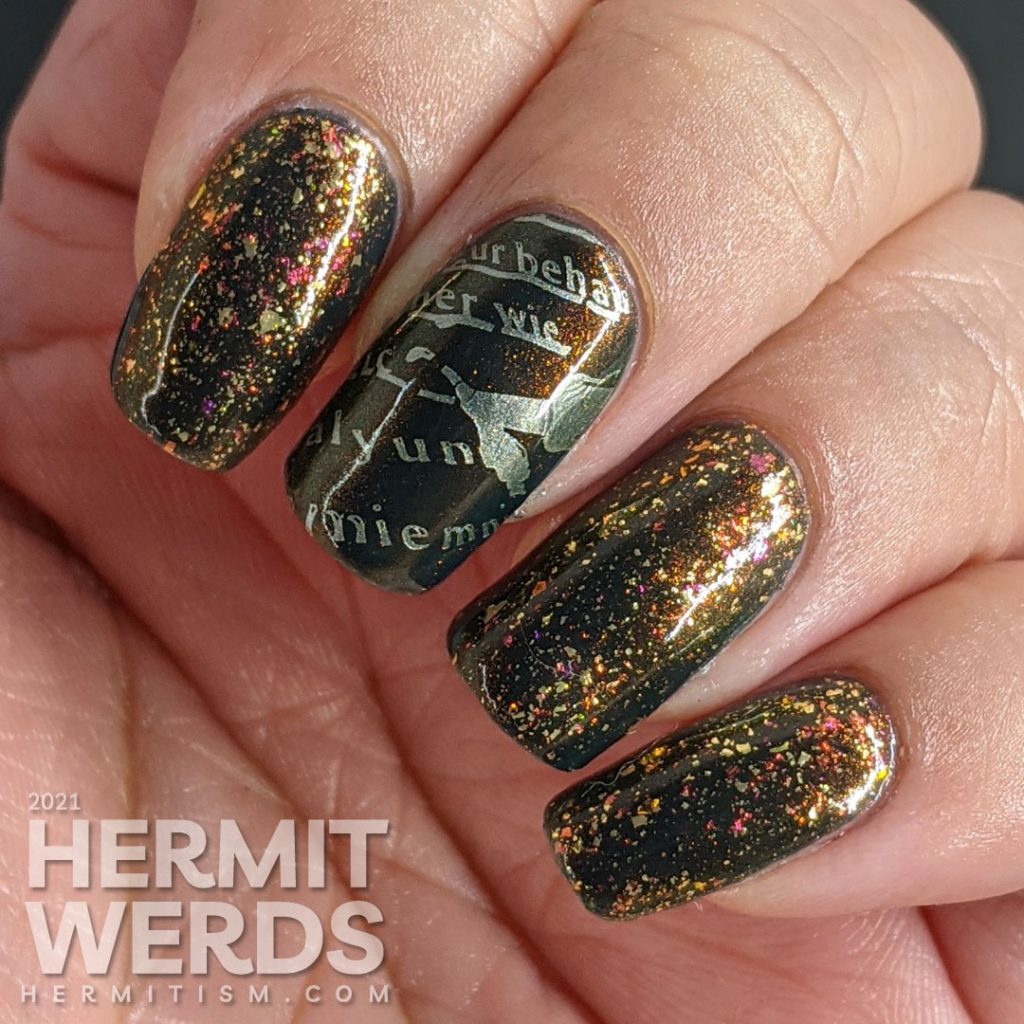 AZ Nail Art Challenge – 'A' is for Alphabet
The @AZnailartchallenge has started again and I was determined to make the collage since I (foolishly) really want to be able to finish all the prompts for once. I'm sure life will kick my feet out from under me at some point, but I'm going to try! Turnout was a little smaller for this prompt and the range of designs goes from very simple (like mine) to some seriously cool designs.
Next prompt is 'B' is for Butterfly, so the hard part is going to be picking what to do.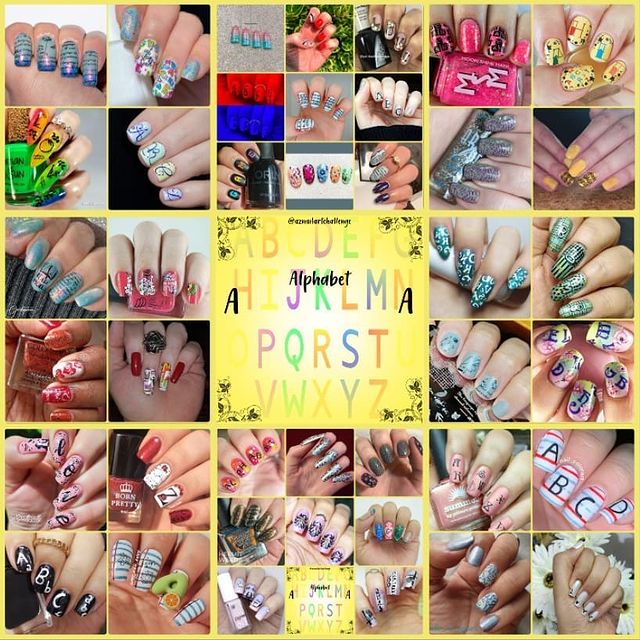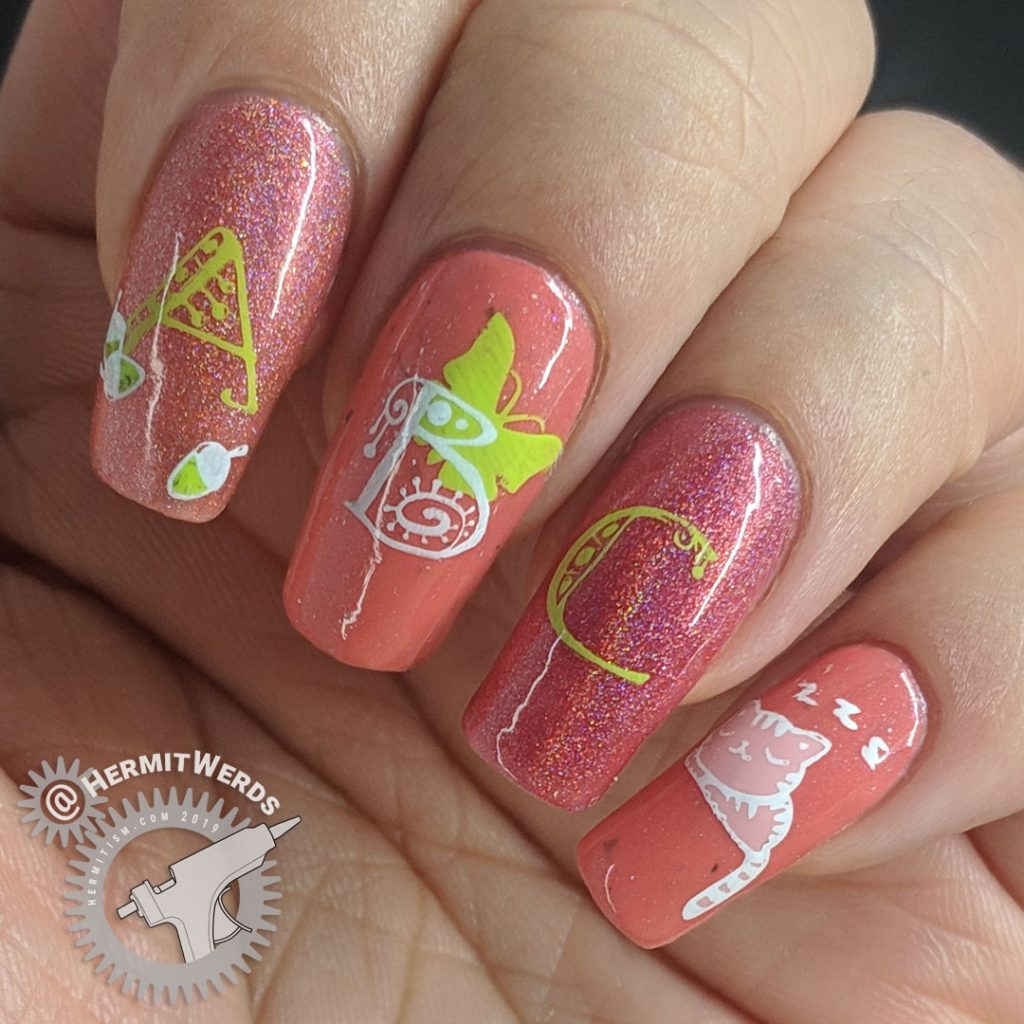 A, B, C…Zzzz
I painted some more ABC-focused alphabet nail art the last time the AZ challenge used an alphabet prompt. I even went with 'a' for acorn and 'b' for…hah!…butterfly. Naturally the next thing was a cat followed with some Zzzzs because kitty was sleeping. 😁
So maybe it's for the best that I went in a completely different direction this time. These two look nothing alike!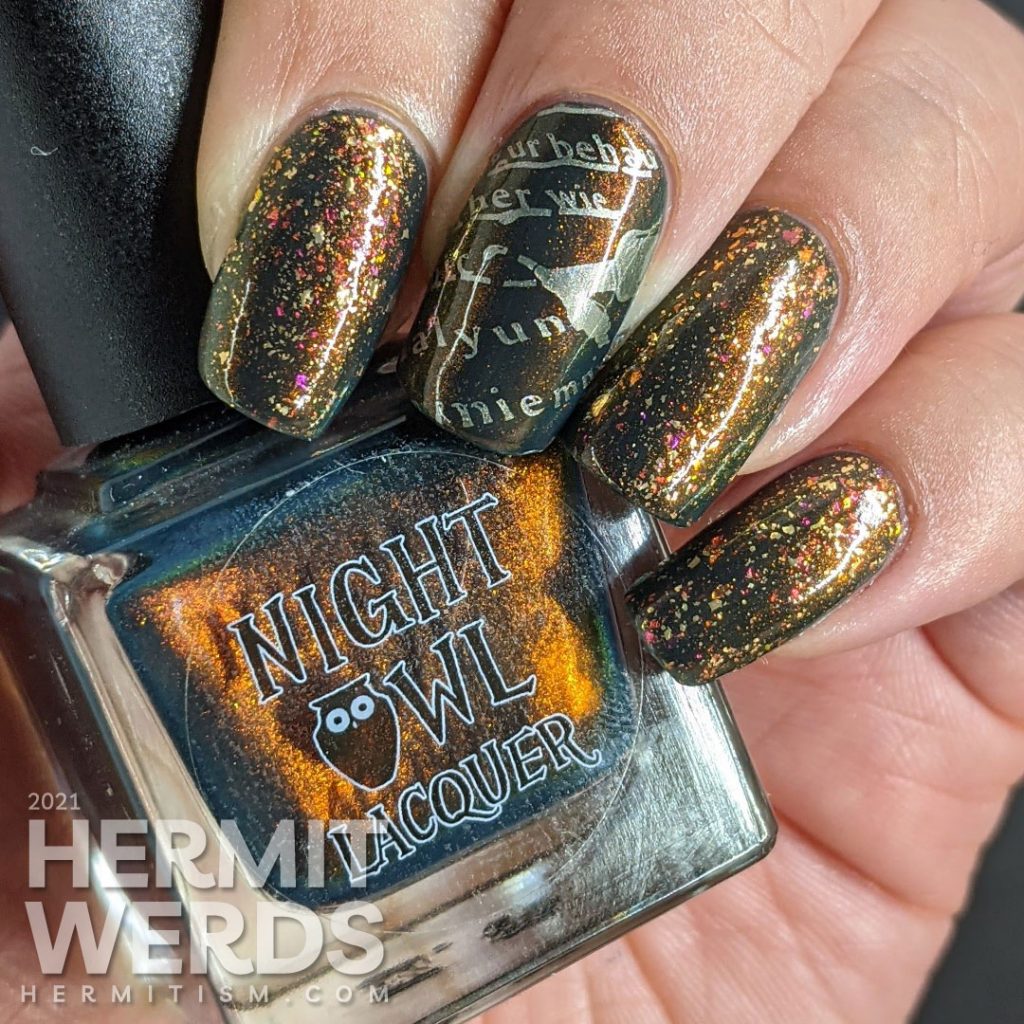 Nail art products used
Base Polishes:

Night Owl Lacquer's "Magic Hour" and Polished for Days' "Enchanted"

Stamping Polishes:

Maniology's "Chamomile" and UberChic's "Essential White"

Stamping Plates:
I kept thinking I'd use Night Owl Lacquer's "Magic Hour" for a fall or winter nail art, but somehow it kept not happening and I just felt like trying it with the flakie topper today. I love the smokey blue base with the multichrome, although its true shifty nature as hard to capture. I had to go a little out of focus with my photo to really showcase the true shiftiness I see irl…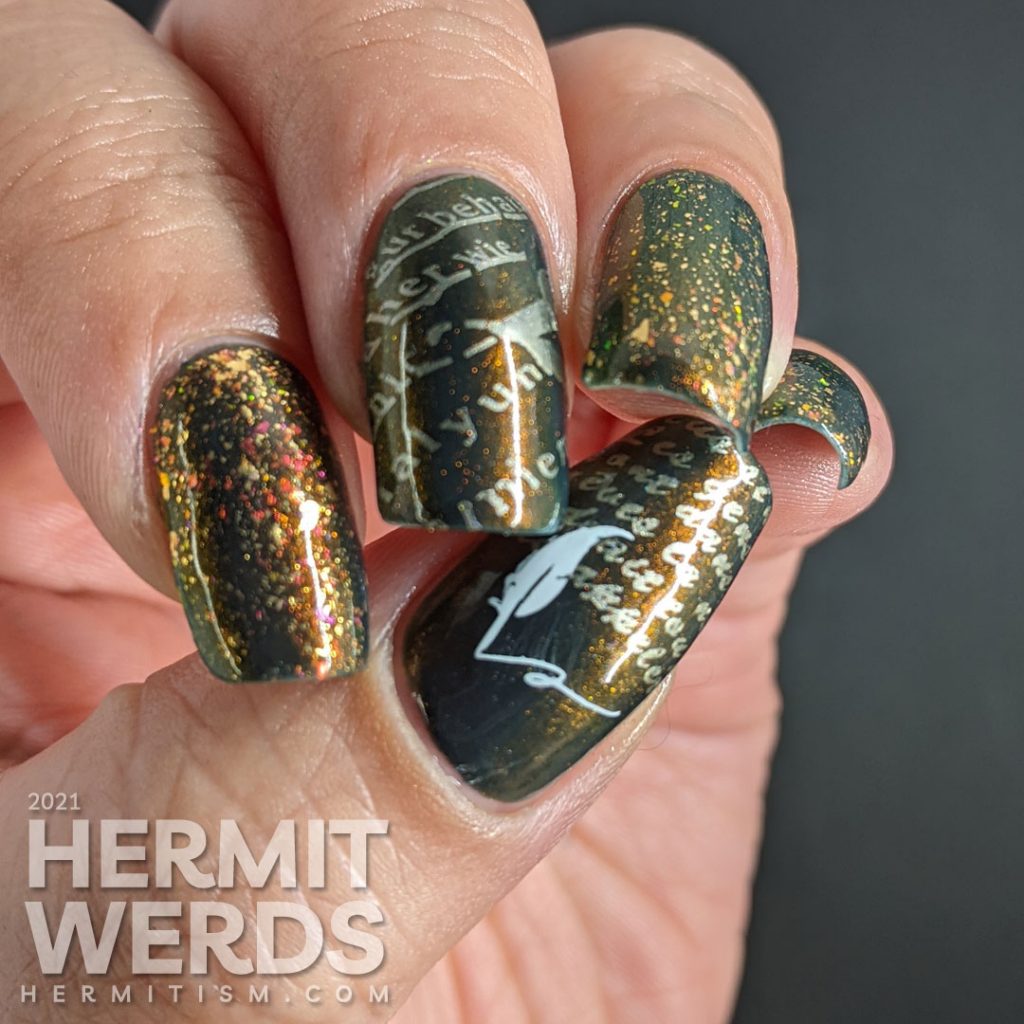 Lovely. In some ways I actually prefer the farther away view. It all flows together more harmoniously for me.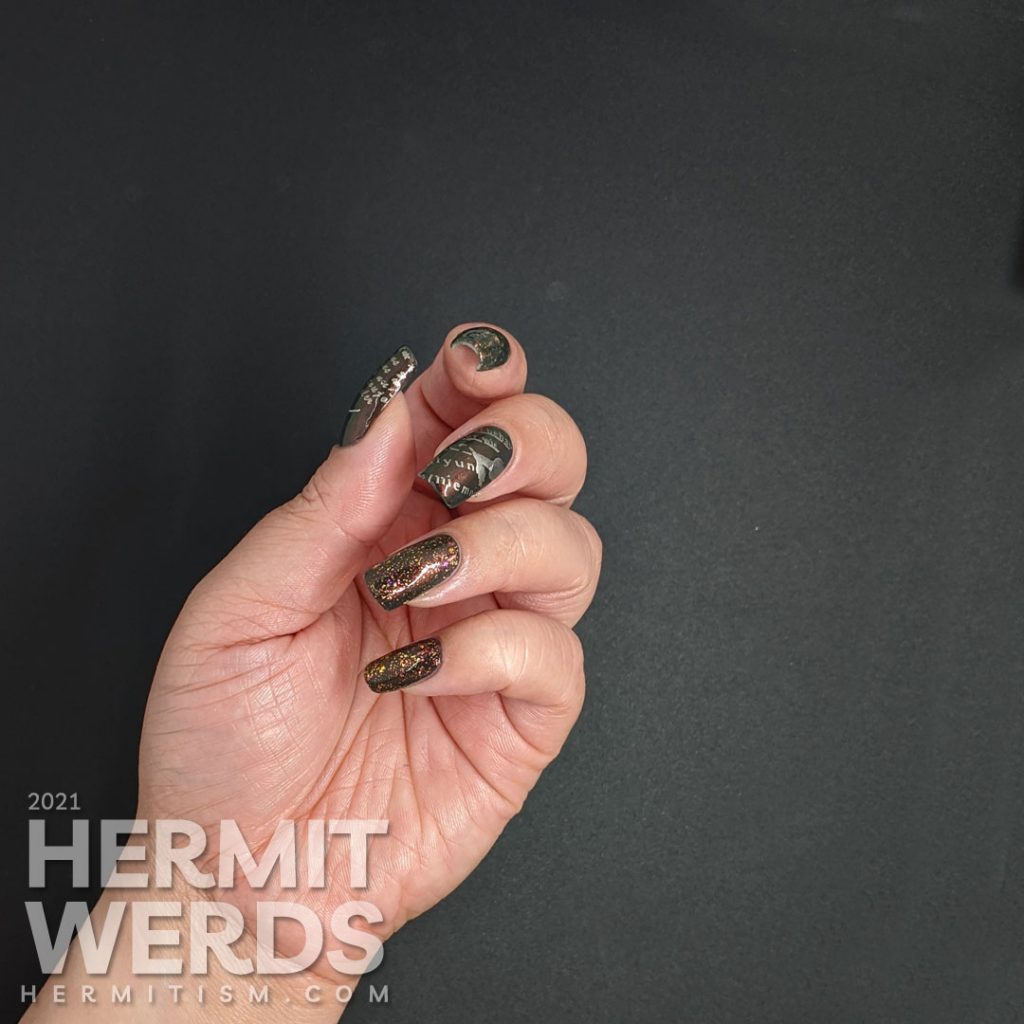 Well, until…probably later today, friends. I've got a little catching up to do! 🤣