A few years ago, I made the mistake of working for a craft supply store. It was full of things that I wanted to buy and I wasn't making enough money to buy anything. Indeed I was slowly getting into more debt. Fortunately, I managed to get a job that was pseudo in my field of study at uni and I went back later on and I bought some of those supplies. One of the things I bought was an excessive number of clearance-ed scrap booking sets of glitter/flocking/sequins/mica flakes. I had just started to get into nail art and I thought they would make great little toys.
And I used none of them for three years. Until now! Because #GlamNailsChallenge's prompt was Owl and I wanted to make my nails like cute owl pajamas. I thought flocking would add to the cuteness factor. Since this was my first time flocking I decided to keep it small and simple and just flocked the freehand owl on my middle finger. Even that caused problems because the flocking made the owl's eyes recede in an un-cute manner. I tried finding a rhinestone that would look right, but I finally had to settle for my favorite shimmery yellow nail polish, Covergirl's "Sulfur Blaze". I think it worked out well, but longevity-wise, well, I'm washing my hair tomorrow so that little owl is D. E. A. D. 😨
Sorry little guy. Maaaybe if I used a gel polish to secure the flocking instead of clear polish. But I'm cooking anyway and that just feels unsanitary. And it's white so the unsanitariness will be all too evident and my slight germaphobism does not need the help. No thank you!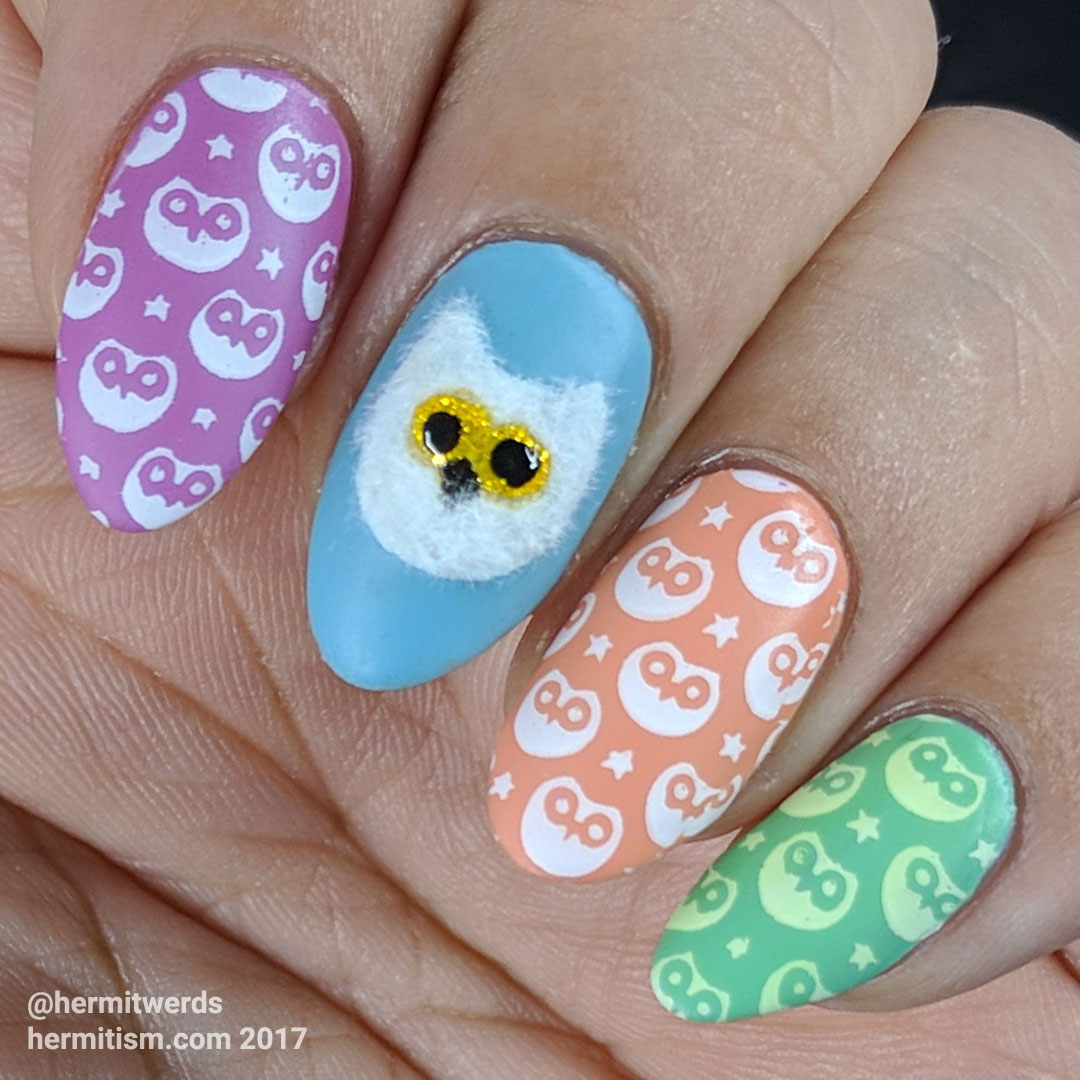 Just so you can see the difference, here is a photo with his poor eyes in a flat creme color. It kinda makes him look more like a husky. LOL: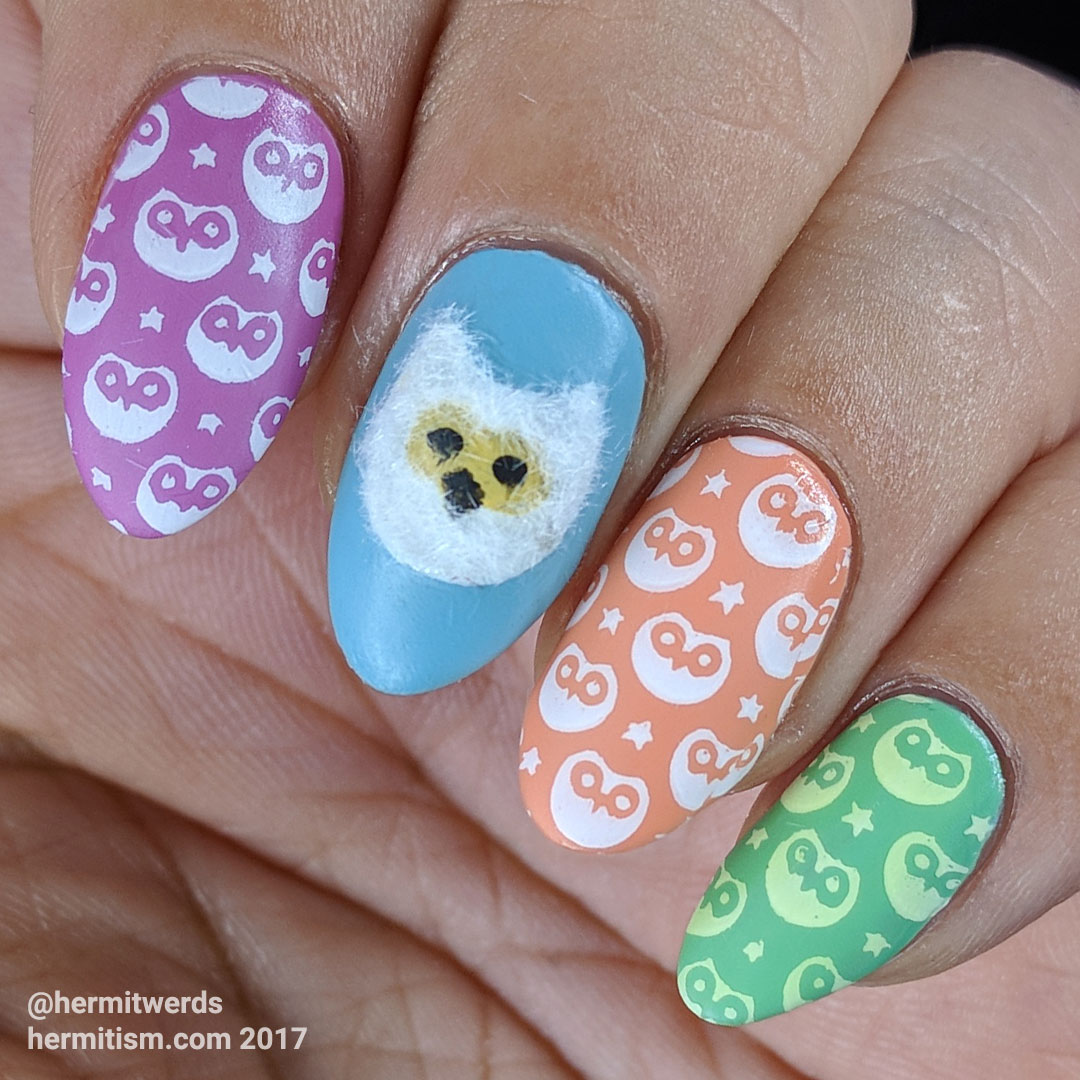 And since these cute little owls definitely form a pattern, I think it's fair to say this falls under #NailChallenge_Collaborative's Animal Print theme of the month. Huzzah!