Luckily or not, I stopped posting last year before I stopped painting. So let's start with a little catch-up with a super purple and lacy mani I painted for @AZNailArtChallenge's 'G' is for Gothic prompt. I wanted purple because black just felt too typical and Maniology keeps going with dark purples in its Mani x Me boxes. I had some unused that needed to be used…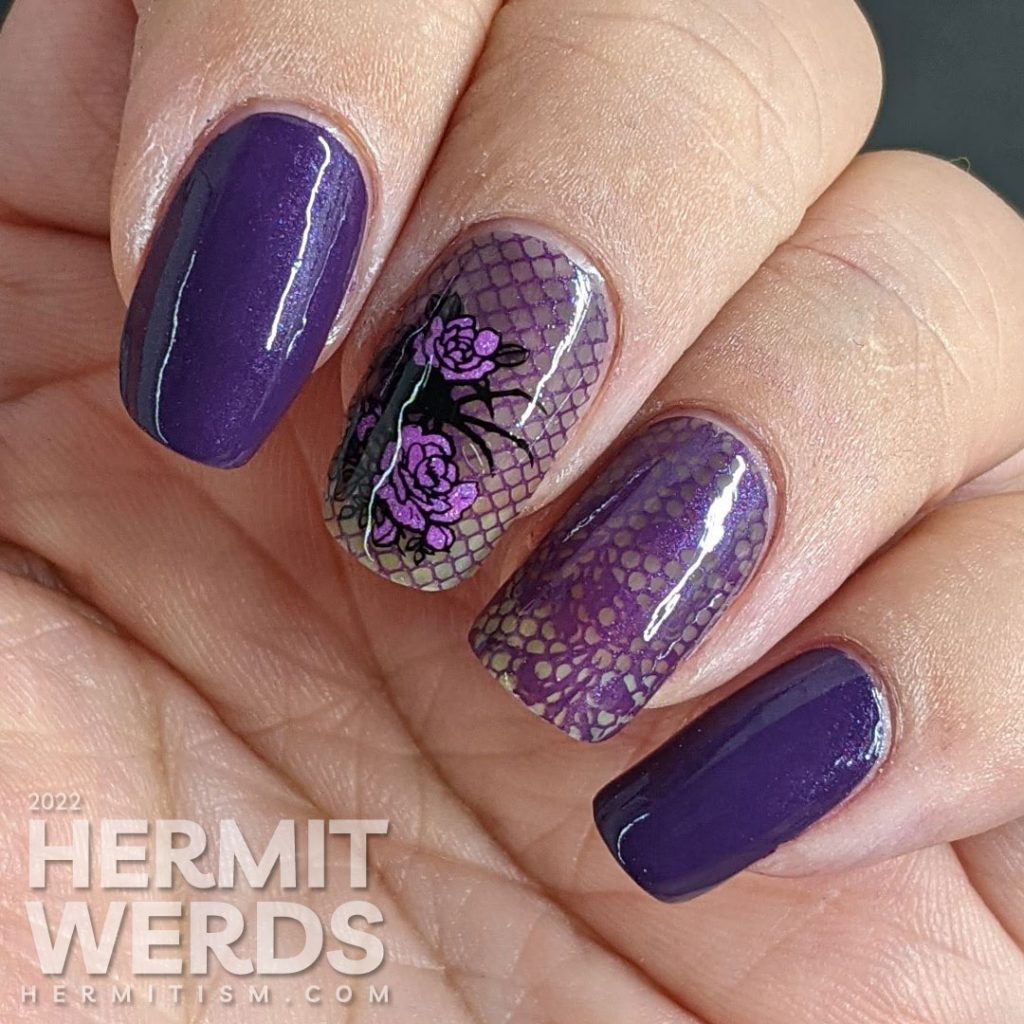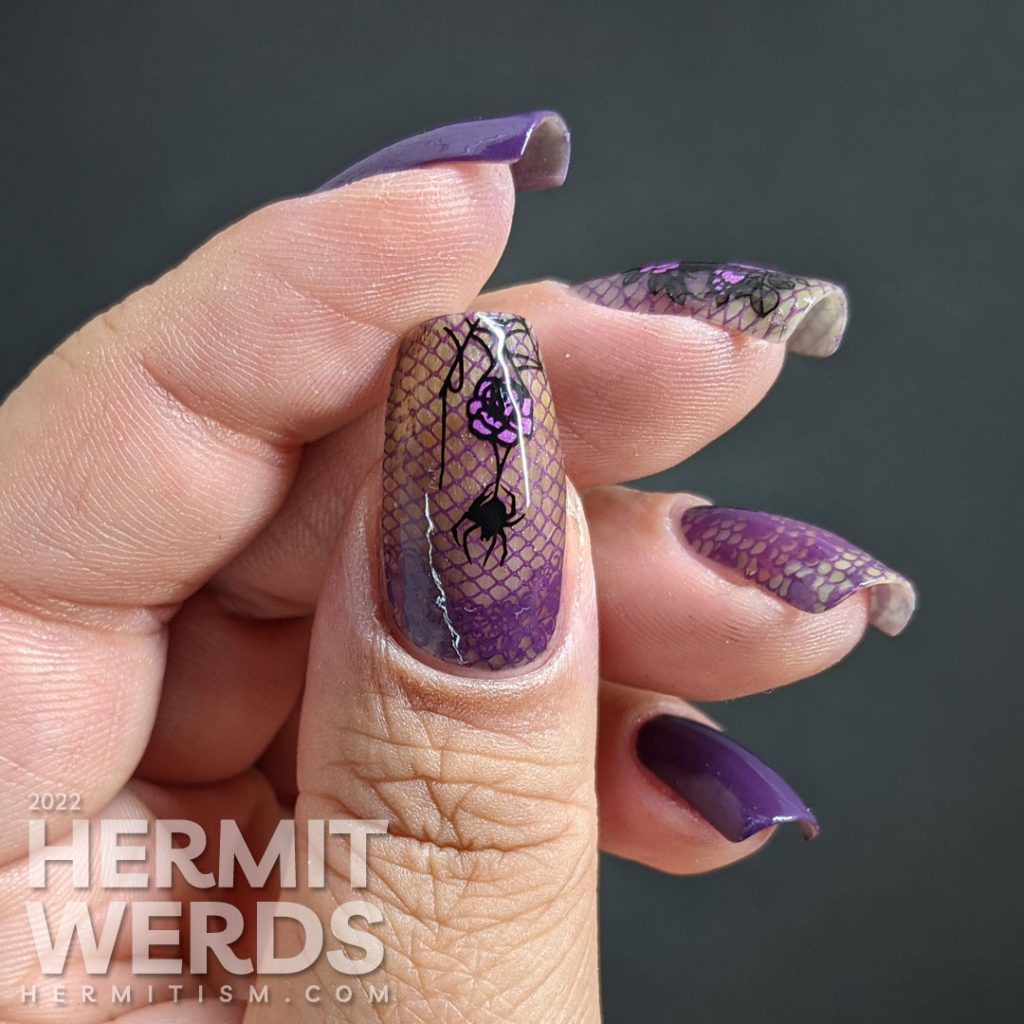 Nail art products used
Base Polishes:

Stamping Polishes:

Advanced Stamping Polishes:

Stamping Plates:
I love lots about this mani. I love that it's gothic and purple. I love the shade I used to fill in the roses (Maniology's "Fairytale"). I love how that bright fuchsia grabs your attention so much that some people may not even realize that this is also spider nail art. I love the spiders. If you love spiders, the Nicole Diary-195 is a good buy. Seriously pretty stamping images with the arachnid kind.
'G' is for Gothic
Mostly reds and blacks were used for the gothic theme, but I was not alone in standing up for purple. Lots of cool nail art painted. Sadly, you will have to scroll if you check out the group tag because this prompt came out in August. Yep. It's been that long since I found out I could and would be moving. Seriously do not know how some people manage to keep on like something that chaotic isn't happening to them.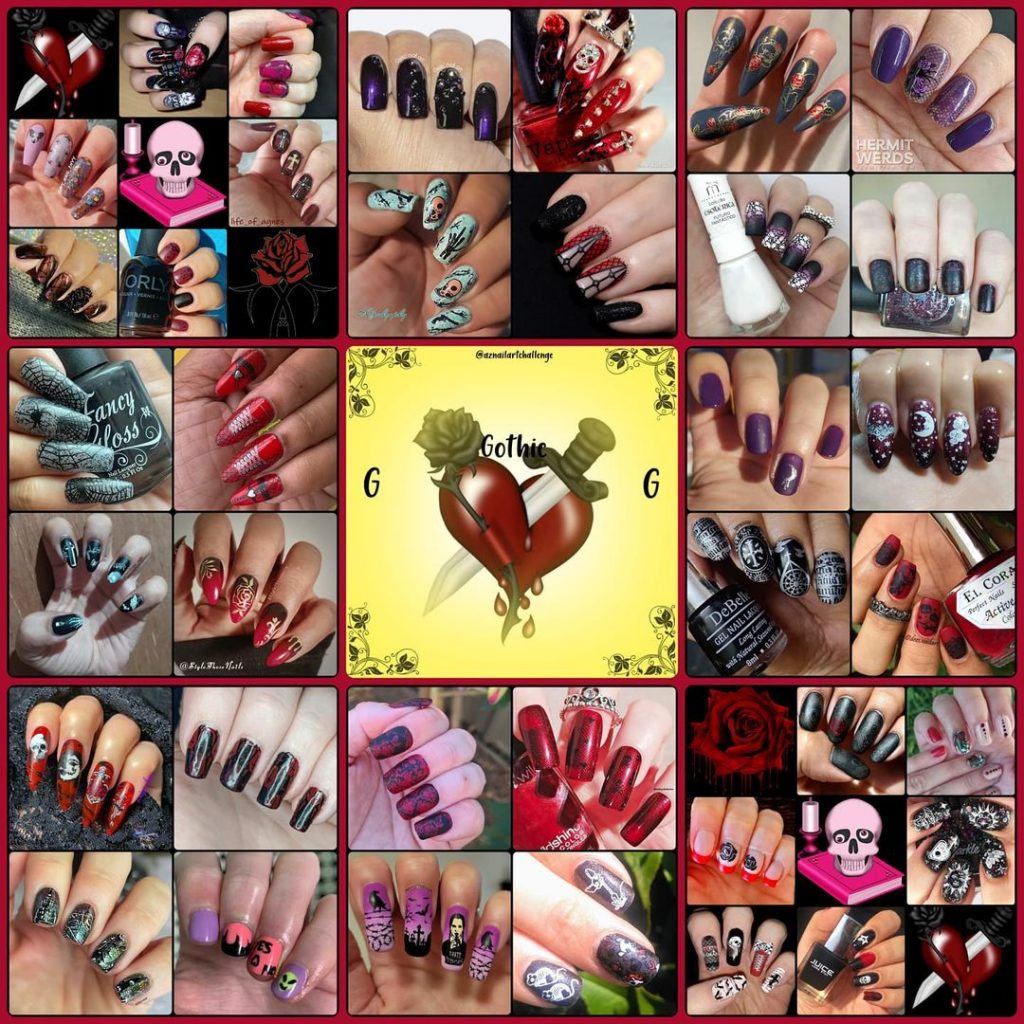 Other gothic nail art I've done
Just three looks, you should check out the gothic tag on my blog to see more. I…actually realized it was an under-utilized tag and freshly tagged fitting nail art designs for it. (Note to self to paint more goth-leaning nails.) You can also just go full out and peruse the Halloween tag which is even more fun.
Back to the photos
Near, far, and whatever… Still enjoying the trick of filling in elements you don't want to emphasize too much with a black jelly polish. Great dodge to avoid adding another color to your design if you don't want to as well.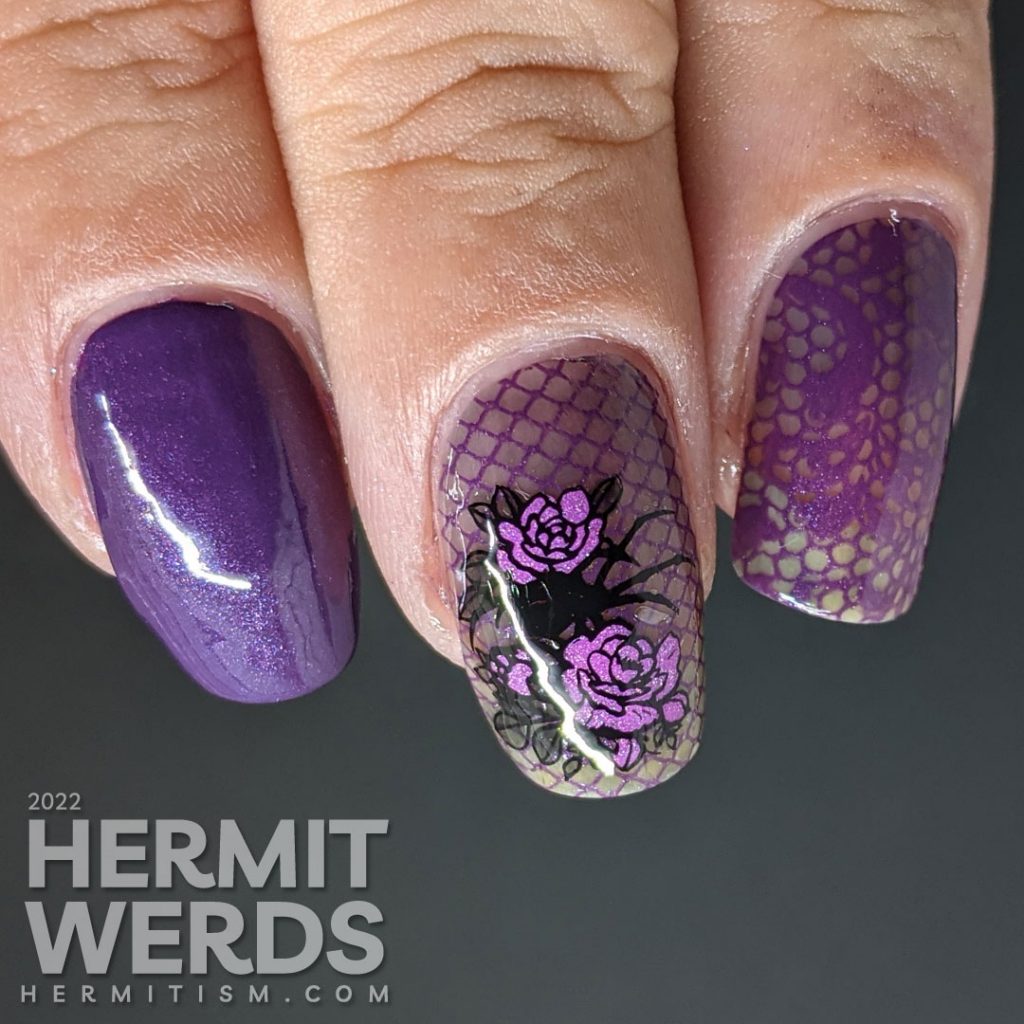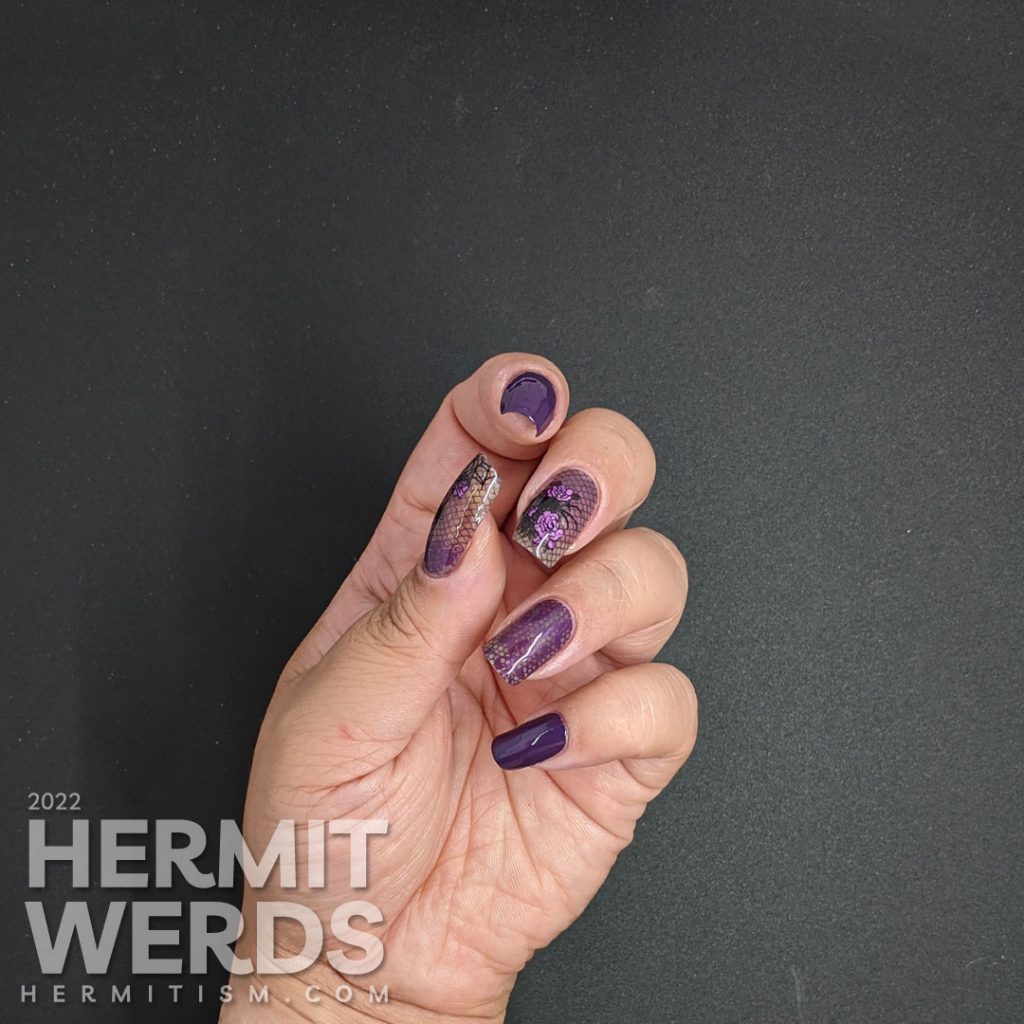 Until next time, friends! 🙋‍♀️