We take a small departure from Halloween for this design because the prompt was simply Glamour. And what could be more glamorous than an evil queen? So I happily dug back into my sorely neglected Happily Never After stamping plates from Maniology which made this kind of Halloween-y after all. Win!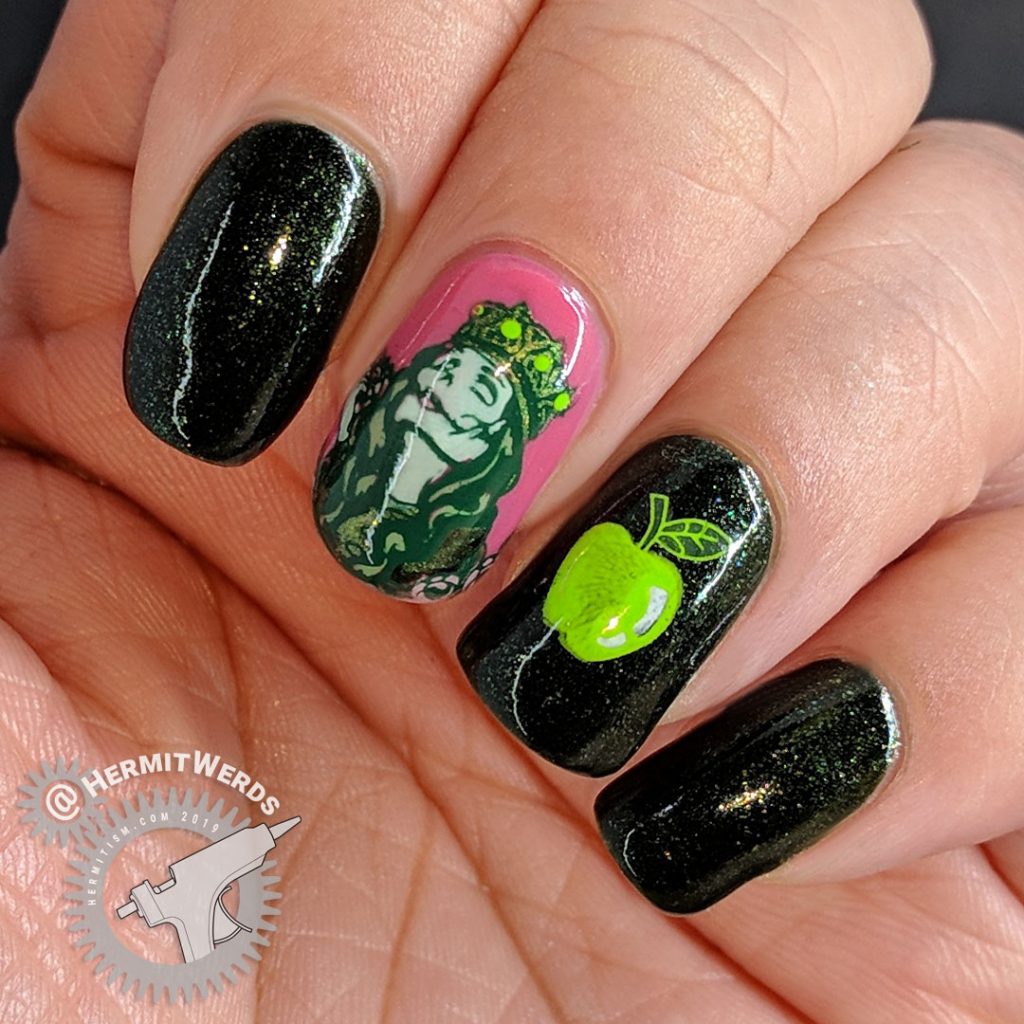 Products Used
Base Polishes:

Stamping Polishes:

Advanced Stamping Polishes:

Stamping Plates:
The lovey lady running this particular challenge often posts quotes and poems. Indeed her nail art is often inspired by them. So I thought it would be very appropriate to include a very relevant quote with mine ("Beauty is but skin deep"). I'm sure the Evil Queen would have had a much happier life if she'd taken that to heart.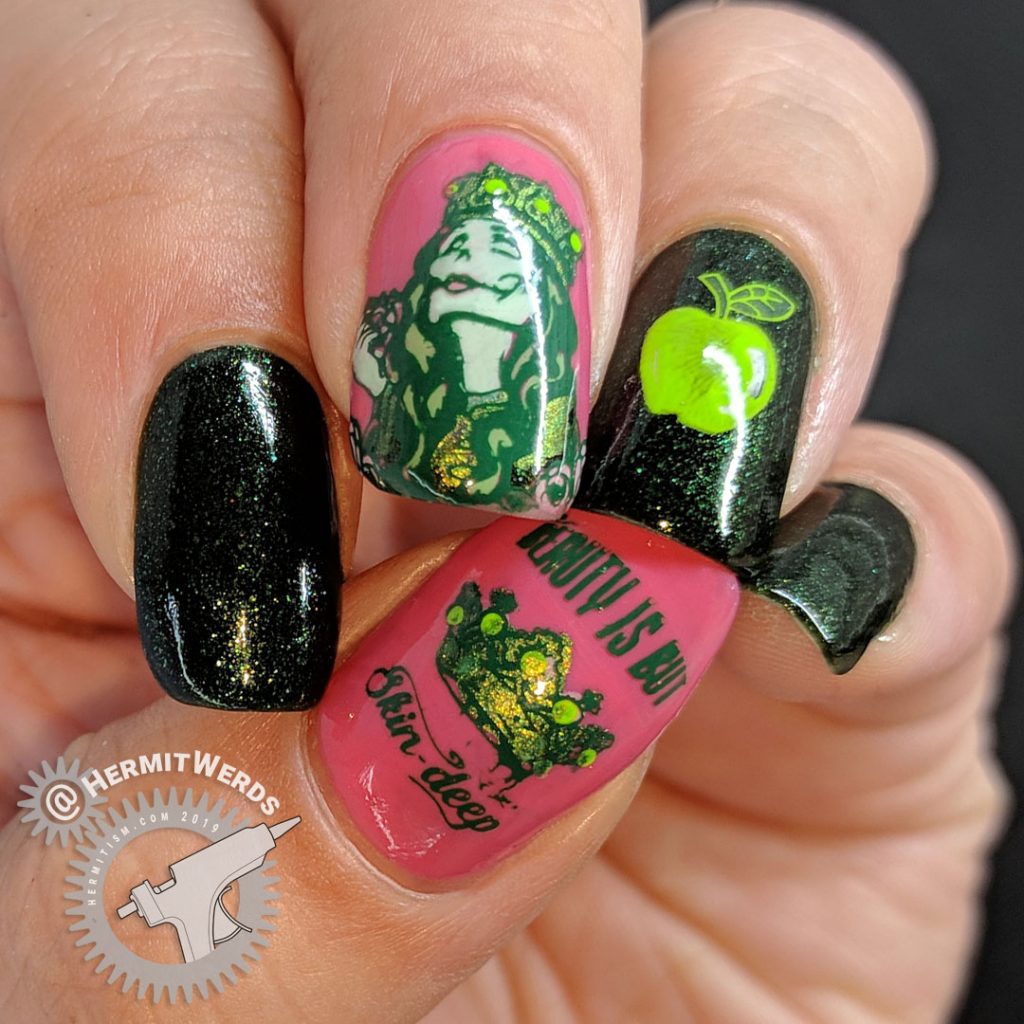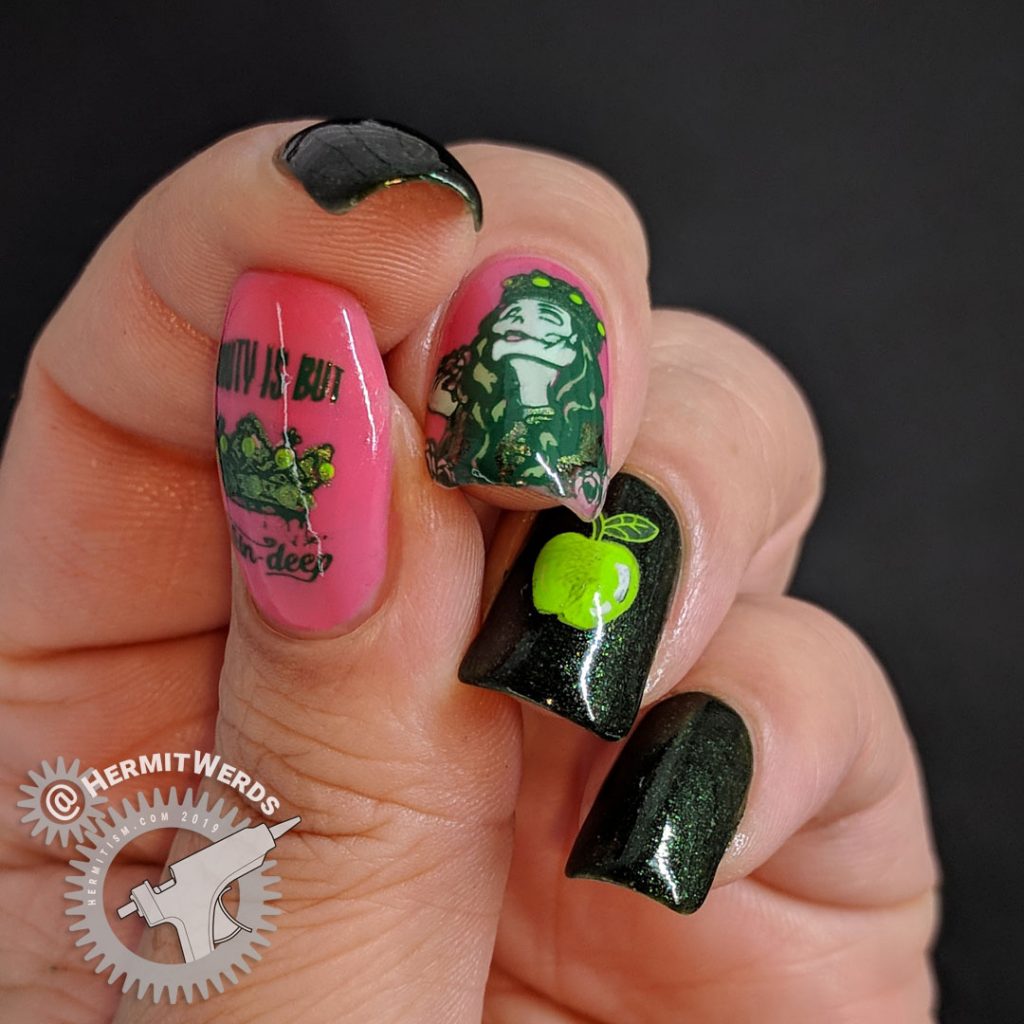 #NailsWithIgFriends
It has been a while since I participated in this challenge. The cool thing about this group is that it passes from one nail artist to another instead of the same person(s) running it always. And because the lovely Elise was running it this month, I just had to participate. Check out the group tag to see everyone's lovely manis.