I'm back to combining challenges today with a diamond-themed nail art for @liganailista's diamantes prompt and a color scheme inspired by two of @inegeek's pantone colors for this week. It's a lot of pink and purple today. Because we are here to sparkle!
(Except I didn't use any glitter or rhinestones.)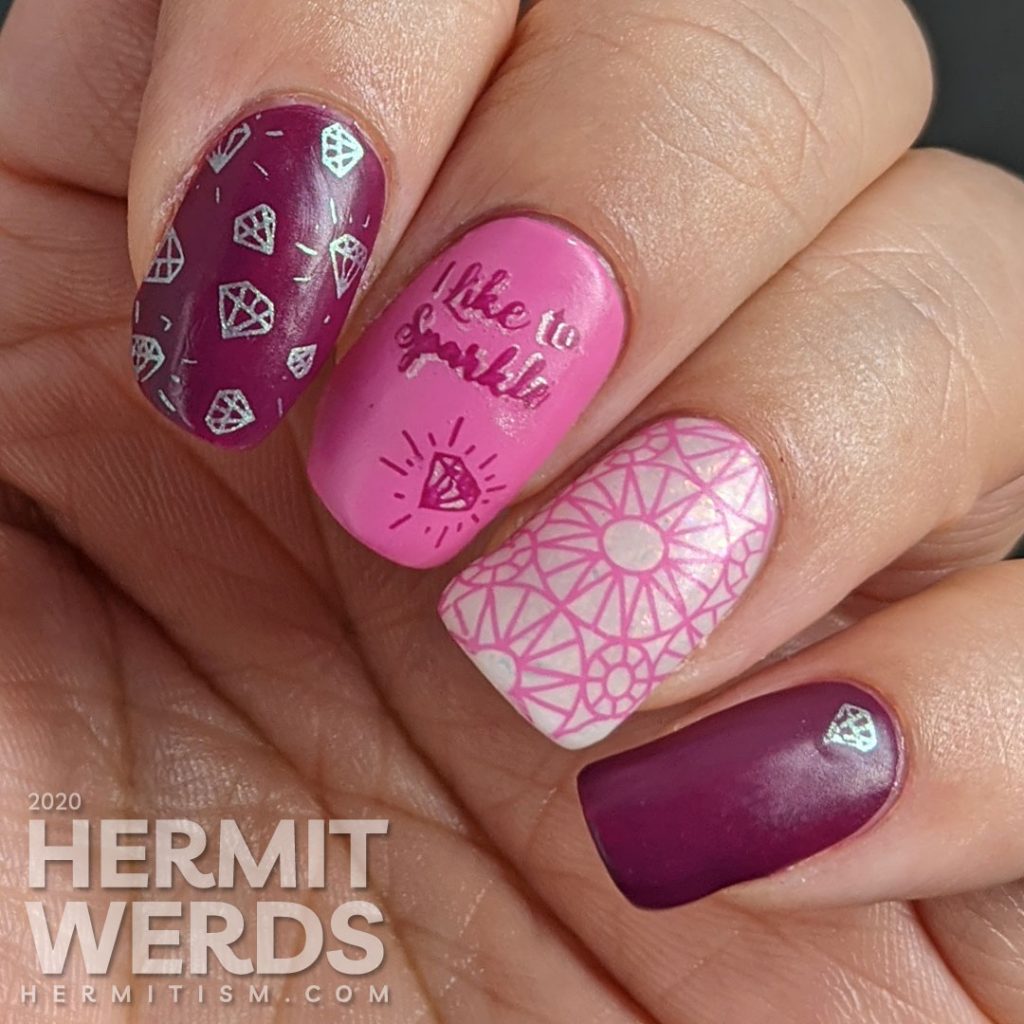 This deserves my bling-iest necklace…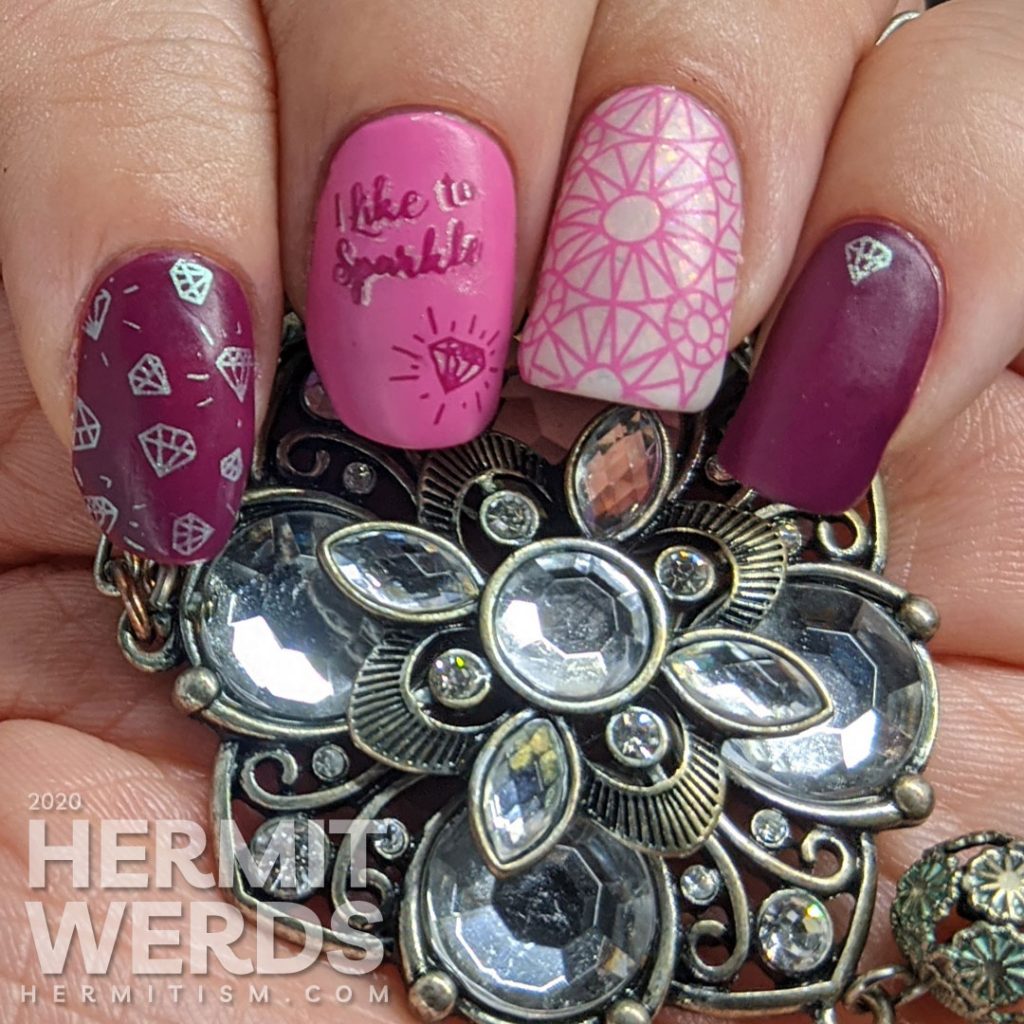 #pantone2020winterchallenge
The closest match I had for Pantone's Porcini had been used in the pumpkin nail art earlier this month so I decided to skip it and focus on the other two colors.
For Pantone's Magenta Purple I had a really fortunate match because it was also a stamping polish: Nicole Diary's NS13. (I promise it's a good match because Magenta Purple is a little bit more desaturated than you'd think.)
And for Super Pink I went with the super Barbie pink polish that is Born Pretty's "Cosmos Bouquet". It wasn't the pink stamping polish I'd hoped for when it was sent to me because it's a little cool (blue-leaning), but it was perfect for today.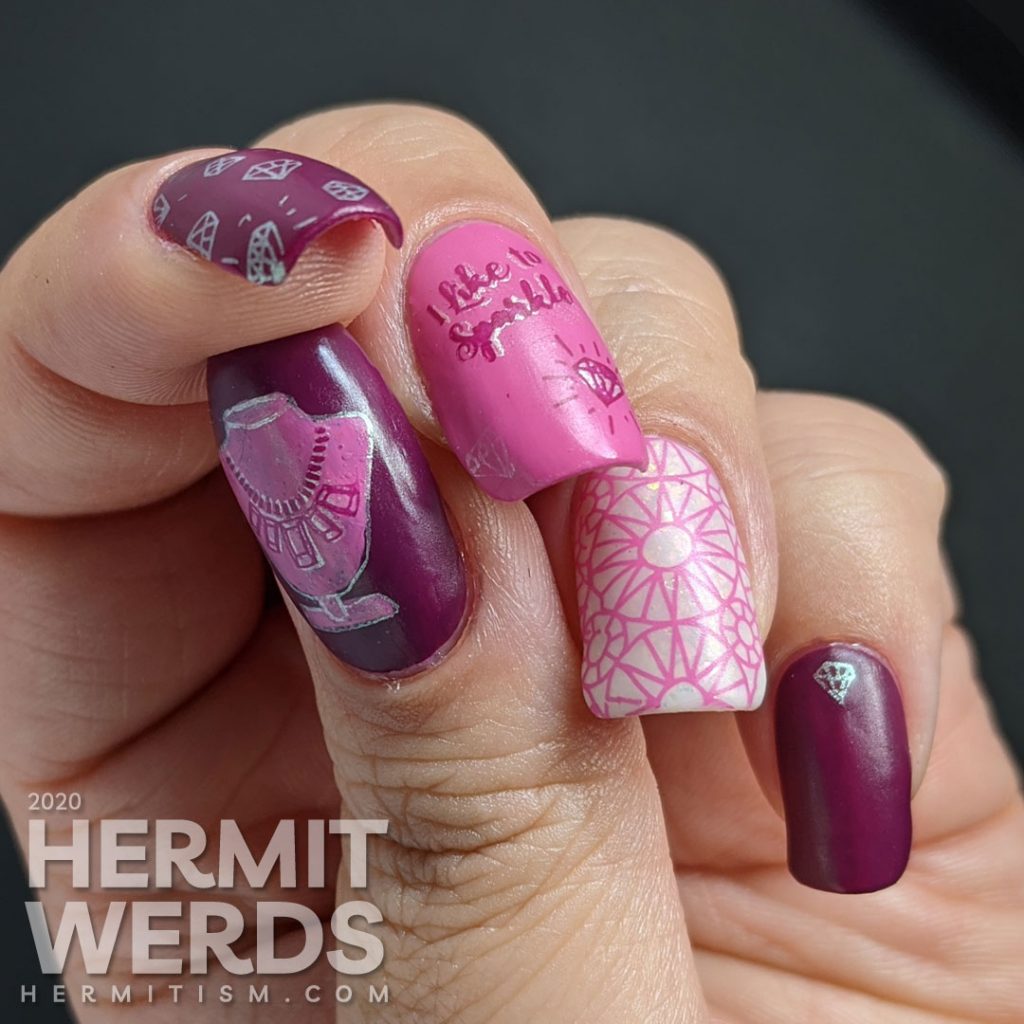 Nail art products used
Base Polishes:

Stamping Polishes:

Advanced Stamping Polishes:

Stamping Plates:
One thing I've noticed about Born Pretty's stamping polishes is that a lot of them aren't all that great for painting a full nail. They chip easily and while the first coat goes on pretty easily, the second tends to dry in ridges. You can see them if you look closely at my pointer finger and how it didn't fill the large area of the necklace stand very well. (Granted I should have put more color in that decal too. *sigh*)
In contrast, the Nicole Diary stamping polish had good pickup and painted very smoothly. The only thing I can't tell you is how long it lasts since this mani didn't stay on my nails for even a full 24 hours.
Thank u, next. 😜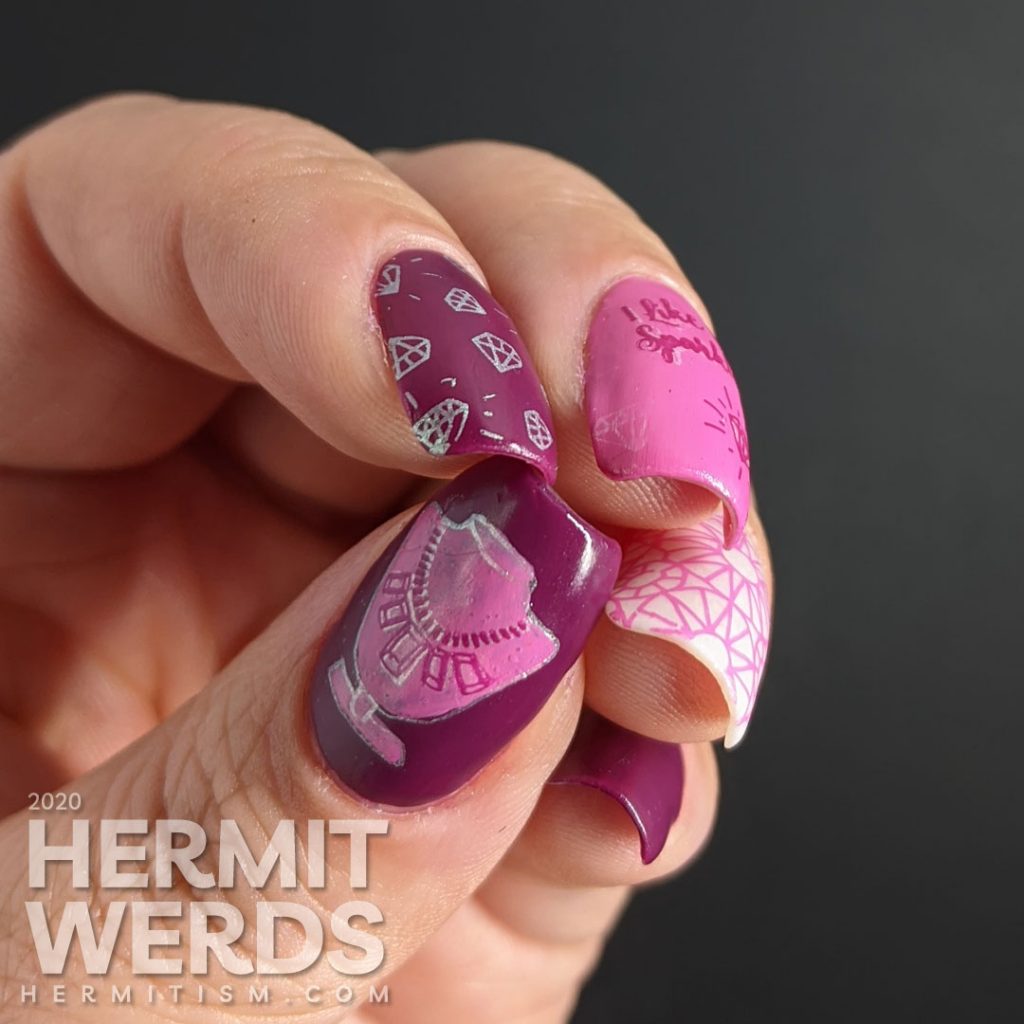 I will bury my shame…
Yeah, this kind of pink mani is not my thing, though I tried hard to make this as nice of a design as possible. I even scrapped and repainted my thumb and index finger with a different design because the first wasn't good enough. And yet this still reminds me of the last time I went Barbie pink in 2017. I was so meh about the design that I only posted one photo at the bottom of another mani's post. 🤣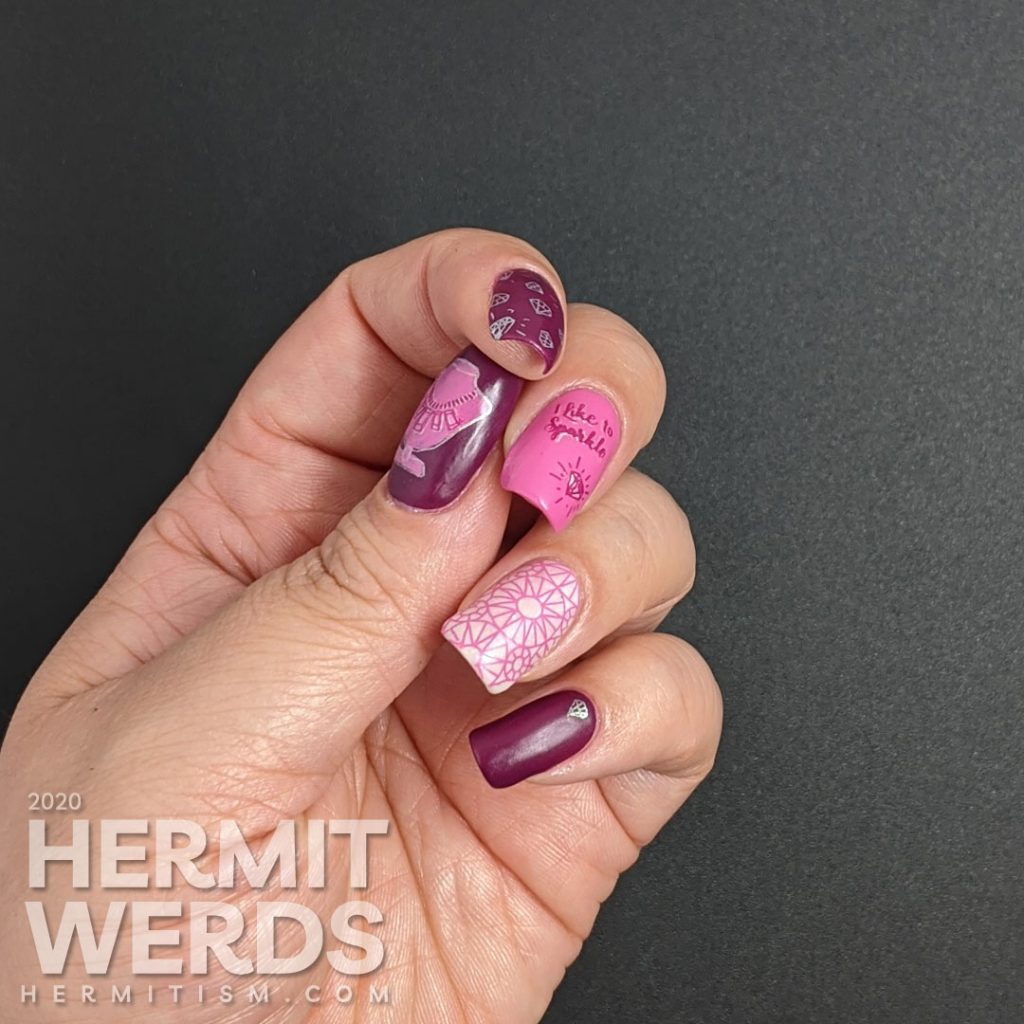 Until next time, friends! We will be using different colors then. 👋