I can't think of a better nail art design to follow a dark and magical mani than this simple almost watercolor-esque floral mani. 🤣🤣🤣 Probably having my floral as a dandelion puff is really the icing on that cake of subject change. But, I love variety so I'm just living my best life, right?
Mmmm All those little green swirls are just so fun.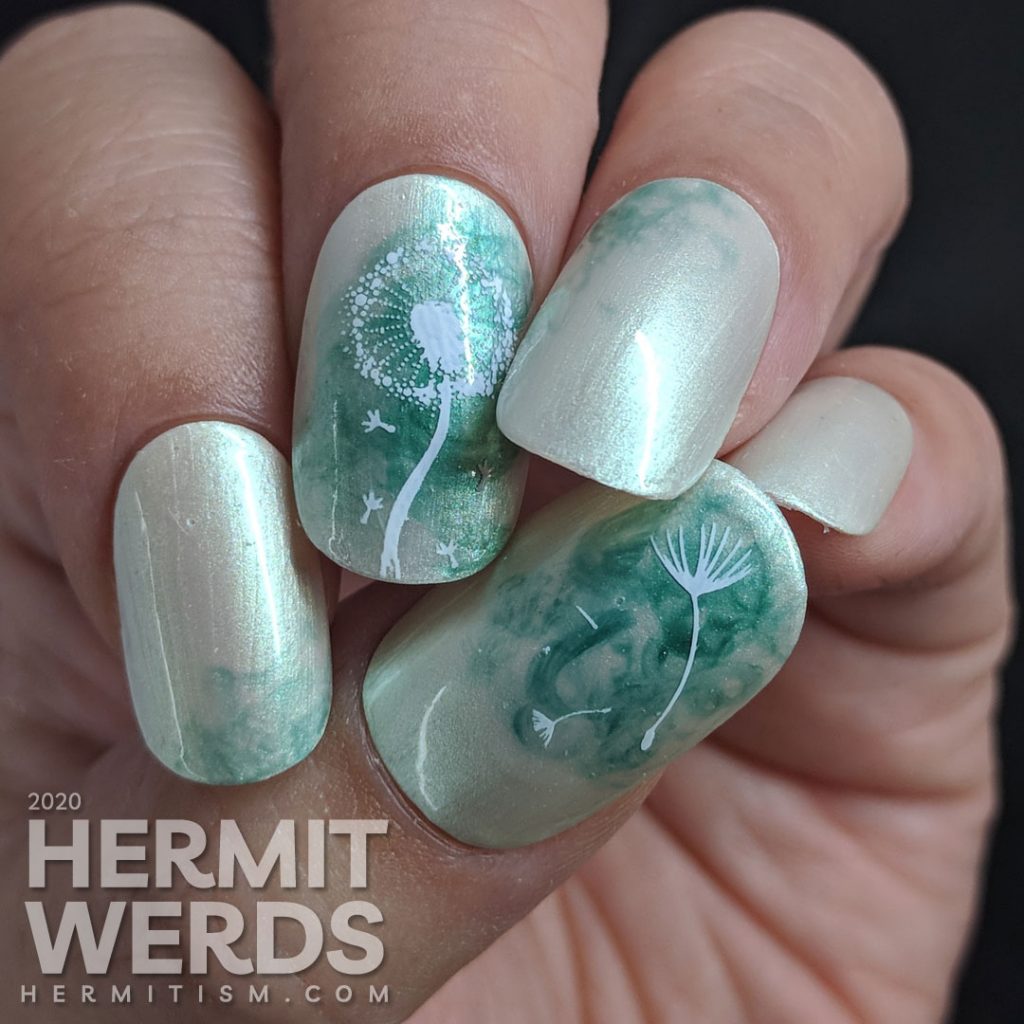 AZ Nail Art Challenge – Dandelions
You might be thinking, hey, aren't we on 'V' for this challenge right now?And, yes, you are correct that this is the letter we are on now, but I never wrote a post for and shared this mani that I painted clear back in May of last year. I'm even in the collage you see below. Our wonderful host @leonies_nailart did say that there was no deadline on when I could post the finished nail art, but I do feel like it's time to stop testing her patience…
Until the next time I find a way to test her patience. 👼
Nail art products used
Not much to say here since this was a very simple design.
Base Polishes:

KADS' "Pearly Nude Gray" + acetone mixed with Wet 'n' Wild's "Lite Green to Gold"

Stamping Polishes:

UberChic's "Essential White"

Stamping Plates:

Born Pretty BP-69 (dandelion seeds) and Nicole Diary-090 (full dandelion)
Pantone 2020 Winter Challenge
Okay, okay, I had an ulterior motive for sharing the dandelion nail art now. Turns out the base polish–KADS' "Pearly Nude Gray"–was a pretty good match for Pantone's Jet Stream, which is the last color for @inegeek's Pantone challenge for winter 2020.
I am apparently not above taking advantage of this. Especially since I love too many challenges that post at the end of the month. I have a lot of painting and writing to do this week. 😂
With the end of the challenge comes the collage of all the nail art that came before. There were three more prompts than Ine had for 2019's winter challenge so I had to modify my collage template. I knew I was doing more work! 😱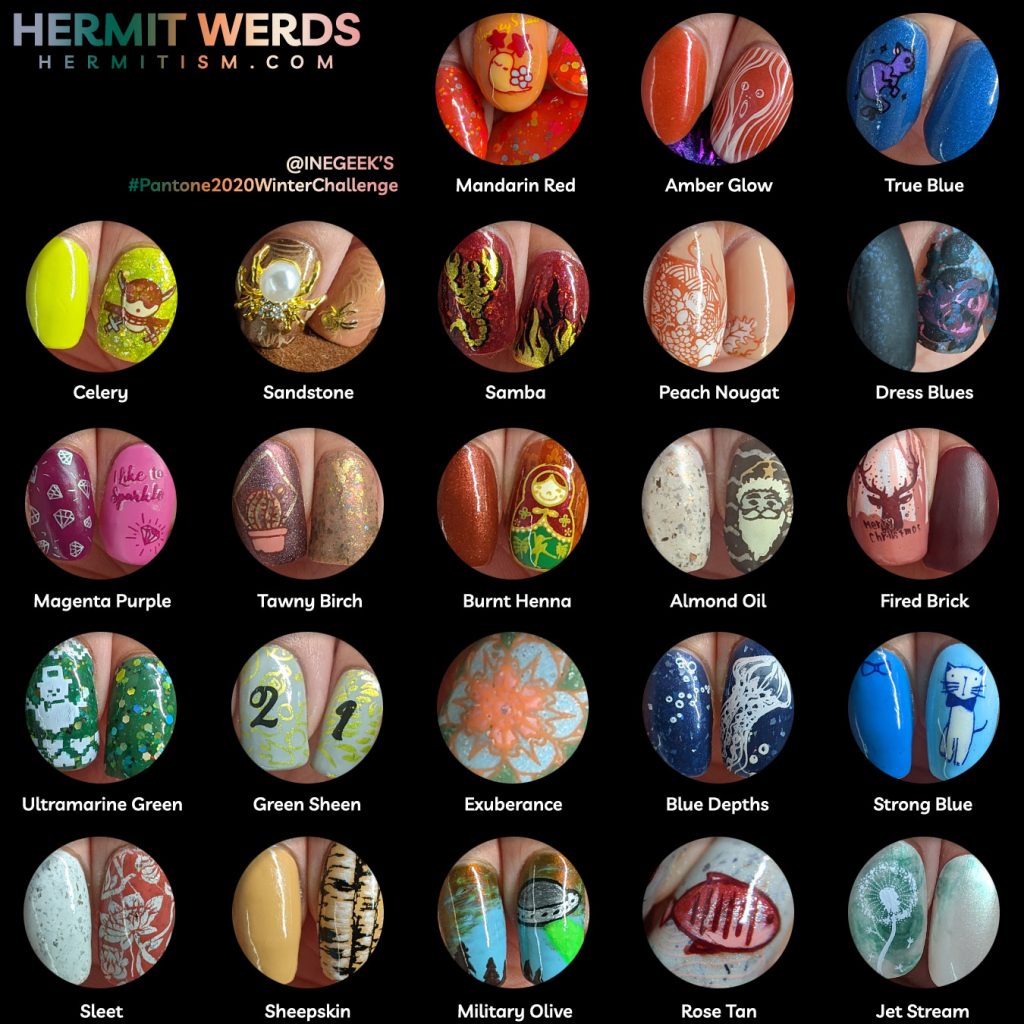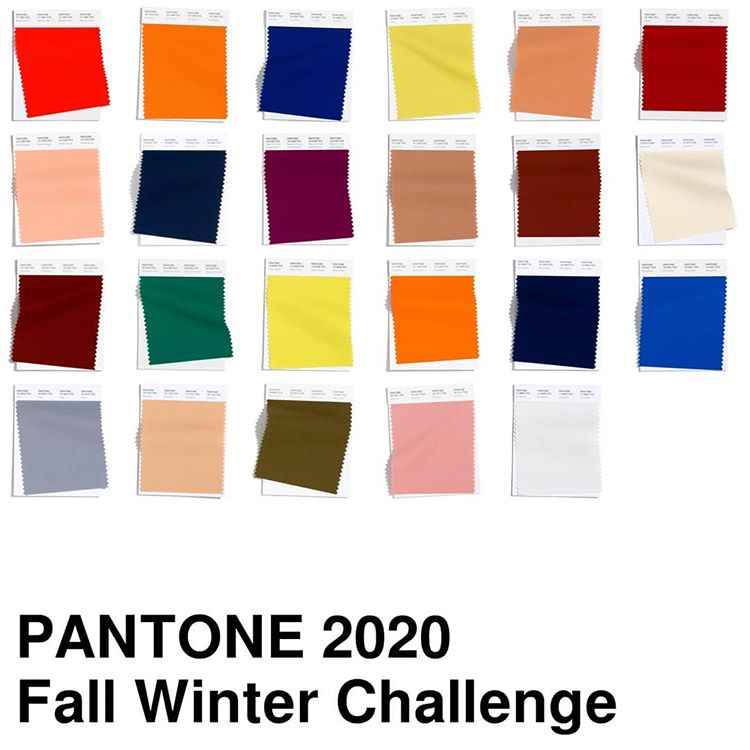 From left to right, top to bottom…
Sweety Snail, The Scream, Spooky Cats, Skull and Swords, Golden Spider Army, Fire-y Sting of the Scorpion, Pumpkin Harvest of Fall, Winter Rose, Like to Sparkle, Cactus at Red Rock, Russian Nesting Dolls, Christmas Clichés in Neutrals, Red Reindeer Christmas, Tacky Christmas Sweater, Seasons of 2021, Frosty Flowers, Sea of Jellyfish, Gentleman Cat Woos His Lady, Pantone Floral, Birds in the Birch Trees, UFO: Grab and Go (and glow!), Fishy Breakfast, Dandelion Dreaming
Participation has continued to slowly drop despite all of Ine's best efforts. I'm not sure if there will be another Pantone challenge after this, but what a beautiful color journey Ine took us on. 💕
Final dandelion photos…
I may not have mentioned up until now that I painted these on false nails. But it's pretty obvious now with this macro photo.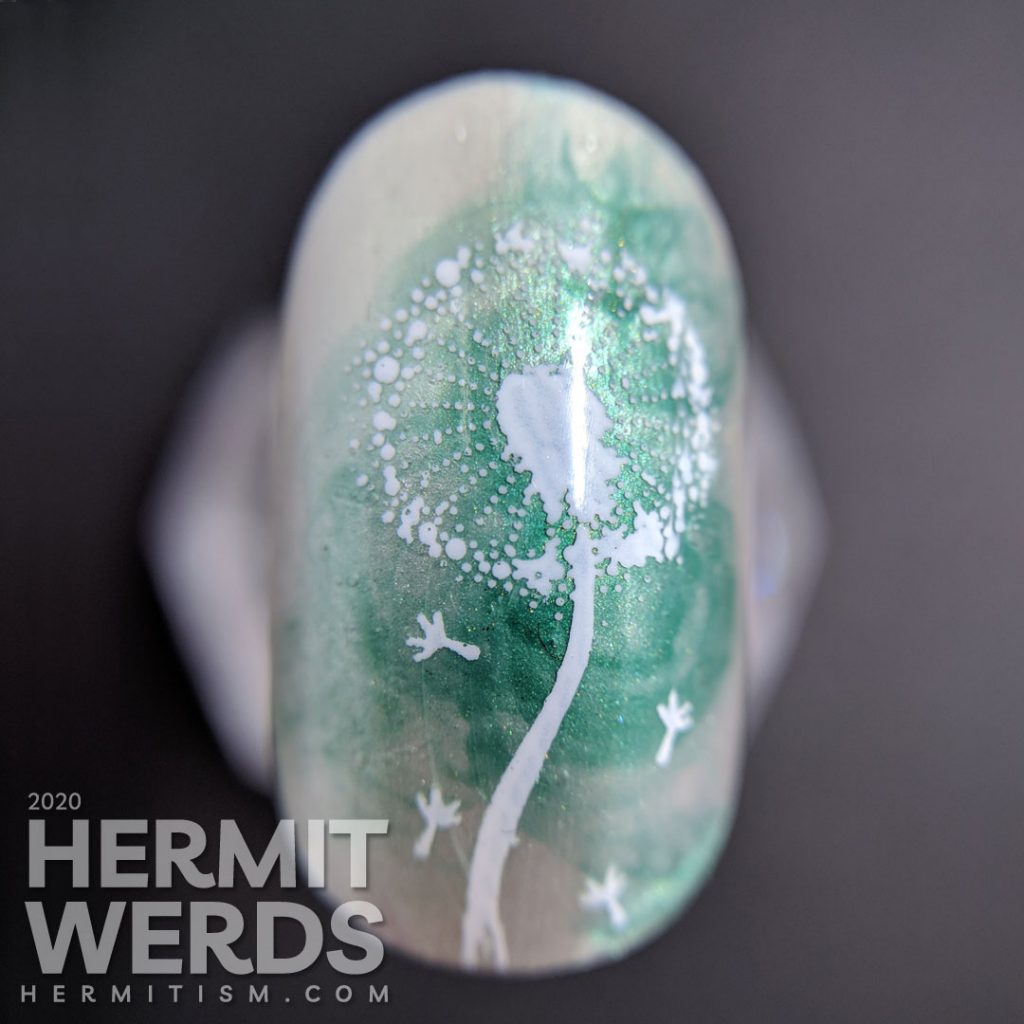 I guess I wasn't taking far away photos back in May? Either way, this is the last photo I had edited for this mani. I'm pretty sure it wouldn't translate well at all from far away except as a pleasant blend of colors.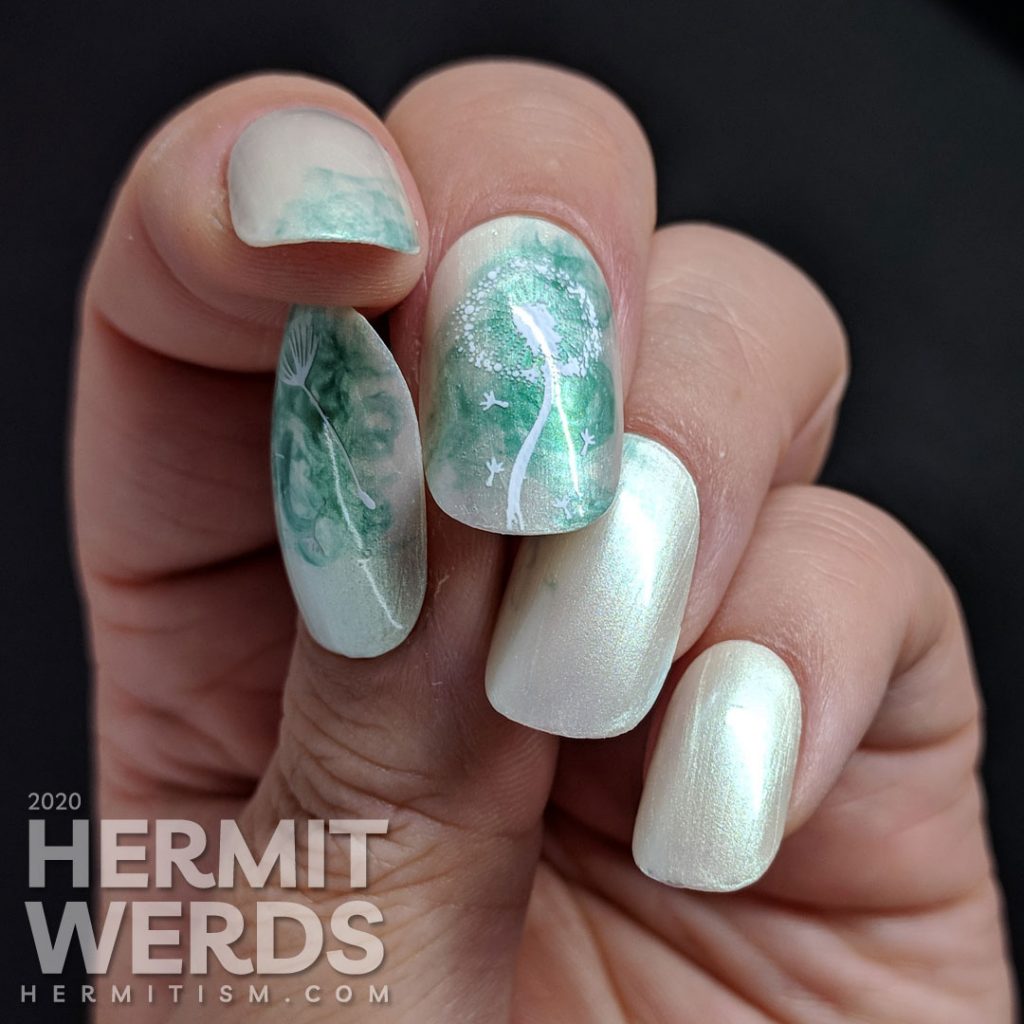 Until next time, friends! Thanks for sticking with me. 🙋‍♀️