This black cat nail art is for #26GreatNailArtIdeas Halloween w/Negative Space. I was going to do something more complex, but then I asked myself, "Why am I making my life hard right now?" And the answer is that sometimes I think if I don't struggle I'm not doing a good enough job and that's dumb. I wanted to paint more black kitties for Halloween, so I picked a purple polish and got started. First, I painted a jagged half of my two middle fingers and filled in the other two. Then, I stamped on my black kitties and used this graffiti-like jagged strip at the top of the Ejiubas plate to make an edge. Done and since I finally used "Old Pink", there are only two Mundu de Unas polishes left that I haven't used yet.
Also, it's National Cat Day tomorrow, so go give a real cat some love or at least some food. There's so many of them that don't get enough.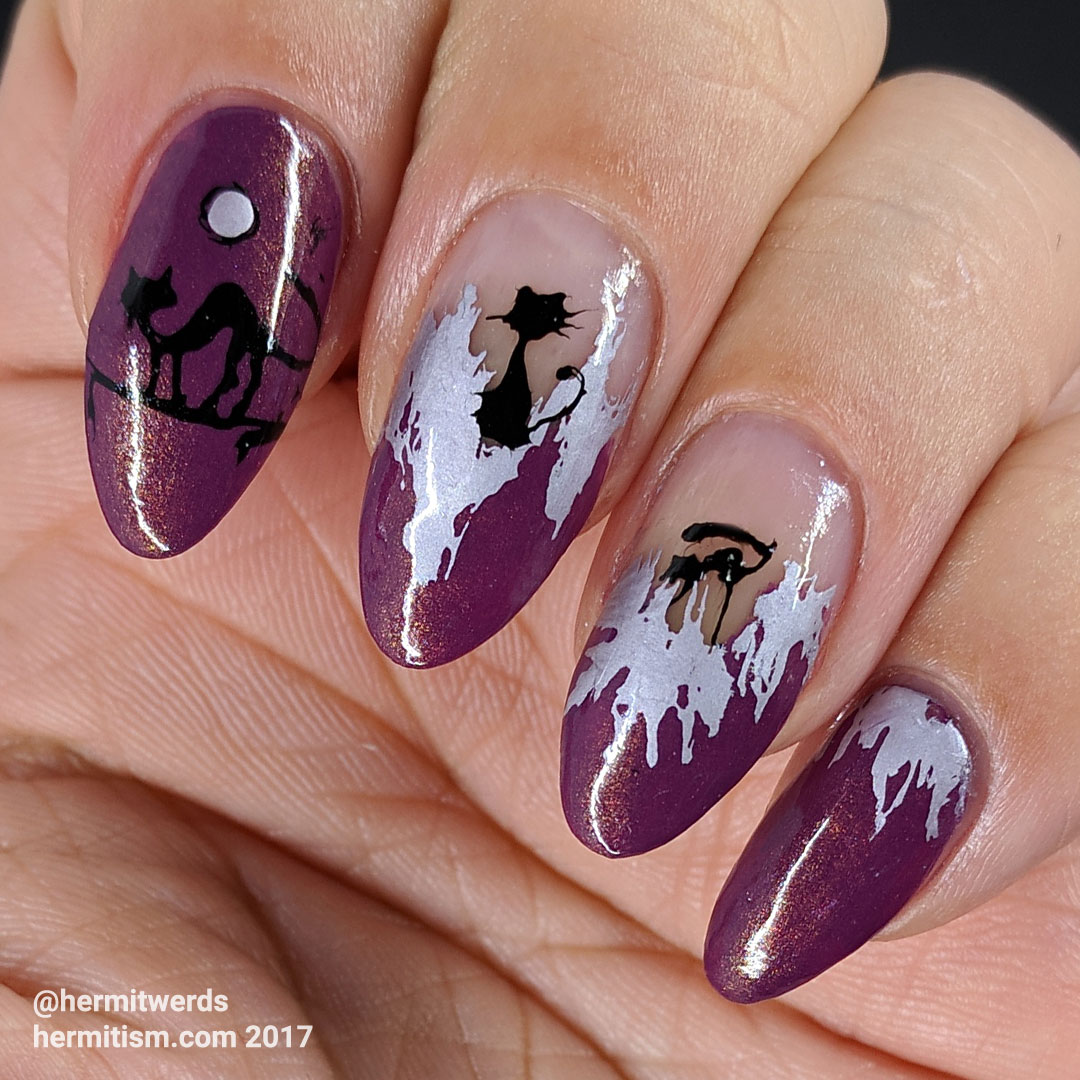 For the second piece of nail art, I wanted to catch up to #nailsunitedchallenge before Saturday and the new prompt hit. The prompt for last Saturday was Villain and I have stamping plates that would have fit that easily, but I decided that I wanted to do something different. One of the most common villains that you see in teenage movies is the super pink popular girls. So I made me some super pink nails on my shortest falsies with popular girl things like perfect hair and heels.
So pink. I'm going to have to go goth for a week now. 😉