Happy December! I'm back with some glow in the dark goodness! A great way to start any month on the blog. I posted this a little early on Instagram to finish out @liganailista's monthly challenge with a cloud prompt. And Beauty BigBang's XL-082 stamping plate had the perfect scene with little bunnies on clouds. Be still. My. Heart.
Okay, I'm just going to have to show you this stamping plate. I think…I might consider adding this to my use every image challenge, which I already didn't fulfill this year because Covid. 😅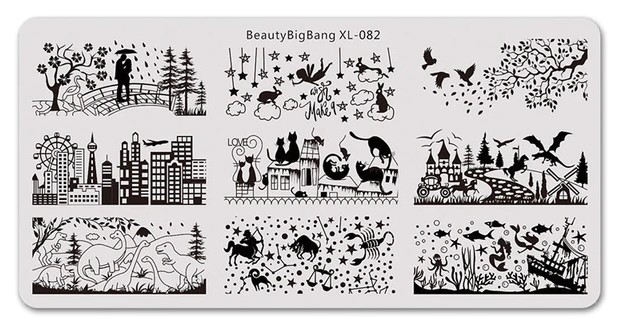 Pow! Look at that glow! I used mostly an aqua glow in the dark powder, but I dabbed a little bit of purple on top to make it more organic. It only occurred to me later that a pink might have worked better.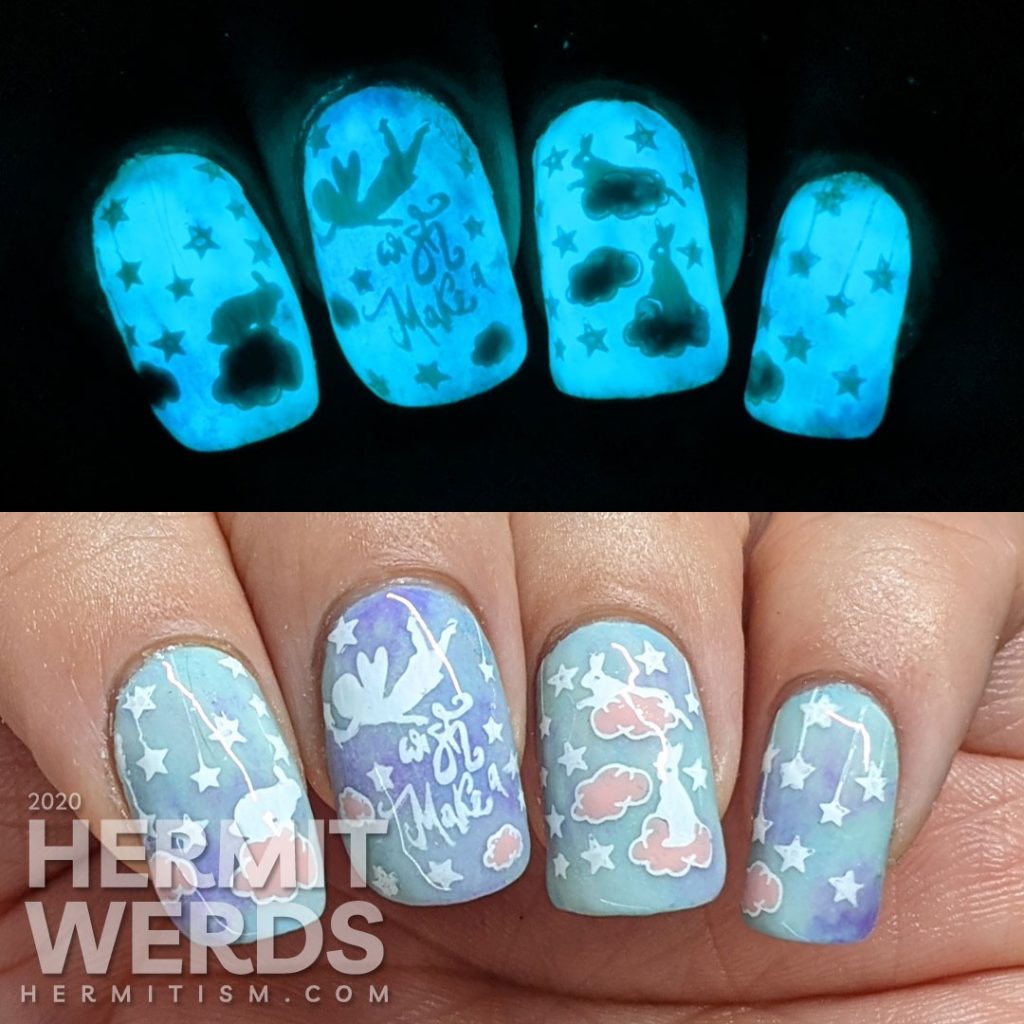 Still so good even when it's not glowing…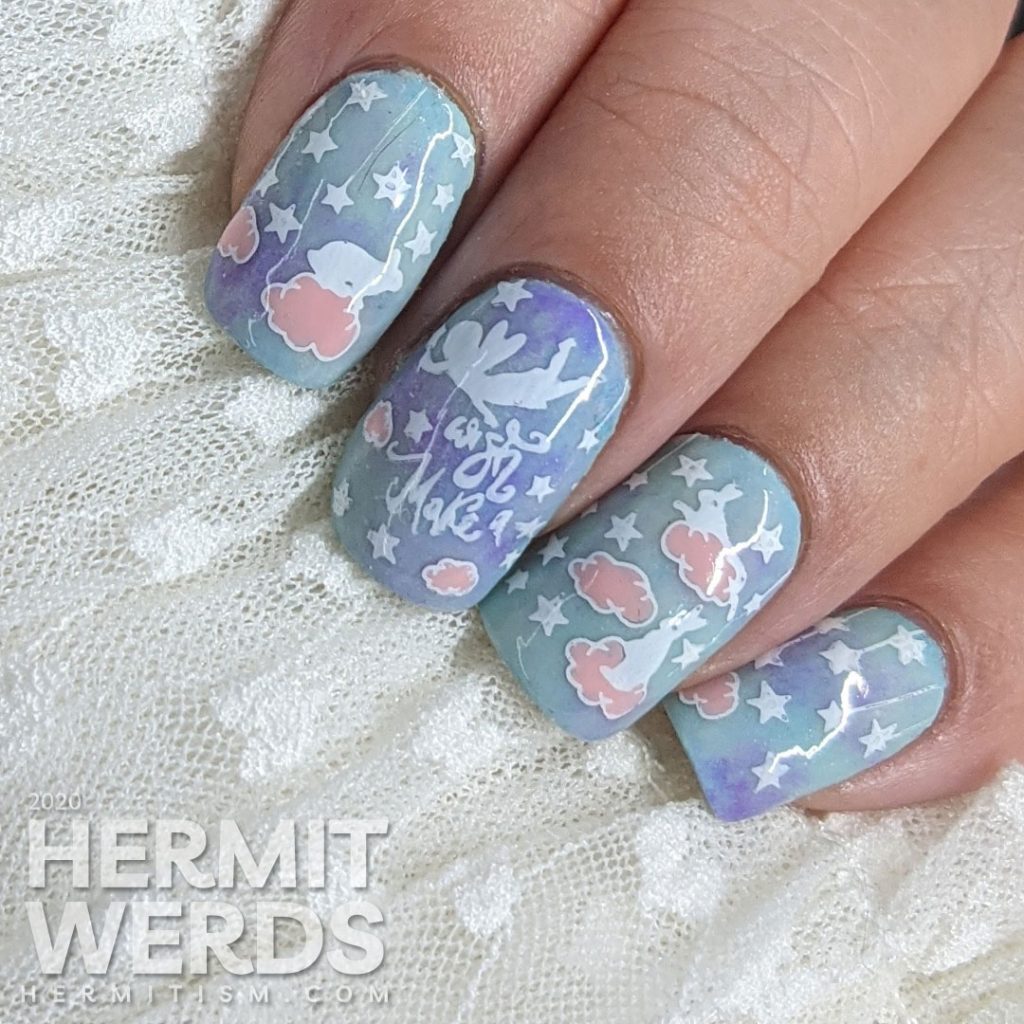 Nail art products used
Base Polish:

Stamping Polish:

Advanced Stamping Polishes:

Stamping Plates:
Now if you'll recall the image of the stamping plate, there is no way the whole image could cover all my nails. I pieced together some stars for my pinkie nail and added extra stars and pink clouds where necessary. While the image does have a fairy, I was really all about the rabbits, which is why there is a rabbit on my thumb.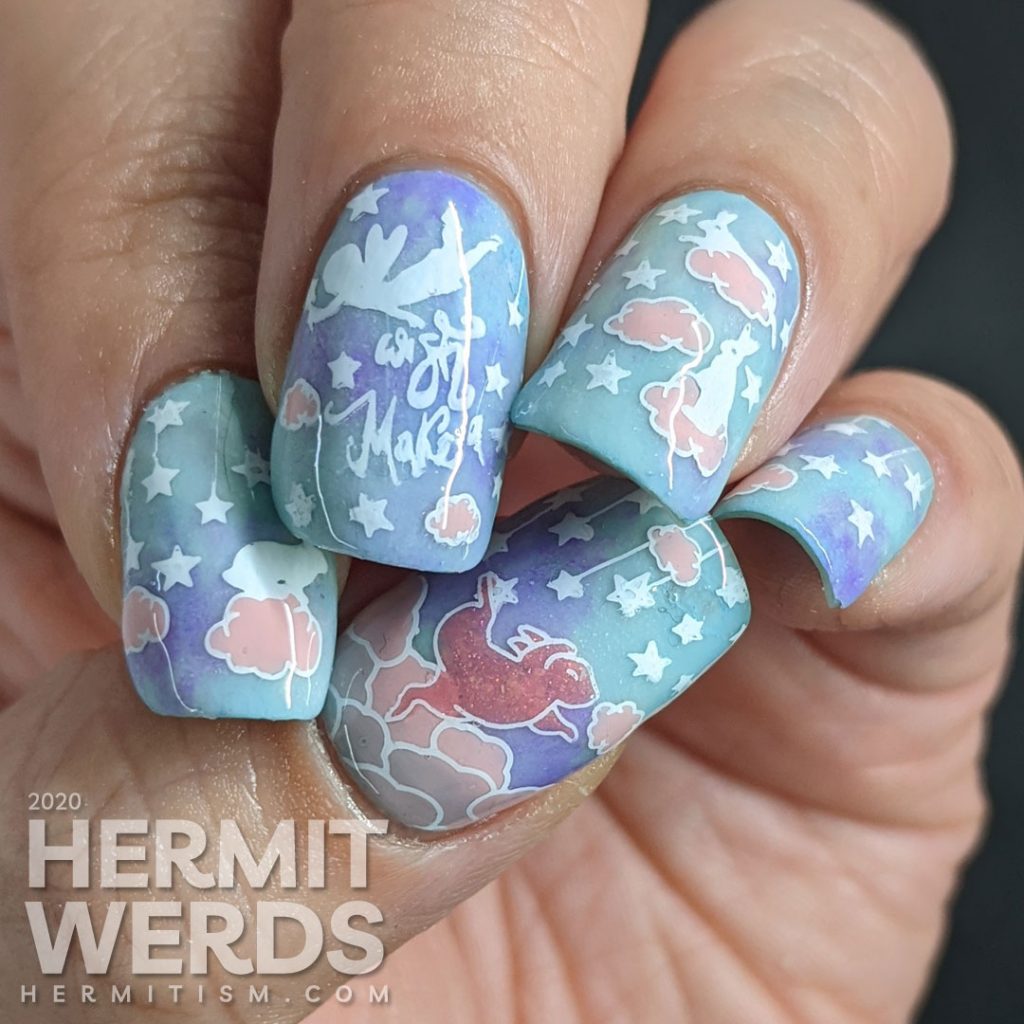 For the thumb, I stole the rabbit from a different stamping plate and a cloud bank from another and re-used the stars for the top of the nail. Then I added a few extra pink clouds. So pink! 😂 And then…so aqua!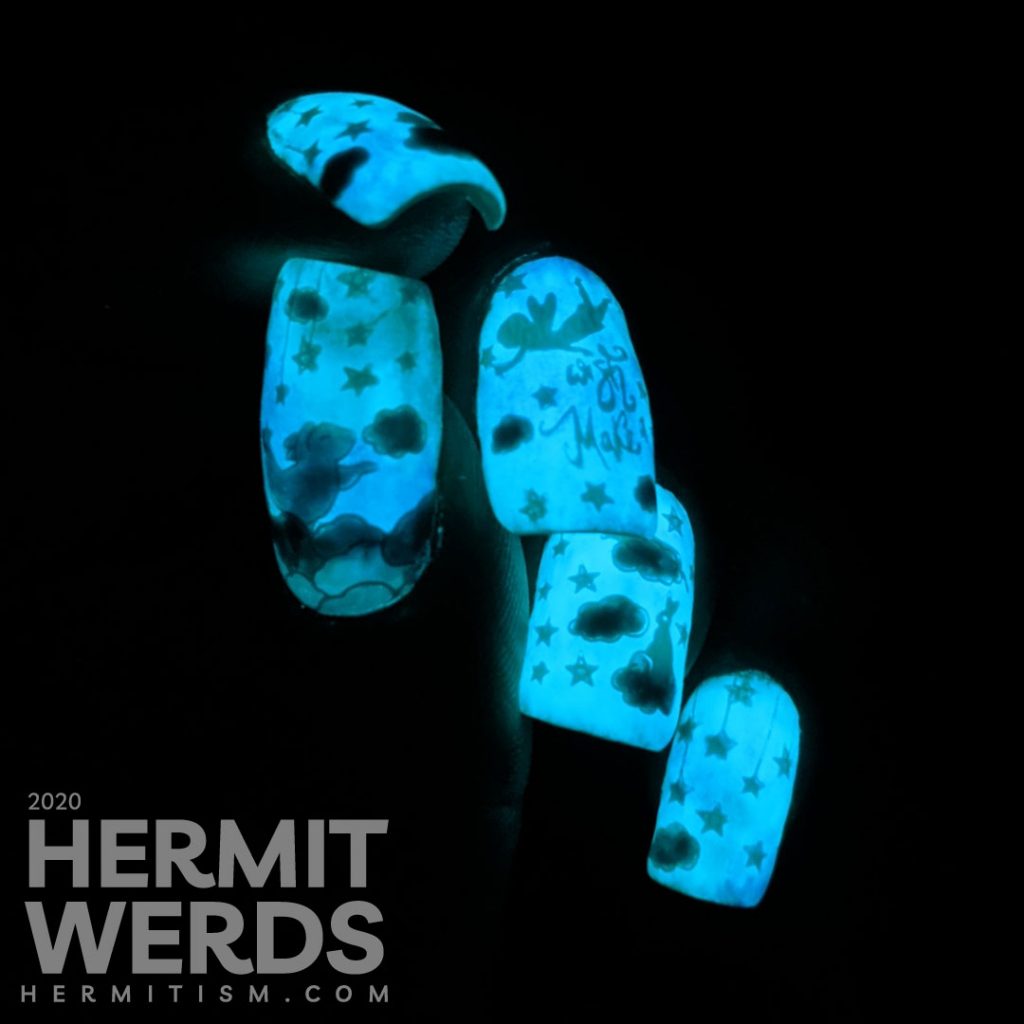 Time for an overdose of macro shots. Glow, bunnies, glow!
And far, of course!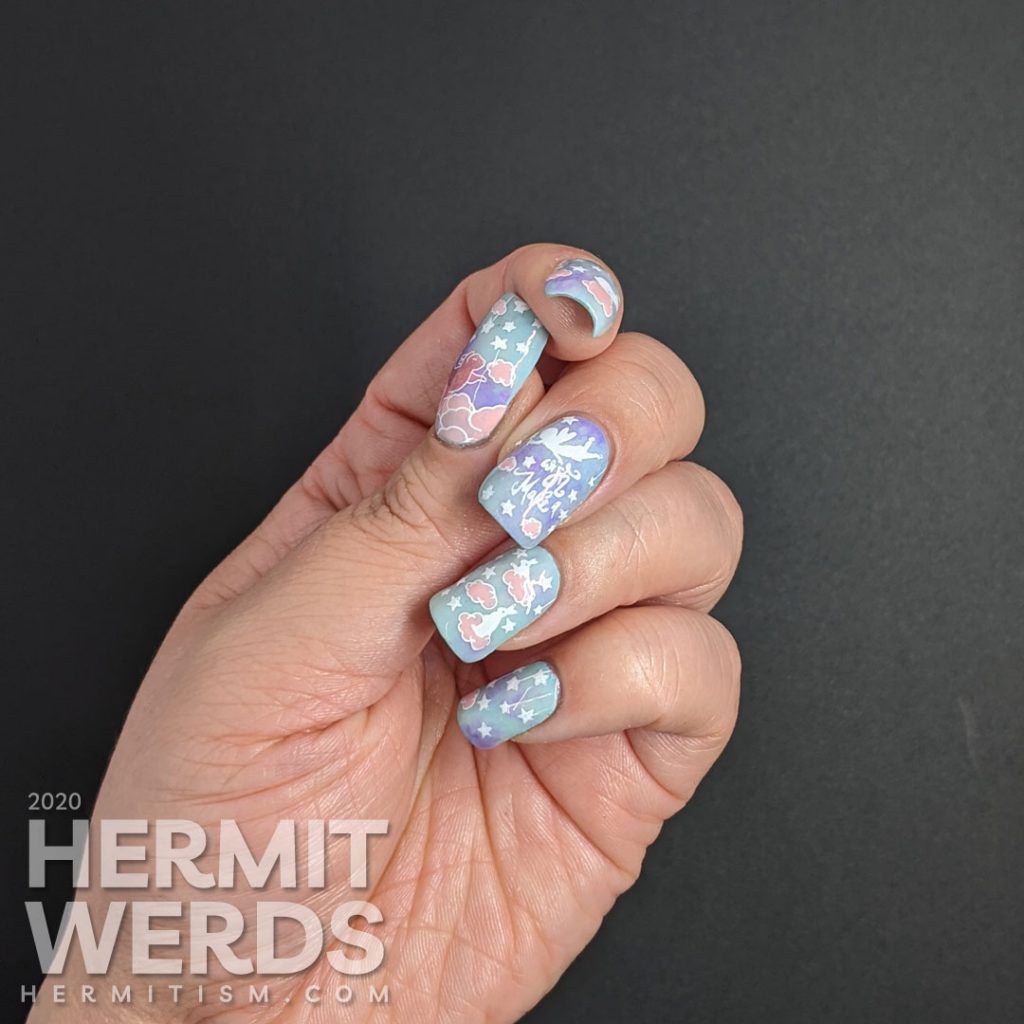 #retoliganailistachallenge Completed…
I really wanted to finish a full month of challenge prompts this year and I'm glad it was this month. Here's my completed challenge collage (avocado, diamonds, fish, clouds):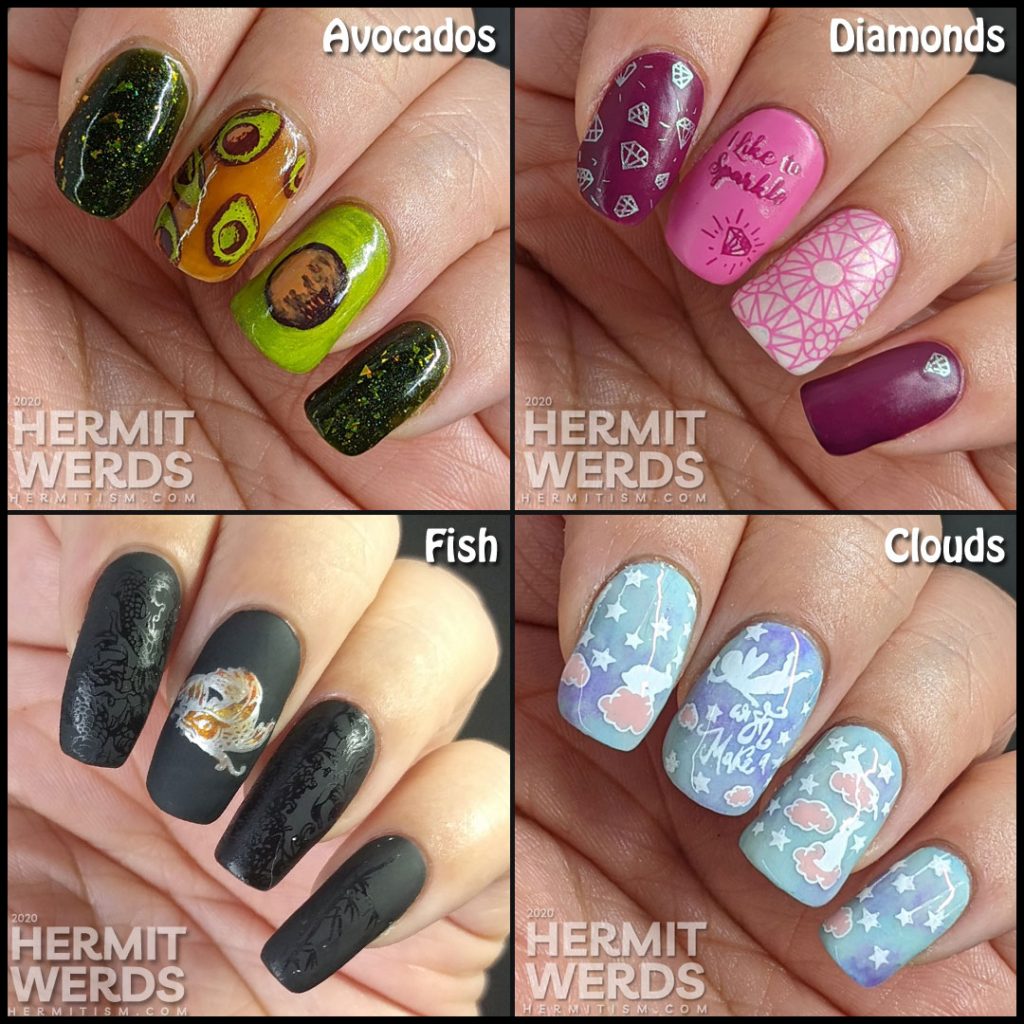 So much pastel cuteness. Why, it's practically Easter-like! And what will I paint next? Something completely different, of course! 🤣