When the prompt 'Q' is for Quilt came up for the @aznailartchallenge I immediately thought about my dragon quilt nail art where I literally painted and then stamped on square swatches of polish and applied them to some false nails. I really loved the concept and wanted to revisit it, but it also took a lot of time and I thought I don't have that much time, I should do something simpler.
Ha. Ha. Ha.
Okay, this didn't take quite as many decals as the dragon quilt, but what you can see took seven stamping decals/swatches and two more stamps directly onto the nail. Plus I ended up repainting three of the nails completely because I messed them up either through #nailfail-ing it or damaging it with my flailing. 😅
But I love the results and I'm having a really hard time taking them off.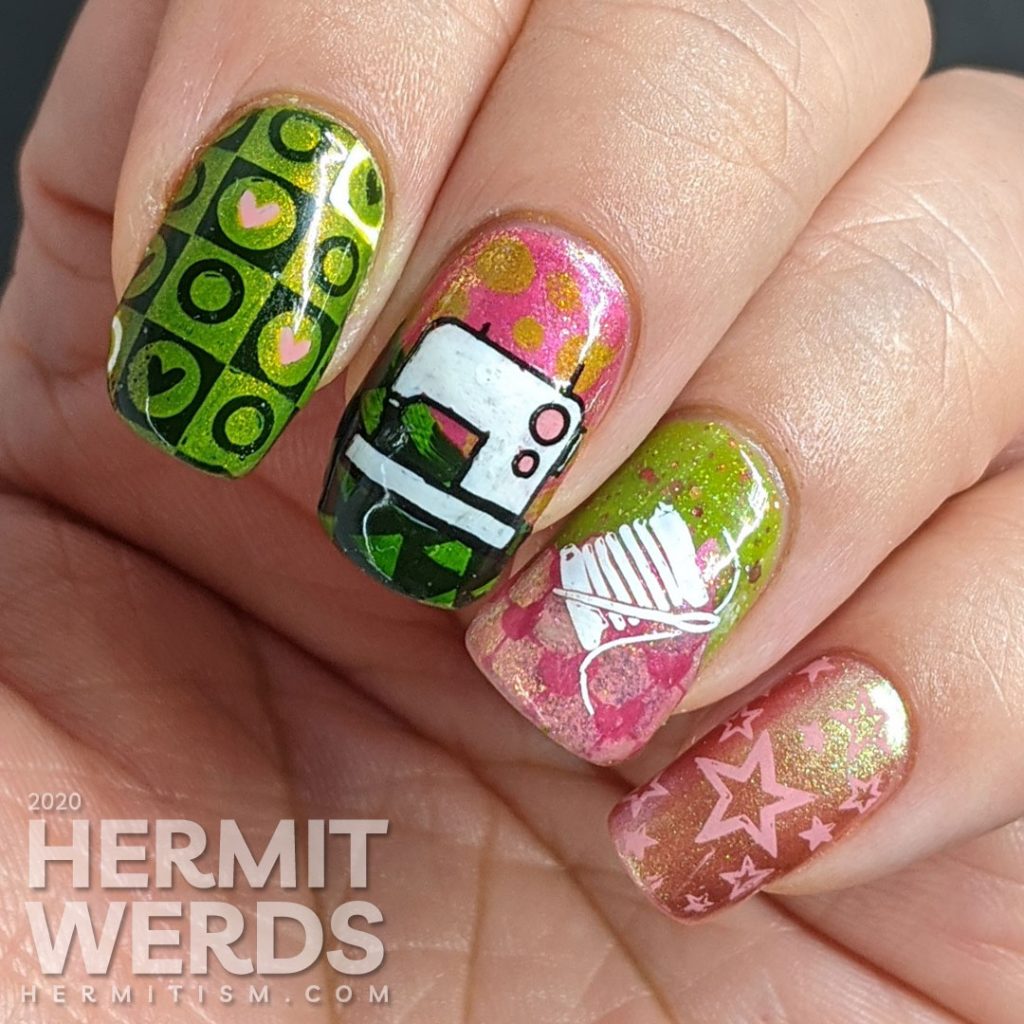 Intellectually I know cockroaches would be worse than lint, but at least they wouldn't keep sneaking into my photos! 😆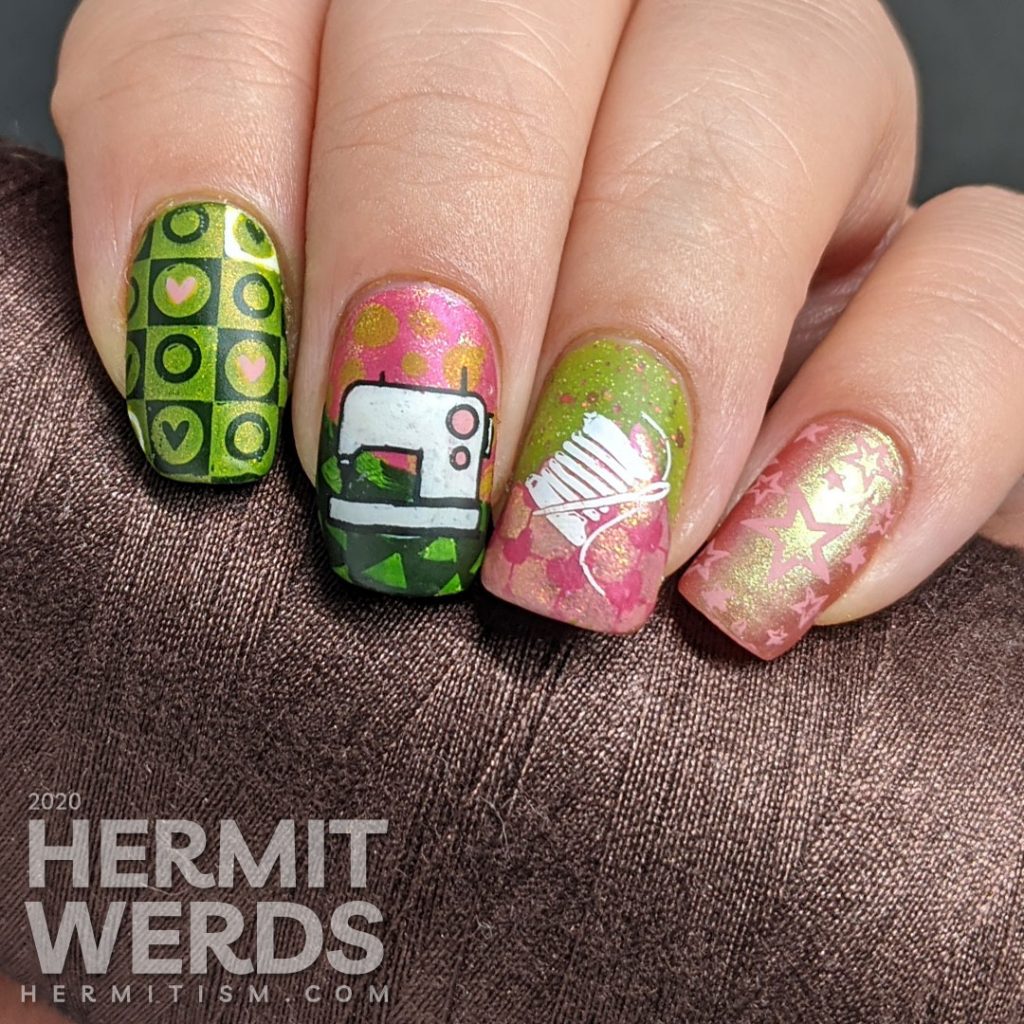 Nail art products used
Base Polishes:

Stamping Polishes:

Advanced Stamping Polishes:

Stamping Plates:
I re-used and layered polishes as much as possible, but I still ended up using ten different polishes. The last time I painted a nail art with so many products is Bridge to the Heavens (9). I figured it was fitting to include as many elements as possible since most quilts have a mixture of patterns and colors to make the design. I even made a pond swatch with the jelly-like Night Owl Lacquer's "Dead Inside" and a triangle pattern.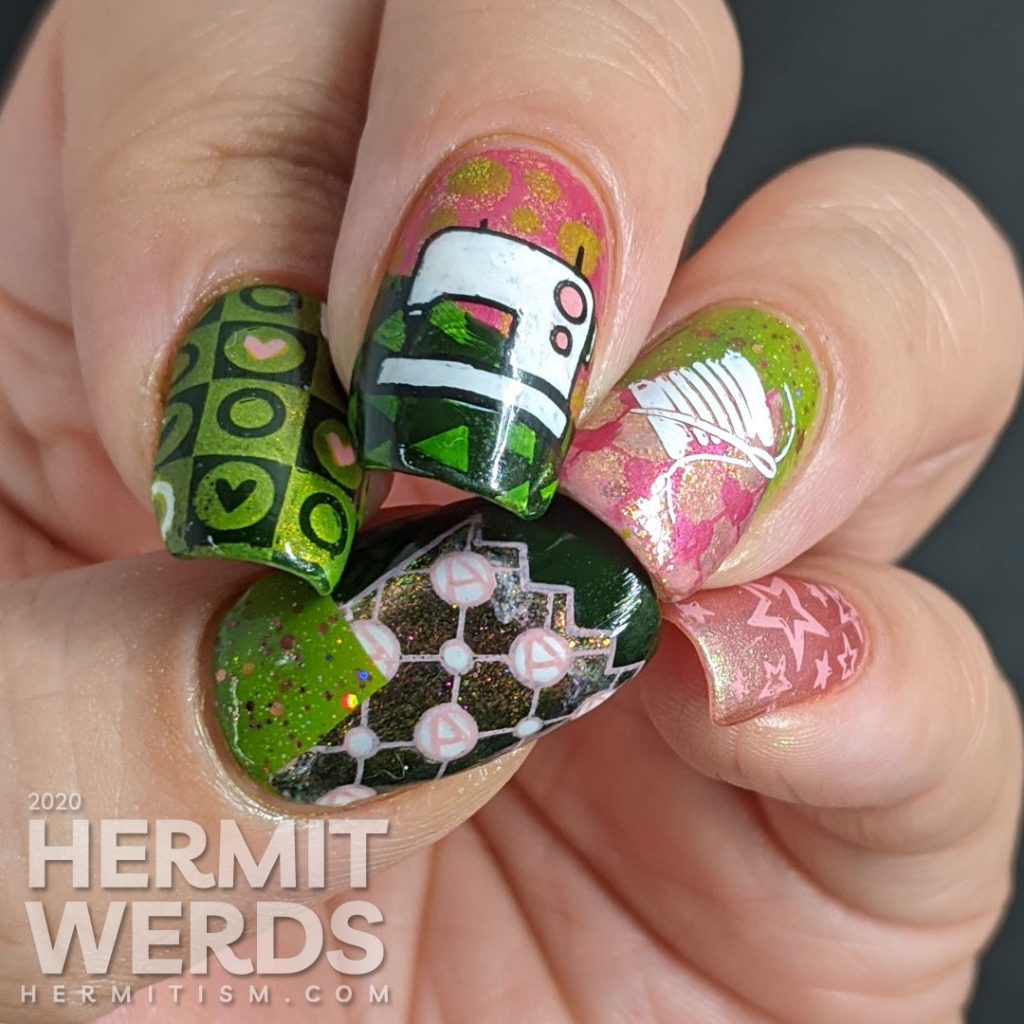 I also took advantage the see-through nature of Emily de Molly's "City of Light" to liven up two different swatches in two ways: by itself as a translucent fabric and with a pink backing. Even a matte top coat couldn't keep that shimmer down!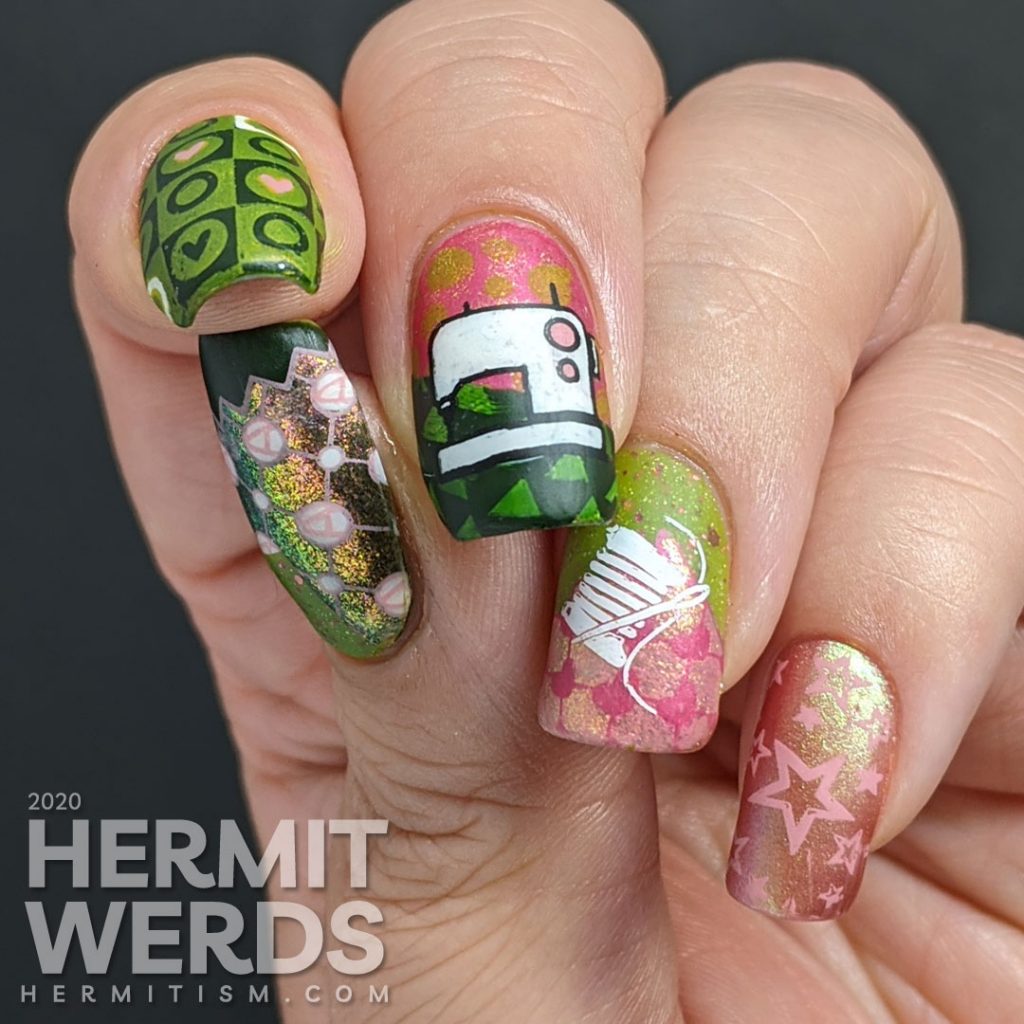 Time for a macro so you can see all my mistakes admire how truly lovely all those indie polishes are.
This ended up being my favorite nail, which is kind of ridiculous considering it took the least amount of time to paint. I think I want to use this combo (Emily de Molly's "Midlife Crisis" with a light pink like Born Pretty's "Cherry Blossoms" stamped on top) as the background for an entire mani…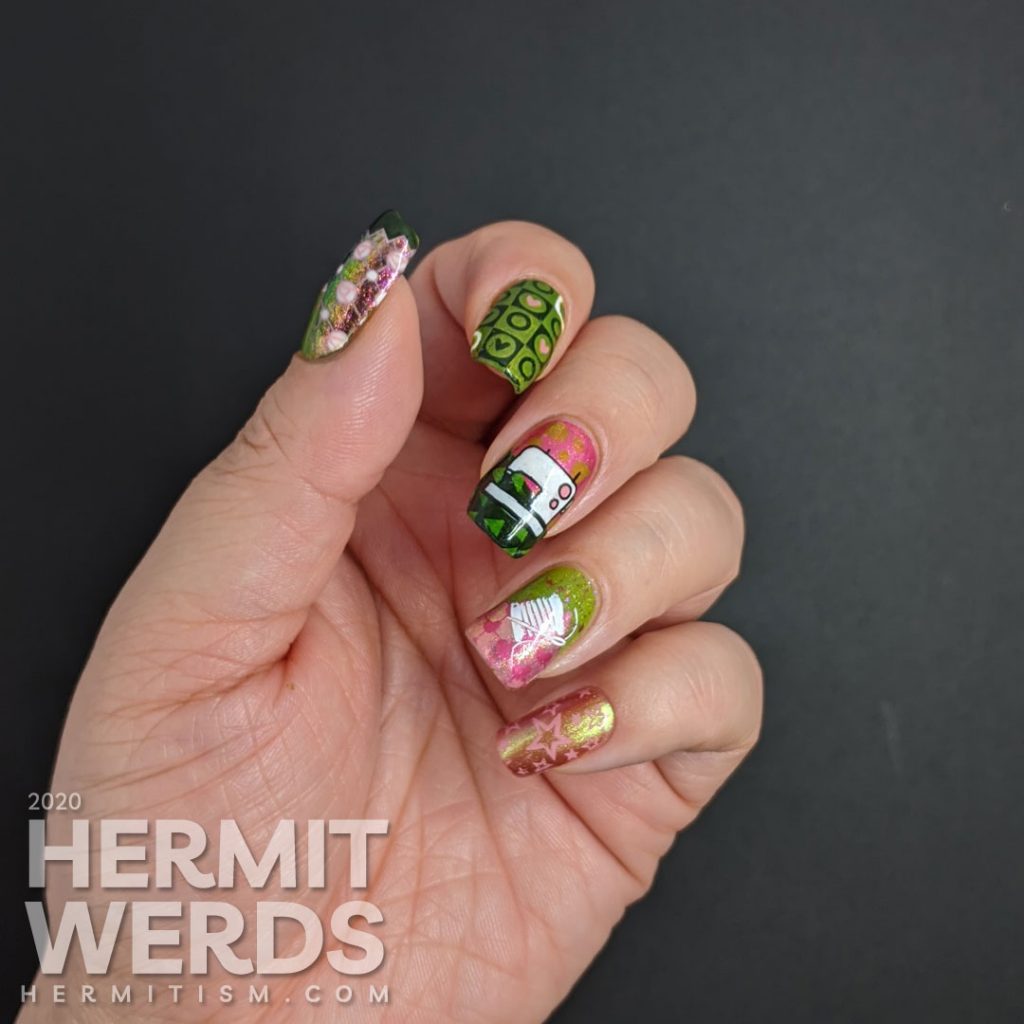 #AZNailArtChallenge 'Q' is for Quilt
Well, if you've been on Instagram lately, you'll know that they are still blocking seeing anything but the top posts thanks to all the misinformation the far right has seen fit to dump everywhere. So…thanks for that.
Stopping the spread of misinformation is very important. So I'll give Instagram credit for doing the thing that takes the least amount of effort on their part. Hopefully not the only strategy they plan to use in the future since it will only slow the spread of misinformation. It still doesn't keep it off your regular feed and blocks so much of the community aspect of things like nail art challenges. There's a reason why people follow hashtags too, after all…
Anyway, here's a link to the challenges' hashtag in hopes for its future usefulness, but for now this beautiful collage will have to do if you're not following the individual participants. 😍
Until next time, friends! 👋