It's been a while since I painted something where I thought the difference between matte and glossy top coat would be interesting to see. You'll see the photos swap back and forth between the two. This harvest nail art was painted for the Harvest Moon full moon clear back in September, but I didn't get finished in time for the collab and then it never seemed right to post this. I adore its monochrome simplicity combined with a feeling that it's celebrating human achievements. I needed to share before the next full moon.
Nail art products used
Base Polishes:

Stamping Polish:

Advanced Stamping Polishes:

Stamping Plates:
Items in italics are debuting on the blog for the first time.
This look was created by painting a dark mustard jelly nail polish over a light mustard background. I dabbed at the jelly as I applied to create a texture from dark to light across each nail. Then I smoothed it all out with plenty of top coat and stamped the grain and space exploration decals on top. The moon (in my context) or sun (which would be an equally valid interpretation) is the brightest object in the whole nail art and seals the deal for me.
#TheLunarCollabSept – Harvest Moon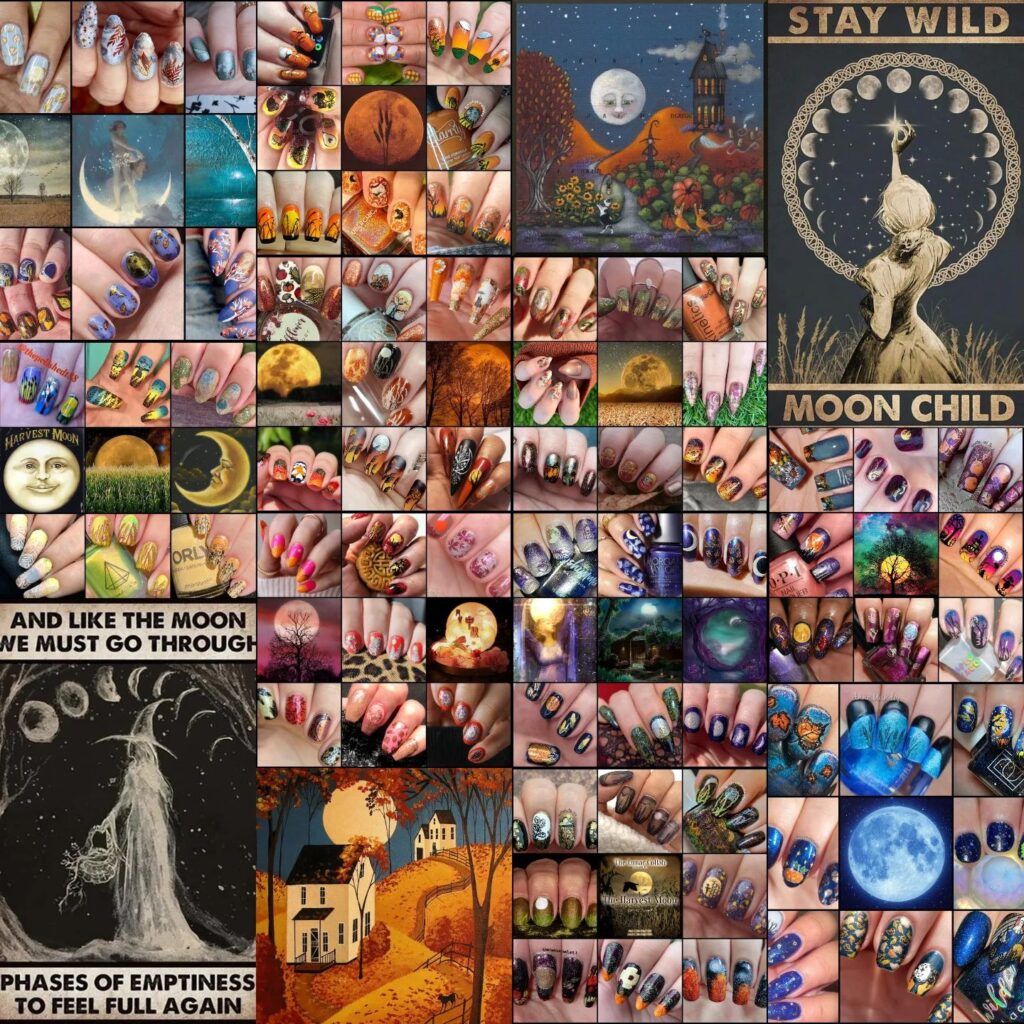 Final Harvest Moon nail art photos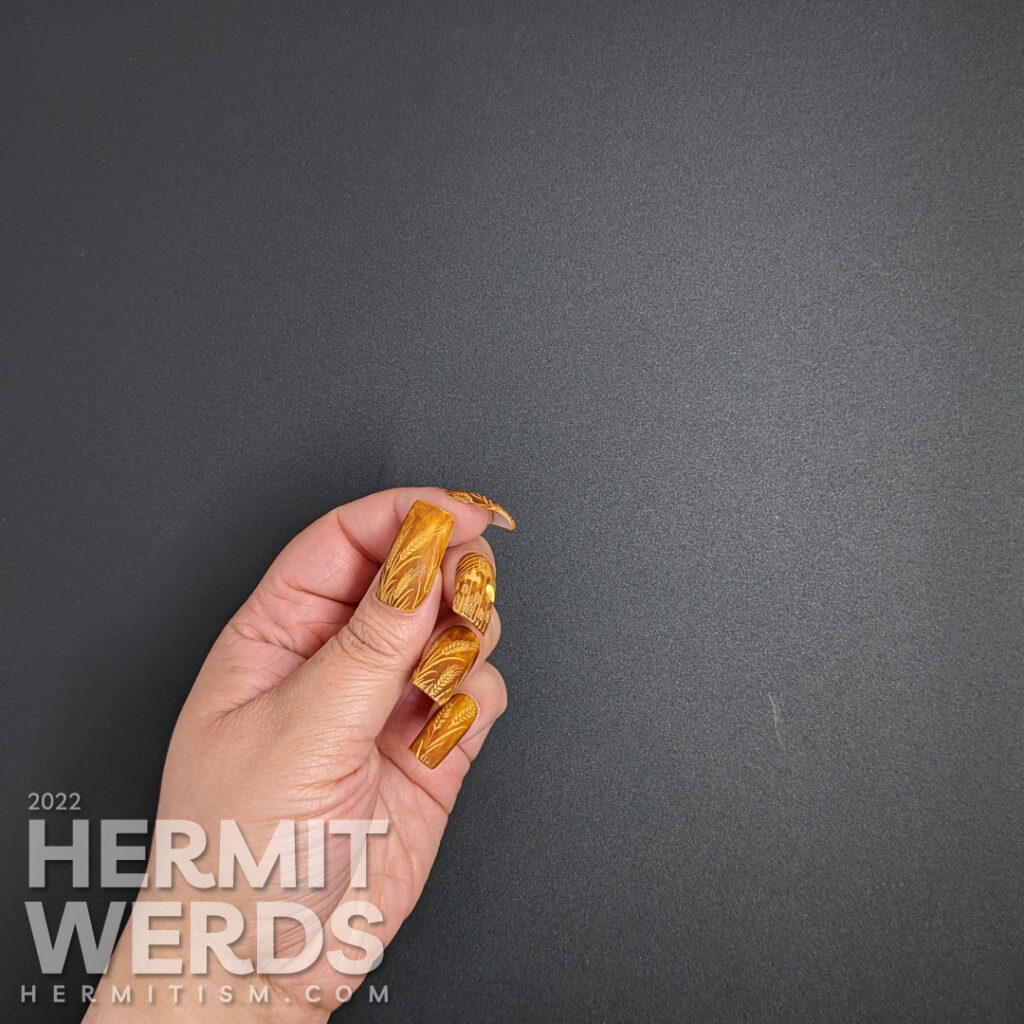 Until next time, friends! 🙋‍♀️
Lunar Collab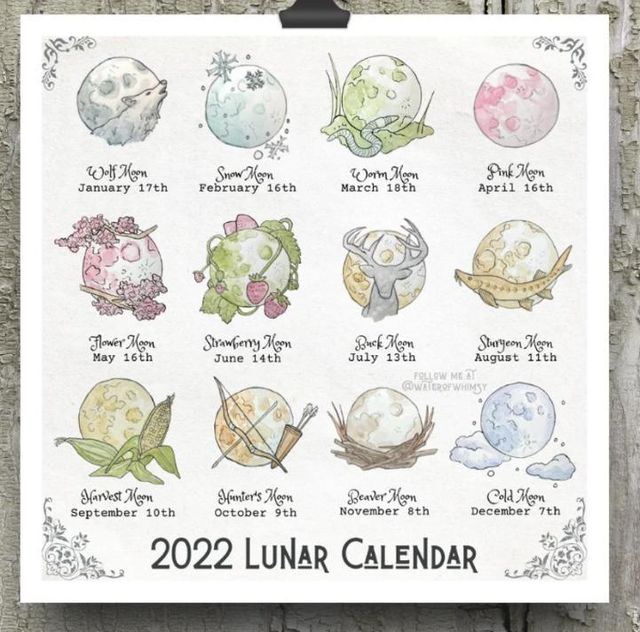 Here is a list of all the full moon nail art that the I have done for this Instagram challenge so far! Sorted from the oldest to the newest.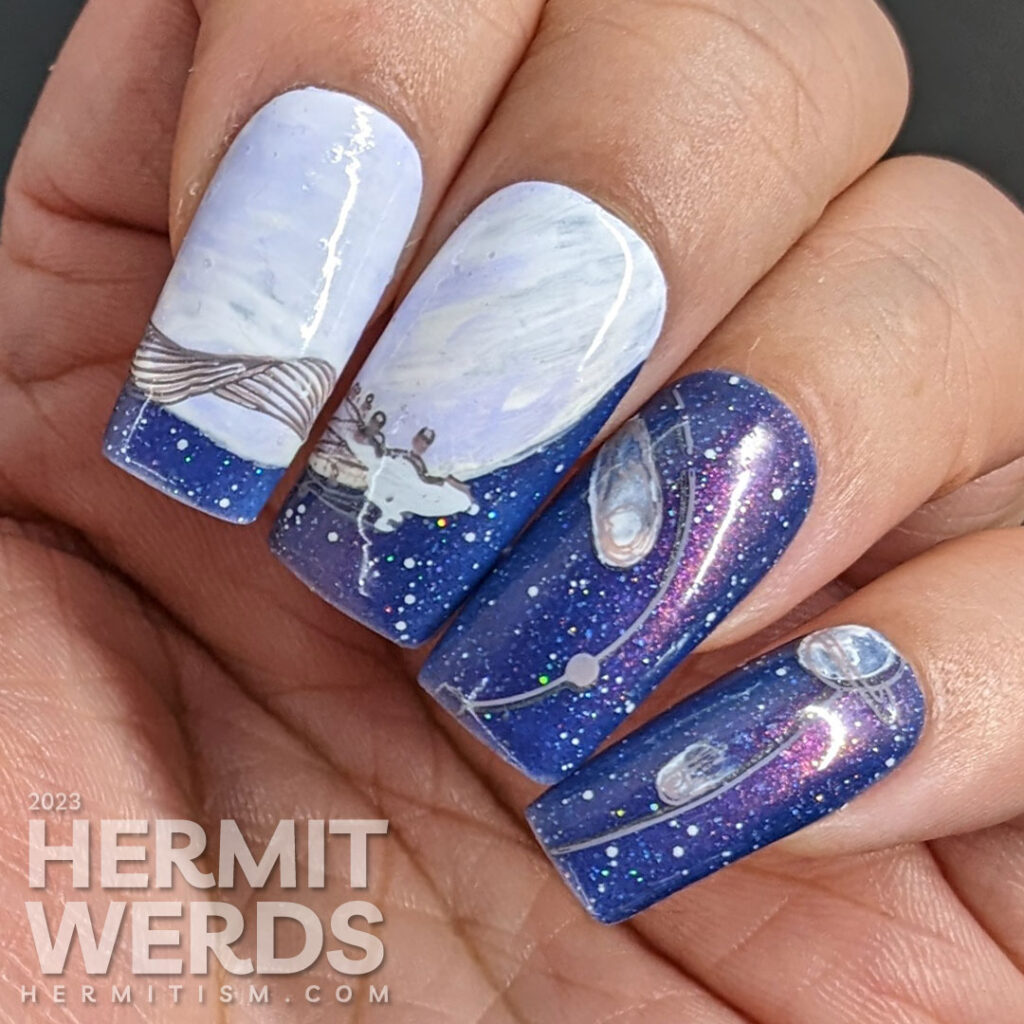 Extra moons