I meant to post a different nail art with autumn leaves today, but I I realized it fit a different prompt better and I luckily had this old design waiting in the wings. I painted this fall look clear back in 2020 on my cindy hand using the same base as Turkeys Wanted. Ah, back when I hadn't read any news about cheap/improperly cured gel polishes causing people to develop allergies that will affect some dental and medical procedures. Seriously, be careful with gel polishes, folks.
Fortunately I already properly disposed of this cheap gel long ago. Because despite the color shift I caught in my photos, this polish didn't transition at all without help.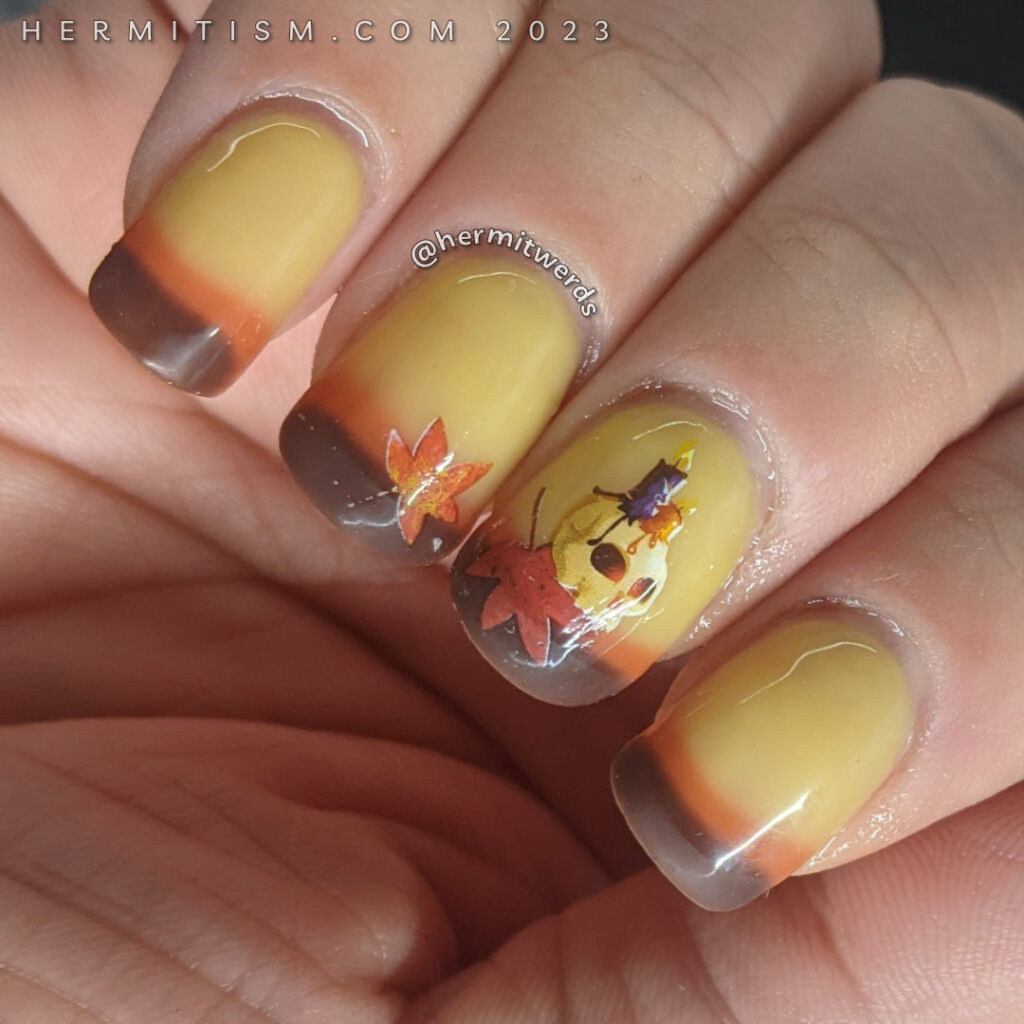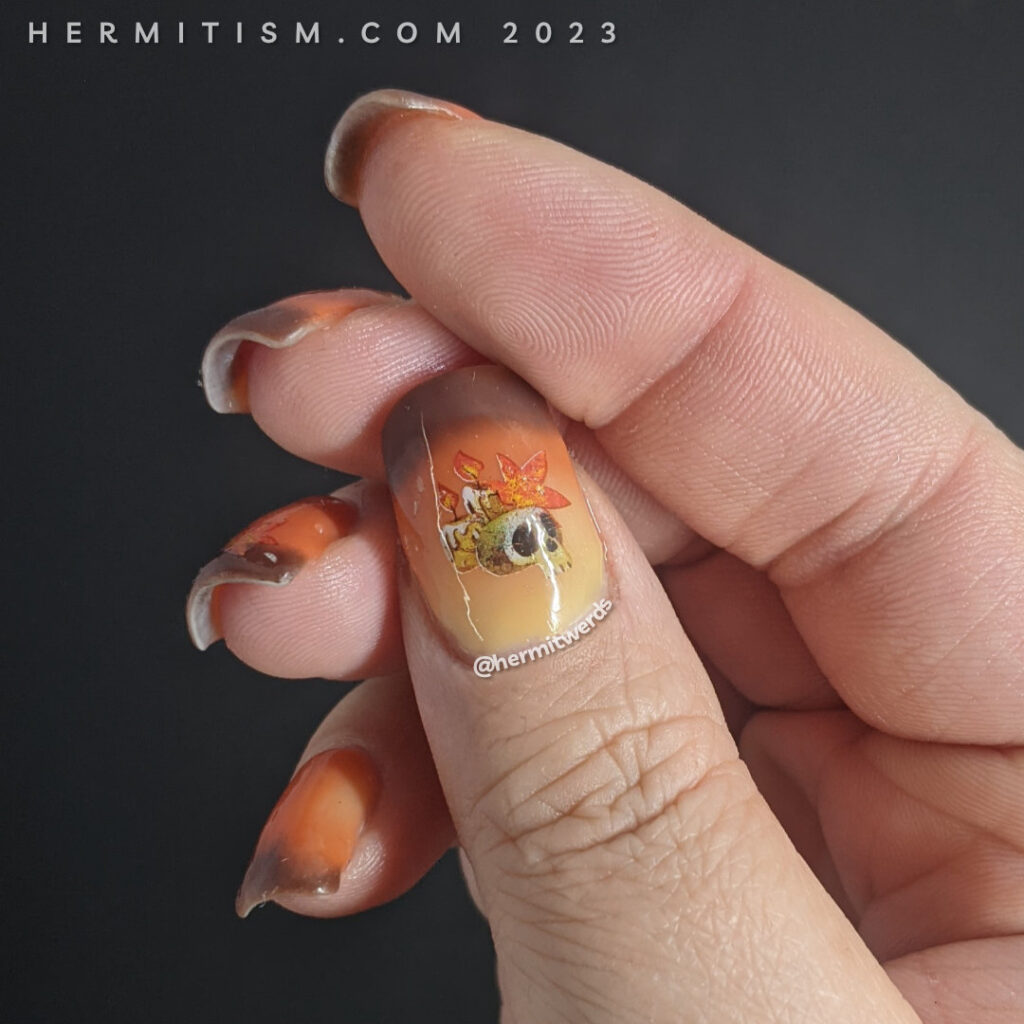 Nail art products used
Base Polish:

Nail Vision's "BB01"
Combined water decals from two different sheets from a pack of 48 Halloween water decals on Aliexpress
Items in italics are debuting on the blog for the first time.
And since this was an older look, I don't have quite the spread of photos that I'm used to posting these days. But that's okay. I think we captured this well enough. You can't get more autumn than this! Water decals can be really nice, which is why I keep buying them every now and then. I really should use them more often. 😅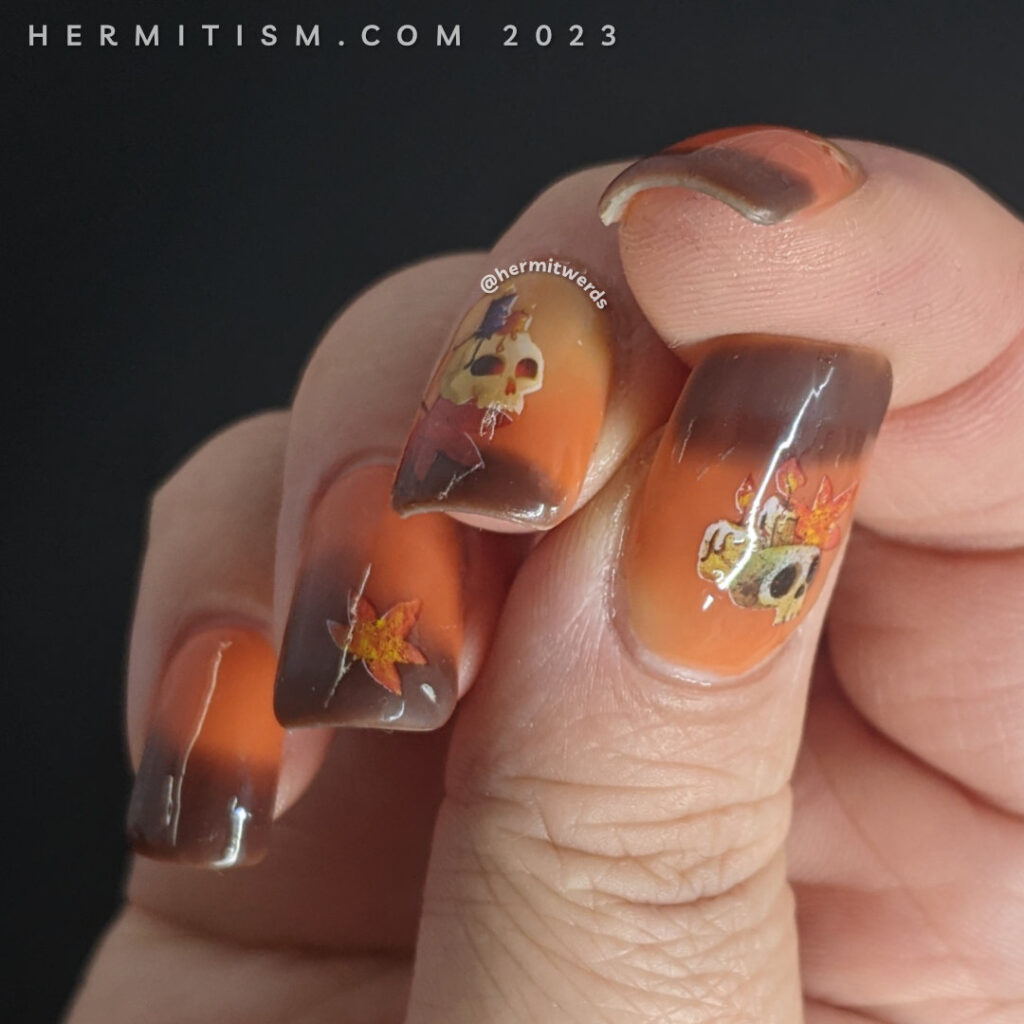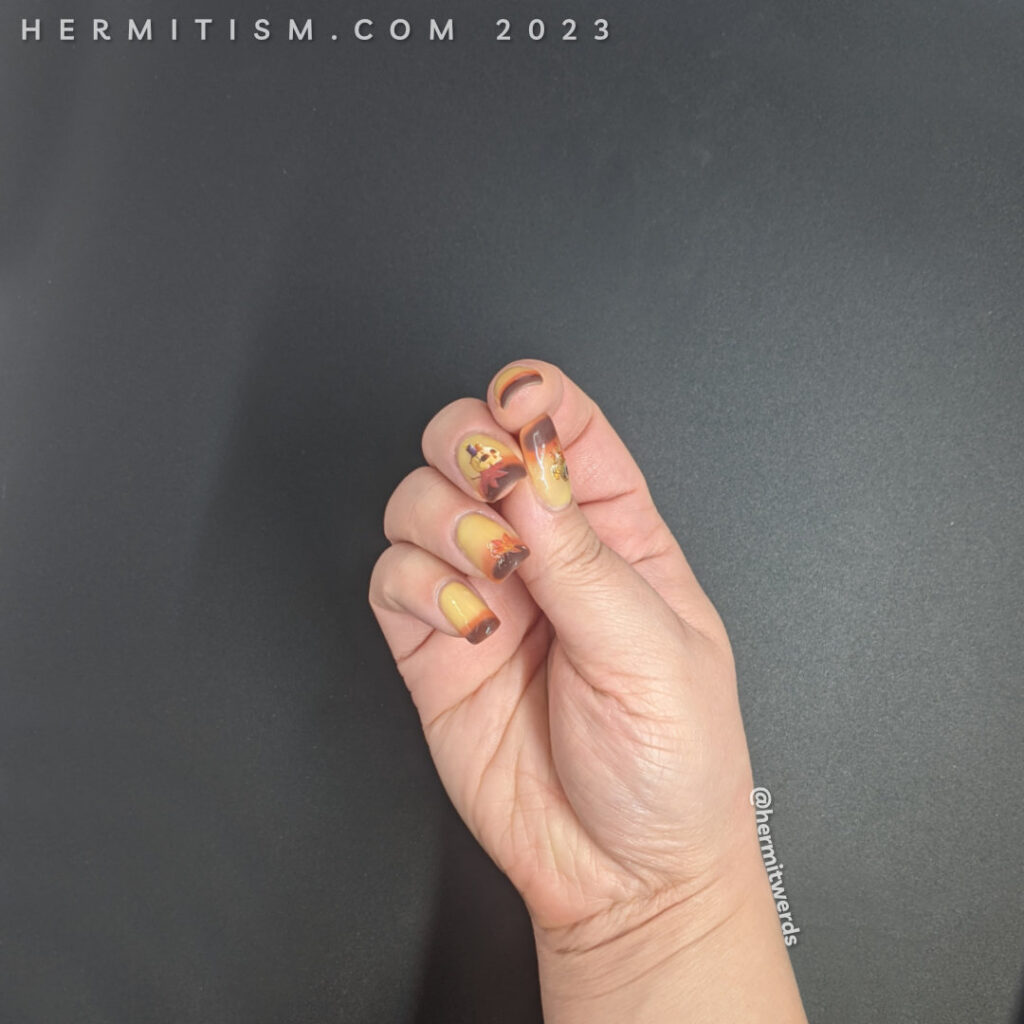 Until next time, friends! 🙋‍♀️