I tried a new Instagram challenge this time: @ColoursWithinWomen. When this group goes with a color theme, they want to see three nails of only that color and an accent nail. (No rules for thumbs though. Woo!) I have a lot of neglected brown polishes that for some reason I'm planning to use a lot in the next little bit so I picked one that wasn't up for use already and a stamping plate full of mandalas. The plan was to use as many unused polishes as possible and that worked out well for me. I got to cross off a lot of things on my products to use list. *fistpump*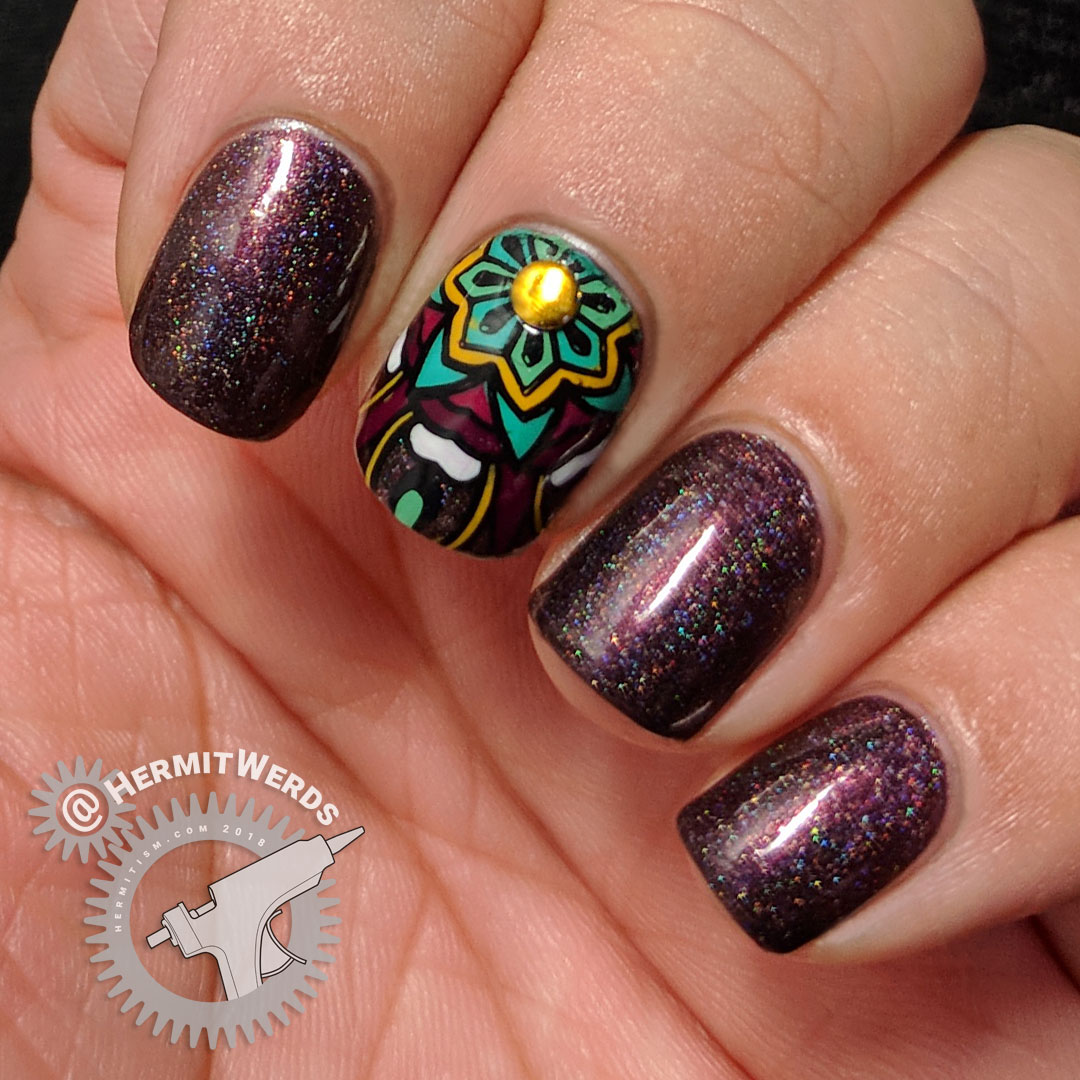 My hands have been really shaky lately. I was even smart this time and used my magnifier while filling in the decals, I still colored outside of the lines way too much. *sigh*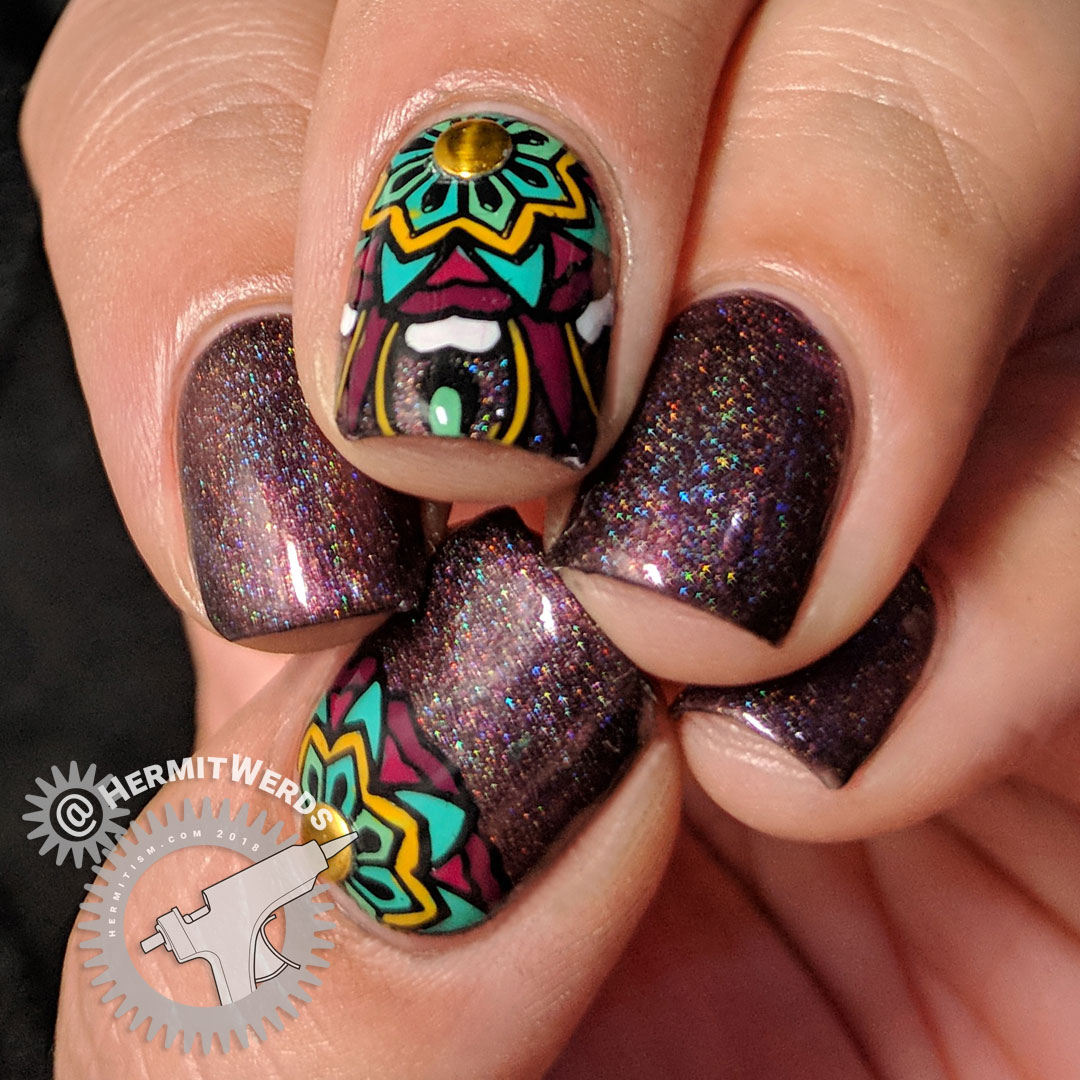 Normally I take all my photos in my ShotBox, but it doesn't have natural lighting so holographic wonderfulness is harder to capture. So this time I took photos in the ShotBox and under my big natural light lamp and I ended up picking all my photos from the latter group. Sadly, it means getting my phone to focus on the exactly right spot isn't as easy, but I am enjoying all the rainbow. Brown and rainbows is such a wonderful combo. When I was first introduced to holographic polishes, I fixated on my desire to own a brown one really fast. Too sweet.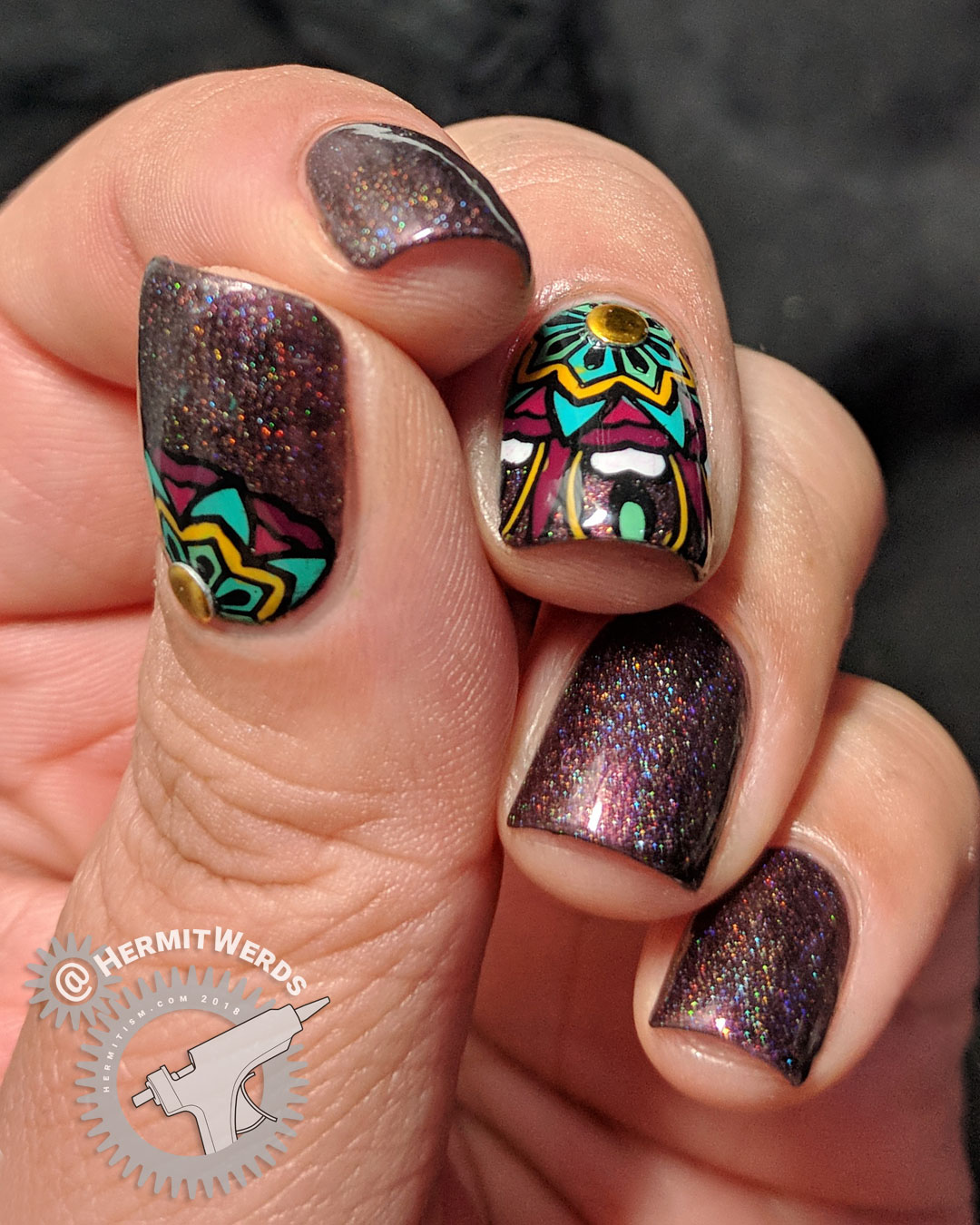 The beautiful brown holographic polish I used today is ILNP's "Chocolate Slate" so that justifies the title for this blog post immediately. Sadly, I did not eat chocolate while these were on my nails. It feels like an opportunity missed.
I decided to take a swatch photo since all my nails were going to be painted the same color to start. This was actually the first brown holographic polish I ever bought and it kinda was a mistake for me. "Chocolate Slate" is a purple-y brown with a scattered holo. I've found I prefer golden browns and linear holos. It is still nice to have this shade in a holographic option, but it wasn't the first brown I should have bought. I will probably get much more use out of Celestial Cosmetic's "Your Approval Is Not Needed" over my lifetime.
Well, unless I die soon, since right now they have both been used twice.
That wasn't too morbid, was it?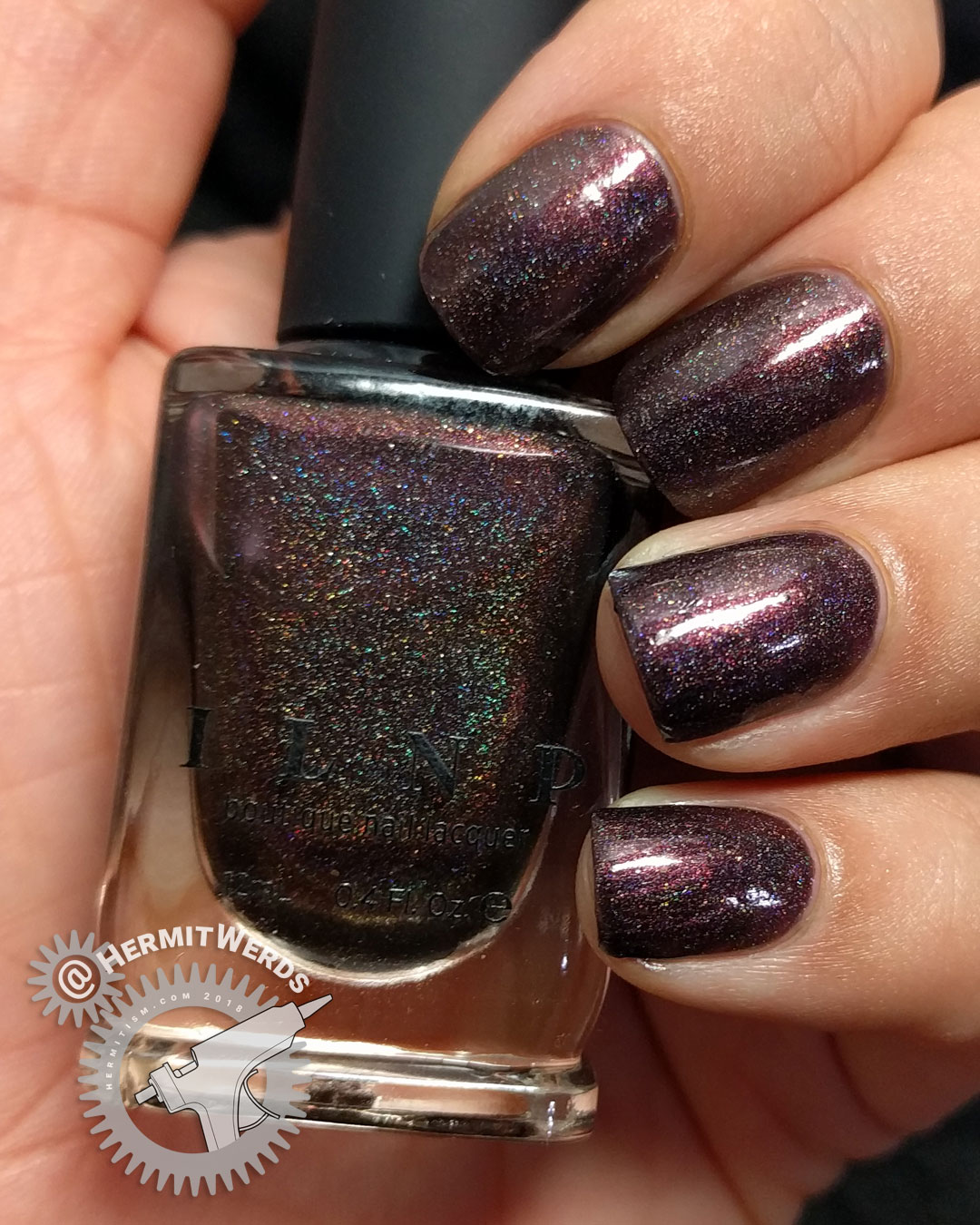 Check out the collage of beautiful brown manis (and then visit the group tag to see them close up). All this brown is making me think of fall even though it's technically three weeks away. I never used to pay attention to when seasons officially started, but ever since I organized my nail art on Facebook into seasonal folders I've become more aware. People are usually living the new season a month before it actually starts and nail artists are no different. Am I ready for fall?
Yes.
Because the cat gets cold and wants to snuggle. Put out, kitty!