I've been in a bit of a funk for the past few days, but I've finally gotten myself together enough to write this (brief) post. And, hey, it's also been a while since I painted something with watercolor. And it's been even longer–almost two years–since I painted my nails with white gel and re-used that lazy white base to play around.
Which is another way of saying, I've had this idea for painting this sea turtle nail art for a long time. I feel like I've been saying that a lot lately and…that makes me happy. I'm followin' my dreams! 💪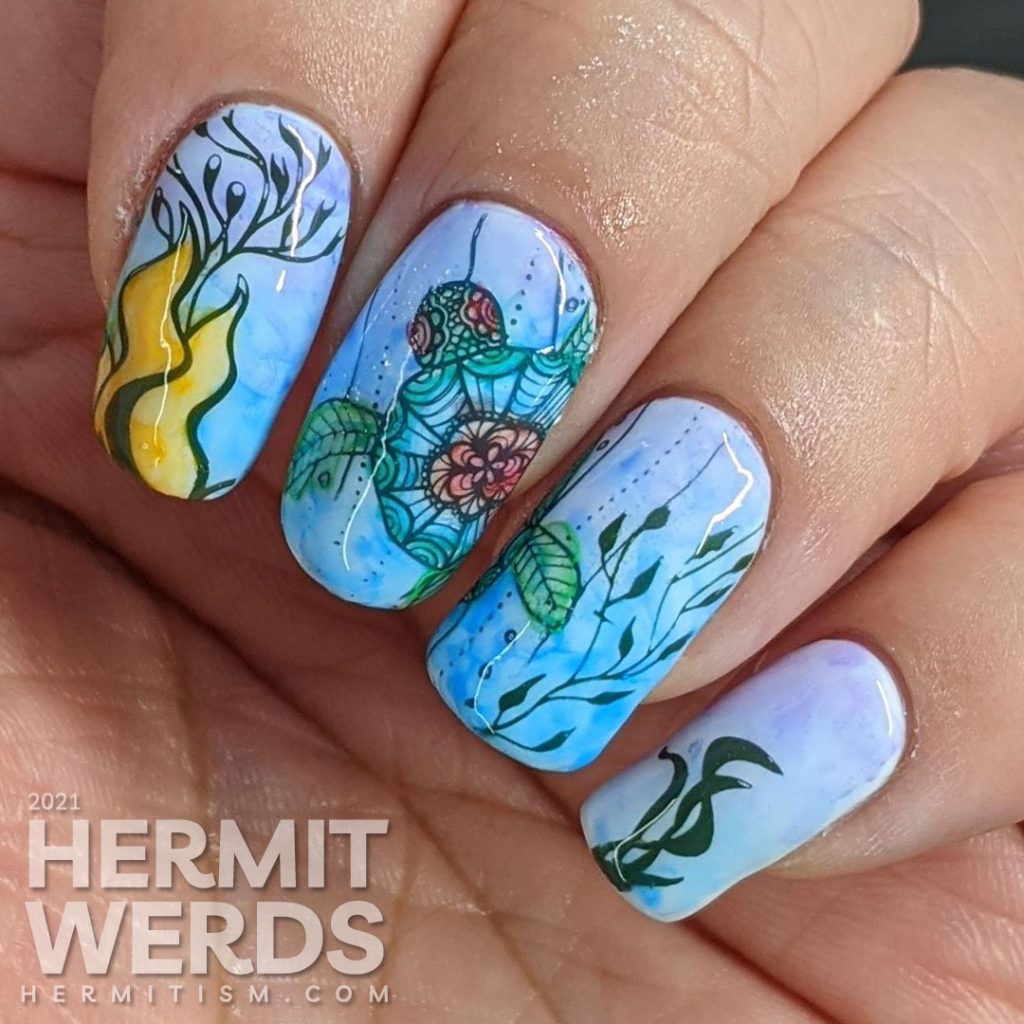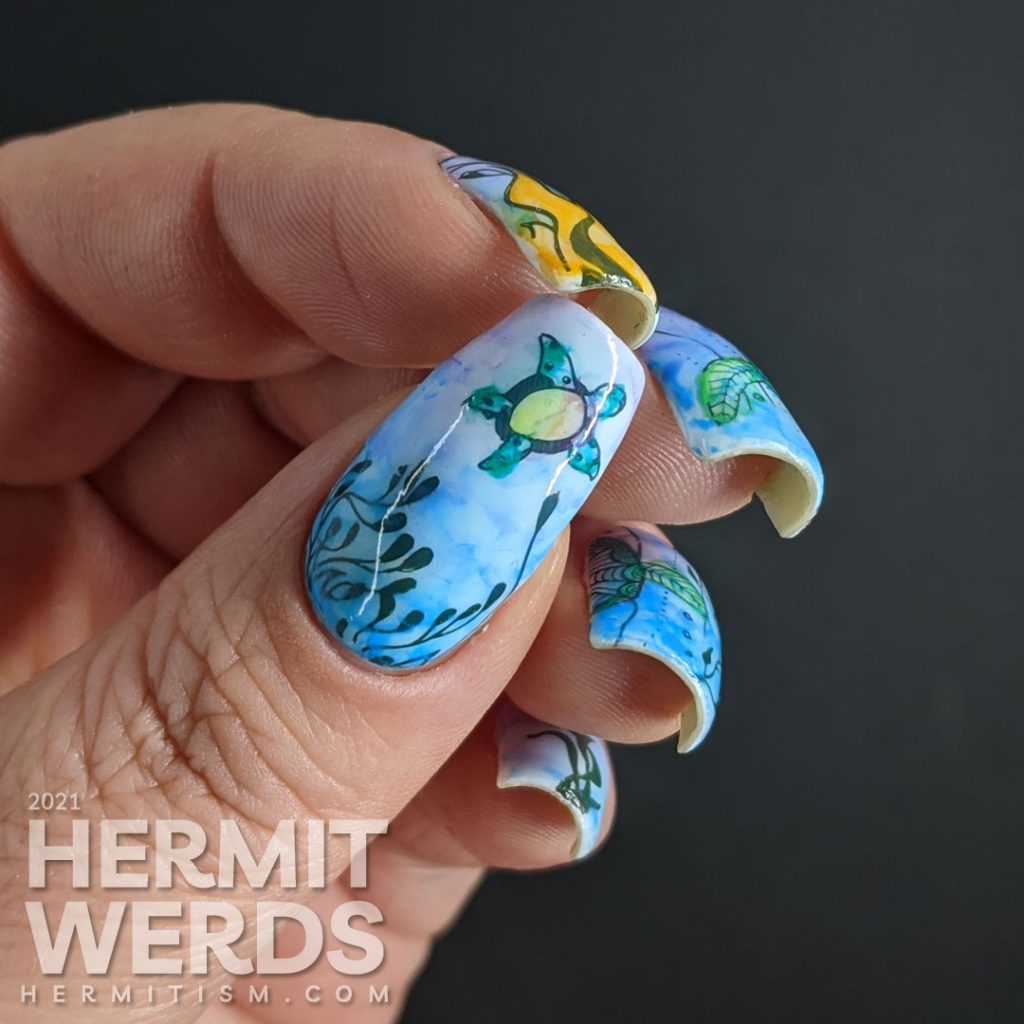 Nail art products used
Base Polish:

Stamping Polishes:

Watercolor "Look":

Stamping Plates:
Now that I have more shades of not-black dark stamping colors to use, I decided to use them with the watercolors. I even used a dark blue and and dark green….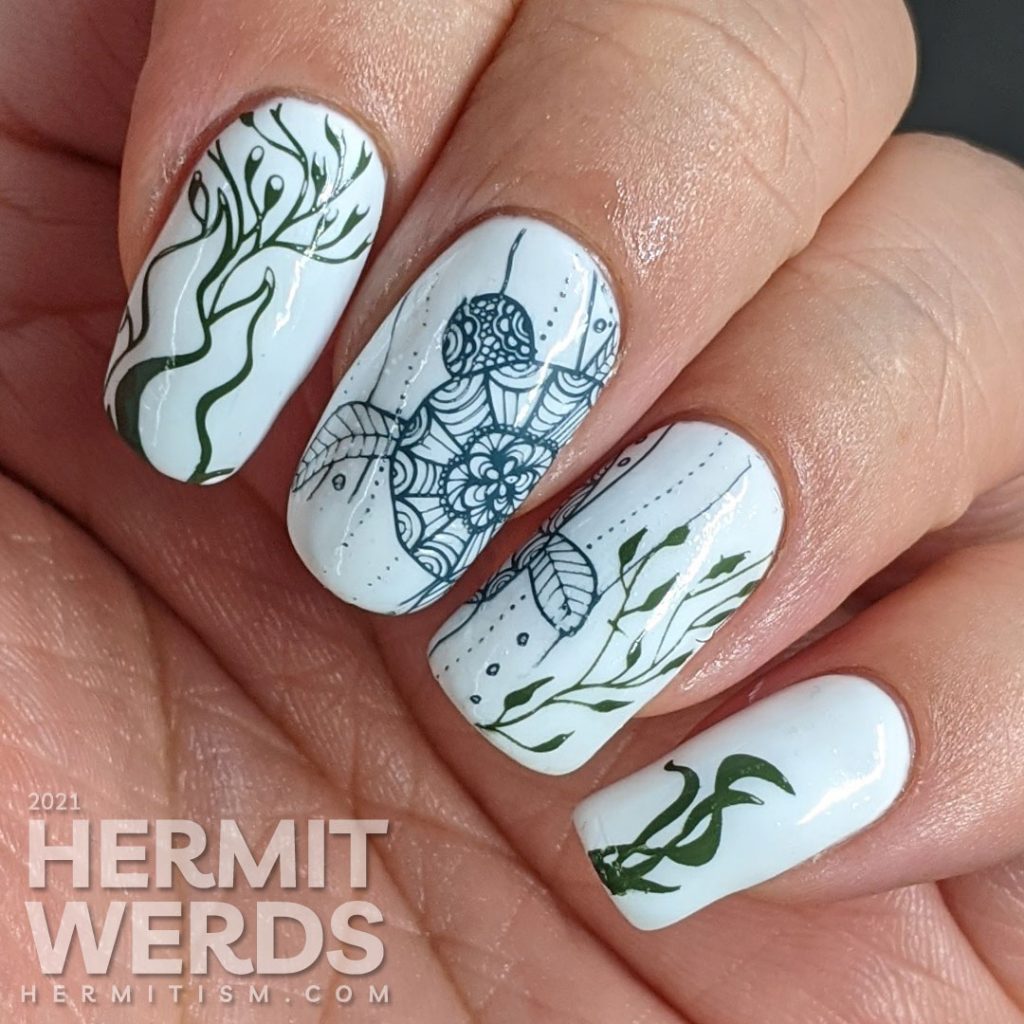 But then I feel like I forgot how important contrast is and made my background a little too dark. The sea turtle is blending into the ocean! Which I'm sure is a comforting amount of camouflage for it, but doesn't do as much for my design as I wanted. 😆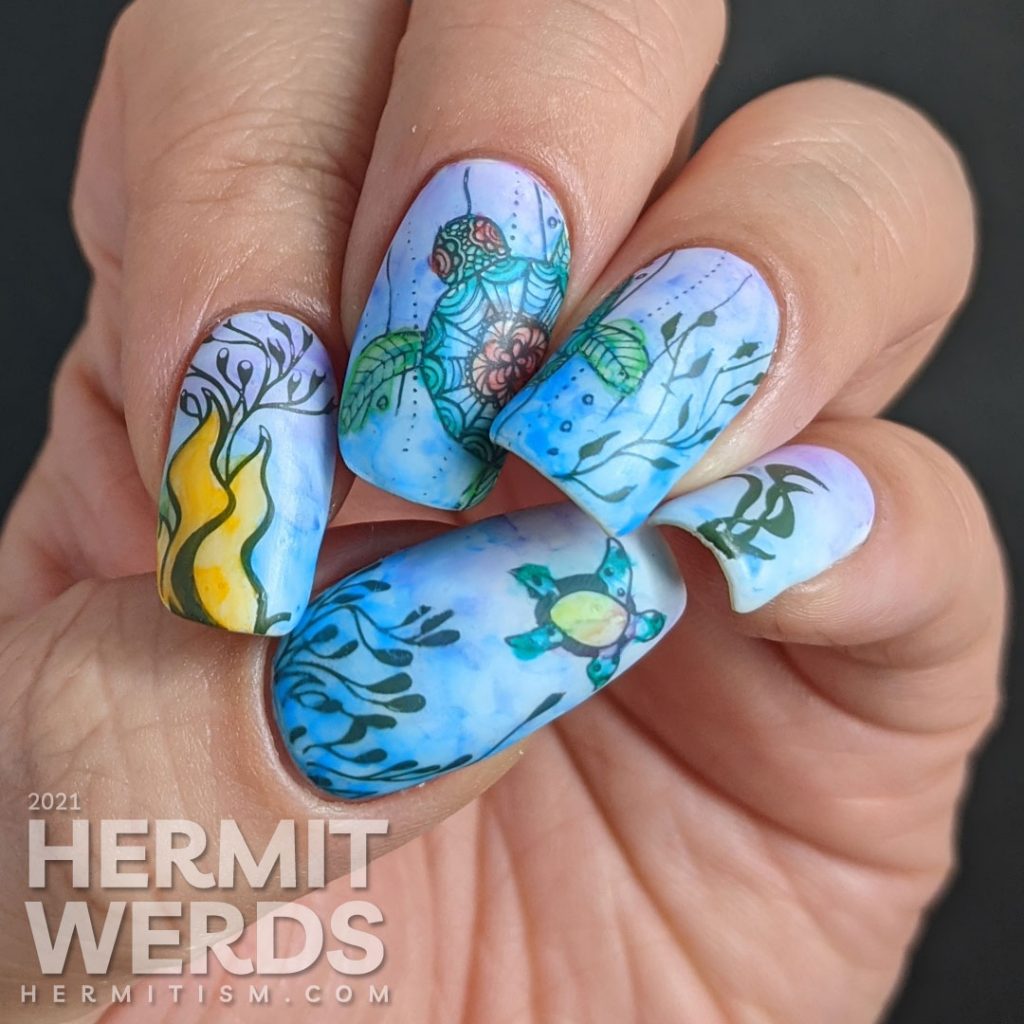 Previous watercolor nail art…
You can see on these three designs I went much lighter with the backgrounds, which really helped the main subject to pop more. Ah, well. More excuses to just paint more designs and get back to right.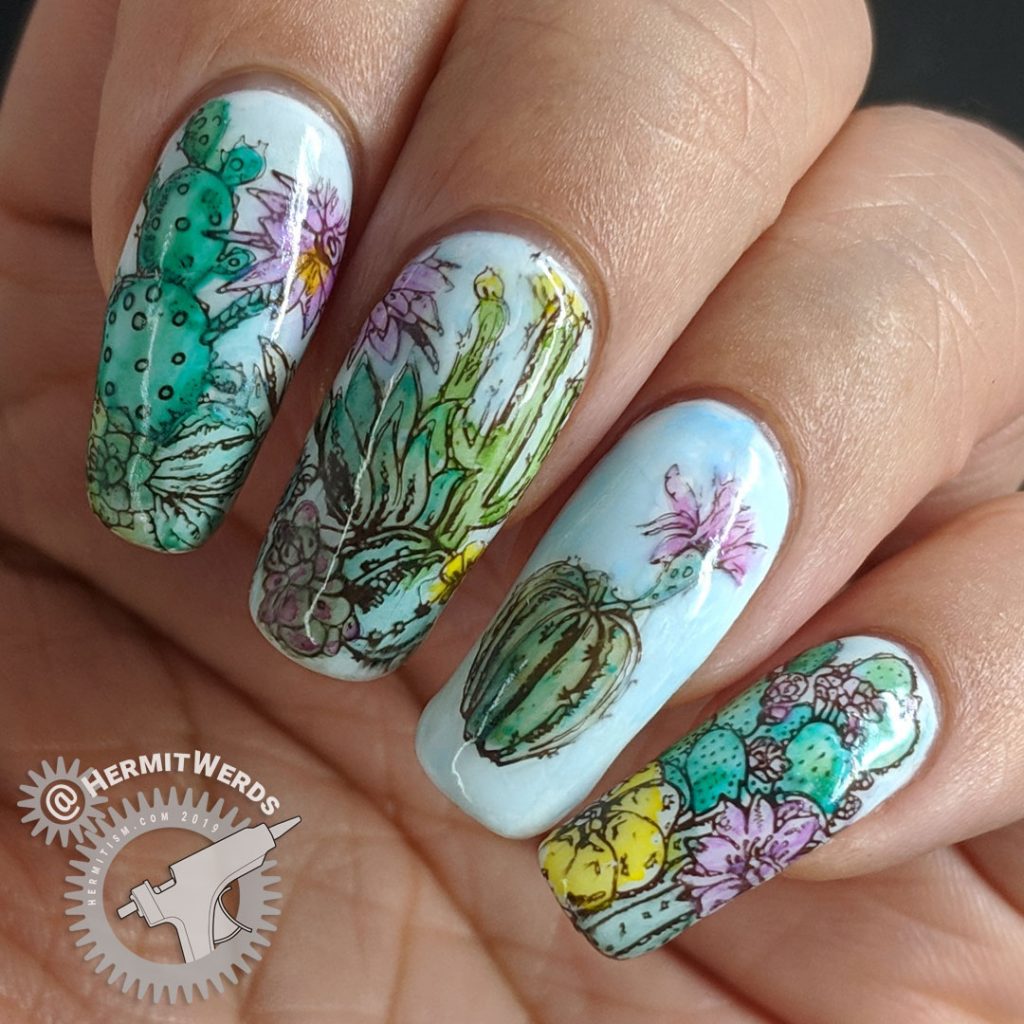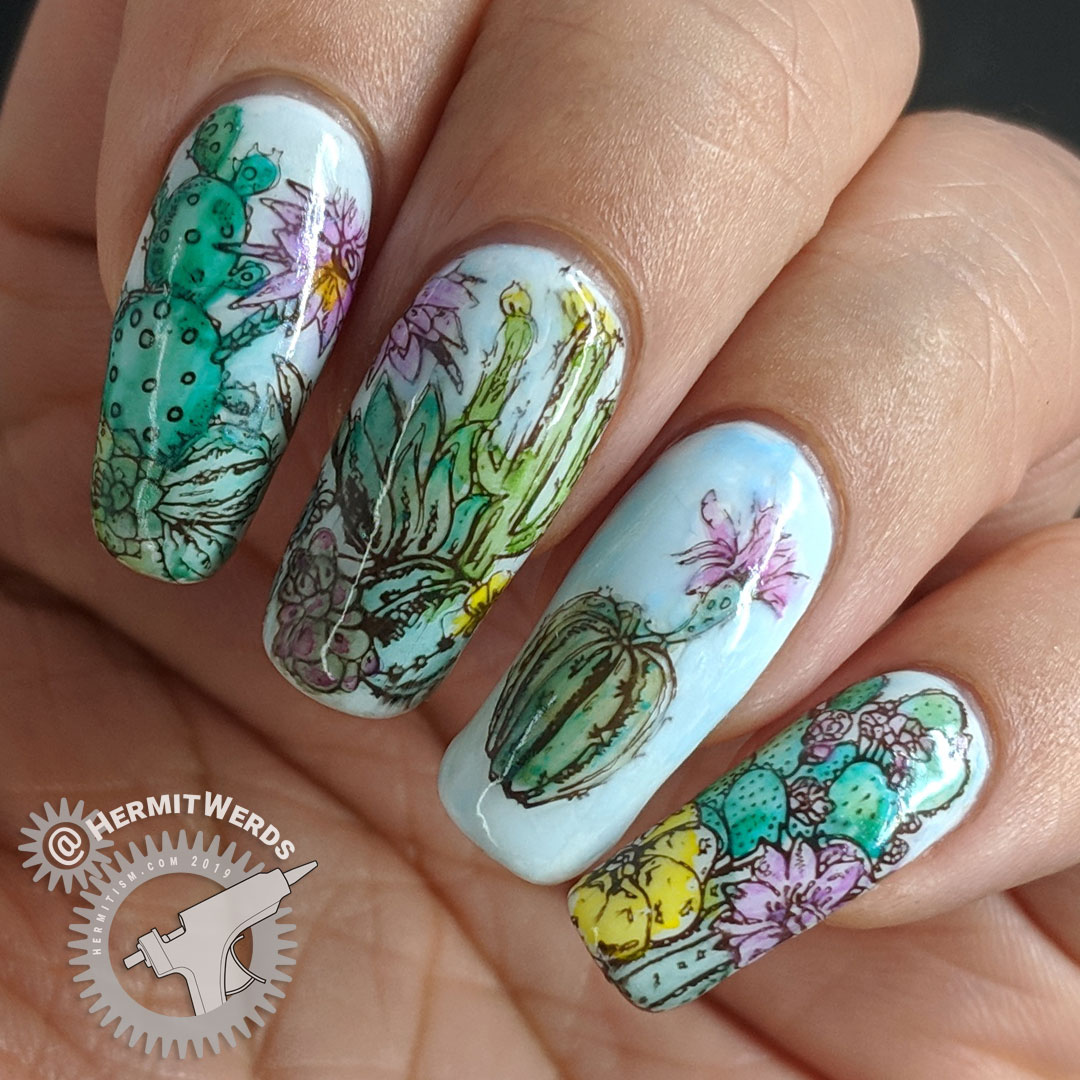 A-Z Nail Art Challenge
Meanwhile we have the collage from the nail challenge and there's so much prettiness here! @koaliaelnails even painted a tortoise shell design, which would not have even occurred to me but is brilliant! Check out the group tag. Also, the next subject is 'U' is for UFO, so I get to paint more alien nail art early in the year! 🚀
The last turtle nail art photos…
We end with a macro and our usual far away. I think the turtle stands out more at a distance than it does up close!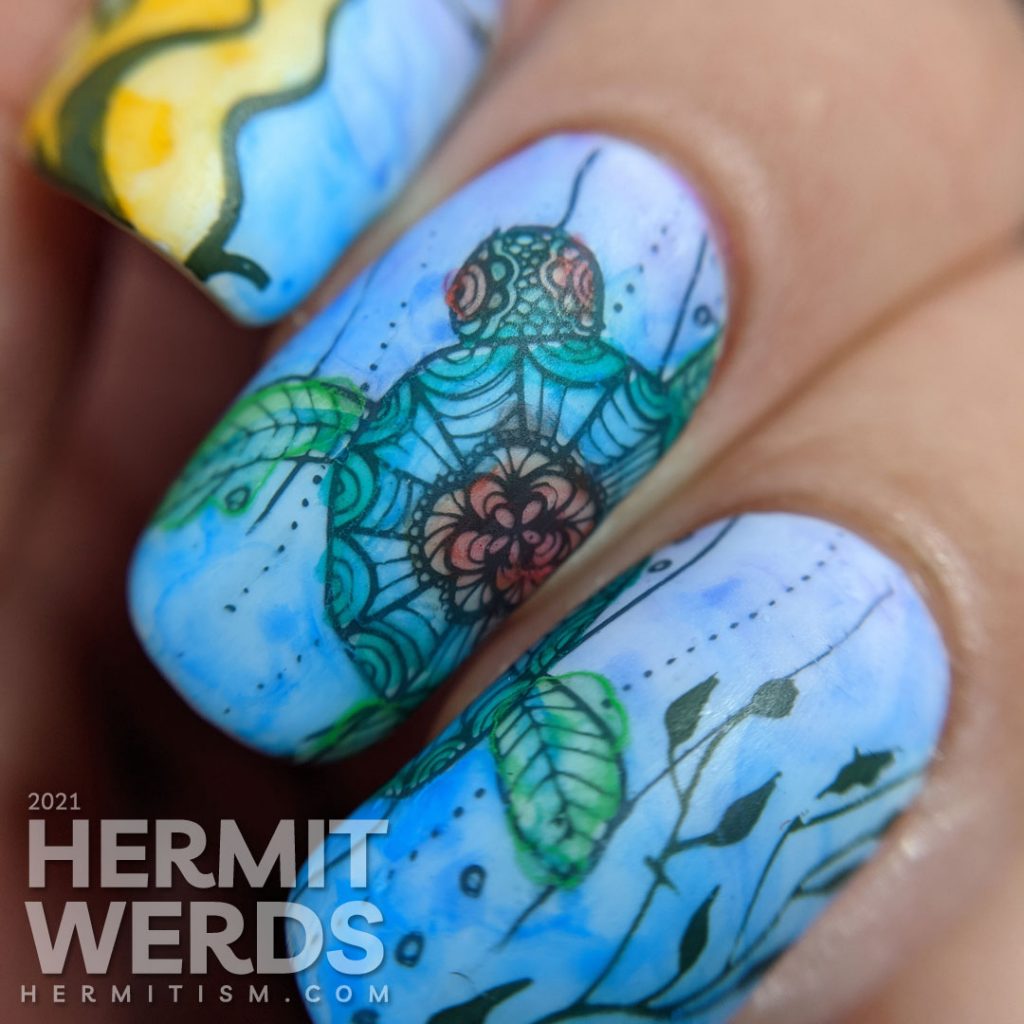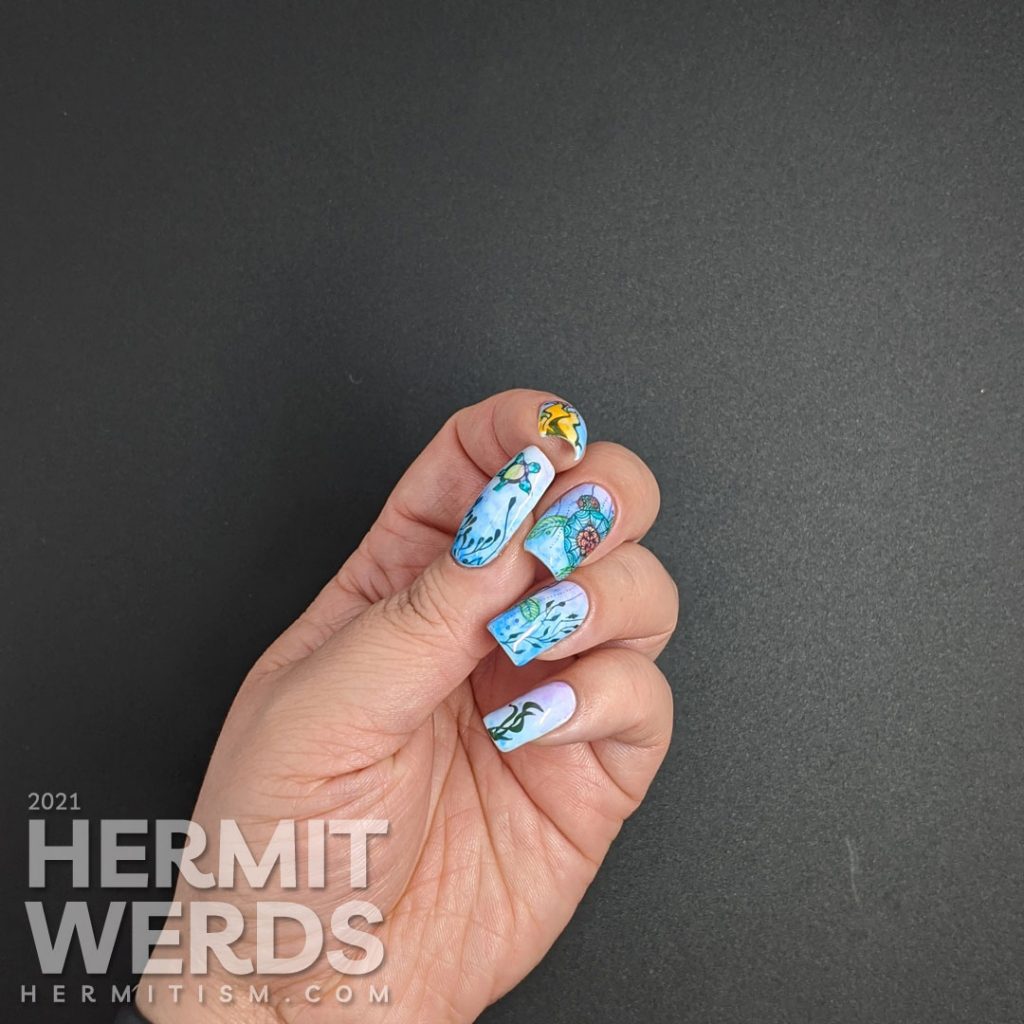 Until next time, friends! 👋