The dragons are here and they are magnetic! Esmaltes da Kelly/Phoenix makes such amazingly complex magnetic nail polishes. It's terrible for my wallet, but great for my nails. With a prompt like Animal Print + magnetic, it was a simple decision to pick scales and a gorgeous green/aqua magnetic. And because I am who I am I wanted to paint dragon nails instead of lizard (not that I don't like lizards…if I weren't such a fur and "meow" addict, they'd make the perfect pet for me since they're great for people with allergies).
These two photos probably show the best range of colors that I've seen with this polish. Yummy!
Nail art products used
Base Polish:

Esmaltes da Kelly's "Sharp Fangs"

Stamping Polish:

UberChic's "Pure Black"

Advanced Stamping Polishes:

Bonita's "Made to Envy"; Essie's "Aim to Misbehave"; KADS' "Cloud Dancer"; Maniology's "Caladium" + "Doom"; and Sinful Colors' "Snow Me White"

Stamping Plates:

Esmaltes da Kelly "Jurassic Age" (scale pattern)
Nicole Diary "208" (dragon eye, eastern dragon, flowers)
Items in italics are debuting on the blog for the first time.
Magnetic polishes are determined to make me struggle. No matter how sharp of a cat's eye line I have at the start, it's always super diffused by the time I take my photos. I tried to get ahead of this problem by sticking my falsies directly on a magnet and painting/leaving it there to dry for over 8 hours. My results were better, but I think I need to give it even more time. So I guess next month's magnetic nails need to be started soon so they can dry for a very long time on the magnet. 😅
Other struggles: stamping the decal on my thumb upside down so I had to do the whole thing over. Woo! Oh, well. I decided to try something different with my second go anyway and I think it works better.
Greatest happiness: adding a little rim and a few more brushes of a turquoise metallic polish on the eye. Every time I see it, it makes me so happy.
@MagneticMagicalNails – Animal Print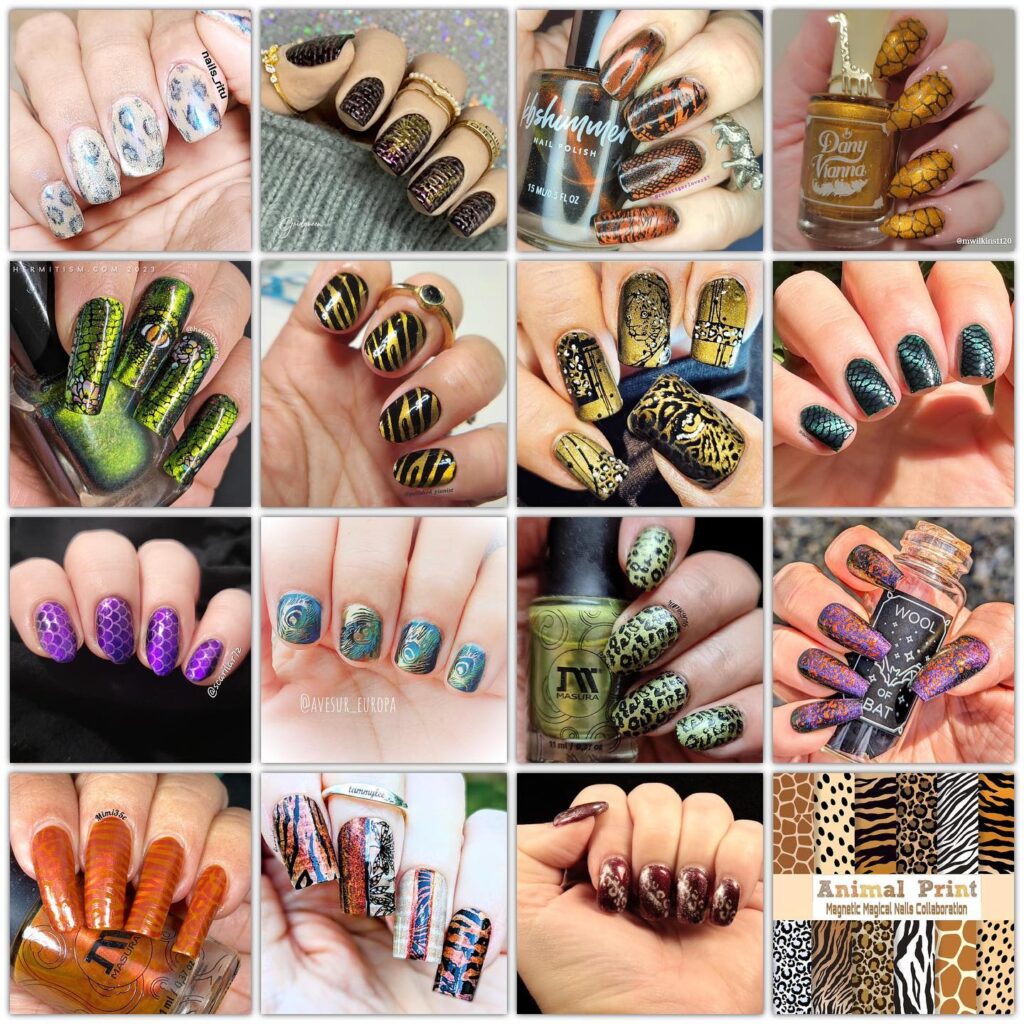 Final dragon nail art photos
Some additional macros photos because this polish is complex enough to deserve more photos. I've also included a side by side of the two different dragons I painted for my thumb.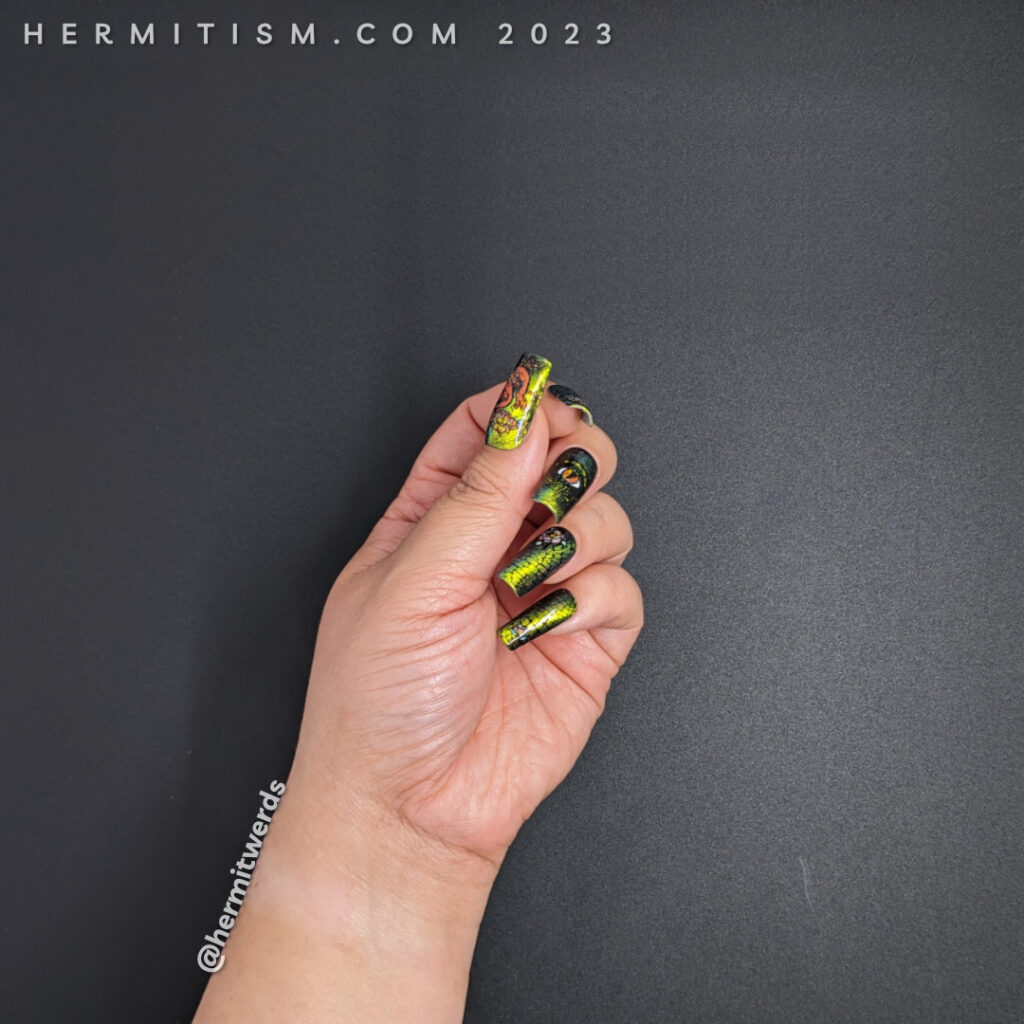 Until next time, friends! 🙋‍♀️