I've really been enjoying the Instagram prompts from @inkednailzartchallenge. They're just that little bit edgy and alt-culture for me. I hit a few prompts in March and I'm going to get them all this month if I can. They started off April with a bang by coming up with an Easterween prompt. Holiday mashup that involves Halloween? Yes, please! I had several cool ideas and this is the one I found I had the mental energy for: monster bunnies!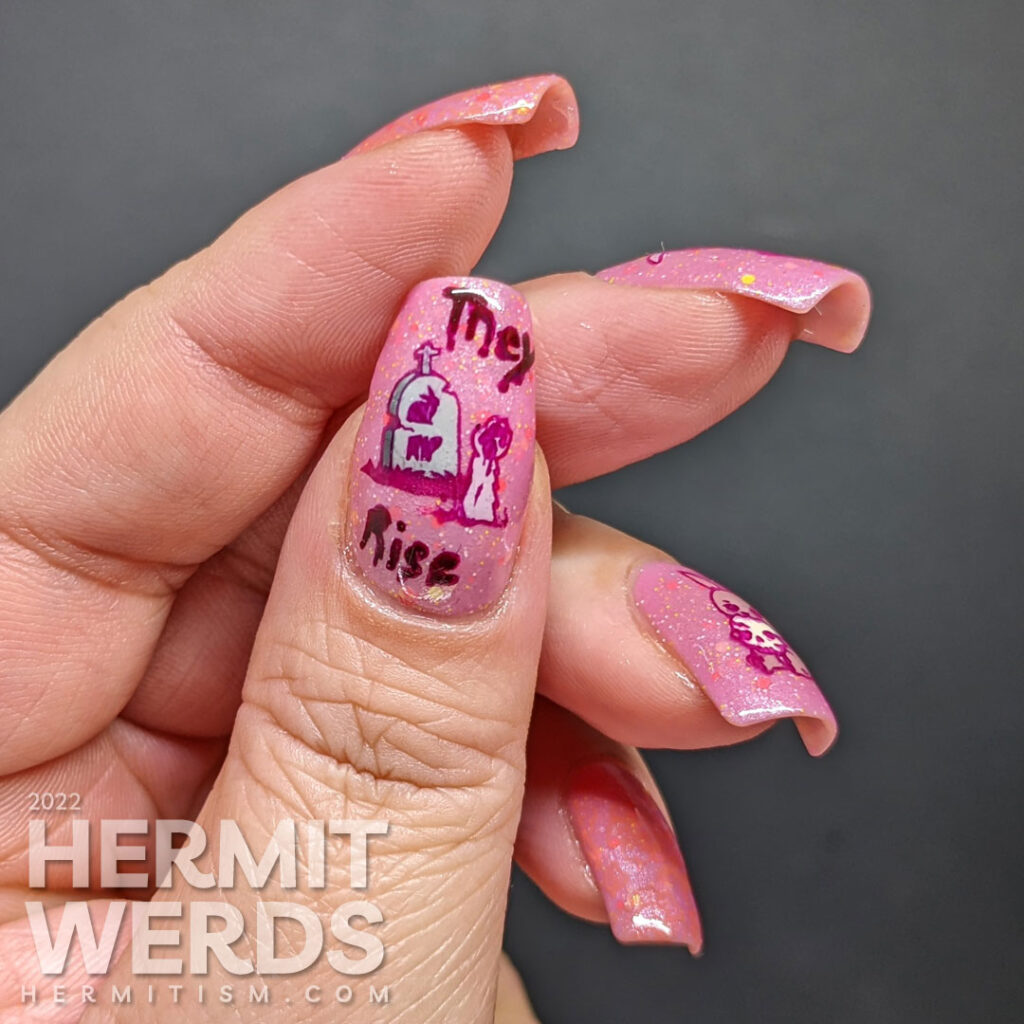 Nail art products used
Base Polish:

Crystal Knockout's "Lady Lolly"

Stamping Polishes:

Born Pretty's "Coral Grapefruit" and Nicole Diary's "NS13"

Advanced Stamping Polishes:

Born Pretty's "Cherry Blossoms"; Maniology's "Ballet Flats", "Coconut", "Lace", and "Nightingale"; and Zoya's "Dove"

Freehand Lettering:

Added "They Rise" text on thumb by painting the letters on my silicone mat with Maniology's "Leather" before decaling and transferring to the nail.

Stamping Plates:
Items in italics are debuting on the blog for the first time.
This probably would have been a good time to try some weird aqua-neon coloring scheme, but then it never occurs to me in the moment of picking colors even though I love that kind of color palette. Still, I think the muted shades compared to the peach/pink thermal made a good argument for decaying Halloween-esque Easter bunnies. I'll try to be edgy next time. Maybe.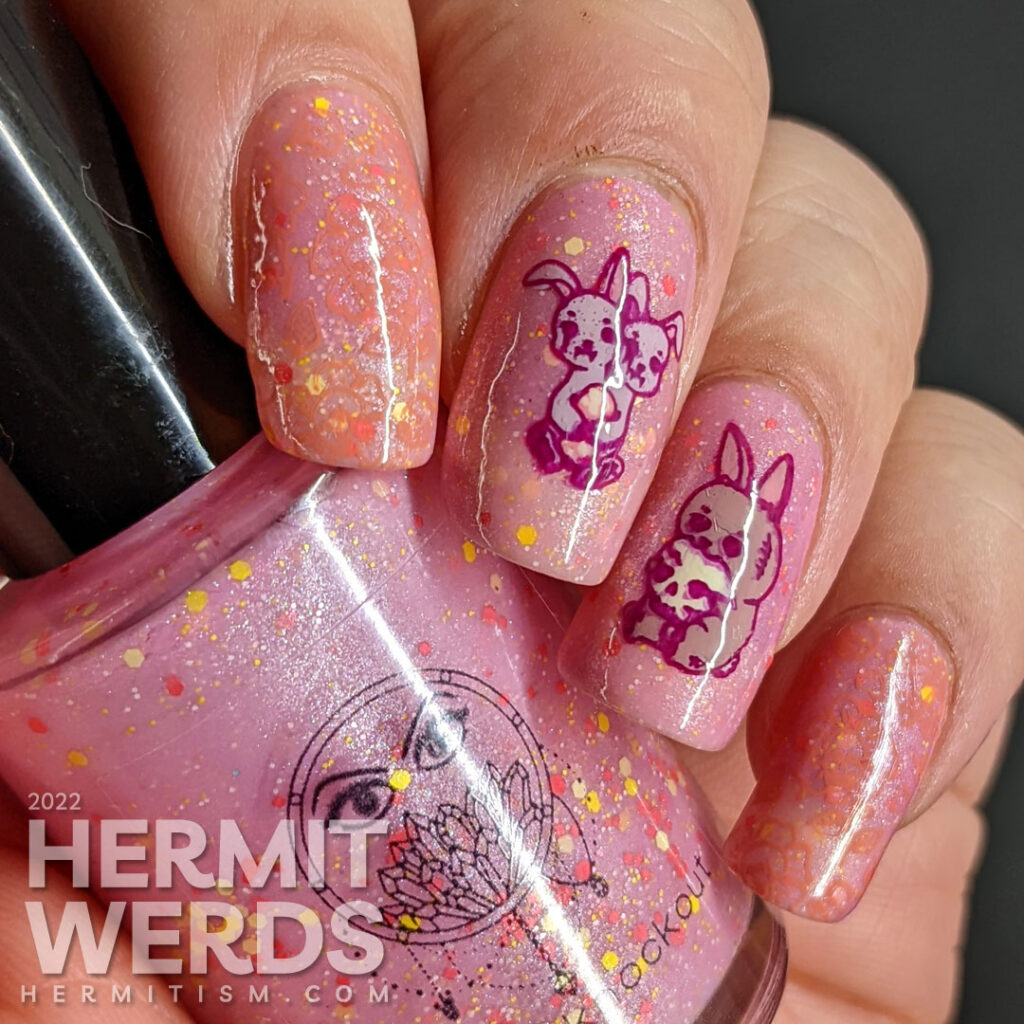 A swatch comparison of the three states. The polish shifted quite nicely through all of these throughout the day even after two years of no use. I guess I did a pretty good job evacuating it out of my too-hot office. Sadly, there's not too much point for you because this polish is from a Polish Pickup in 2020 and is definitely no longer for sale. I suppose seeing the two separate colors could help someone pick the colors for a gradient and these softly spring yellow/peach/pink colors do go well together…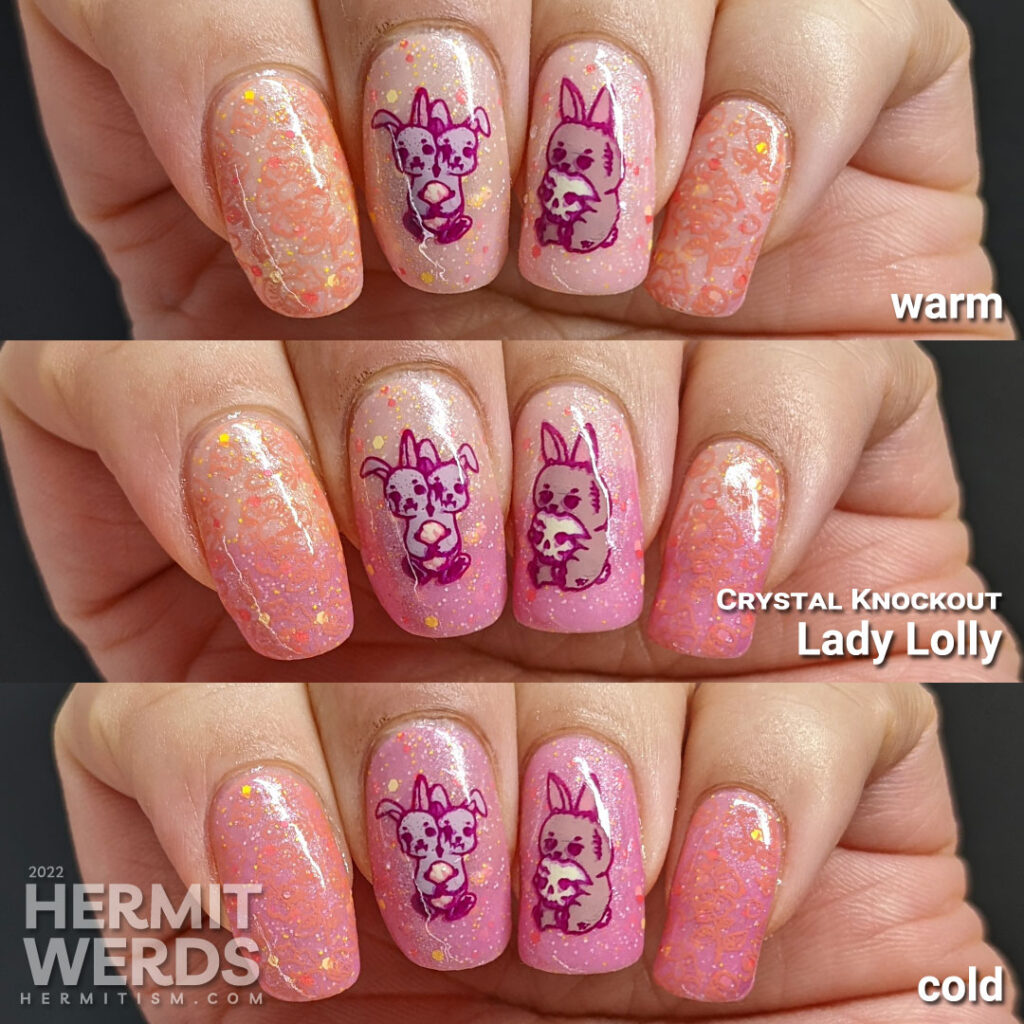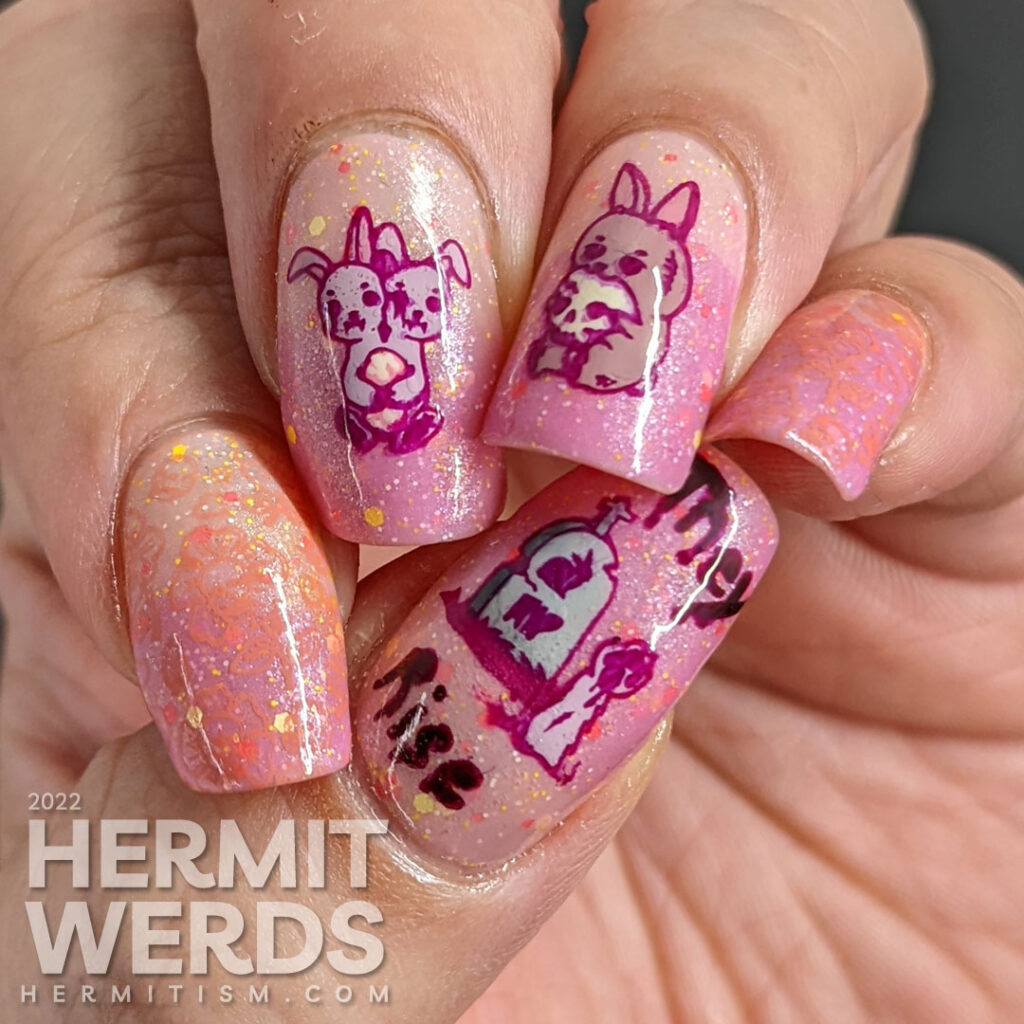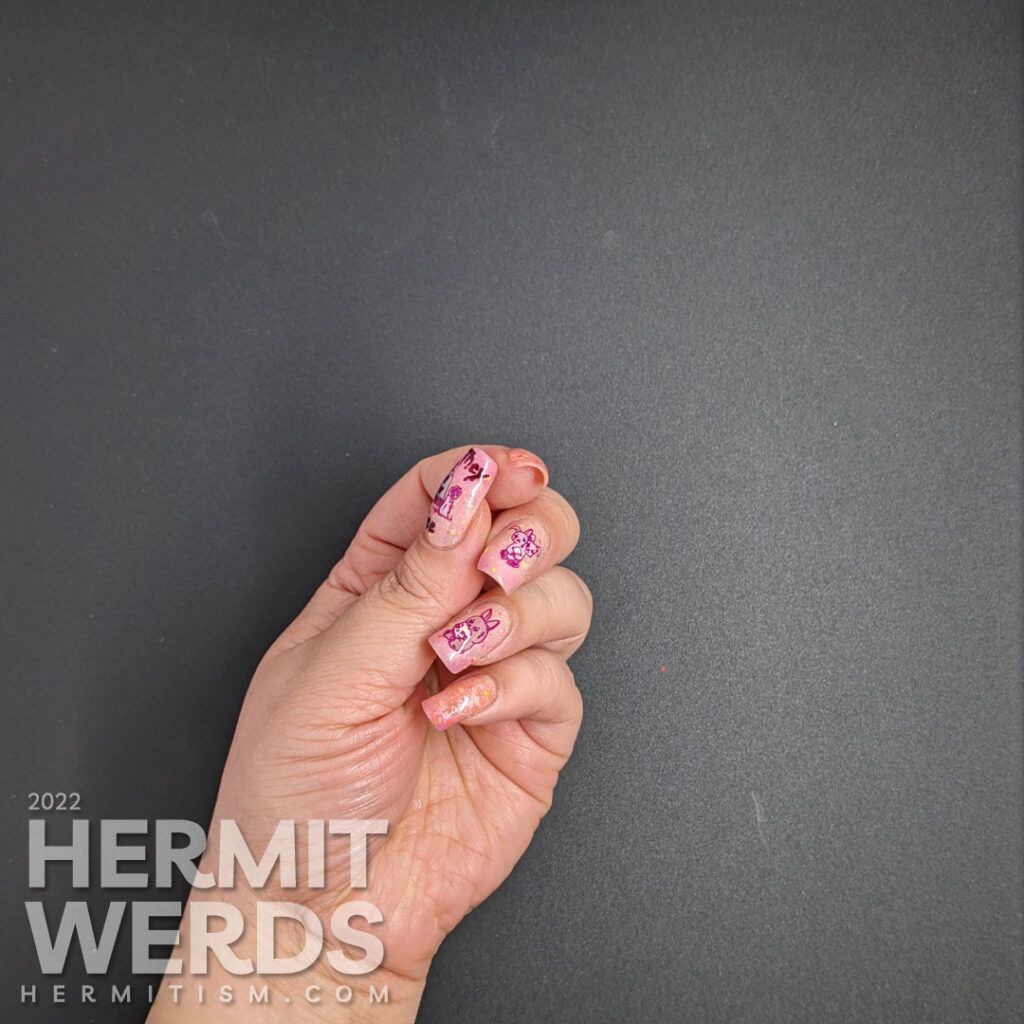 Until next time, friends! 👋