Today we have an older look that I meant to share years ago. I always loved this image of an owl perched on a key with a heart lock and roses so I made it the center point of this mani. Then I just took those elements and found ways to fit them on my other nails. I'm sure there should be a story behind this mysterious owl. Why the lock? Which key unlocks it? Is the owl its guardian? It remains a mystery.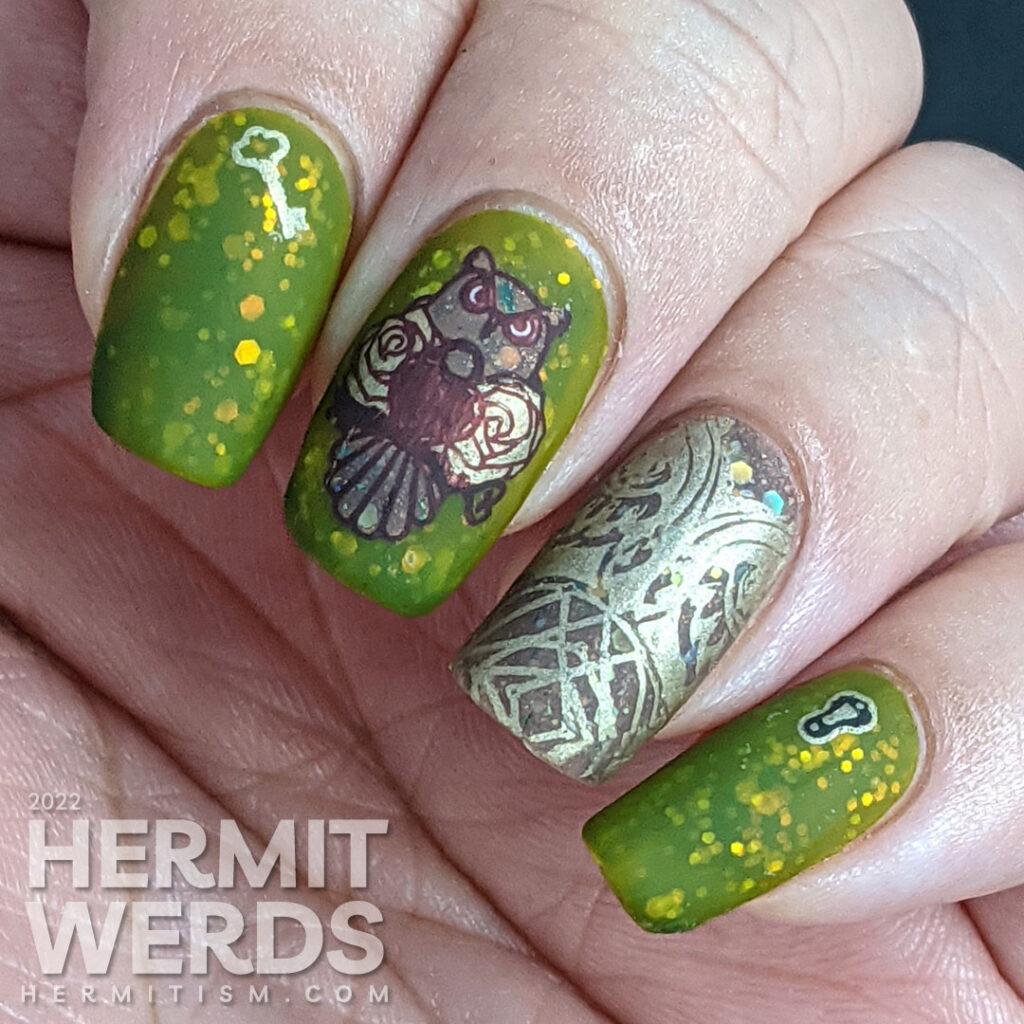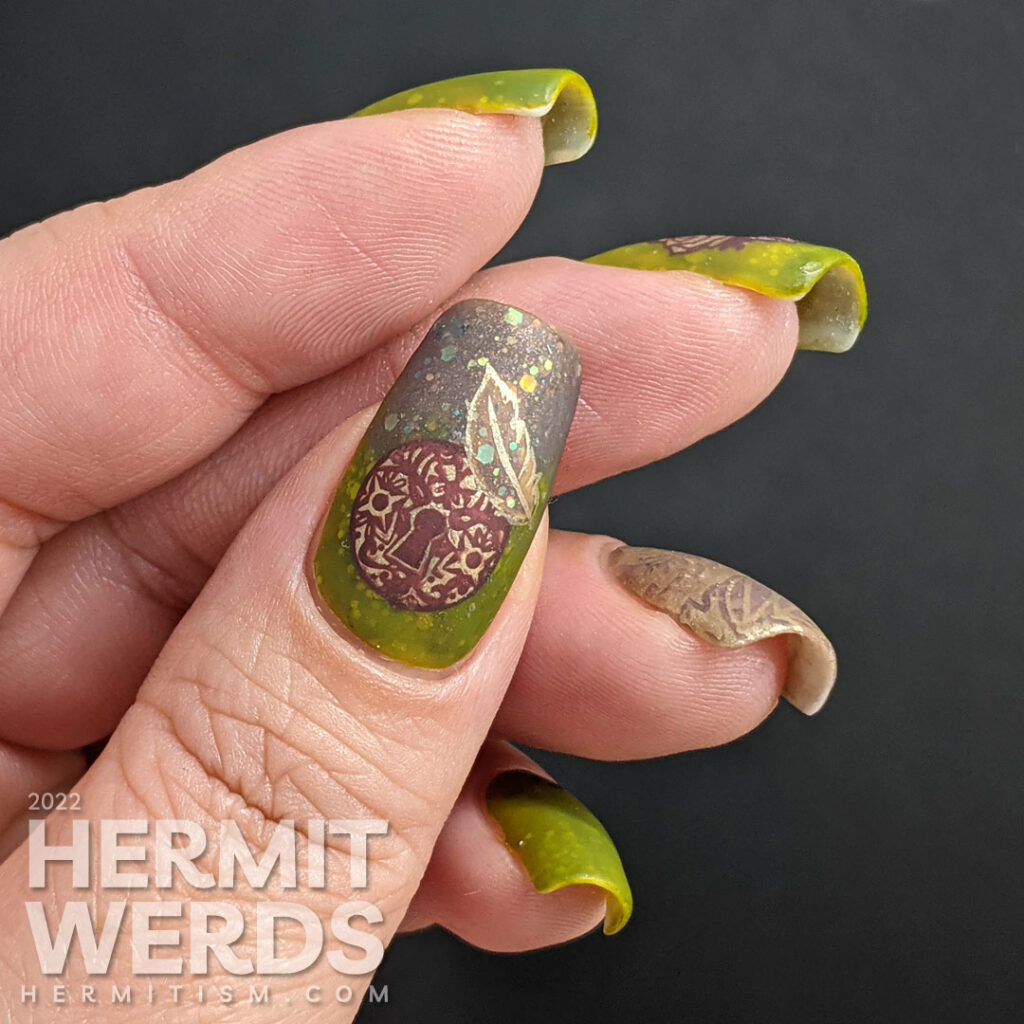 Nail art products used
Base Polishes:

Emily de Molly's "All the Feelings", KADS' "Cedar Green", and Necessary Evil's "Welcome to the Danger Zone!"

Stamping Polishes:

Advanced Stamping Polishes:

KADS' "13 Brown", Maniology's "Gold Rush" + "Caramel", Necessary Evil's "Welcome to the Danger Zone!", and Smacker's "Wickedly Stylish"

Stamping Plates:

Harunouta "28" (owl with roses), Maniology Basic Instinct "BM-XL305", Moyou London "Alice in Wonderland Collection-03" (small key and keyhole), and Nicole Diary "ND003" (large owl)
Items in italics are debuting on the blog for the first time.
I had a lot of fun with this one. First by "making" a dupe for an indie polish I wanted but didn't get by sandwiching some iridescent hex glitter (still available here) in a cedar green jelly polish (known in the nail art world as a jelly sandwich; ponds are when you layer stamping or water decals with a jelly polish). Then I brought in another indie polish whose glitter had a nice contrast with the one I had used to complete the look. Since iridescent things tend to look extra nice with a matte top coat, most of my photos were taken with it, which made it perfect to turn in for the only Facebook-focused nail art challenge that is still around (as far as I know): When Colours Collide!
#WhenColoursCollide – matte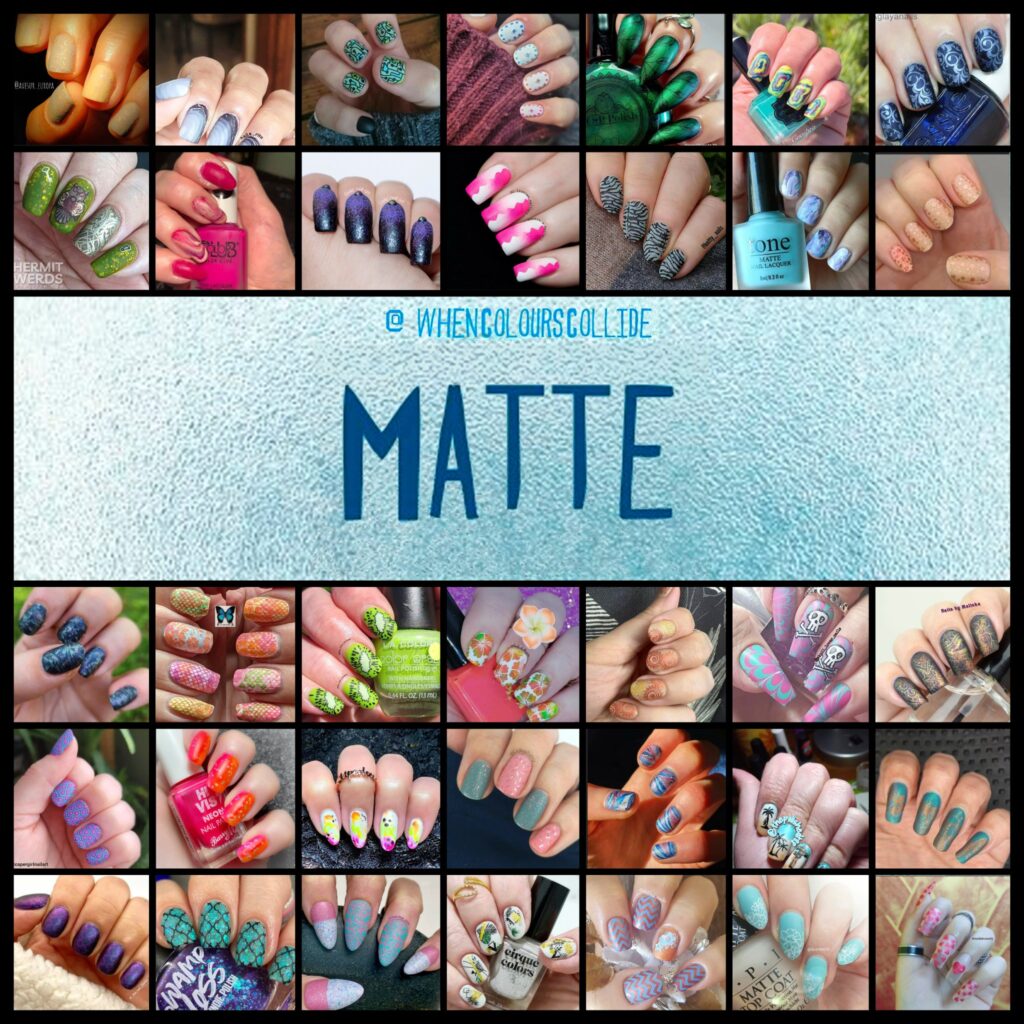 Owl nail art photos
It has been about three years since owls made an appearance on this blog. Here's a look back at previous owl nail art. Obviously the glow in the dark one is my favorite, but the Owl and the Pussycat is right up there for me too. Do you have a favorite?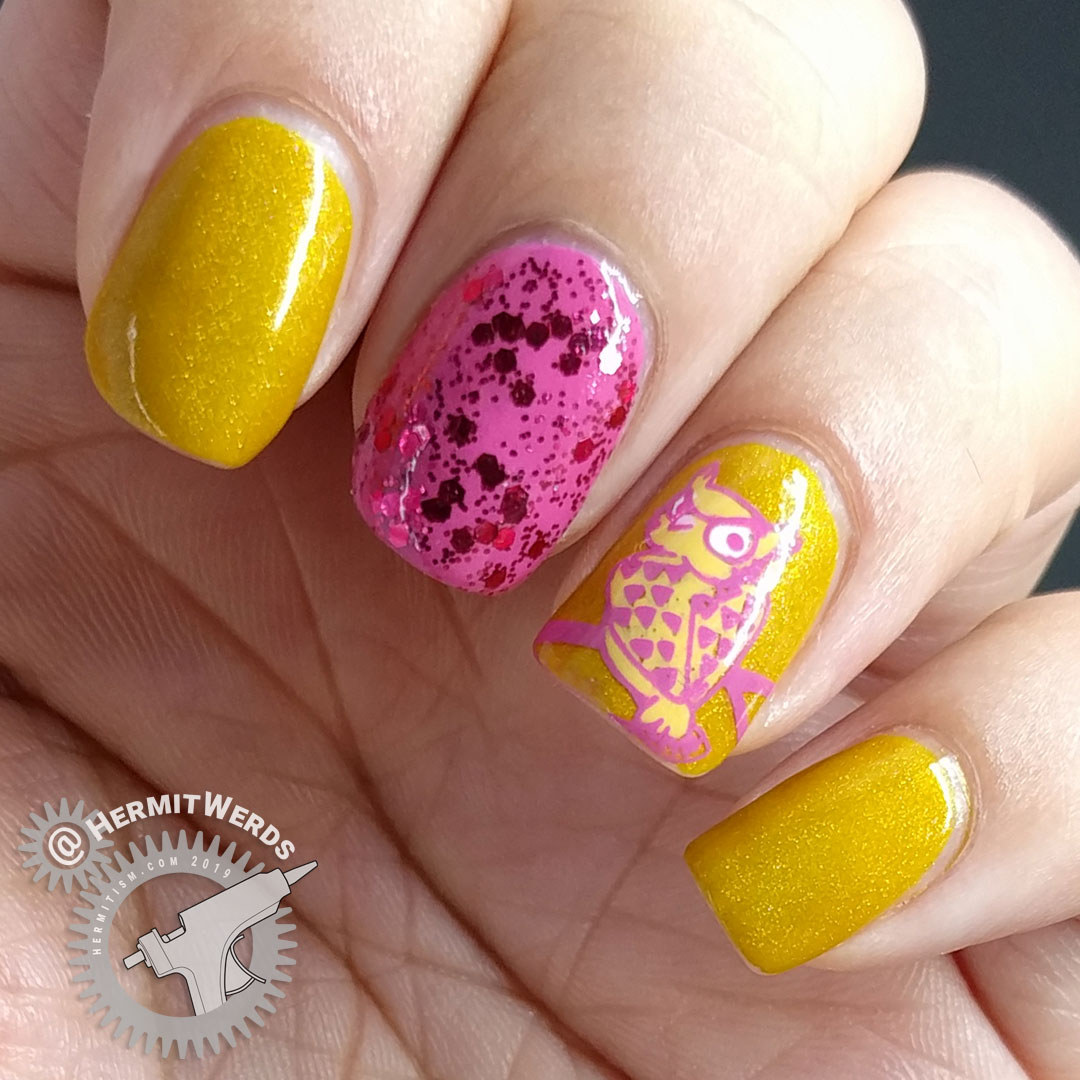 I couldn't resist having at least one glossy photo, even though this was turned in for a matte prompt.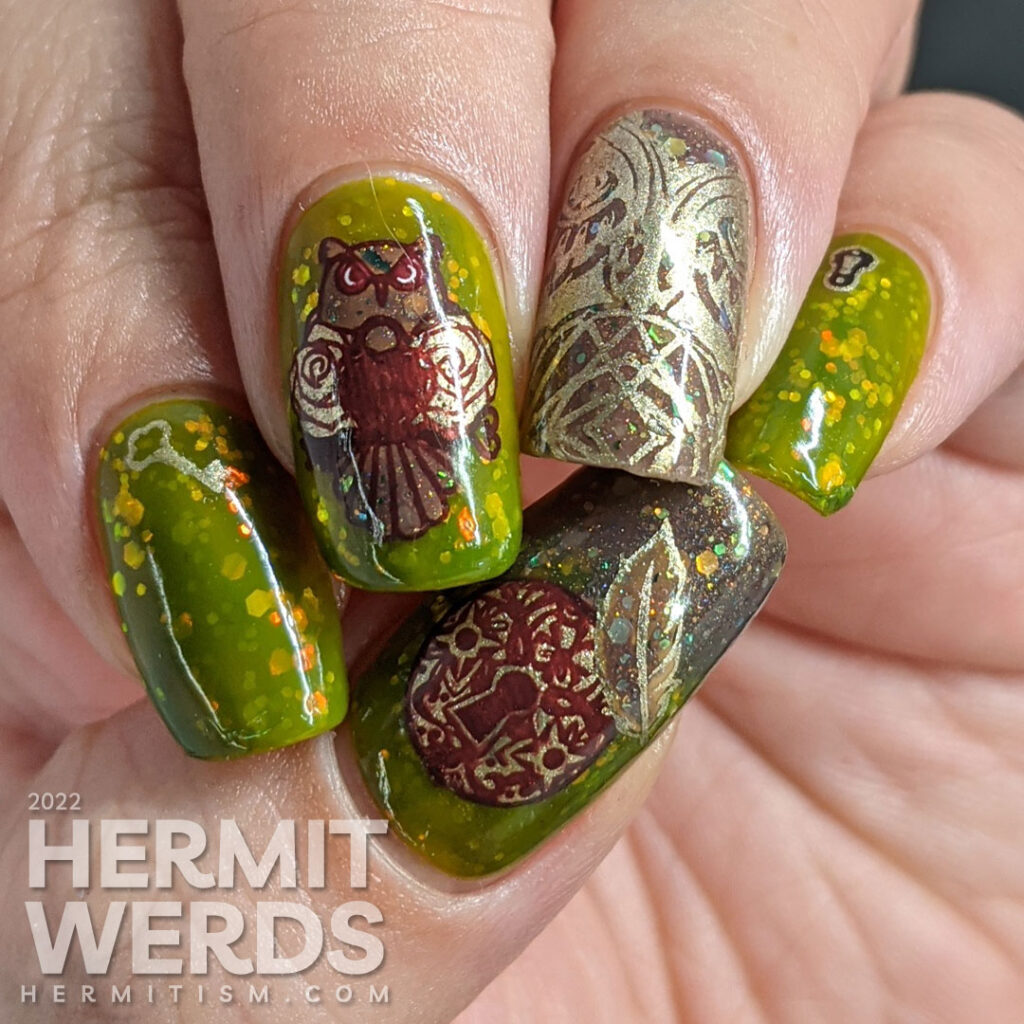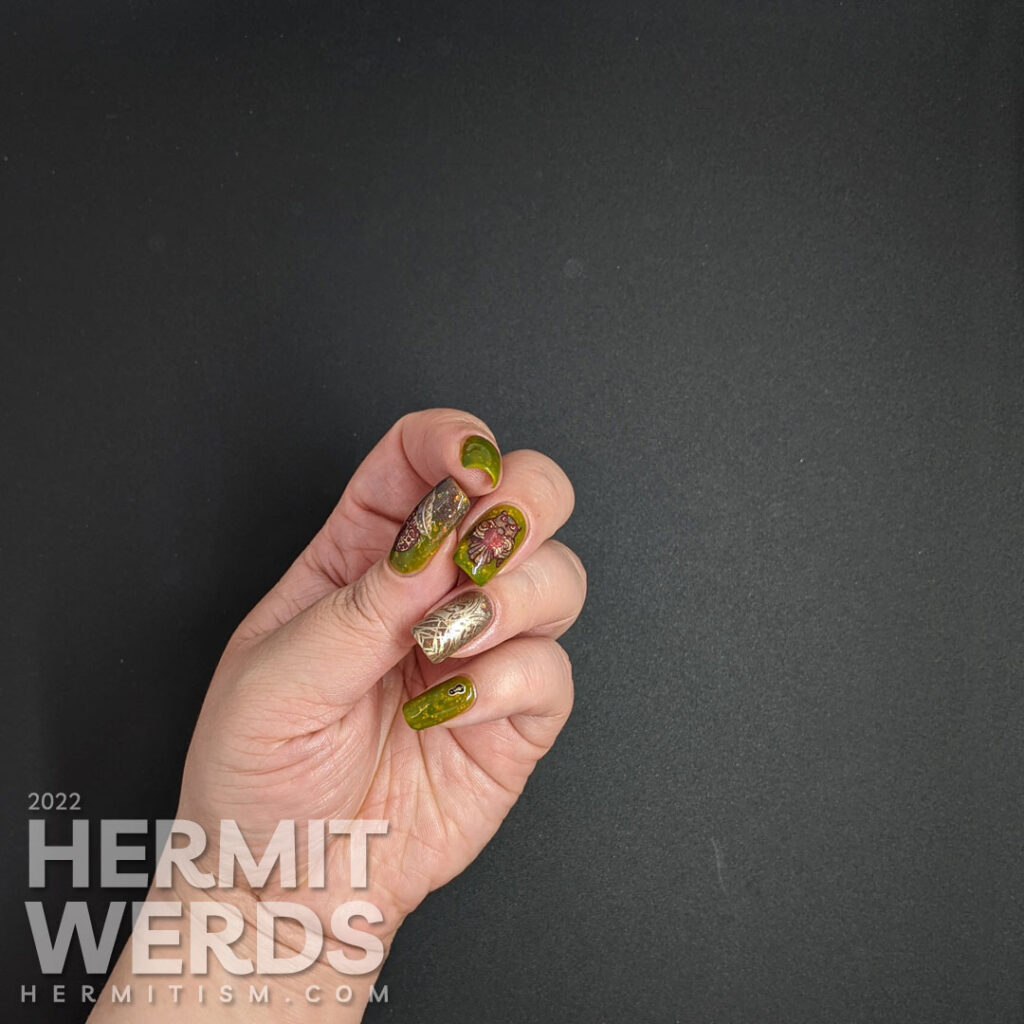 Until next time, friends! 🙋‍♀️