Today is this blog's fifth anniversary. So it's kind of ironic that I have been very distracted from it and don't feel much like posting currently. Some of it is that I bought some roller skates and not only busted off a nail already (luckily on my cindy hand) but have been putting my free time into practicing. Some of it is just being in a mental funk. Nonetheless, I did manage to paint my nails last week to turn in a mani for #AZNailArtChallenge's 'B' is for Butterfly prompt. The AZ challenge is probably one of the few that I will still try to hit while I'm mostly distracted from my nails and this blog.
Nonetheless! Five years and I'm still here!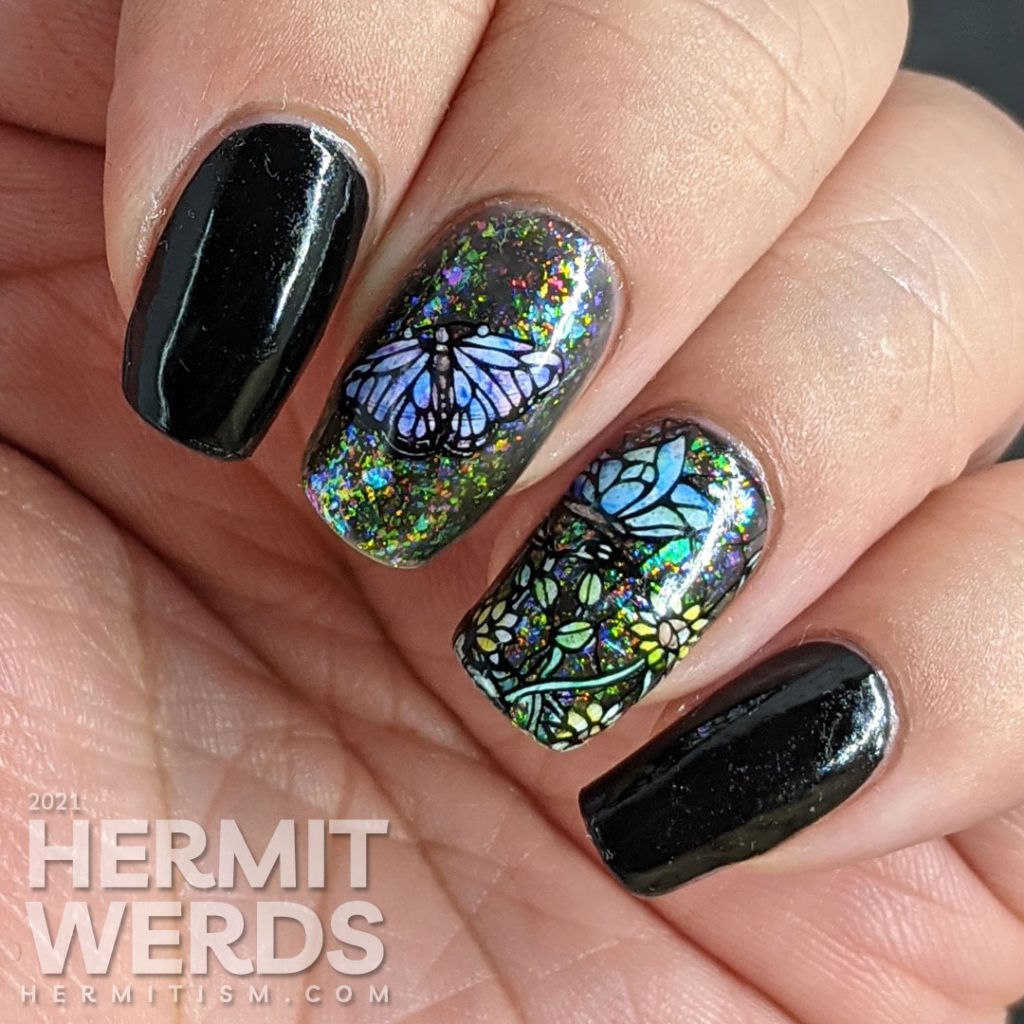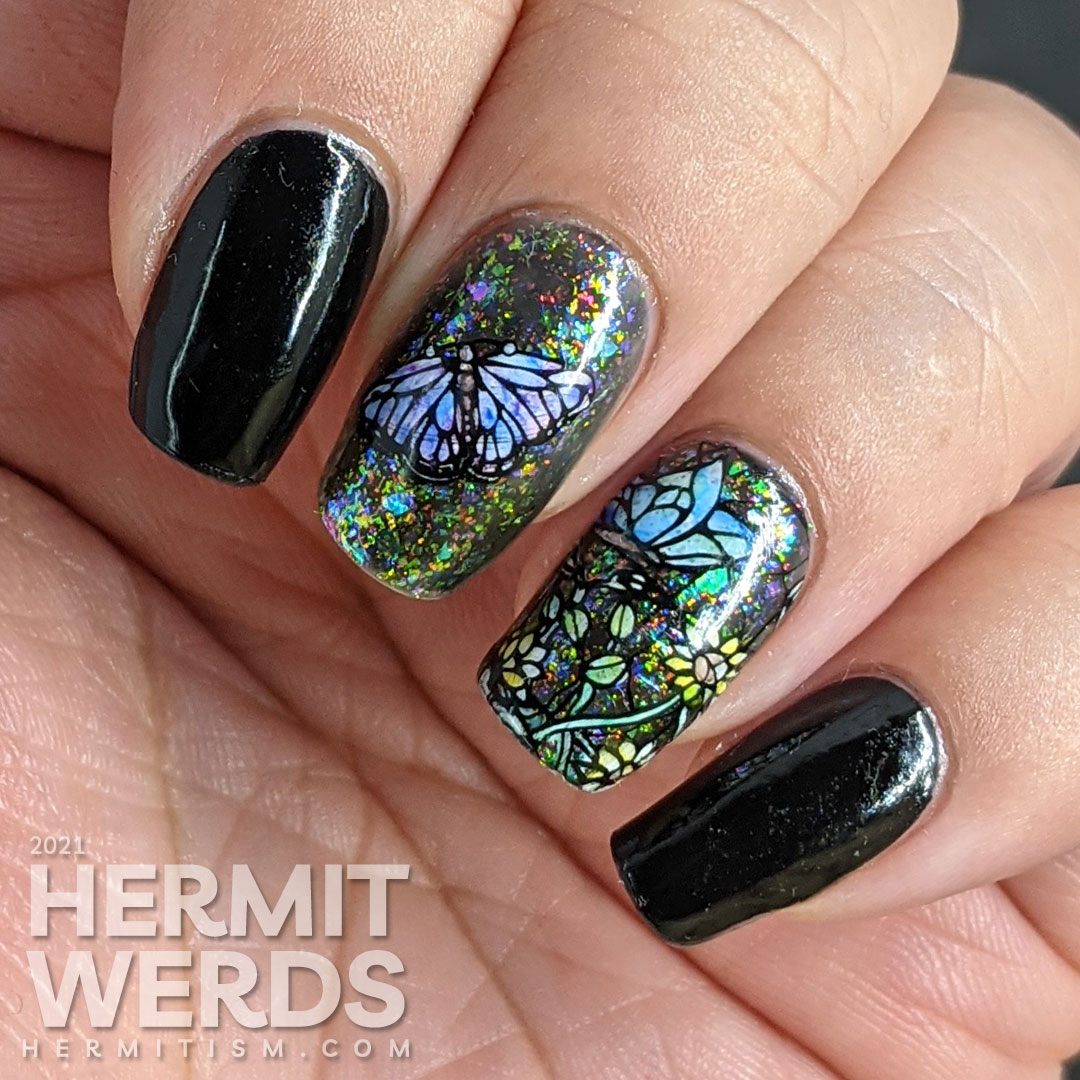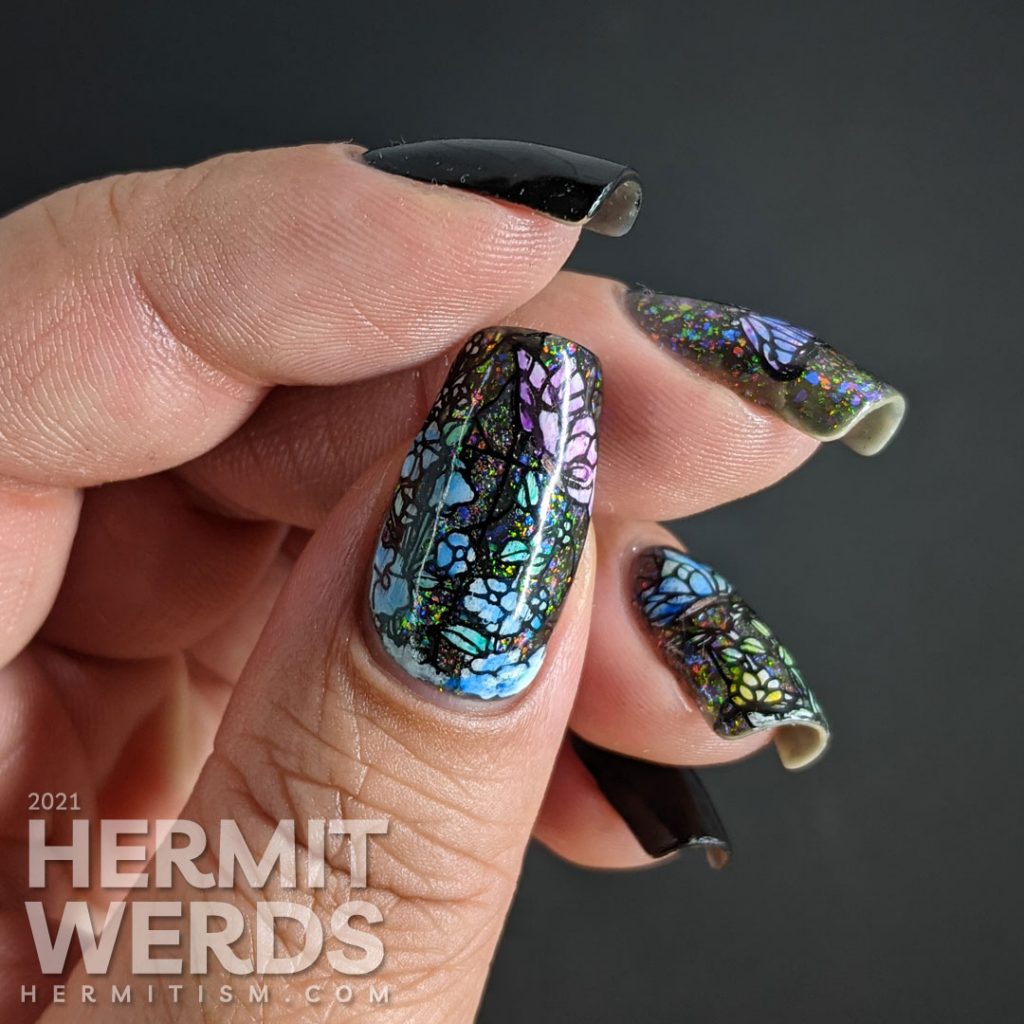 AZ Nail Art Challenge
A butterfly collab is always fun and fairly easy to participate in since so many many stamping plates have butterfly images. Plus they aren't the hardest to freehand either if you know how to use your dotting tools. We had a lovely variety of manis for this prompt so go check out the group tag. The next prompt is 'C' is for Citrus Fruit and the deadline is creeping up real fast since I'm taking so long to post. 😆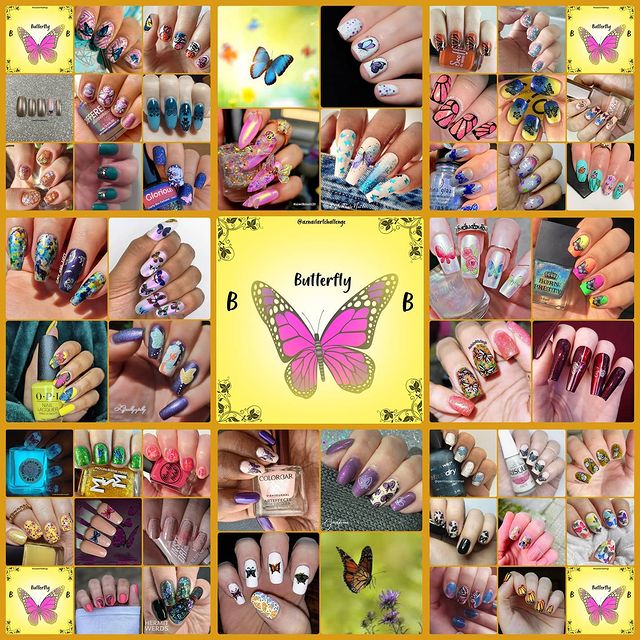 Nail art products used
Base Polishes:

Stamping Polish:

UberChic's "Pure Black"

Advanced Stamping Polish:

Smackers' "Wickedly Stylish"
Watercolor paint splashed into the white areas of the stamping decals.

Stamping Plate:

Maniology "MXM056"
I've been using UberChic's black stamping polish for a while now and a consistent problem I've had with it is that it is very prone to smearing when I try to make decals out of it. With a lot of polishes I can just wait five minutes and float my brush as best I can. "Pure Black" does not dry fast enough. And since I was in a hurry to finish this mani so I could turn it in…I smeared all the decals. 😅 That's life sometimes and when you're looking at them in person it's not very noticeable, but it is a thing when you take photos and something you should consider if you're looking to buy UberChic's stamping polishes.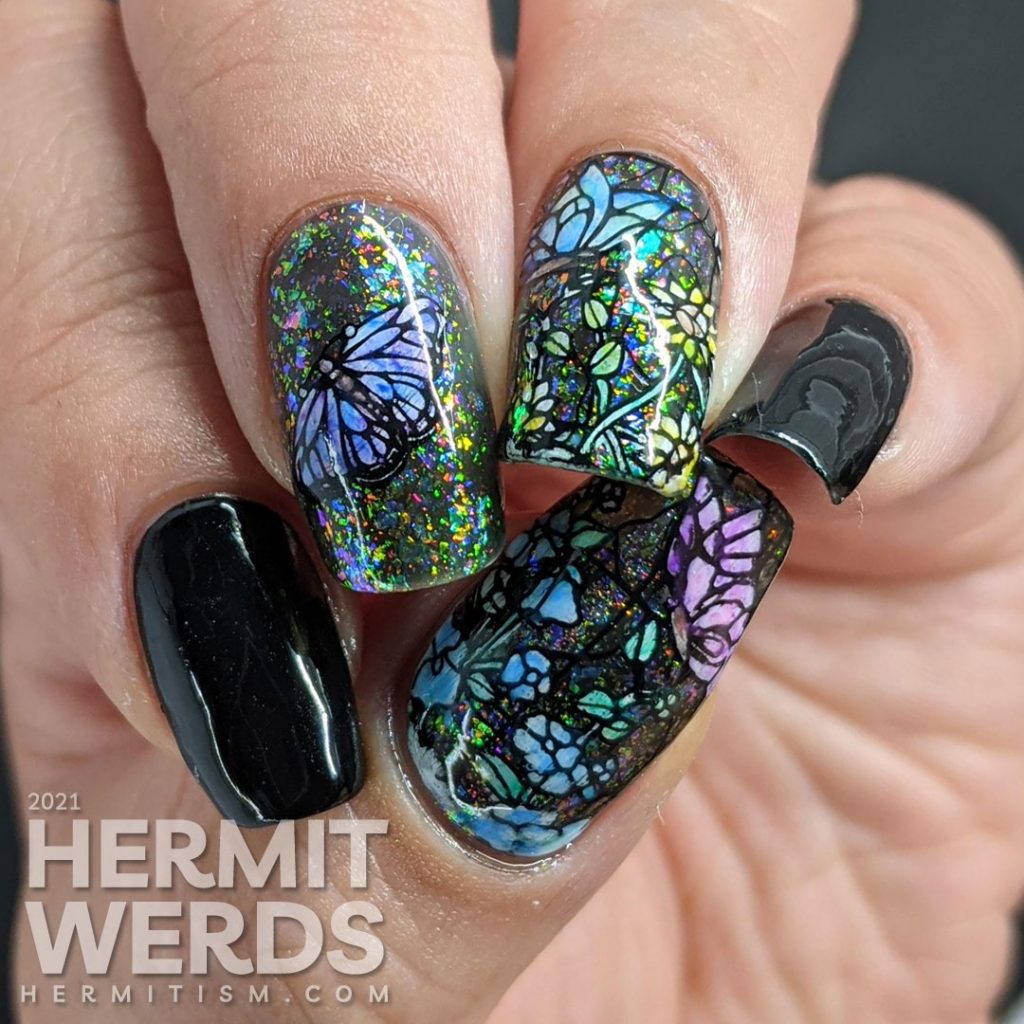 I felt like the flakies and watercolor paint still made this a good mani to take macro photos of even if it makes the smearing even more obvious. So rainbooow!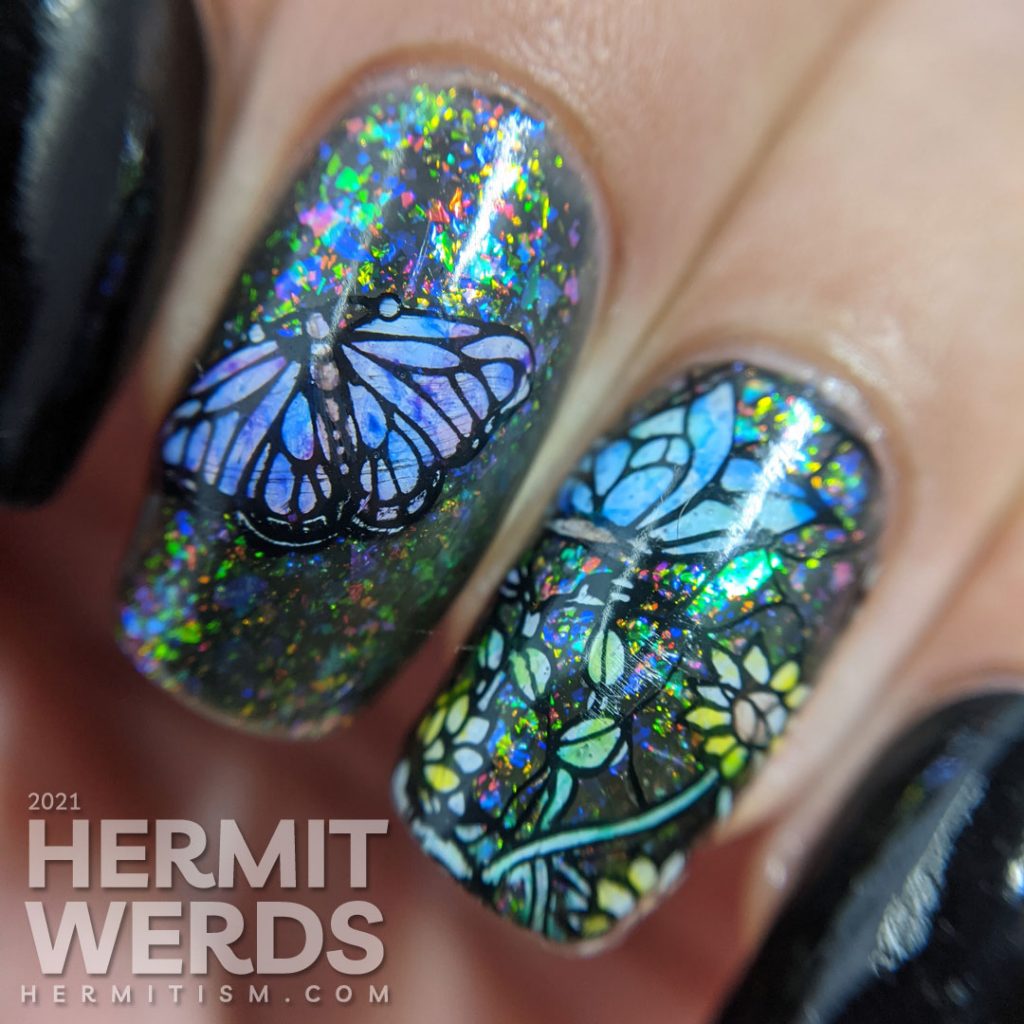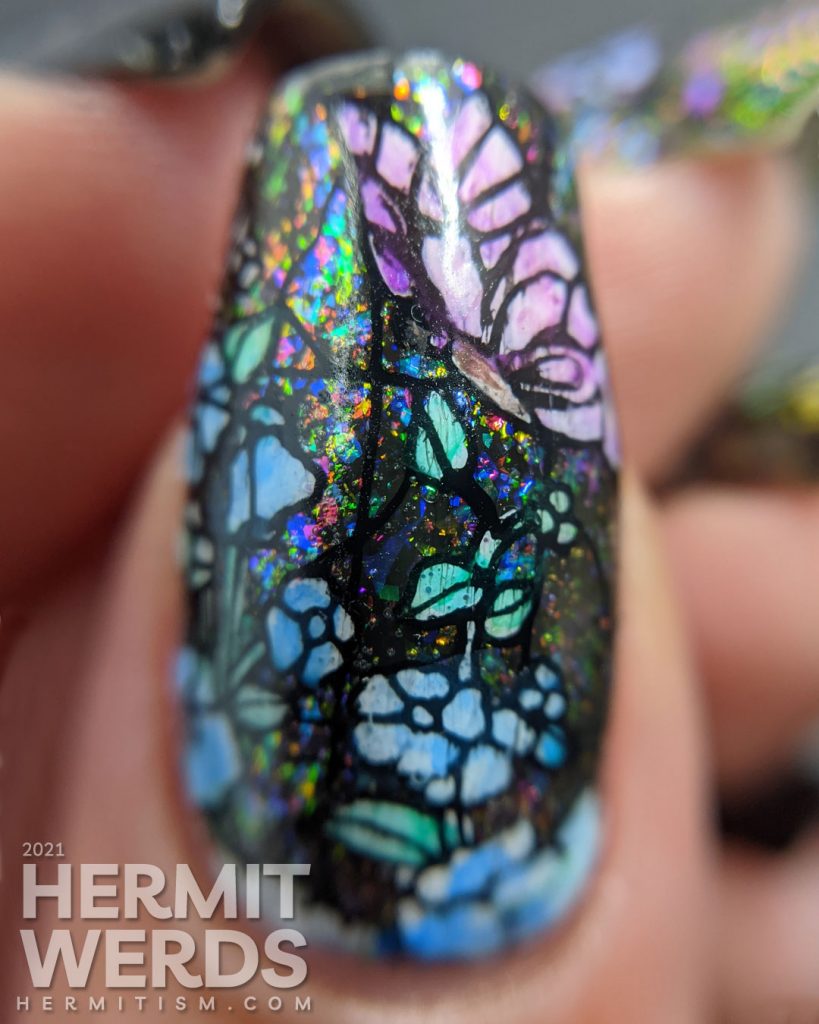 This was a pretty chaotic nail art so it just looks like a smear of fun colors the farther you get away from it.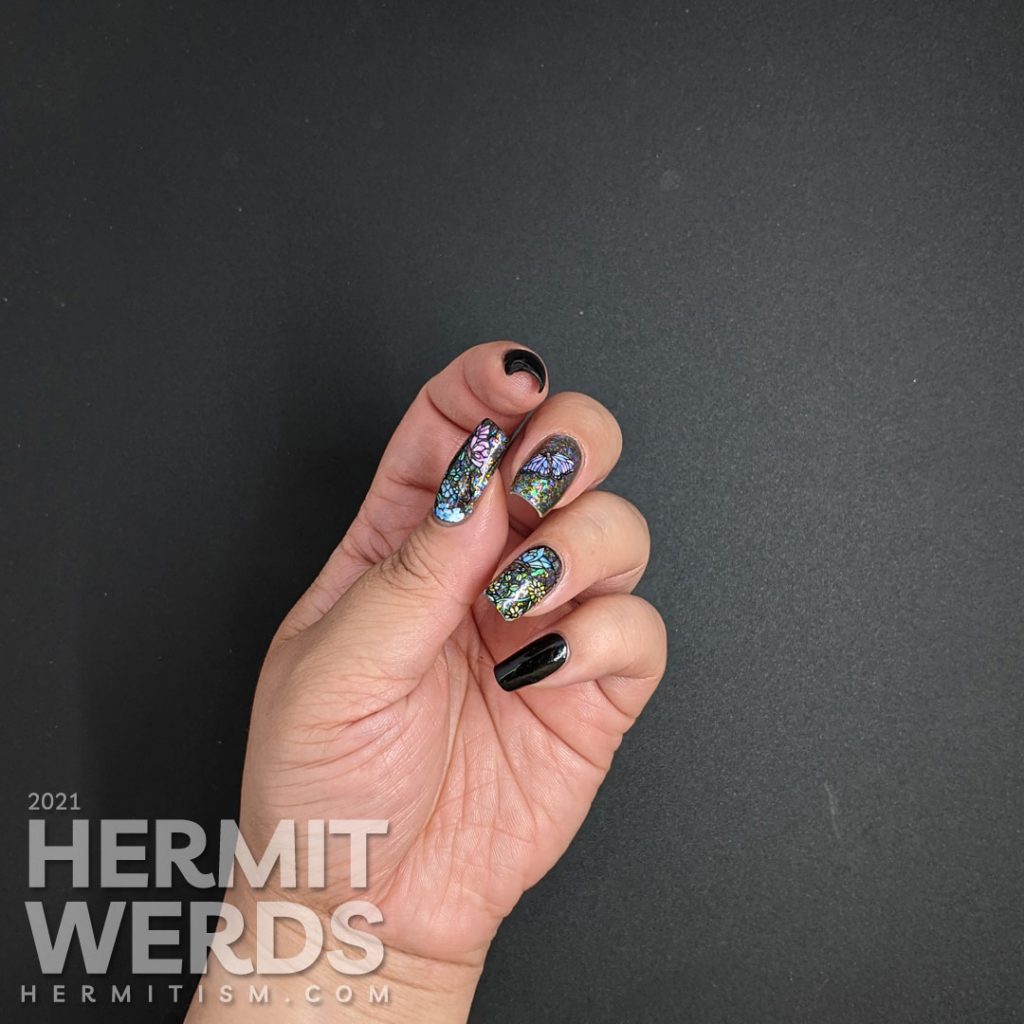 Until next time, friends! I'll try to post at least once a week, but even if I miss I promise I'm alive and skating badly. 😂