It's time for a non-catch up post where we celebrate Halloween (again) as if it's happening all year because why not. This month's prompt was Frosty the Scary Man and I had a lot of ideas that were too ambitious for my current energy levels. Like…I could feel myself procrastinating starting even though I liked the designs I had in mind. So I decided to fall back and re-group and went in the direction of painting something that looked like a very nice winter mani until you looked at the snowmen a little more closely.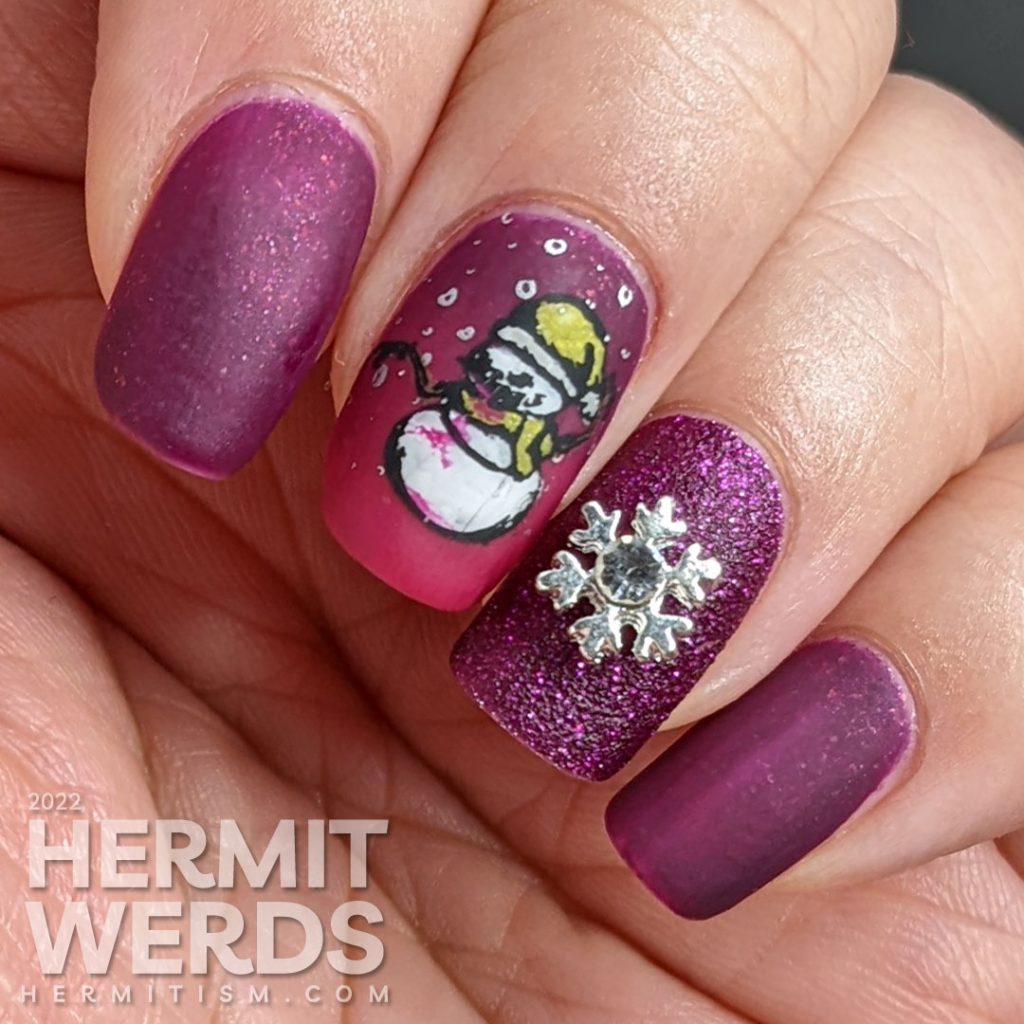 When "Let it snow" has an ominous ring to it because the subtext is "…so the terror and suffering will never end." 😆
#HalloweenForeverCollab – Frosty the scary snowman
It's a new year. It's a new time to re-commit to this challenge that I love. One Halloween prompt every month. You can see just how beautifully creative people were with this one in the group tag. Seriously wish I had more of my "A" game to bring, but sometimes you just have to scale back and get 'er done. Next prompt is Gothic Valentine which fits February perfectly.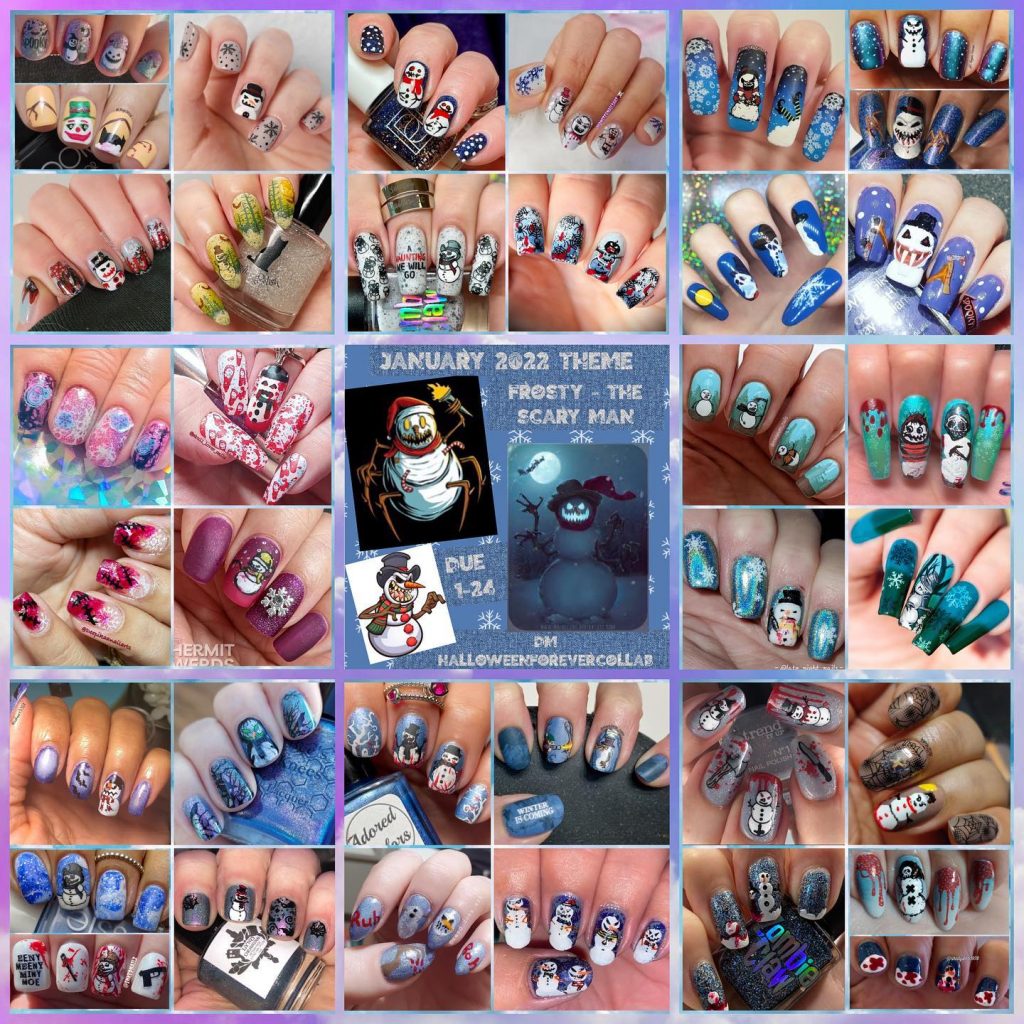 Non-scary Snowmen of manis past
Funny, I thought there'd be more of them. Ah, well. First one has UV reactive hearts, but I like the second and third more aesthetically.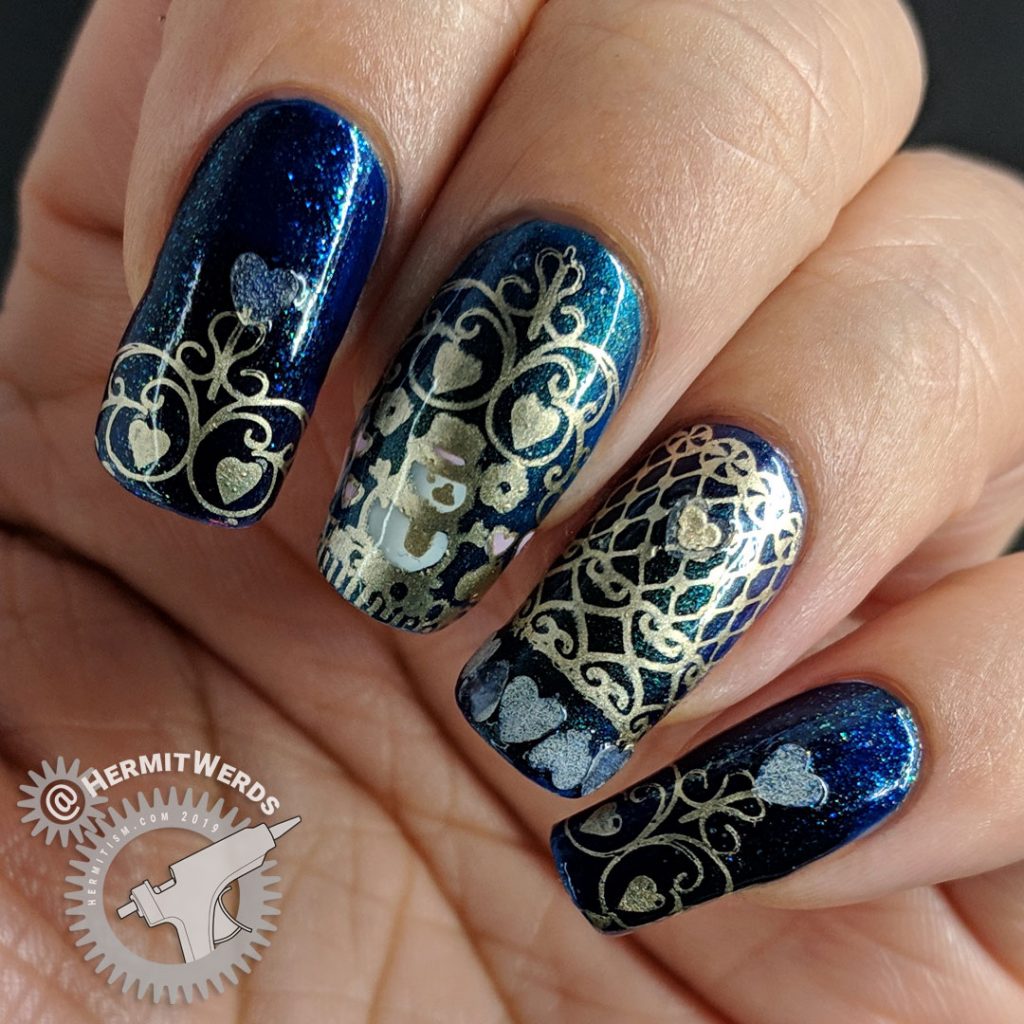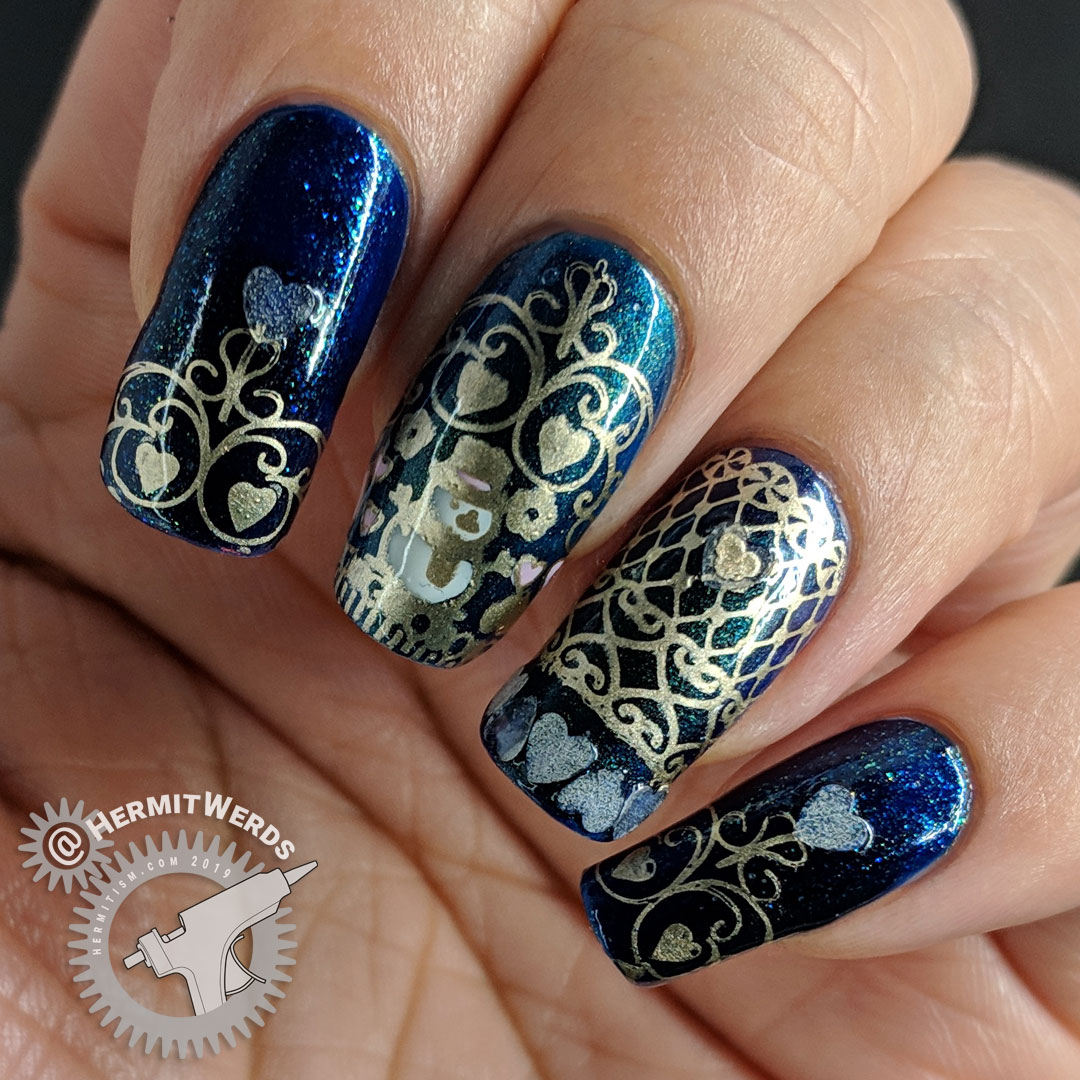 Nail art products used
Base Polishes:

Stamping Polishes:

Essie's "No Place Like Chrome" and UberChic's "Pure Black"

Advanced Stamping Polishes:

Sinful Colors' "Snow Me White" + Zoya's "Dove", "Eunice", "Nyssa"

Freehanded a little bit of blood on the decals with the Essie polish.

A silver snowflake w/rhinestone center from Aliexpress.

Stamping Plates:

Apipila "Goosebumps" (evil snowmen), Maniology "M036" ("Let It Snow"), and Pict You "PY-J027" (falling snow)
My original idea for this mani had a berry/magenta color as the background and that's the one thing I really carried forward into my design. To create an elegant-seeming mani, the base needed to work on its own, which I think it does. Honestly wouldn't be surprised if more people liked the plain design over the scary snowman nail art.
I've gotten spoiled by all my indie polishes. The Essie polish got chipped within twelve hours of painting my nails. And I slept during most of that time.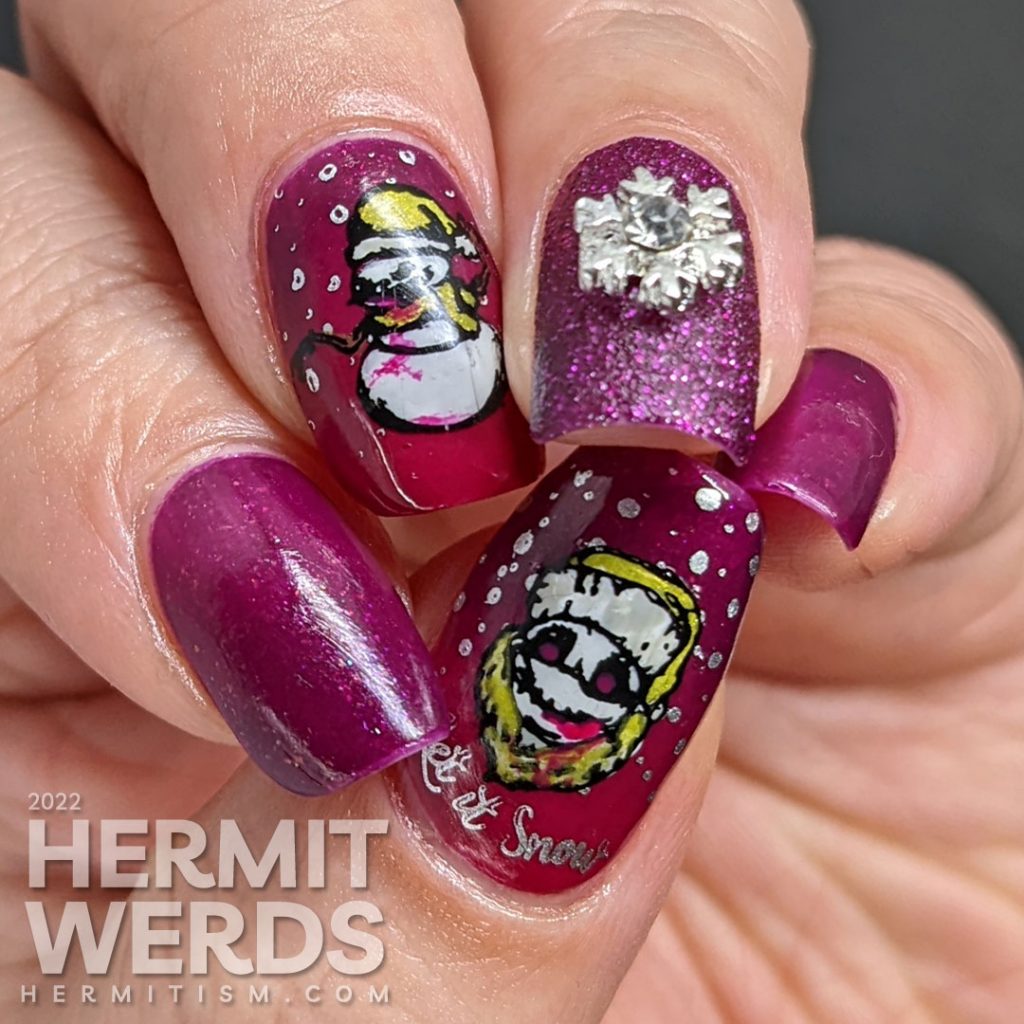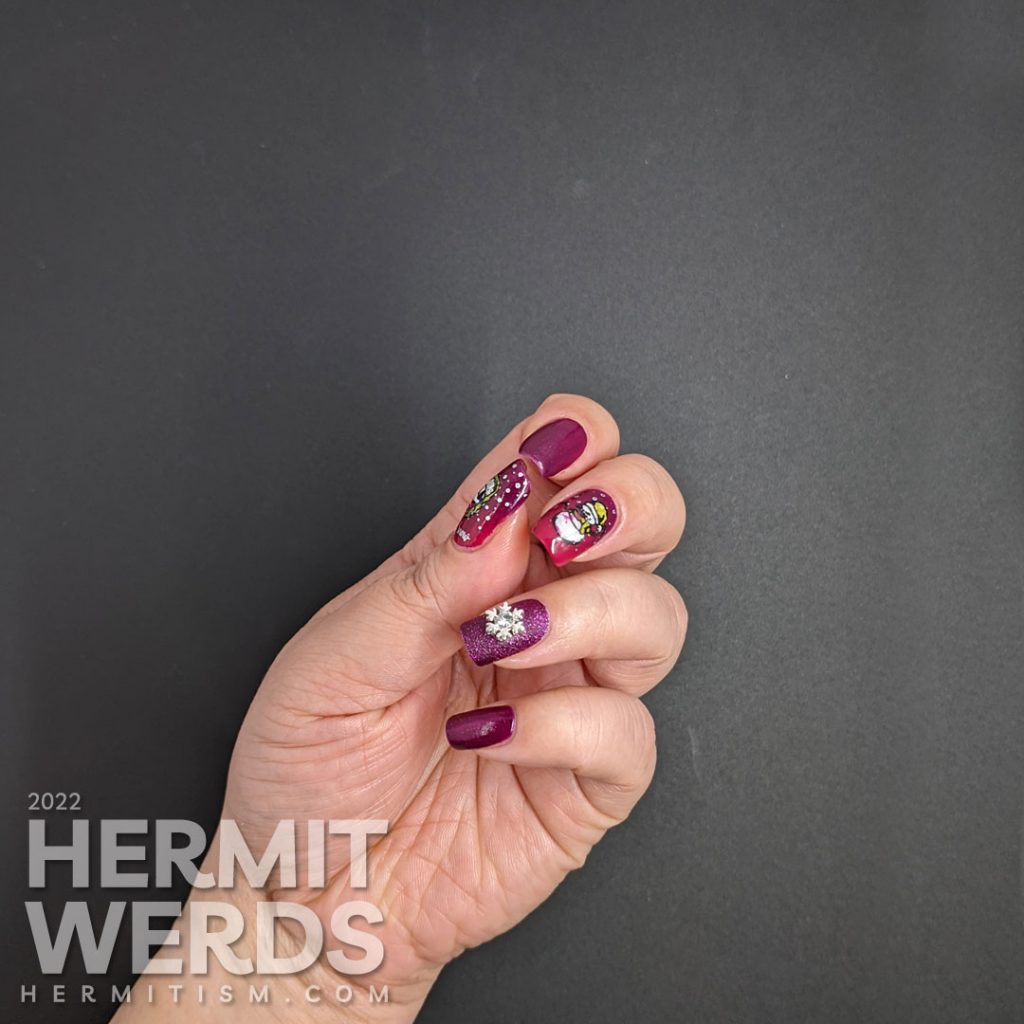 Until next time, friends! :🙋‍♀️