Here we are: my last catchup post from the move. The #AZ prompt this time was 'I' is for Italy. I thought about going with food since I definitely had the stamping plates for it, but I had already painted food with the France prompt. I also pretty much never feel like painting flag nails, so that was out. I resorted to typing random phrases about Italy into a search engine hoping something culturally relevant and nail art-able would pop up. And here we are with carnival nails because who wouldn't want to go to Italy and experience carnival?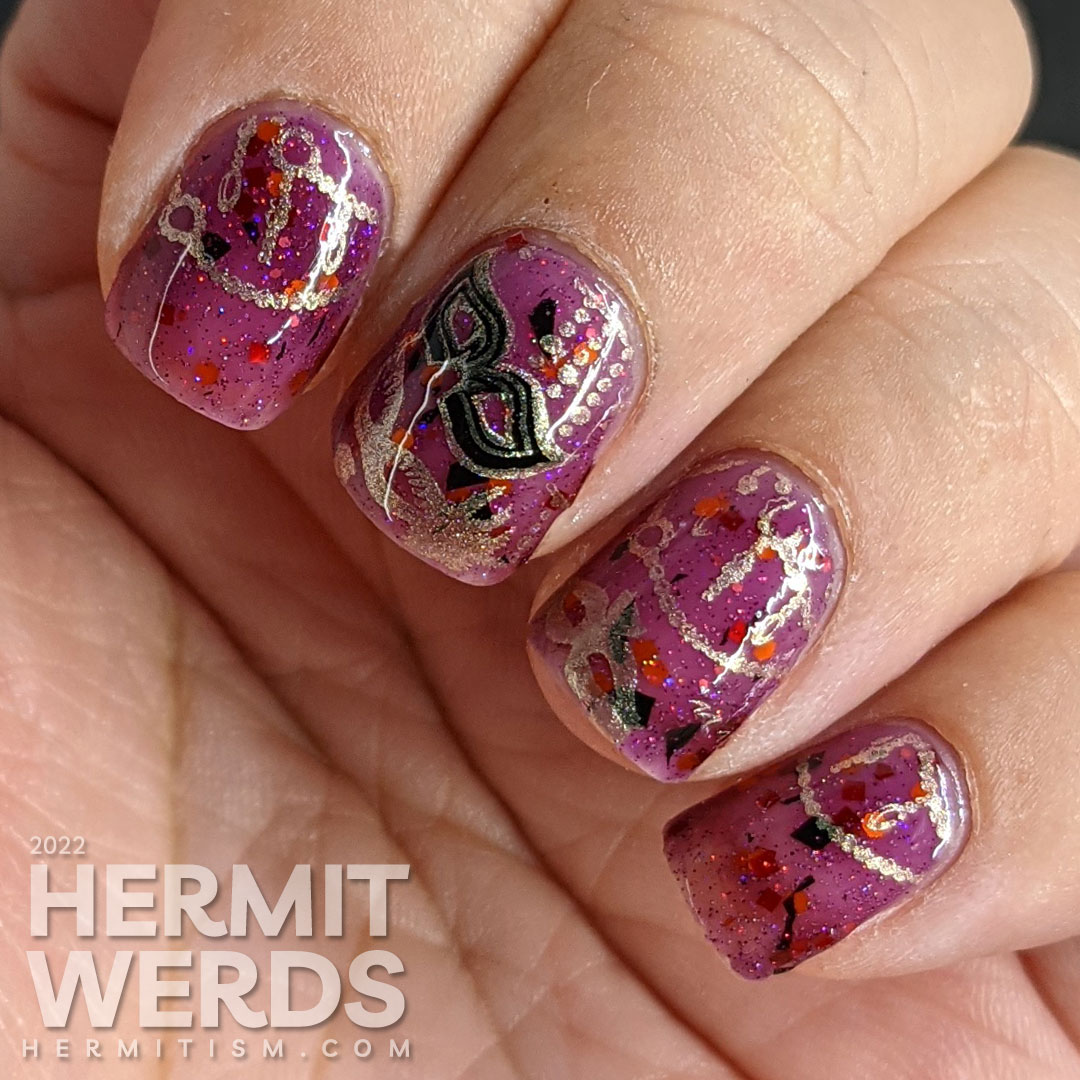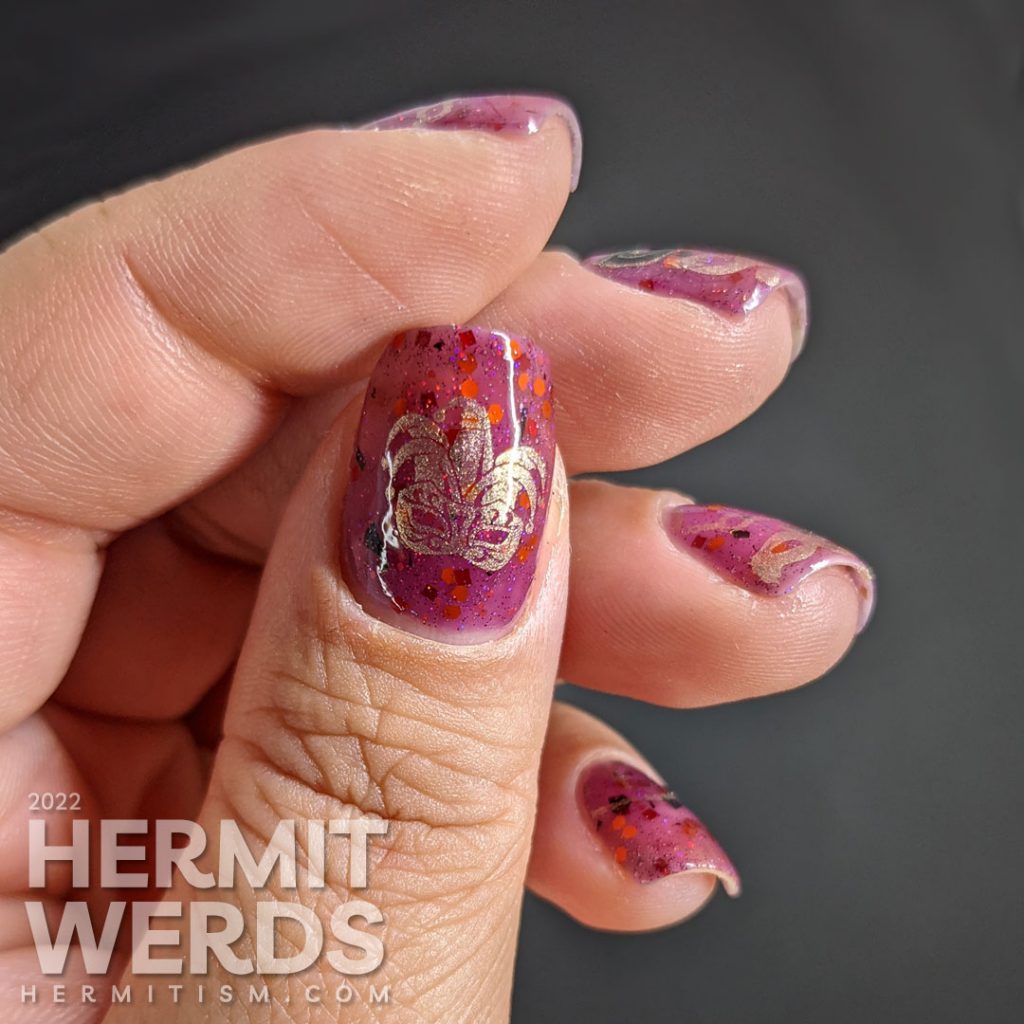 #AZNailArtChallenge – 'I' is for Italy
I wish I had more catch-up nail art to post because it would have meant I'd painted every single AZ nail art prompt instead of missing J-N. But I can always choose to paint them on my own later. Meanwhile, you can check out the group tag for all those missed prompts (including Italy nail art). And the new prompt for this year is 'O' is for Outer Space. 🌌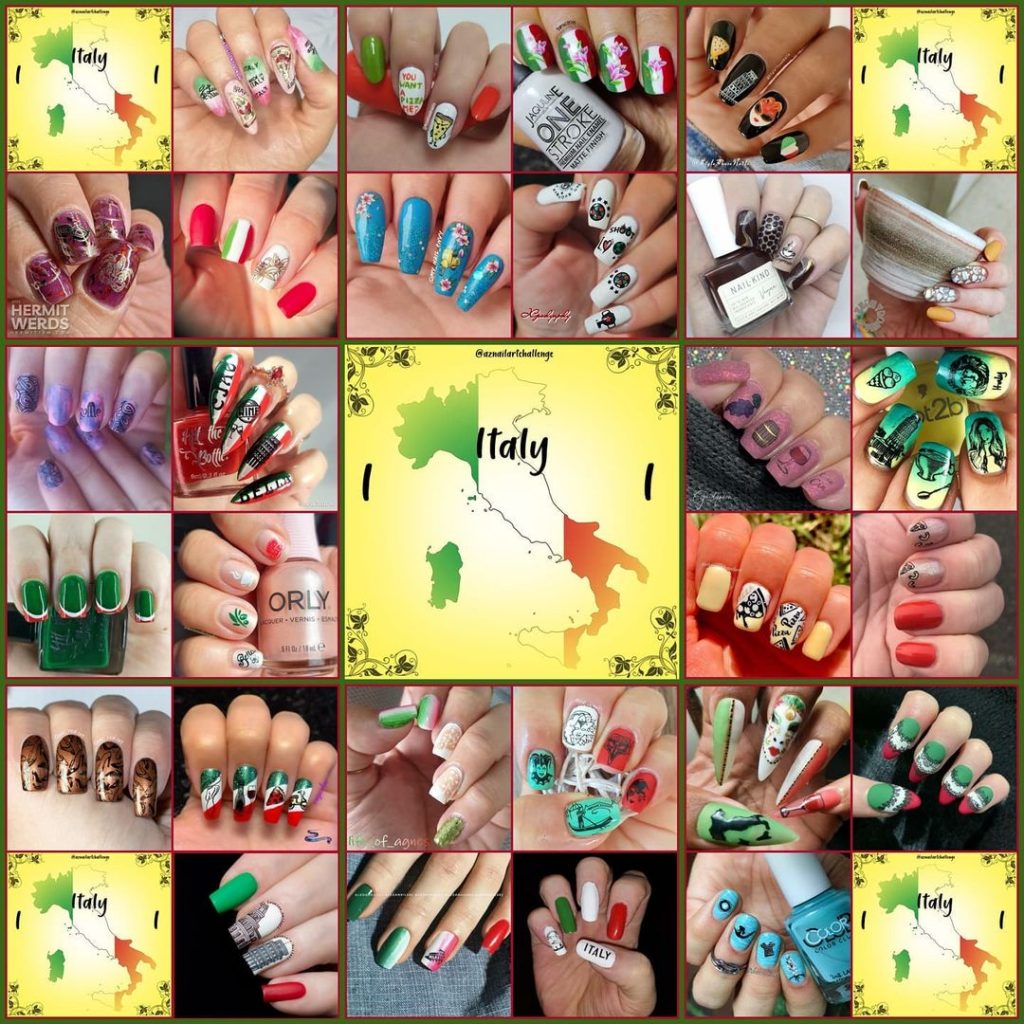 Nail art products used
Base Polish:

Peachtree Polish's "Watch Out!"

Stamping Polish:

Maniology's "Gold Rush"

Advanced Stamping Polishes:

Revlon's Parfumerie "Espresso"

Stamping Plates:

Born Pretty "Mask BP-X42"
I bought "Watch Out!" because it felt like a party in a bottle and I love plum-colored polishes. It meant I could get away with what was actually a rather simple nail art for me since I only filled in one mask stamping decal. That feels like something to celebrate as well since I was getting rather crunched for time.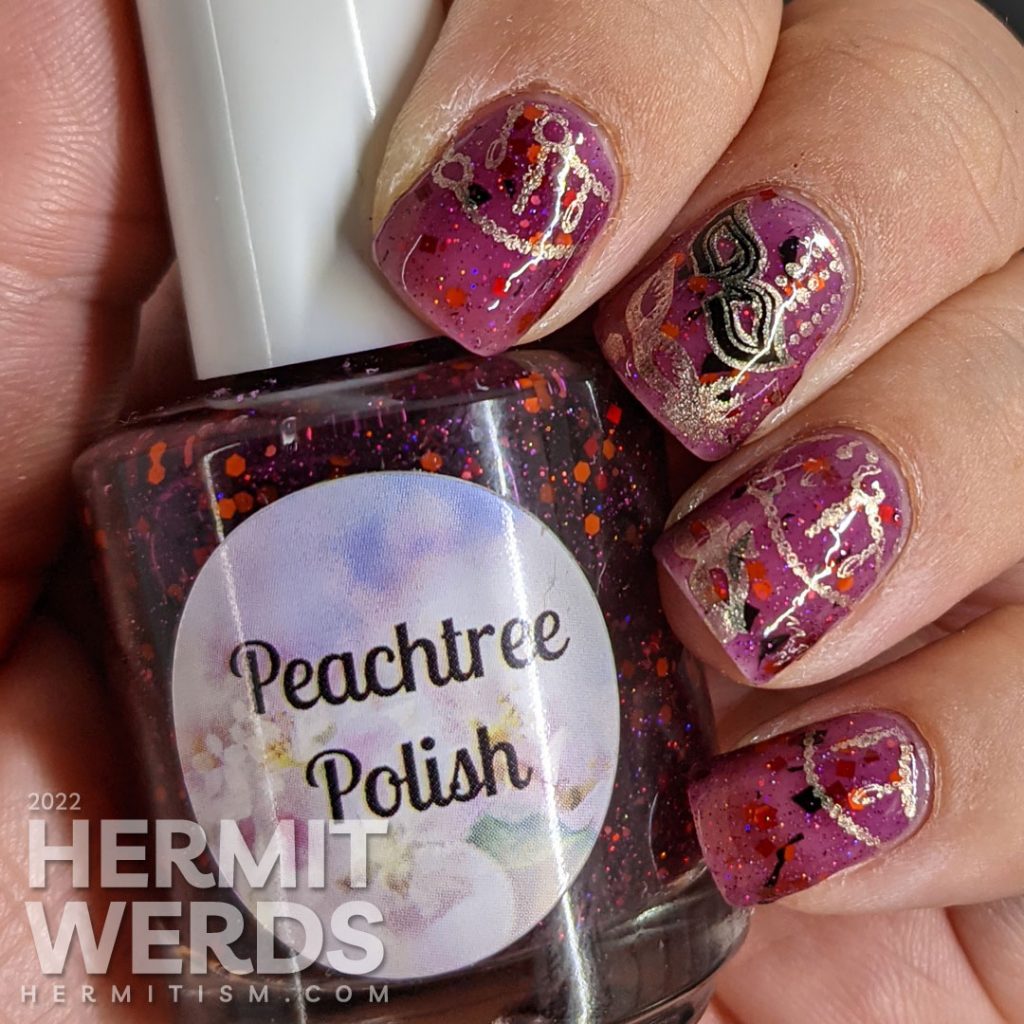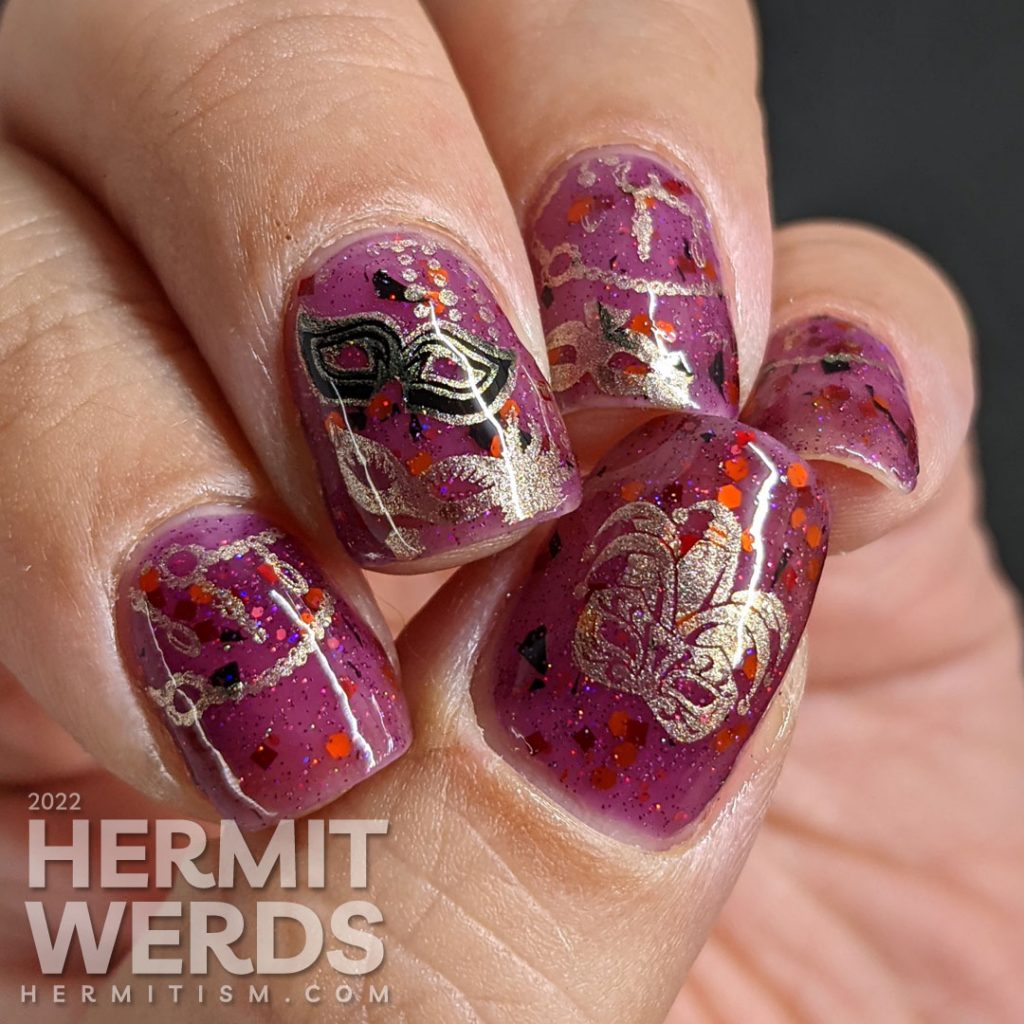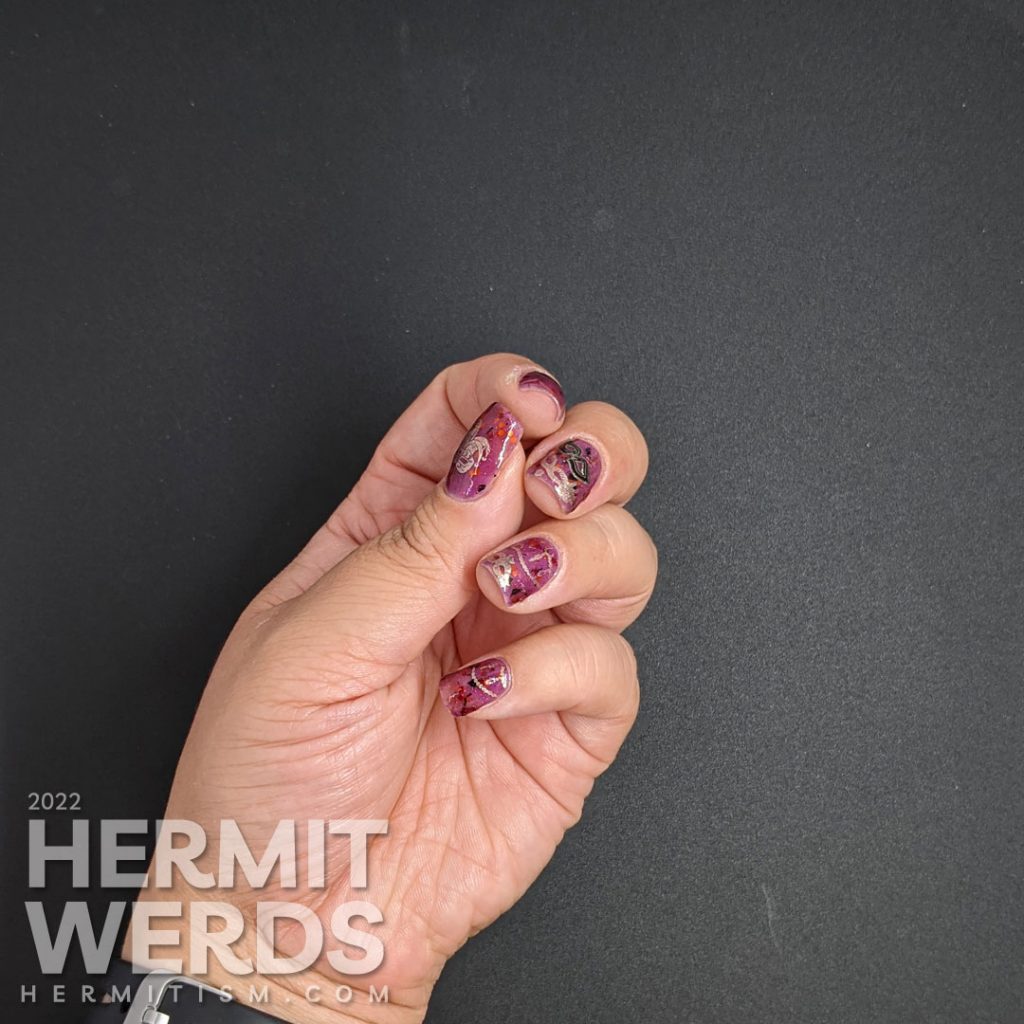 We have come to an end for this nail art, but I'm pretty excited about some of the manis I've painted for upcoming posts and can't wait to share them. Until next time, friends! 👋