Once upon a time I painted a love potion-esque nail art. It was pre-blog and there was pink. I can even wave the stamping plate I used uselessly in the air. You can't see it because this isn't a video, but all the parts are there. Anyway, I sadly cannot find a single photo of this mythical nail art or I'd share it along with today's look that totally makes me think of love potions.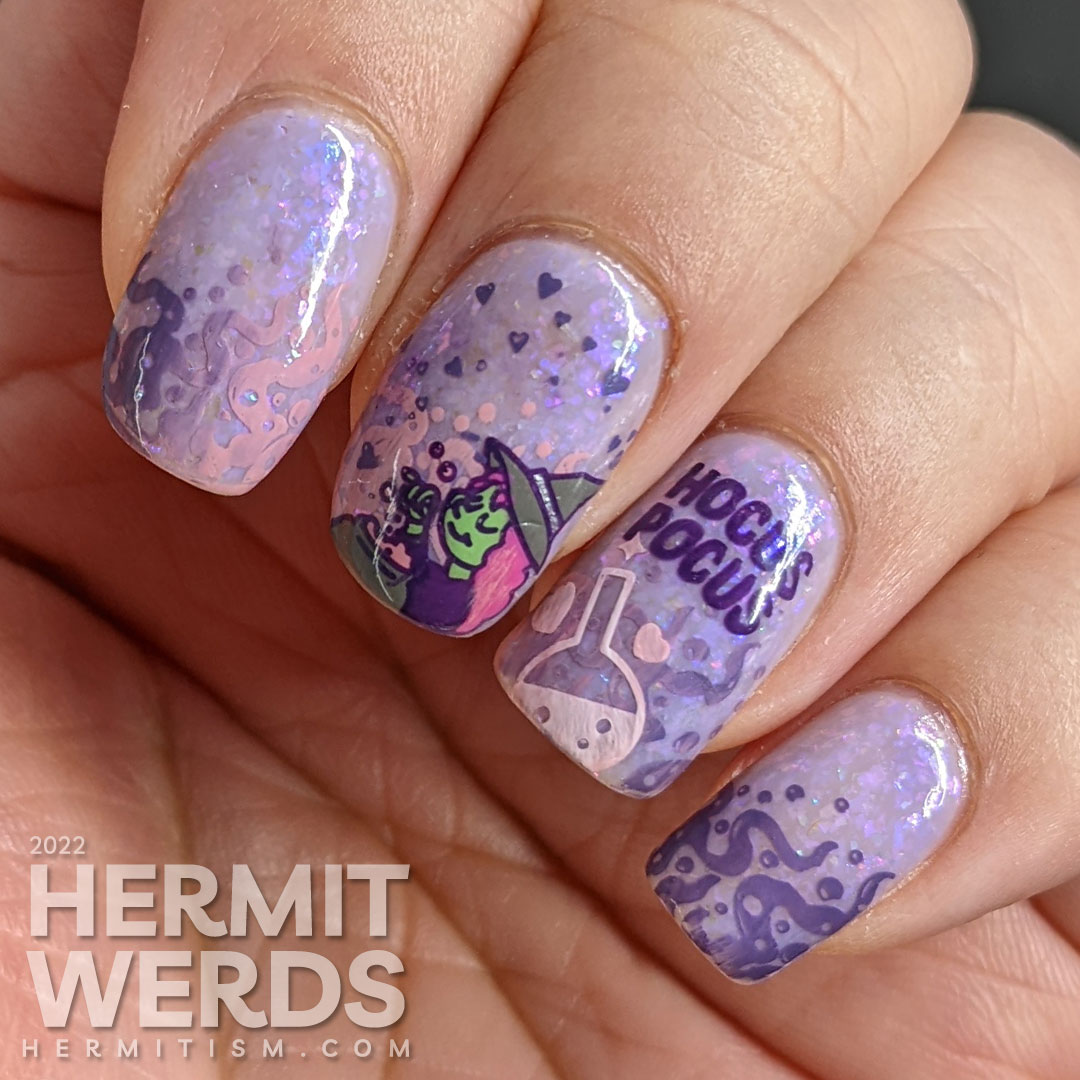 AZ Nail Art Challenge – 'H' is for Hocus Pocus
This is another catchup post for the AZ challenge (I only have one more to go!). But if you look at the lovely collage below, you'll notice that the photos I'm sharing are different from the one I turned in. Yeah. Things were busy at the time. I painted a very simple nail art and baaarely turned it in on time, but I wasn't happy about it. And then I had to move a bunch of things around as we prepped our house for viewing and guess whose mani was ruined…
I didn't have a full set of photos for it and I wasn't happy with it anyway, so I decided to go for a re-do. I kept the same background polish, and main stamping images, but I added a bunch more elements and swapped the not-very opaque purple stamping polish for a new one from this month's ManixMe box ("Baroque"). One of the new images was a potion bottle with some hearts around it, which led to more hearts and now I've gone from a witch nail art to a witch brewing a love potion. Somehow perfectly timed since Valentine's Day manis are already getting posted. I'm going to call this a long term win.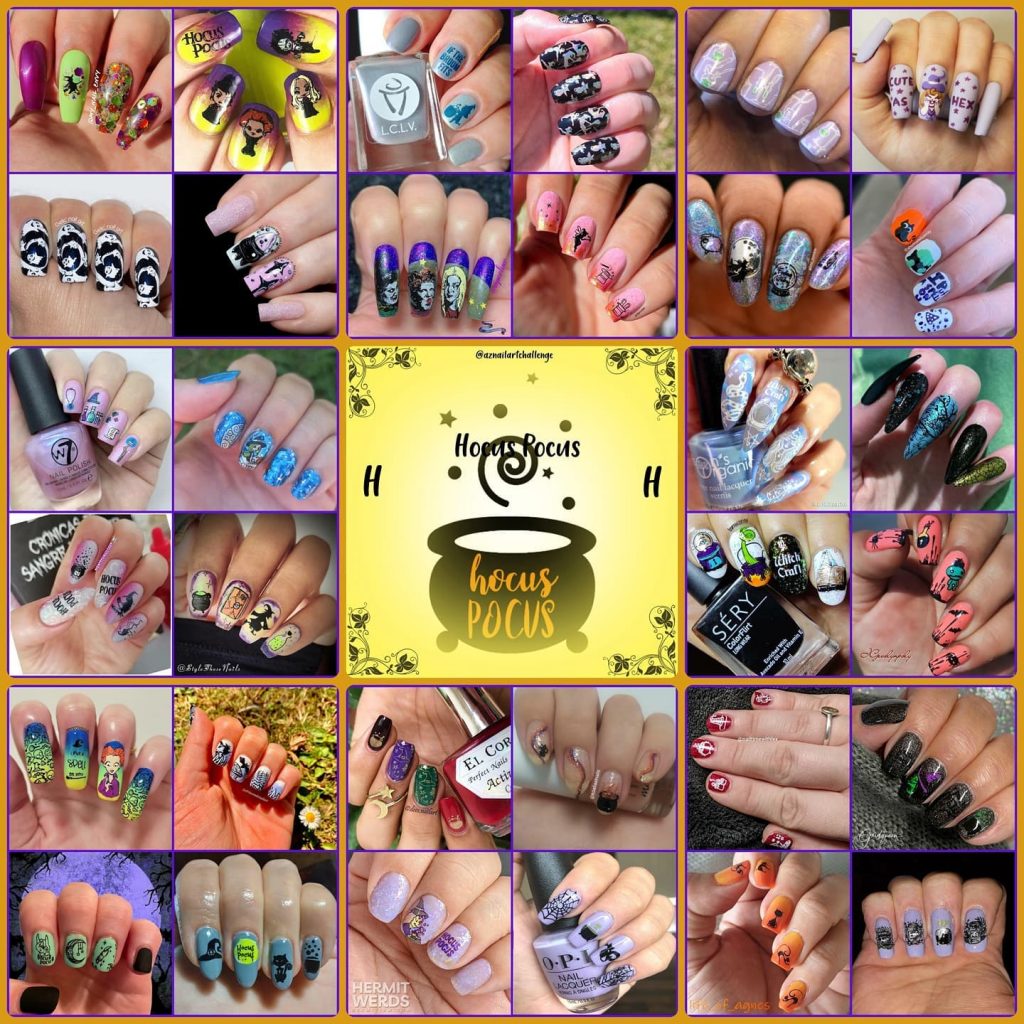 Hocus Pocus v1
But in the interest of full disclosure, this is the photo I turned in. Still cute, but I much prefer today's look.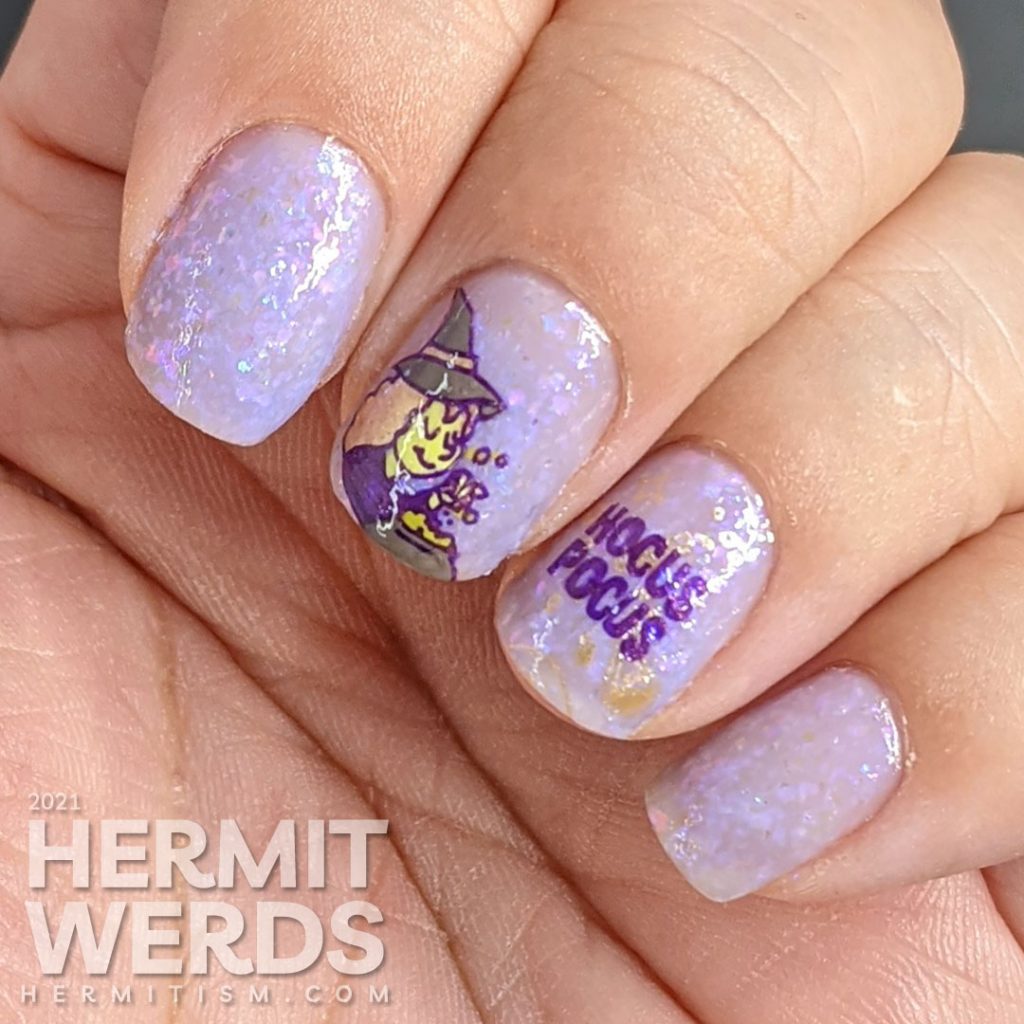 Nail art products used
Base Polish:

Black Dahlia Lacquer's "Daphne Bridgerton"

Stamping Polishes:

Born Pretty's "Cherry Blossoms"; Maniology's "Baroque" and "Sassy" + UberChic's "Essential White" under the pink polish

Advanced Stamping Polishes:

Born Pretty's "Cherry Blossoms" and "Cosmos Bouquet" (press sample); Brash's "Green Machine"; Essie's "No Place Like Chrome"; and Pretty Serious' "Overcast"

Stamping Plates:

"Harunouta-33" (magic swirls, potion w/hearts, and large "Magic" cauldron), Maniology "MXM050" (scattering of hearts), and Moyou London "Halloween Collection-04" ("Hocus Pocus" and witch with cauldron)
Probably the best thing I changed that made the most difference was adding background gradient stamping images of magic tentacle swirl-y things. It was my compromise because I wanted to paint my index and pinkie fingers a different shade, but I felt it departed too much from the original nail art. Besides, that lilac purple flakie polish was just too pretty. Which is also why I keep swapping back and forth between matte and glossy finishes. Both so good!
And now some macros and more of the usual photos.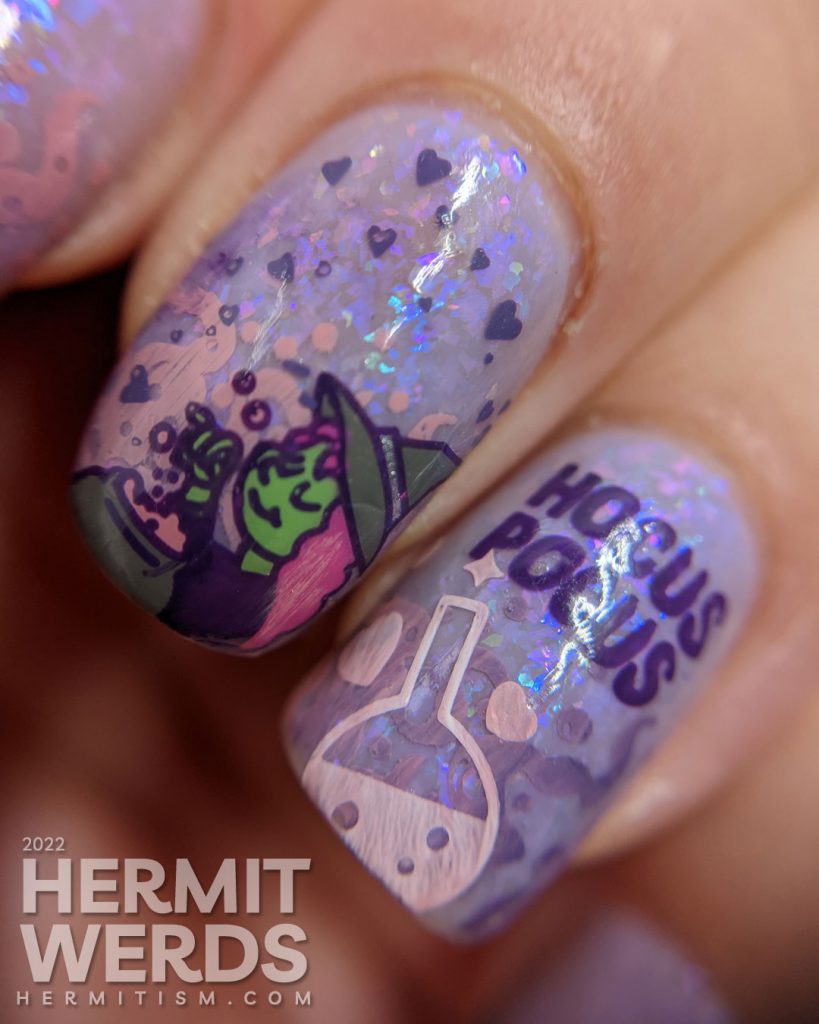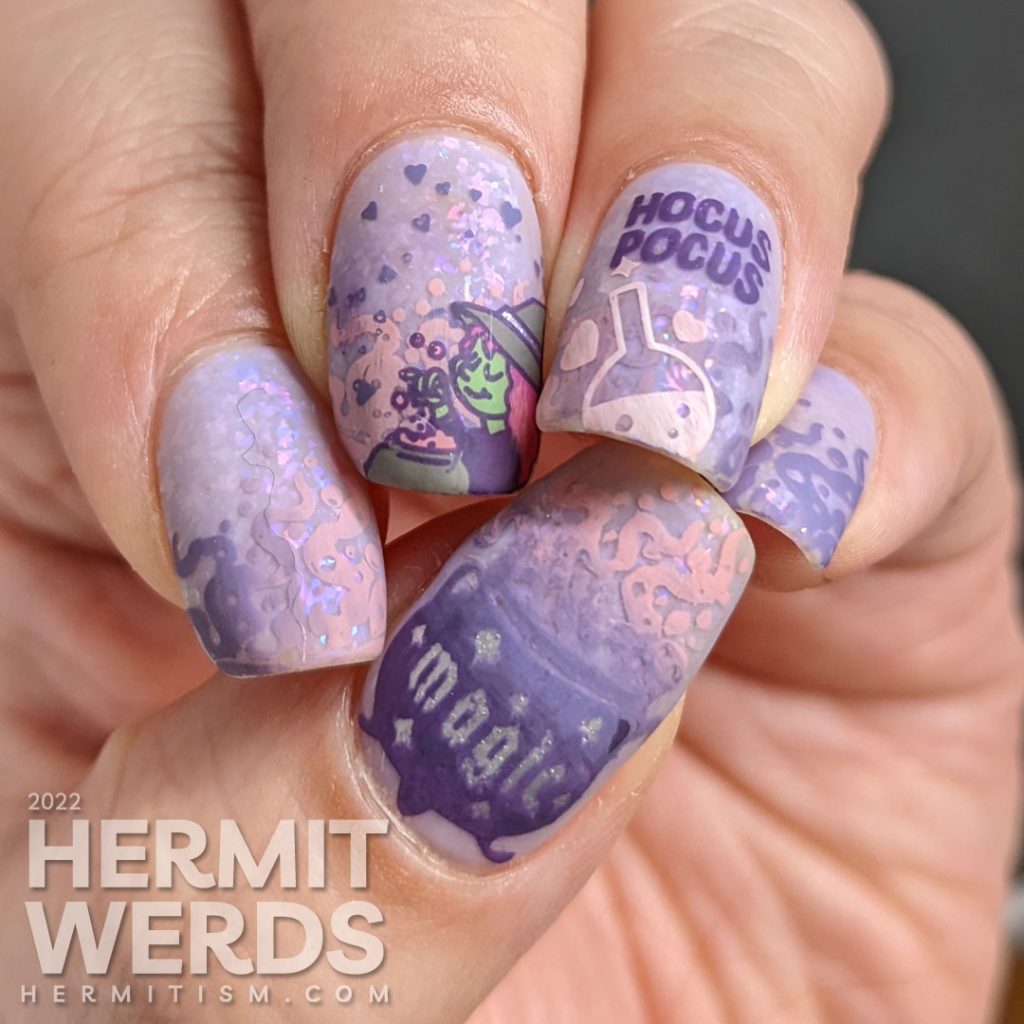 Until next time, friends! 👋