Part of me wanted to go super elaborate for this one, but I made myself take a step back and simplify because I did not have the time. So I went with lots of pink with silver snowflakes and red stamping for my decals. Given the theme, I picked images that reminded me of playing in the snow, something I had a lot more time to do when I was on break from school. I think the simple color scheme worked pretty well, but I wish I'd picked a slightly lighter mid-tone red. Also good to note is the difference between stamping with a clear stamper and not. My pinkie finger clearly shows there is more to the snowflake stamping image than my index and middle finger have. As much as I love clear stampers for positioning, sometimes they just aren't sticky enough to get all of the image.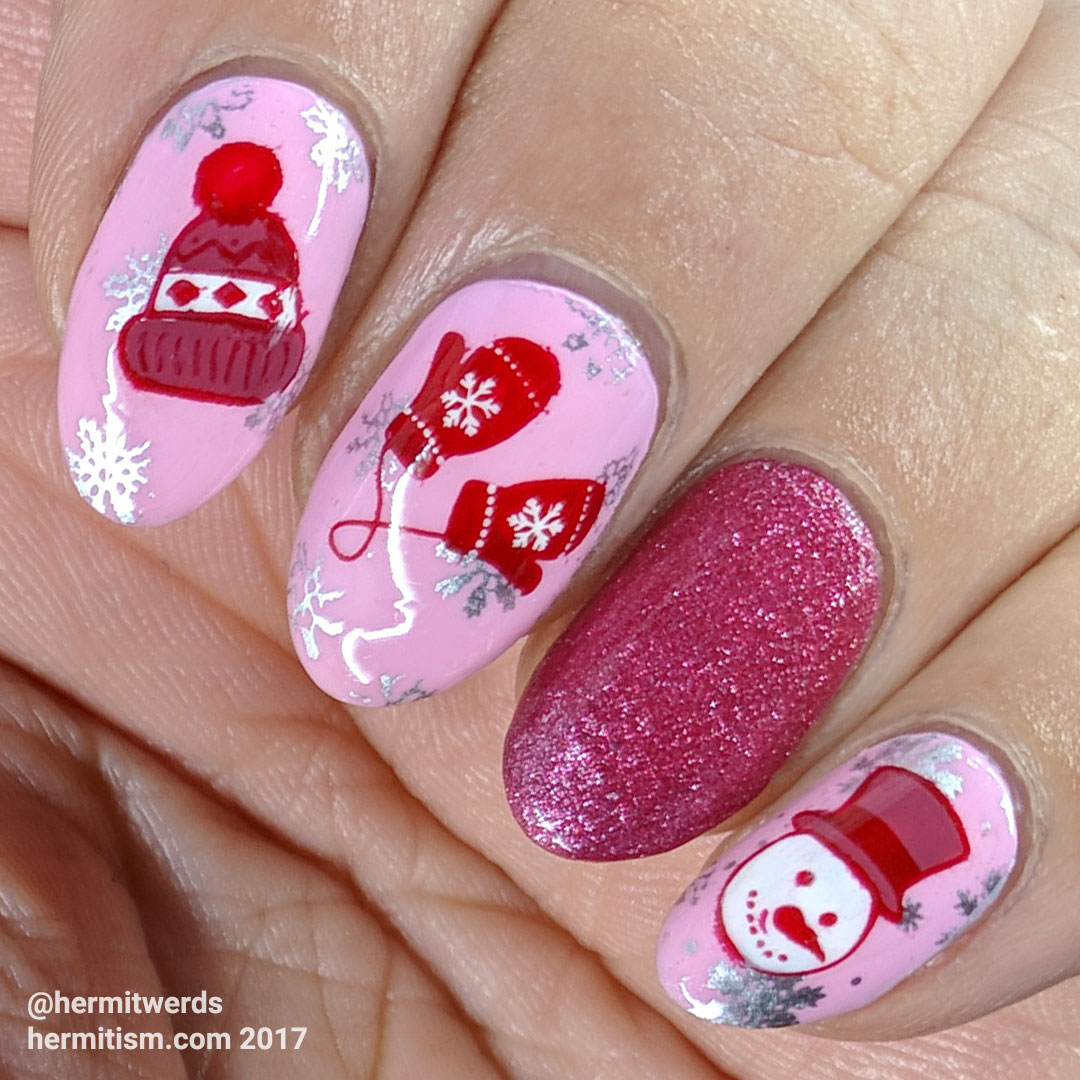 #NailAddictsCollab – Winter WonderNail
And here is the group collage of all the Winter WonderNails. Apparently I was alone in thinking pink had something to do with it. LOL Either way, feel free to check out the group tag on Instagram so you can see people's individual posts.