Since my Thankful-prompted nail art wasn't at all American Thanksgiving Day-themed, I thought I'd haul out my Born Pretty BP-191 stamping plate and paint something more traditional on my nails. It was well-timed since I went to an early Thanksgiving get-together with these on. I kept the color scheme and stamping very simple so this one would be fairly easy to re-create on your own nails.
This is the first time "Autumn Spice" is appearing on this blog, but I've used it several times before. I think it was my gateway drug for perfumed nail polish. It has a very strong spicy yet sweet scent that lasts for quite a while. In my experience it has the best staying power out of the Parfumerie line and I just lucked out or not by picking it up first. Anyway, I'm hooked on perfumed polishes and since Revlon has discontinued the line, I will eventually be buying up Kleancolor's line of scented polishes and Purple Willow Apothecary's scented top coats. I mean, it's not like it's weird to see someone randomly sniffing their fingernails, right? 😉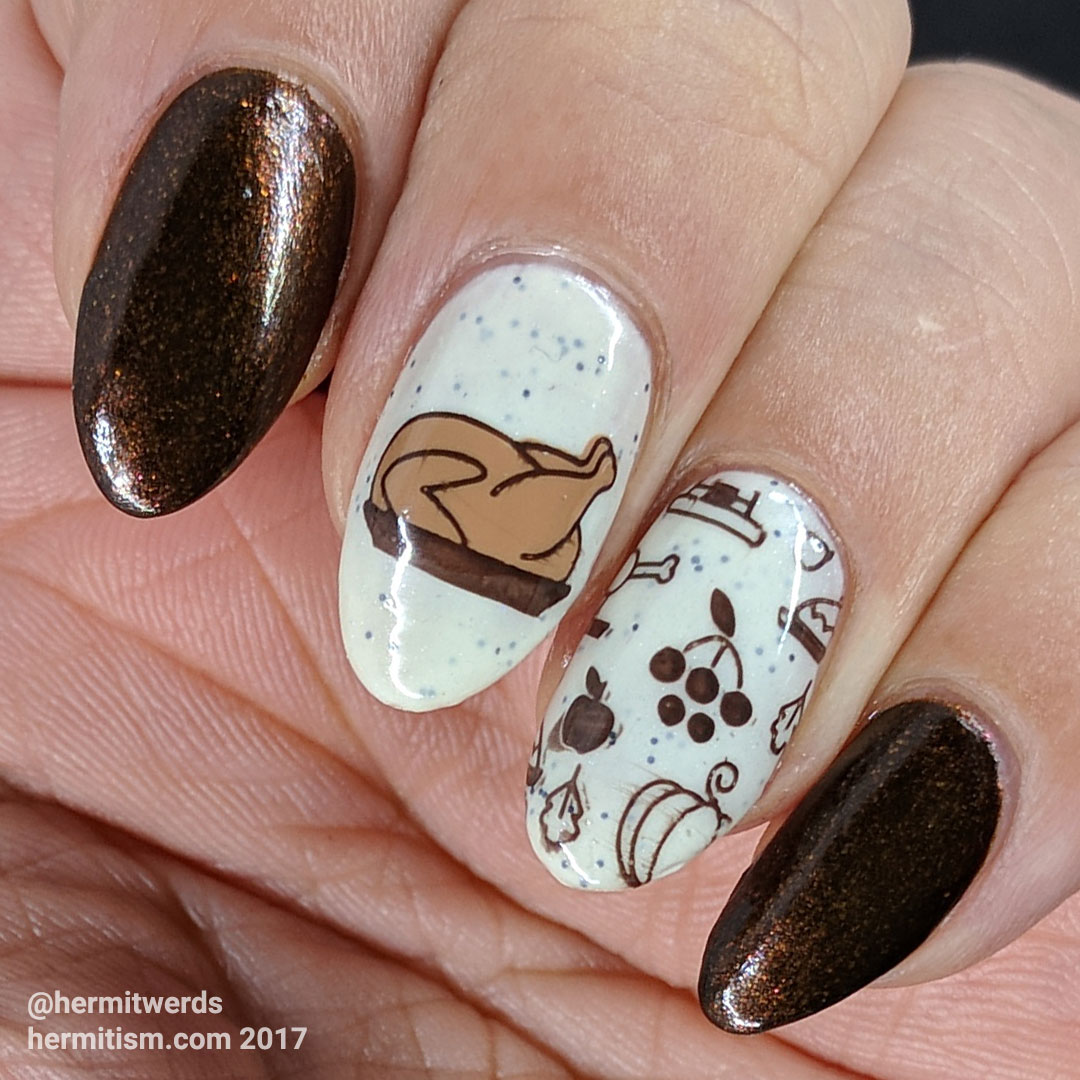 Well, it's only a few days until Thanksgiving so if you're celebrating I hope you have a wonderful meal to share with good company. I'll be snarfing enchiladas, tamales, and pumpkin pie with my parents and husband since that somehow became the family tradition (but I still bought a ham for later because: ham). I'm making the tamales from scratch. They get better every time.