I don't know why my Star Wars nail art always turn out very simple. Possibly I'm holding back in case someone is looking for inspiration to paint their own Star Wars mani. It wouldn't be much help if it was impossible to repeat. So here I am with five stamping images and no reverse stamping at all because the first design I sketched out was too much work. What can I say? I've been enjoying my break. It's probably the first one I've taken from the blog that wasn't driven by either shutting down creatively due to stress or just not having time because of life stuff going on. It's been quite relaxing. I still painted my nails several times and dutifully photographed them. I don't know if I will post them though. It's been nice having more free time. I'm getting a lot of reading done.
But today is a Star Wars day and my previous two designs still get quite a bit of traffic (I'm useful?!?) so I decided not to skip this time.
Nail art products used
Base Polishes:

Maniology's "Flicker"

Stamping Polishes:

UberChic Beauty's "Essential White"

Stamping Plates:

"Nicole Diary-157" (bubbles), "SP-24" (rebel fighter, jedi symbol), and The Stamping Shop Collab "Polished Puns" ("May the 4th Be With You")
Items in italics are debuting on the blog for the first time.
I am a tiny bit disappointed that The Polished Gamers box's Star Wars stamping plate hasn't even shipped yet, but using it would have made recreating the design fairly impossible since Apipila does not continue to sell her stamping plates once the box sale is over. Possibly I will get off my butt next year and paint one from it and another from the The Stamping Shop Collab for the Revenge of the Sith. Either that or follow my unofficial trend of skipping a year. 😬
Today I'm also using a new set of false nails. I was starting to run out of my first batch of long rectangle falsies so I got these. I like that they follow my c-curve more because then it feels more natural but at the same time the way the others flatten out ones made it easier to paint panoramic designs. I may need to throw more money at this problem.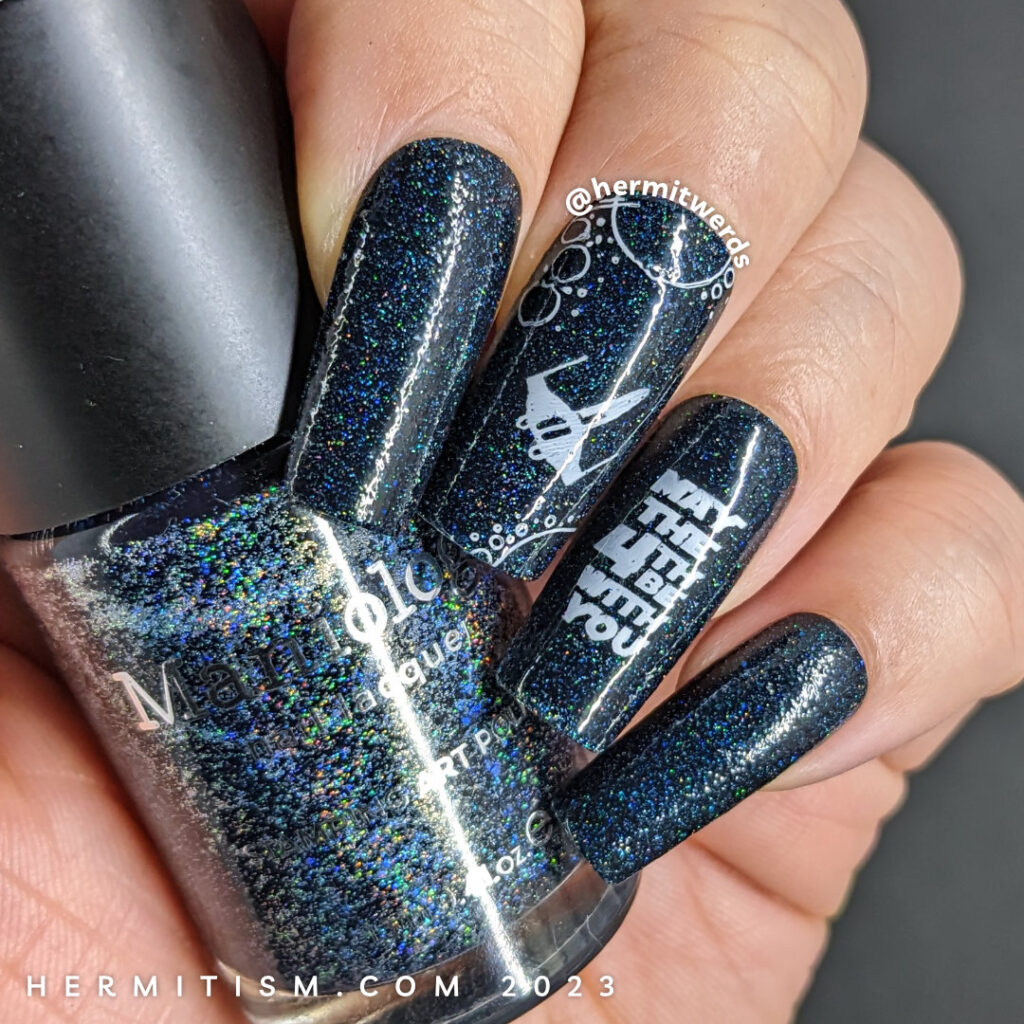 Final Star Wars nail art photos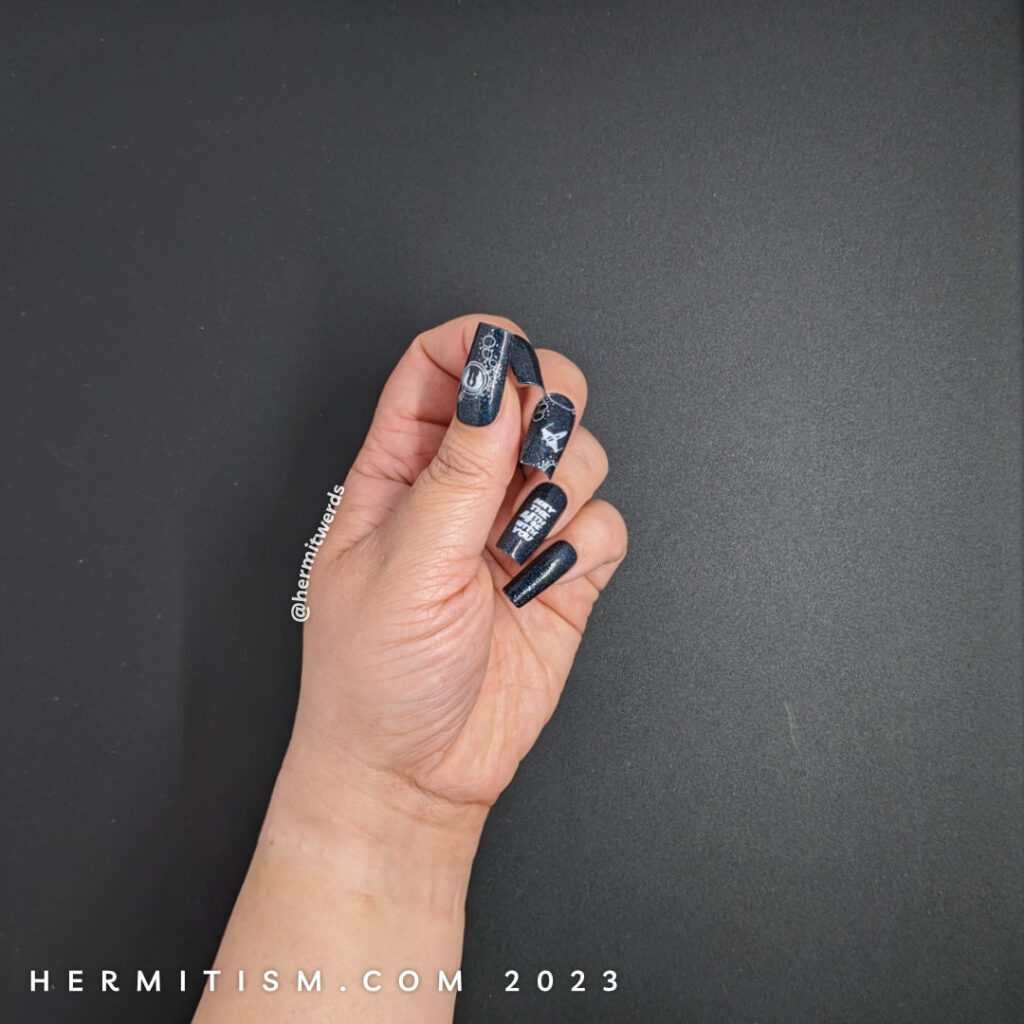 Until next time, friends! If you're still looking for more inspiration, check out my Star Wars tag. 🙋‍♀️