(Really, I would have just called this "Love Letters", but I already used that title.) Today I have a really simple love-filled nail design that probably would have been perfect to post on Valentine's Day, but did I want to finish editing my photos and write everything up on Friday? No, I did not. So I didn't.
Is this self care? I mean…I guess? No one needed to see my post on Friday and I had fun doing other things. This is how I will not burn out on my blog? 🤷‍♀️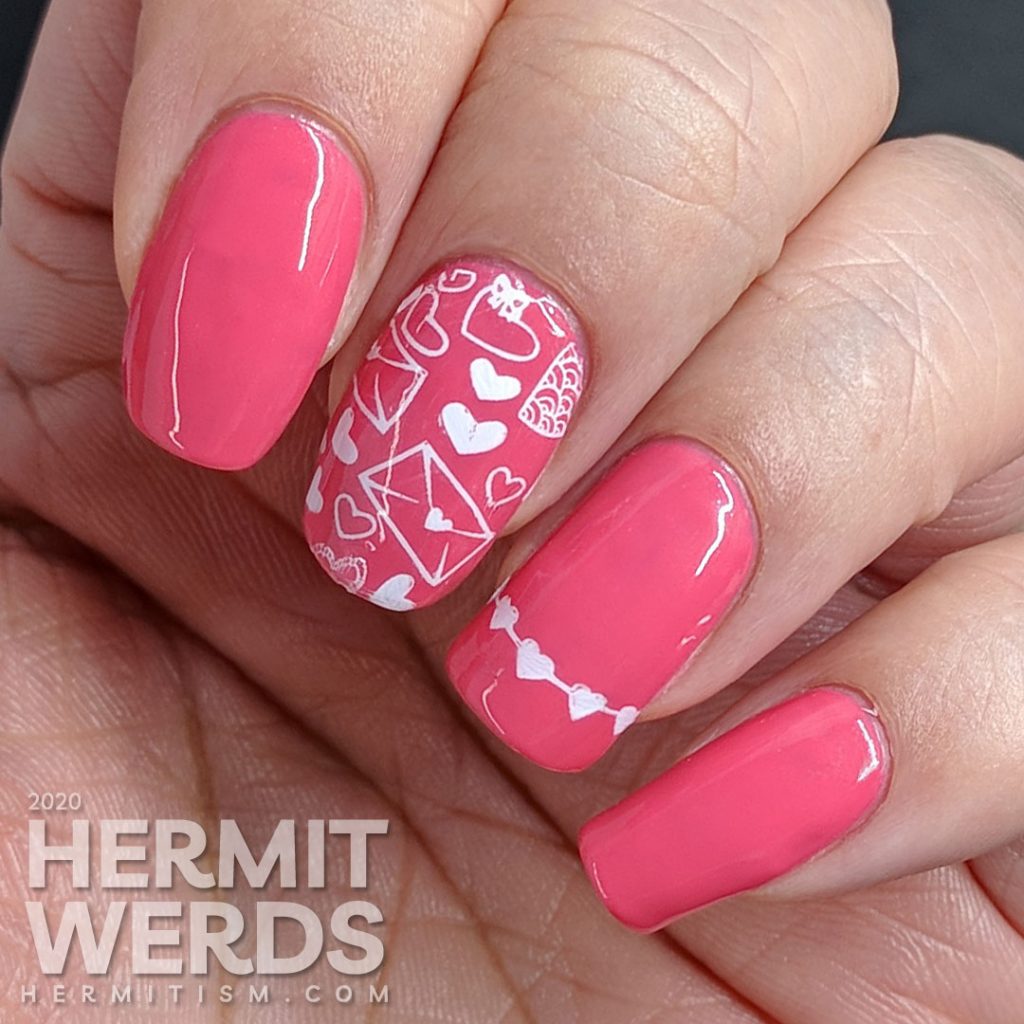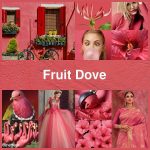 I had two real choices for Fruit Dove. The one I personally preferred was Colores de Carol's "Ava" which is a little more orange-y and had some complex elements to it that would have added depth to my design. However, you can't get this polish anymore.
So I went with my second option because it's from a set by Jenna Hipp that I see at my local Costco(s) all the time. It is also lovely, though I felt like a few of my nails might have benefited from a fourth coat that I was too lazy to apply.
Products used
Base Polish:

Jenna Hipp's "Daft Pink"

Stamping Polish:

UberChic's "Essential White"

Stamping Plates:
I've been enjoying using props lately; although I tell myself I have a limited ability to do this since I don't have too many belongings of the correct proportions. Really, I probably have a lot more than I think. We'll see, won't we? 😬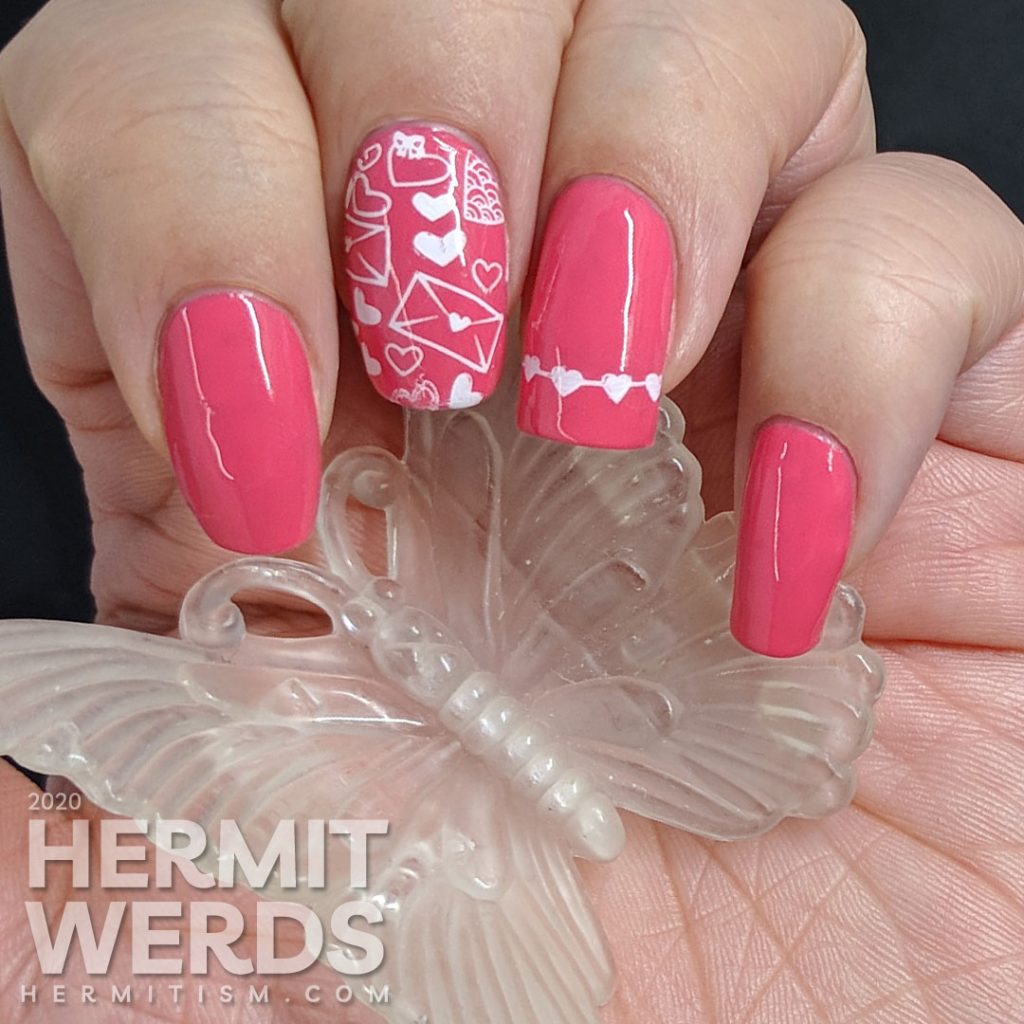 More #Pantone2019WinterChallenge
So I actually did math and figured out that there are two more prompts after today's. Which makes sense since that will finish out the month. I am very excited for this next shade: Summer Fig. Ine has, of course, knocked it out of the park again with her gorgeous collage.
Edit 2/17/2020: My math is off because she said this was the last one. Ending on a power orange! Yes!
That's it from me today. I hope you had a lovely Valentine's Day with your loved one(s). I bought my husband his favorite salsa since he had chips and no salsa. Tragedy averted by love! 🤣