Today's nail art was inspired by a song, but not a new one. Girl's Generation (or SNSD) hasn't put out a new song since 2017 and the song I thought of immediately when I saw the tiger image on Nicole Diary's Fashion Trends ND-002 is from their 2015 album Lion Heart.
Why would a tiger remind me of a lion? Well, you'll just have to watch their silly and cute music video to find out. 😁
Ahh K-pop. So fun and so problematic at the same time. 😬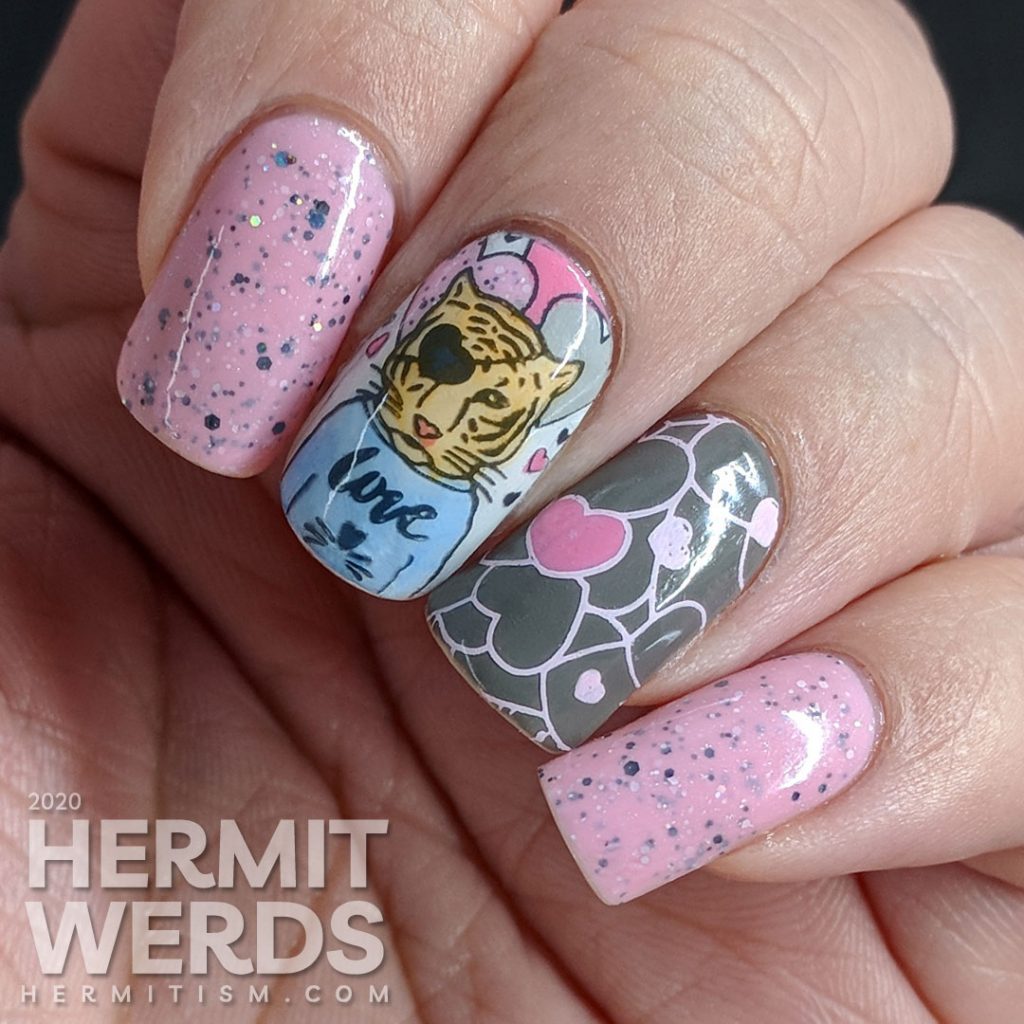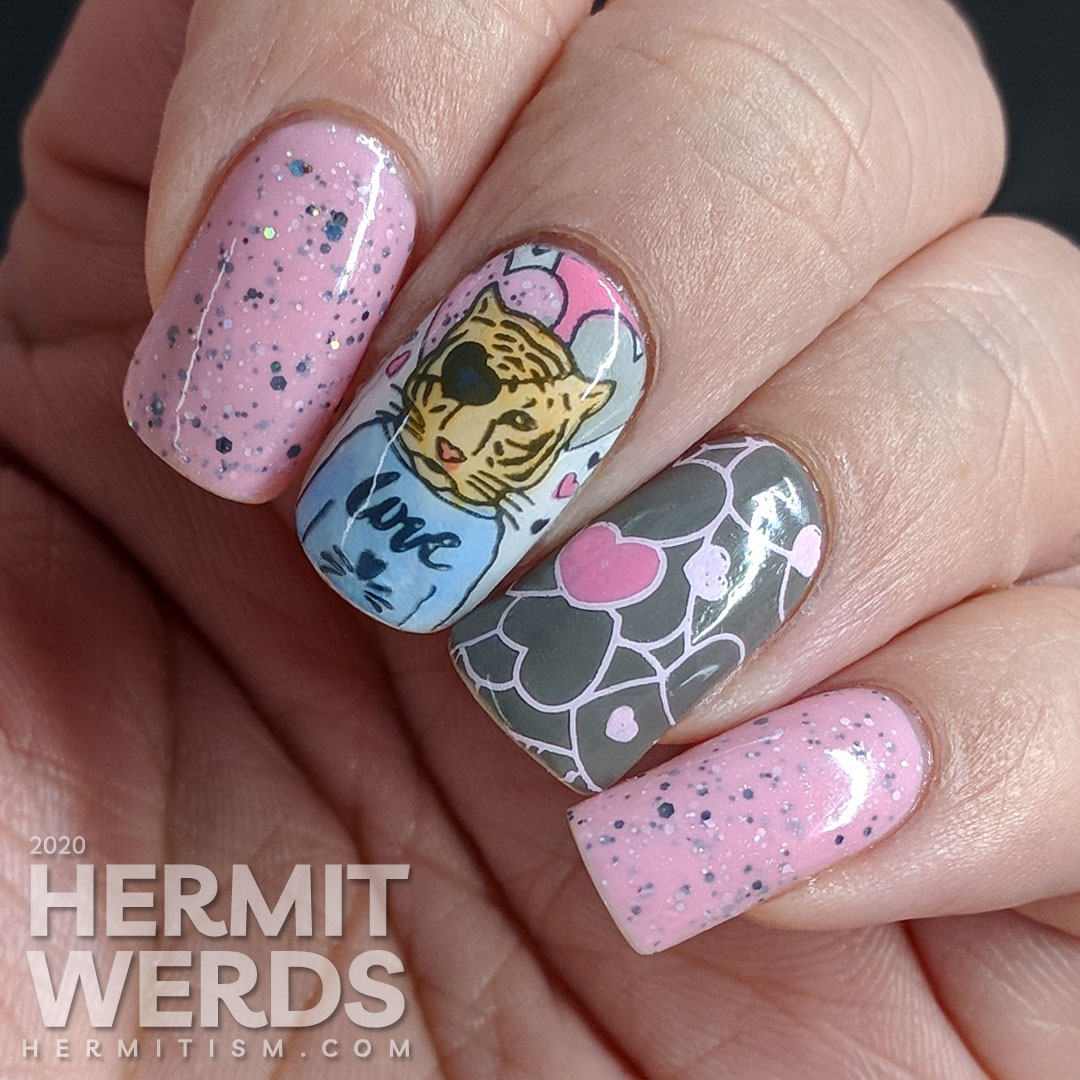 The beautiful pink crelly is from October's Polish Pickup. The story of its maker's inspiration is the same Boto Encantado Brazilian folklore that inspired Kimett Kolor's beautiful pink dolphin nail art. I shall cruelly reduce the story down to pink dolphin shapeshifter man seducing the ladies and abandoning them once they are pregnant. Classy. 😂
And so I found myself buying this polish both because it's beautiful and because it reminded me of something I liked. Possibly a bit of a fail that I did not paint dolphin nails with it.
Products used
Base Polishes:

Stamping Polishes:

Advanced Stamping Polishes:

Stamping Plates:
I did not have the exact shades of pinks and greys that I wanted to use to color in my stamping images so I mixed them up out of what I had. I think it's taken me a long time to realize that I can just do that most of the time instead of owning every color in the world. The only shades you really need are the ones you want to use as your base polishes.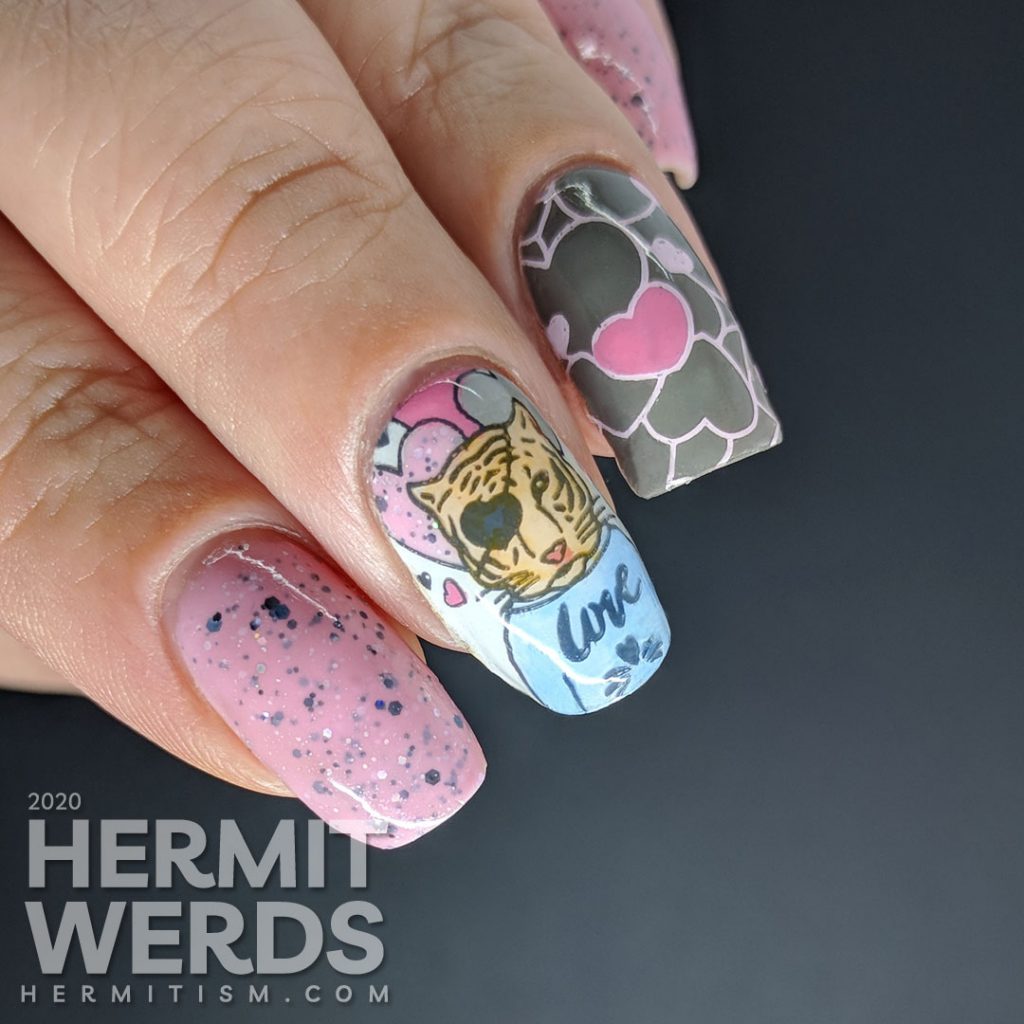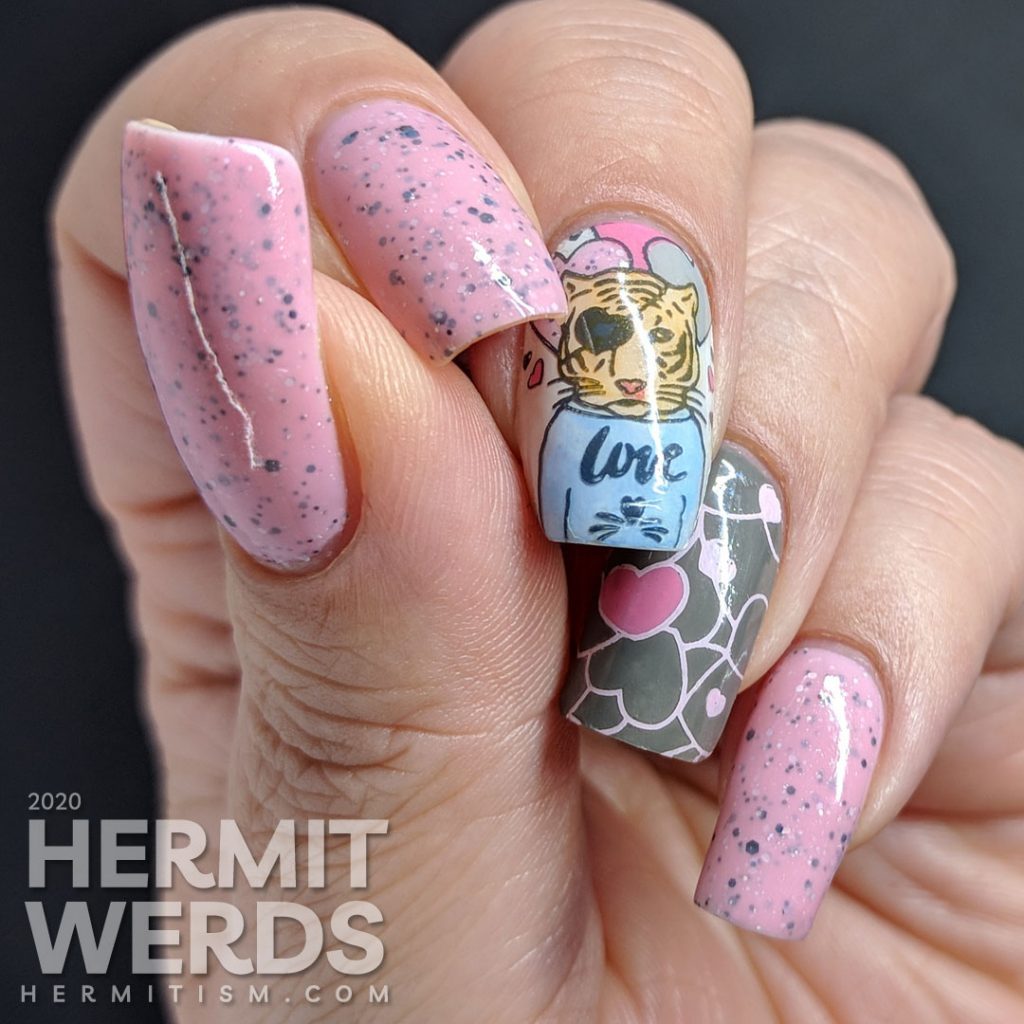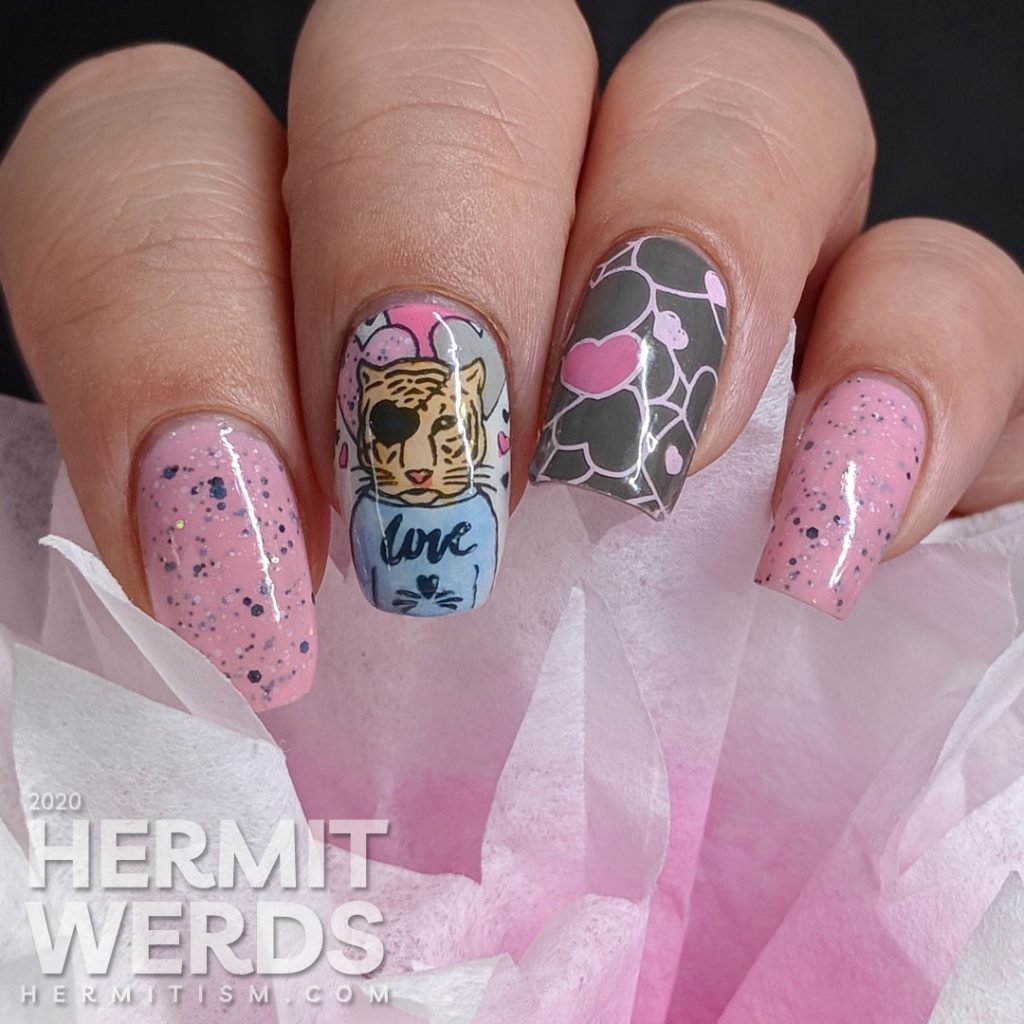 That's all I have today, friends. I hope your life is full of loyal tigers and not lion hearts! 😘