[press sample]
I did manage to snag one of Beauty BigBang's Valentine's Day stamping plates: BeautyBigBang XL-046. I know, I know. You miss the Christmas/winter made to work designs. All good things must come to an end to make room for new good Stuff. 😉
BeautyBigBang XL-046
This stamping plate comes with twelve full nail patterns and four individual images. I am not sure how it happened, but there are cats on this stamping plate and I haven't used them yet. I like that the top six images are patterns and the bottom are more scene-like. That feels very re-mixable. Also, that couple standing up the tree with the birds overhead? You can totally get rid of them and put anything you want underneath. I love that trick.
Other things like the silhouette of the couple leaning towards each other are very typical in the stamping plate world. I have at least two other stamping plates with something similar. Ditto with the beak to beak song birds. My favorite image on this plate is the girl with the balloons and roses. It has such pretty details and can easily be used for a birthday mani too. My least favorite image is the couple with the "kiss" heart. They look very stiff and not into each other. I would not be surprised if the original sketch had more character and that got lost when the lines were finalized for etching.
Test Samples
I saw the rose image and thought it would make a fantastic damask pattern so the only thing left to do was to pick a rich-looking golden brown color. Match made in heaven, though I did have some trouble with the matte top coat I used.
Rose Damask. Background is NYC's "Crown Gold". Stamping done with Mundo de Unas' "Black".
Love Letters
I had another nail art design drawn up for the review, but then I realized I was supposed to be using Sinful Colors' "Love Sprinkles" for Valentine's Day so I could knock if off my un-used on the blog list. (I've used it plenty, they pretty much bring it out every year so I got my bottle ages ago.) Woops! Luckily this plate fits my style well so it was very easy for me to come up with another design.
Products Used
Base Polishes:

Sinful Colors' "Love Sprinkles" and Sinful Shine's Kylie Jenner "Kryptonite"

Stamping Polish:

Mundo de Unas' "Lilac"

Advanced Stamping Polishes:

Smucker's "Wickedly Stylish" and Zoya's "Jordan" and "Perrie"

Stamping Plate:

BeautyBigBang XL-046 (press sample)
I had a fun moment where I stamped the image in white and then stared at it blankly wondering what color I was going to use for the envelopes before I realized I had planned to use a colorful stamping polish so I could make them white. Doh! At least I remembered my plan before I started filling the decal in. 🤣
I was also happy that my new design also ended up using Sinful Shine's Kylie Jenner "Kryptonite". It's a pretty metallic teal and helped make the whole design look fancier. Here it is on its own: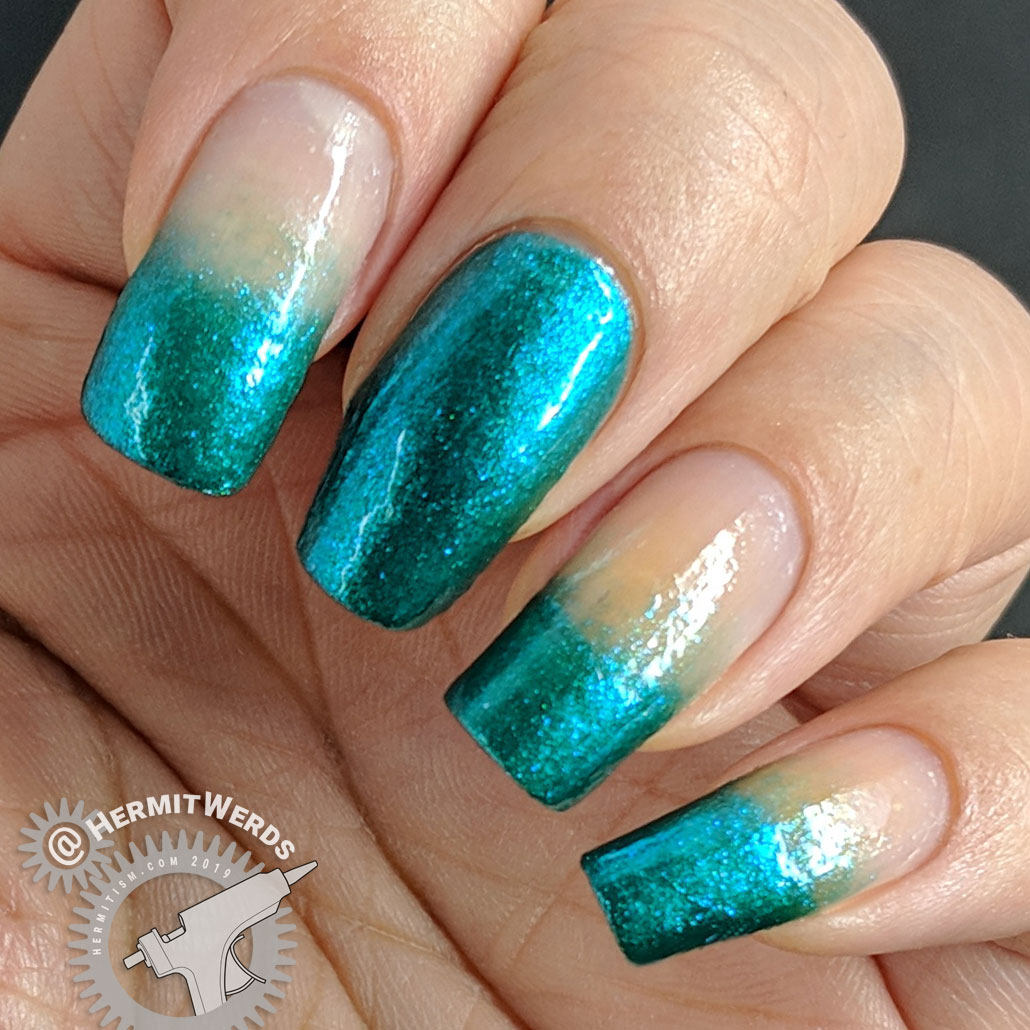 Final Thoughts
This is a great stamping plate that inspires a lot of ideas with me. You will be seeing this again on the blog. Love happens year-round after all. 😉
If you are also intrigued, check out BeautyBigBang XL-046 for yourself and feel free to use my discount code (hermi) for 10% off your order. (Non-affiliate code).
Words. Valentine's Day sale. No pressure. 😉

No-red Valentine's Day Collab
Maitri'z (@maitriznailz) and Ramya (@rums2016) ran a wonderful collab for Valentine's Day whose sole purpose was to simply not use red. Pink was okay though, so I still made the cut. It's clear a lot of people were inspired by this prompt because of how many ladies participated (97). That's pretty amazing for a one-off collab. Check out the collab tag #noredvalentine19 to see everyone's individual design.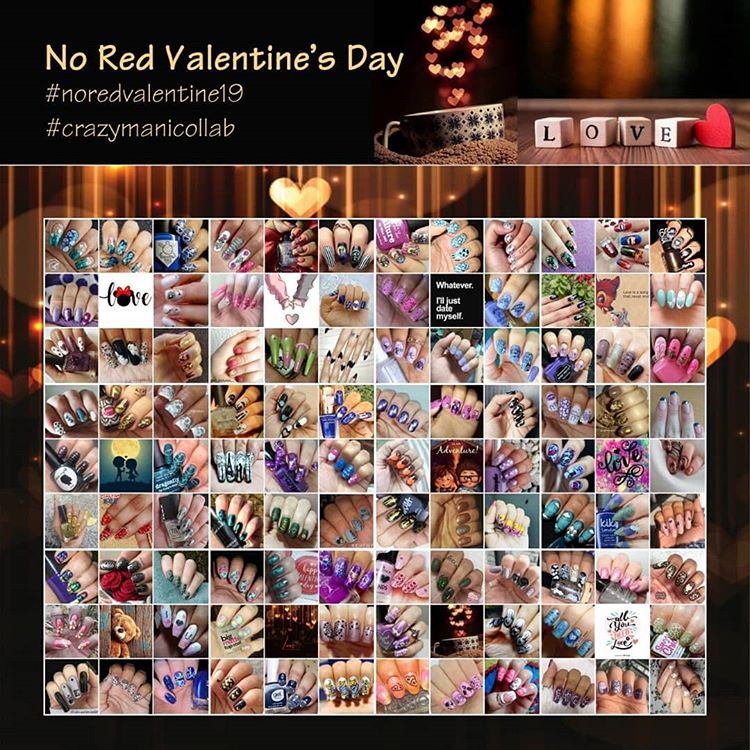 Until next time, friends! And if this is the last post you see before Valentine's Day, I hope you have a great one!