I do love it when the title of the piece comes from something simple like the prompt that I used to inspire it. In this case, I combined #Pantone2019WinterChallenge's Bluestone shade with my last unused Nee Jolie stamping plate: NJX-002, a tribal stamping plate. I'm actually still debating just destashing this plate because my feeling of cultural disrespect hasn't gone away and I'm not sure I want to paint nail art like this? (Plus I used the images I was most excited about for today's look.)
I don't know…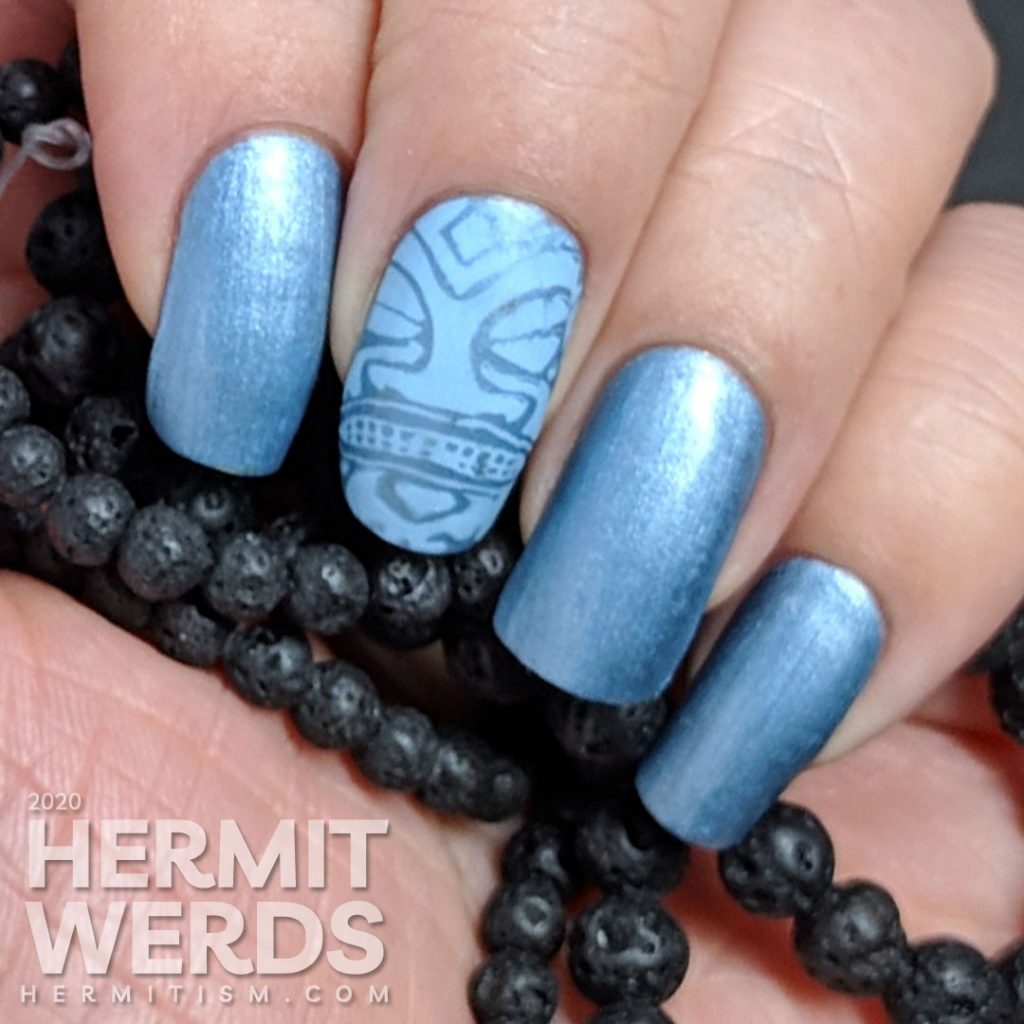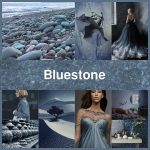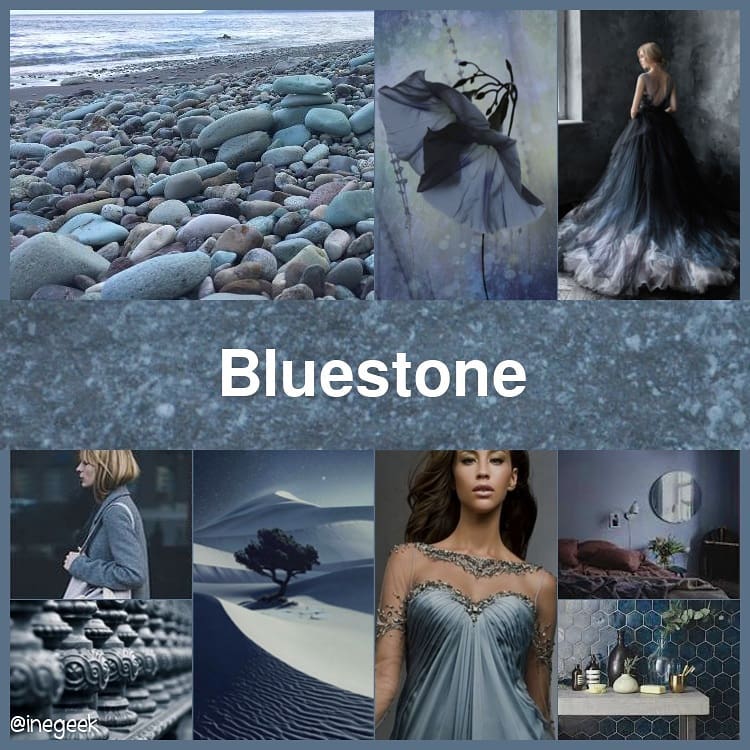 I might have been able to use Zoya's "Amira" for the Bluestone shade instead, but the thought of this cold metallic beauty made me reach for Sinful Colors' "Blue Sensation" instead. I do love its cold sweetness.
But I do have to admit it's rather bright and the original shade has a lot more grey mixed in…🤷‍♀️
Products used
Base Polish:

Sinful Colors' "Blue Sensation"

Stamping Polish:

Born Pretty's "Blueberry Macaron"

Stamping Plate:

Nee Jolie NJX-002
This nail art was so simple. Just two very large stamping images stuck on top of the base polish. The hard part came when I stabbed the still-wet polish with my nails and had to fix it before taking my photos. 😱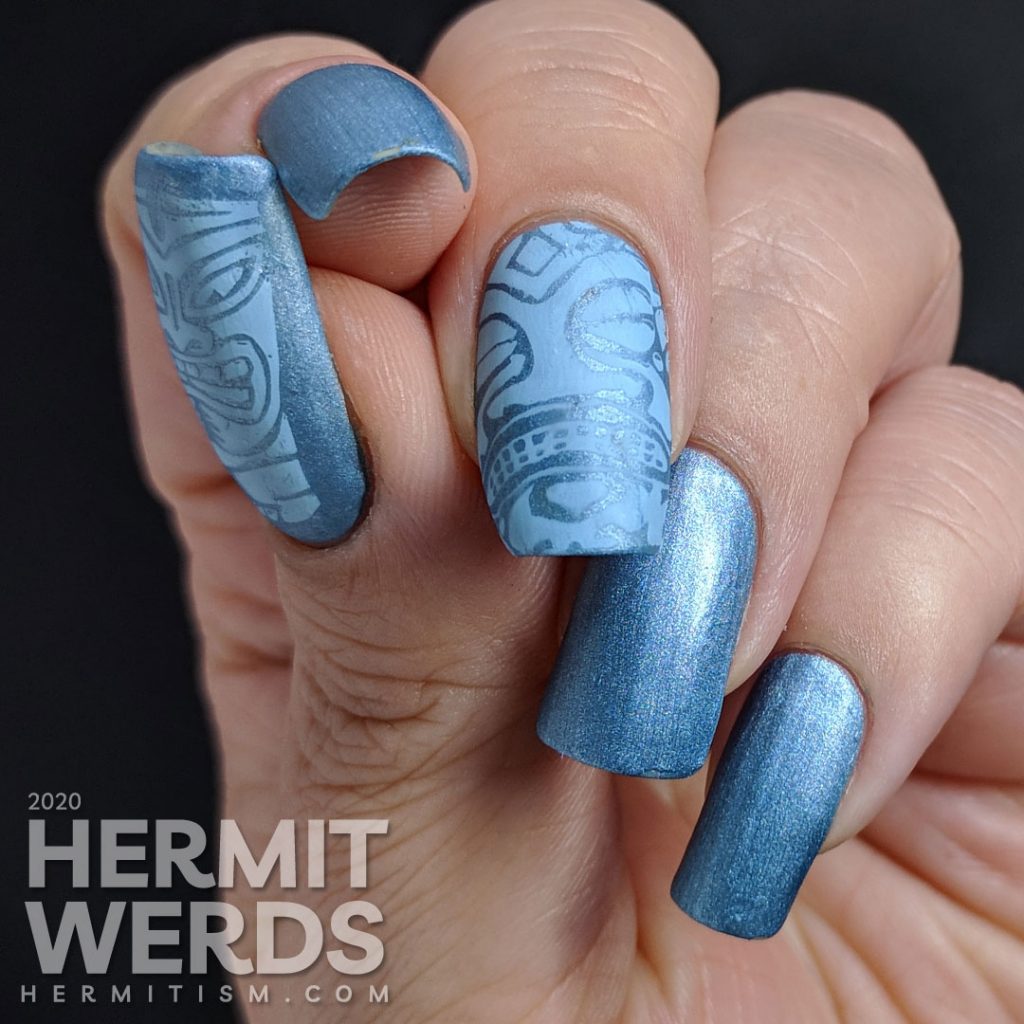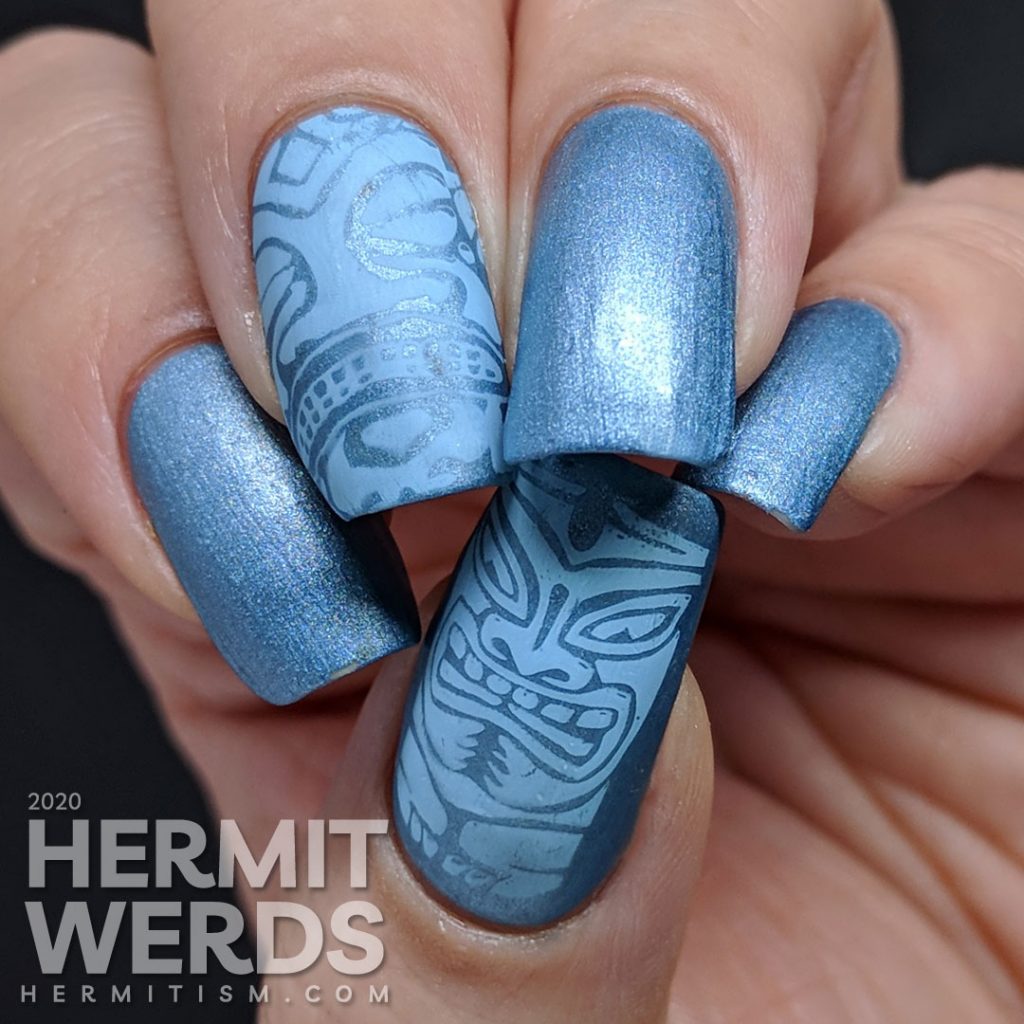 Finally! I am all caught up on the #pantone2019winterchallenge just in time to share what I think is the last color. Ine saved it back for Valentine's Day and I can't think of a better shade for the holiday of love from the entire lot of them. Now I just need to figure out what I'm going to do with it!
Thanks for sticking with me, friends. I have fairly ambitious plans for Valentine's Day nail art this week. Let's hope I succeed at some of them!