[press sample]
I painted this in September, but it really felt more fall-like than summer so I have held it back until now. Unfortunately, that meant holding back my review for Born Pretty's "Sunrise" as well, but…
Born Pretty's "Sunrise"
…it ended up looking so similar to their "Orange Autumn" that you probably can't tell the difference between my two nails. In other words, if you have one, don't get the other.
But, seriously, get one of them if you want to branch out from using black stamping polish in your nail art all the time. I have used the heck out of "Orange Autumn" since I got it. They linger in the wonderful space between a dark burgundy and a dark brown because they're really a super dark orange. It ends up being really versatile.
(But I'm greedy so I'm still looking for the other two.)
Blue Bird of Autumn
And here's "Sunrise" in action…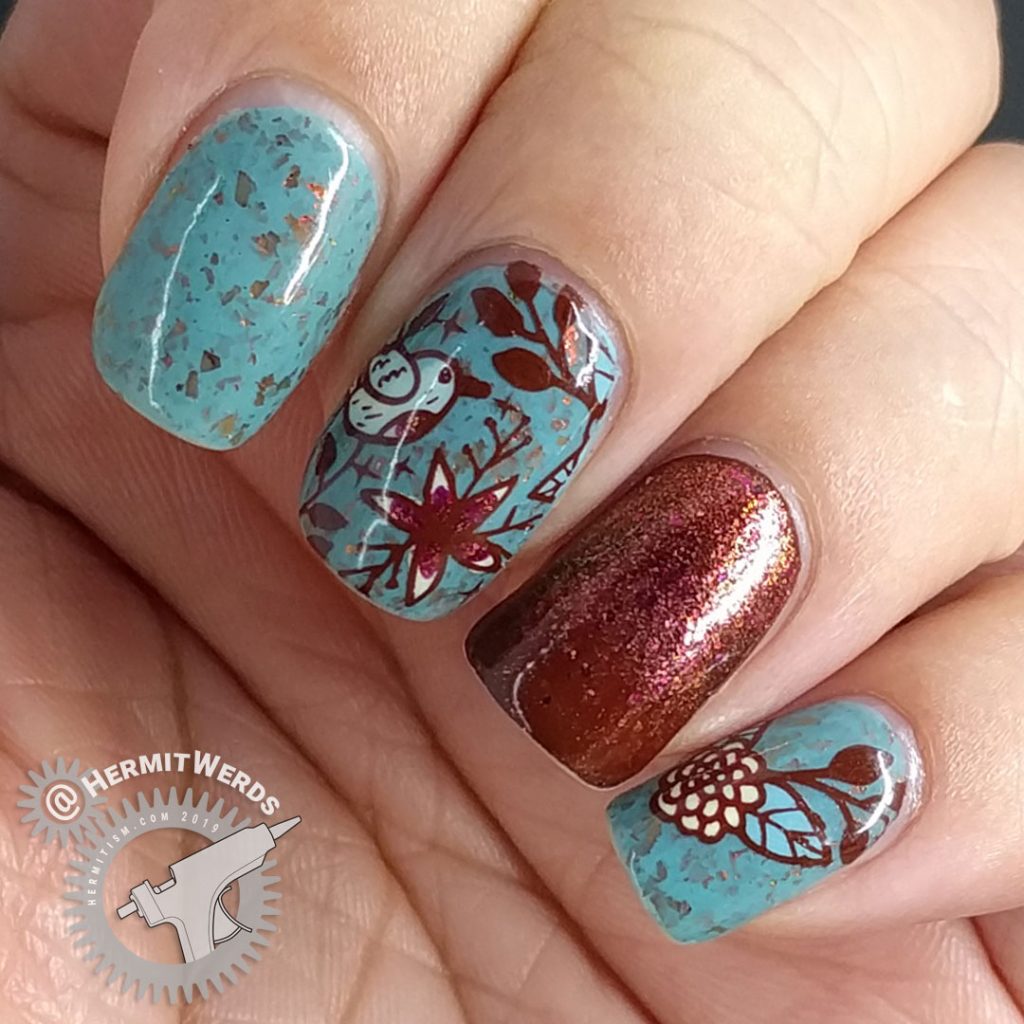 Products Used
Base Polishes:

Stamping Polish:

Advanced Stamping Polishes:

Stamping Plate:
I have to admit that while I love the polish I'm reviewing too, the gorgeous turquoise crelly I purchased from August's Hella Handmade sale (Ethreal Lacquer's "Jupiter") really stole the show for me. Plus they worked together so well. I found myself delaying painting my next design as long as I could which put me a leeettle bit behind for Halloween nail art.
Worth it.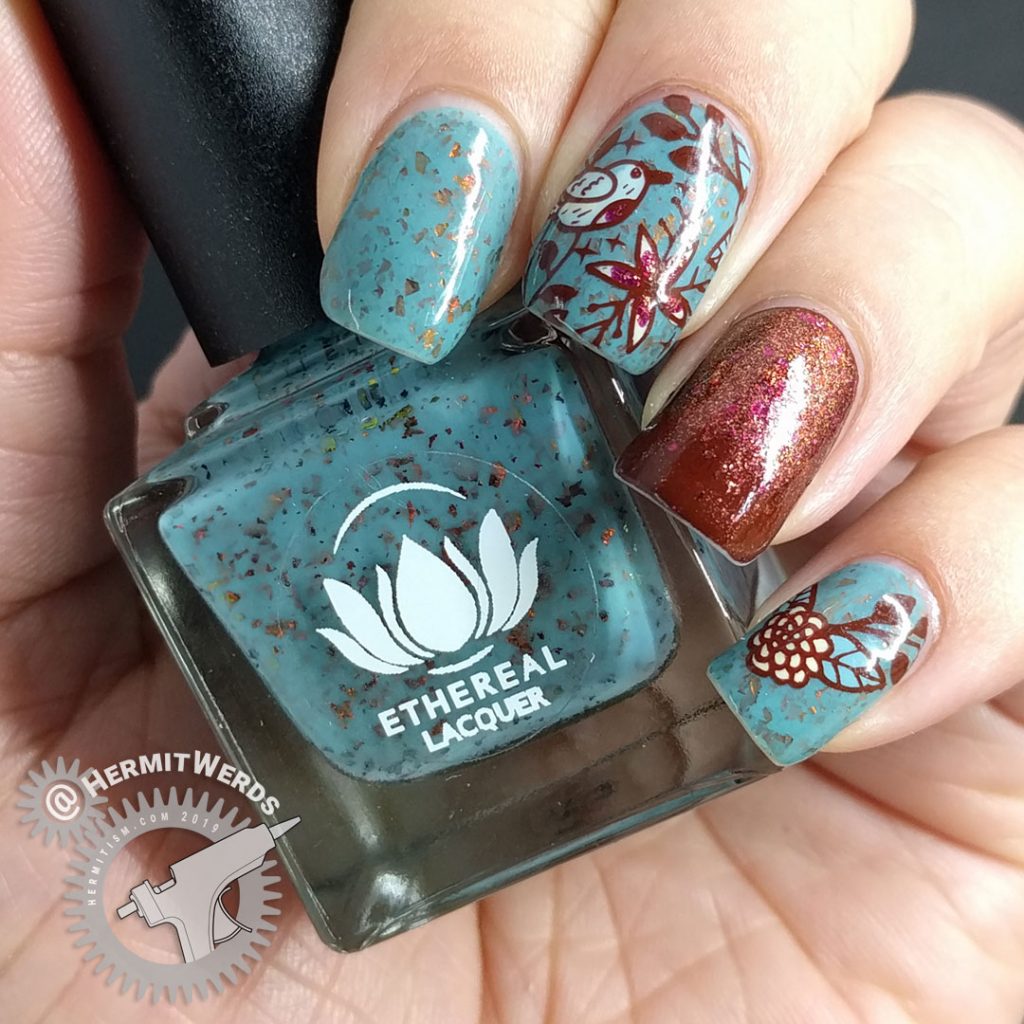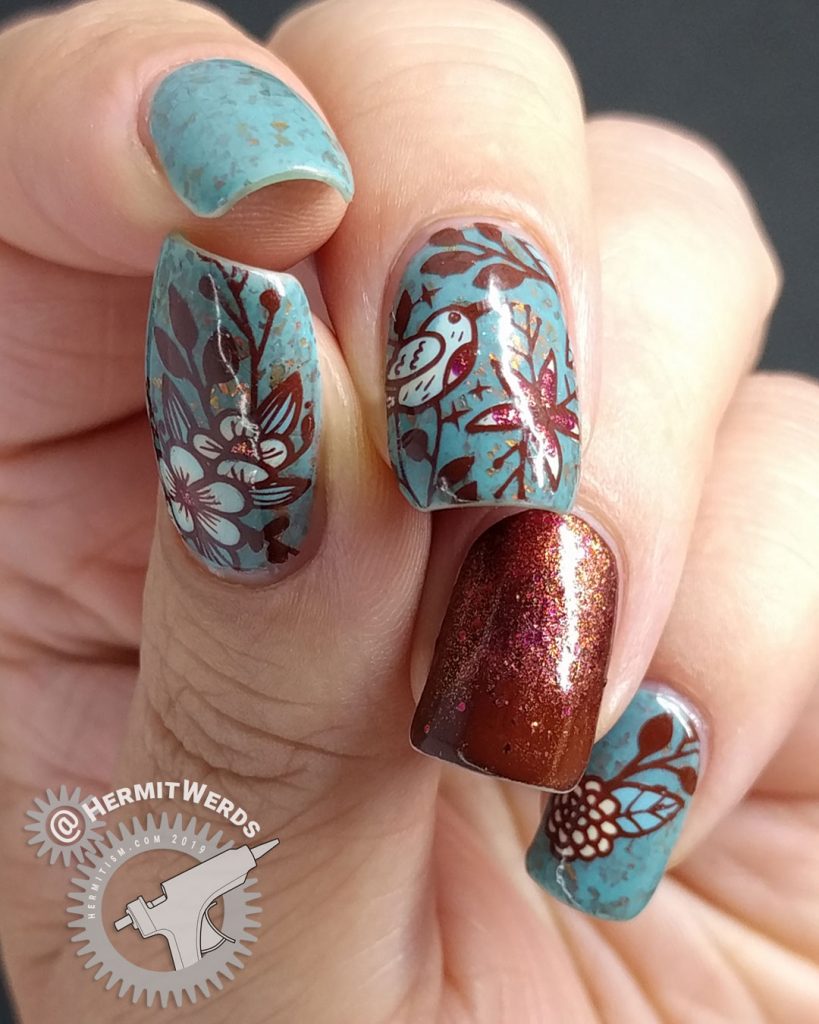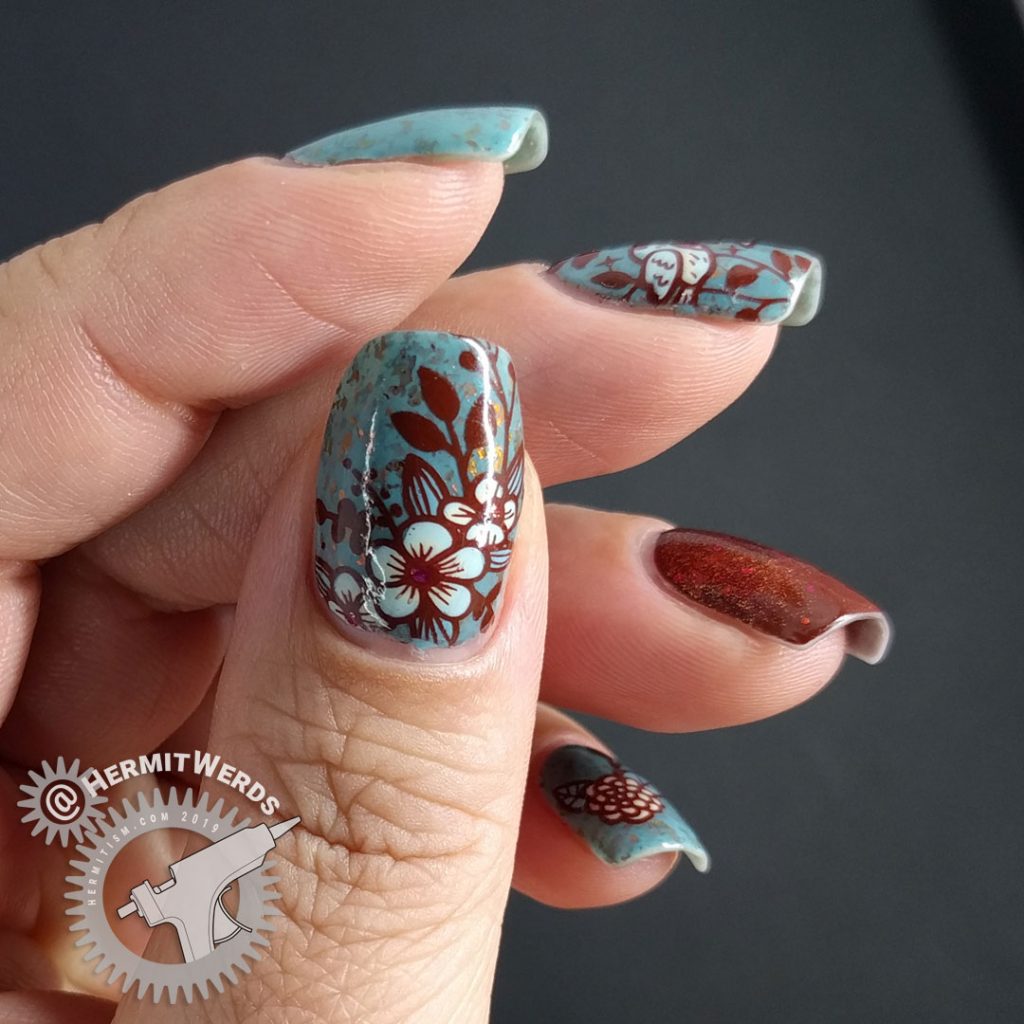 My favorite nail ended up being my thumb. Blending two polishes to fill in the petals turned out so well.
I also enjoyed using flakies to fill in my decals with some sparkle like I did in The Changing Leaves last year.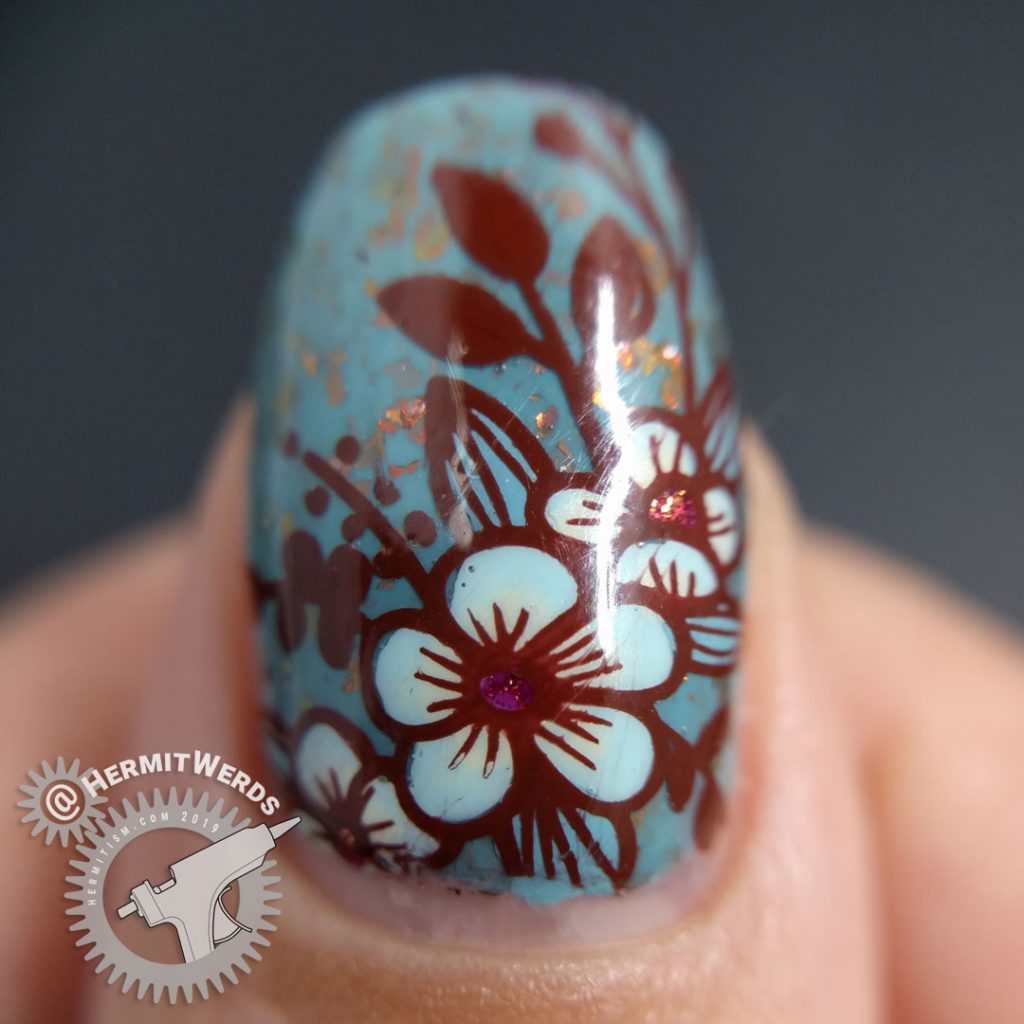 TLDR
Even though it ended up being a dupe for "Orange Autumn", I really love this polish. In fact, I bought several more of the colors from their Earth Tone stamping series. I really like using neutrals with all the "fun" colors so I expect to get a lot of use out of all of them.
One review to go and I will have reviewed everything I received from Born Pretty earlier this year. Guilt-free living will be mine again someday! 😅