Today's look really shouldn't have been so hard to get right and I'm not entirely happy with it, but it's time to post it and move on. I had the nail challenge prompt ice cream and a few water decal sheets that fit. I figured it was time to use them and I just ended up piling too many things in. So I had to re-do and scale back. Not terrible, just not great.
Nail Fail
Now none of these water decals were big enough to really cover my nails as they are right now. I just have wide nails. So I added some polish all around the border to fade them out into the nail polish. If I could re-do again (which I can't cause these images are all used up now) I would have aligned the bottom edge with the end of my nail and left it alone. Ah, well. Still better than the over-saturated and crowded nail art below:
Disappointing water decals…
Note that the white layer in the smaller ice cream pictures does not line up with the colored layer like they are supposed to. They are from Beauty BigBang's water decal sheet BBB006. This is the first time I've used one of their water decals and I am very unimpressed with the quality, although at least it didn't disintegrate when I forgot to use a water-based top coat on them. 😝 I threw out the rest of the sheet because I don't paint my nails white very often and the mis-alignment of the two layers makes them unusable any other way.
Nail art products used
Base Polishes:

Essie's "Blossom Dandy", Sinful Colors' "Sweeten the Teal", and Watcha's "Fairies Lake"

Freehand Painting:

Essie's "Blossom Dandy"
Ice cream water decals from Aliexpress STZ-486
At least one of my new indie polishes: Watcha's "Fairies Lake" is gorgeous. I need to use it again some day and highlight that gorgeous bit of pink it has in it.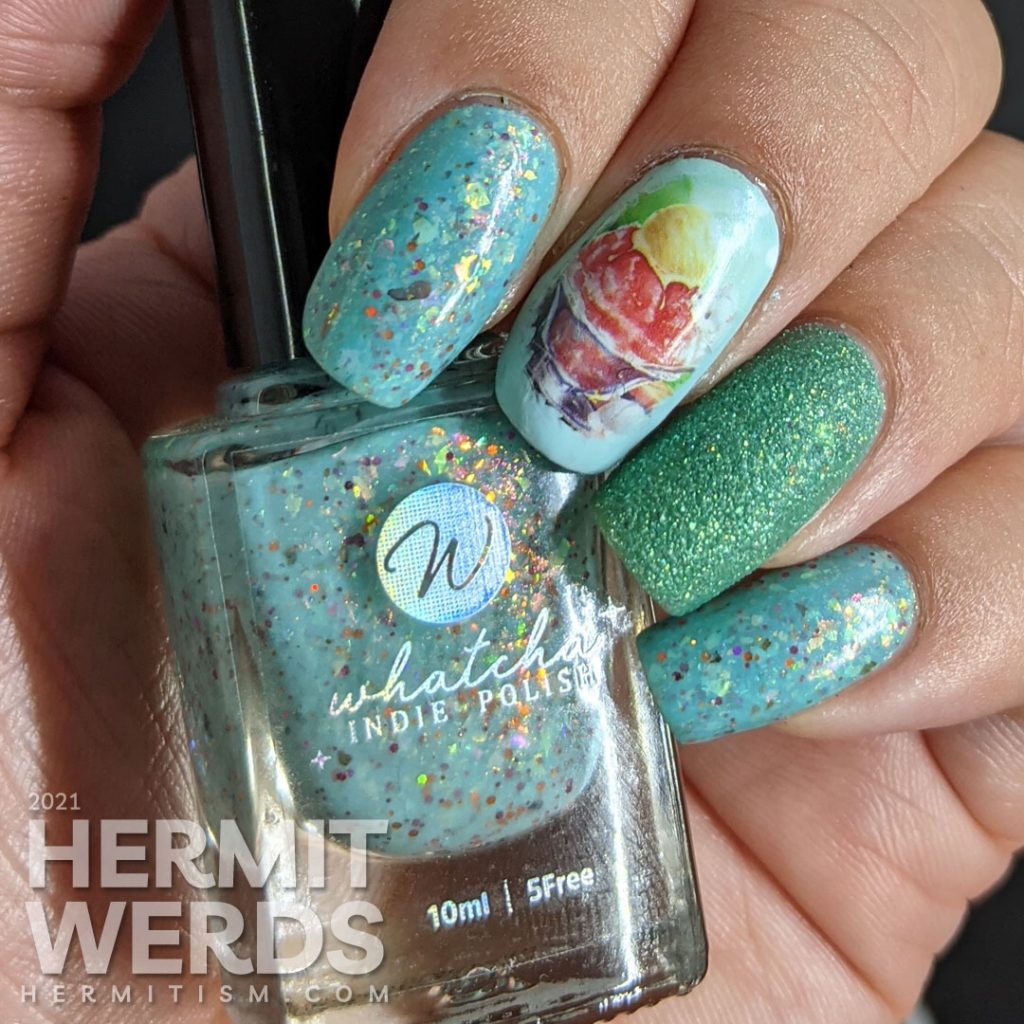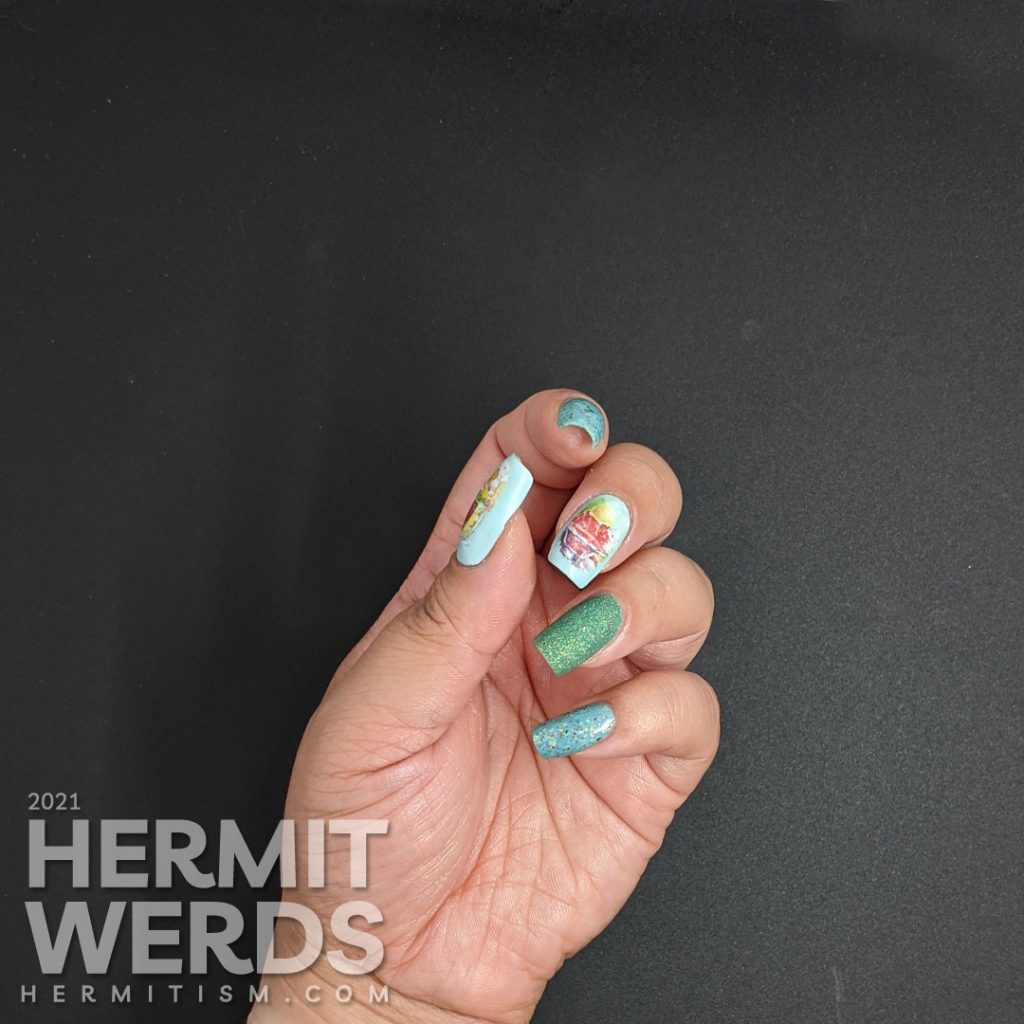 And so we have now come to an inglorious end. I will try to do better next time, friends. 🙋‍♀️