Can it be? Am I posting my mani for #pantone2019winterchallenge's Evening Blue shade on not-Sunday? 😂
My design was inspired by this month, which, as discussed with others earlier today, is really more about the buying of the things. Black Friday and Cyber Monday become increasingly spread out as stores scramble to be the first sale you hit hard. Plus there's China's Singles' Day which I rolled in like the happiest of hounds with smelliest and deadest of things.
Oh, the nail things that I really didn't need, but wanted…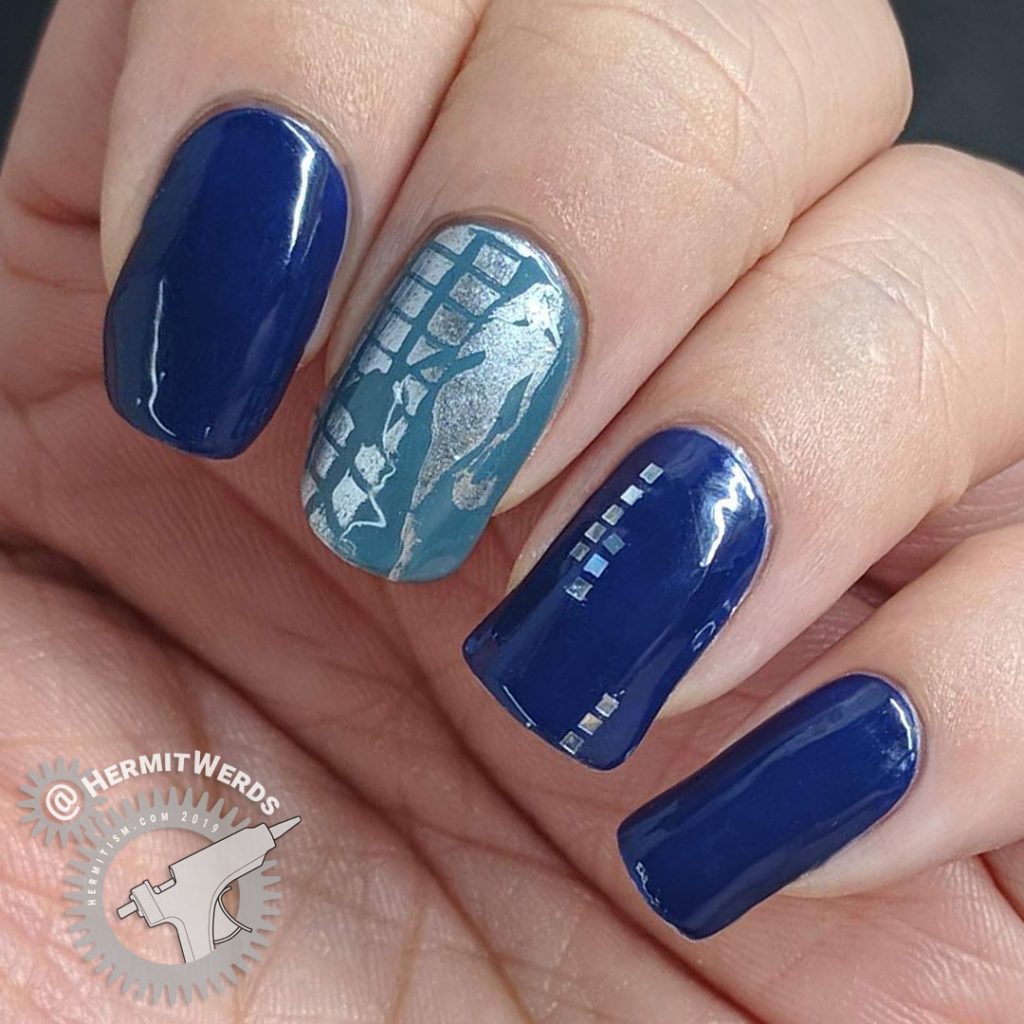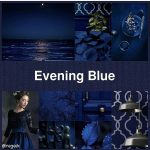 And here's the prompt graphic for reference. I think I found a pretty good match this time. The only thing I could have asked for is to have my polish be a tiny bit more dusty-looking…
Products Used
Base Polishes:

Essie's "Poolside Service" and Sinful Colors' "Navy I Do"

Stamping Polish:

Essie's "No Place Like Chrome"
Square glitters from Rimmel's "Glitter Bomb"

Stamping Plate:
I hadn't initially planned to do the glitter placement, but it ended up being my favorite part of the design. Especially my thumb…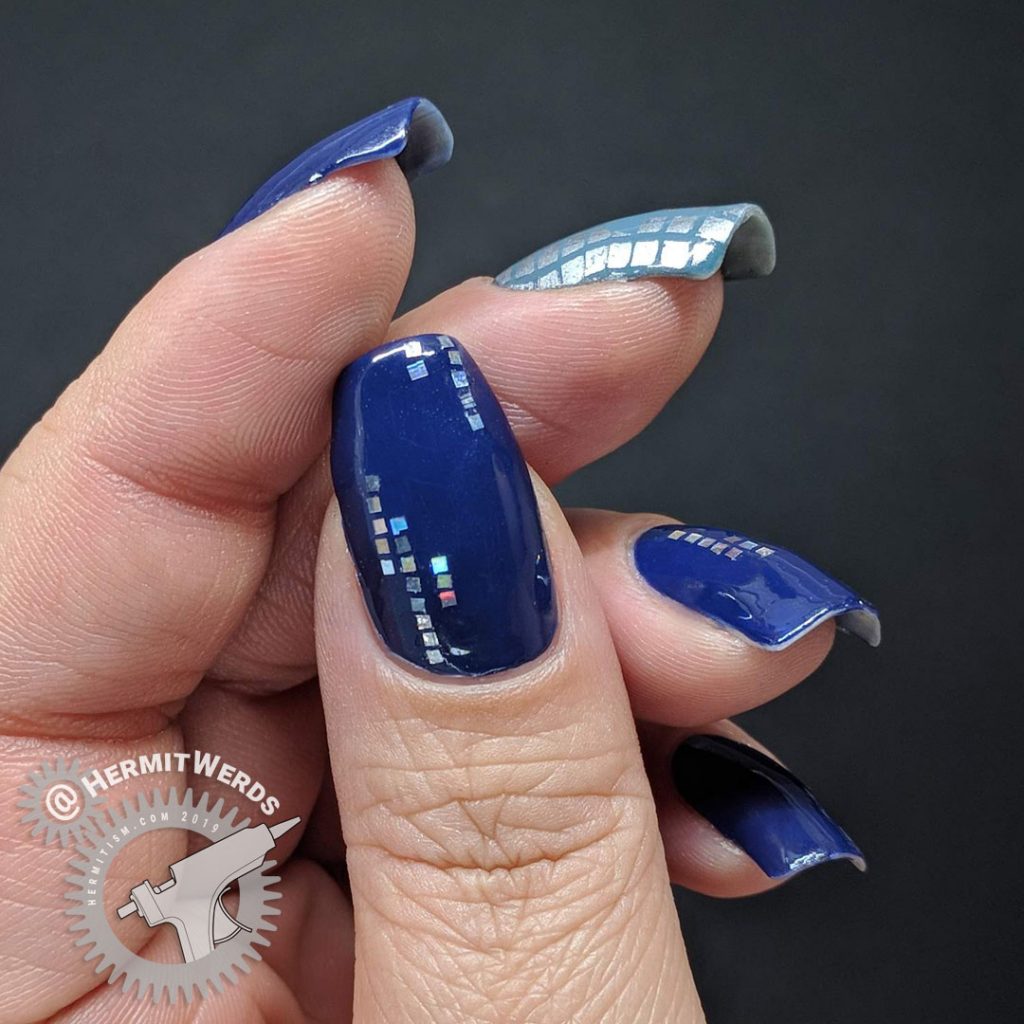 Since I'm posting on not the final day I don't have the next Pantone prompt to share with you. I believe it will be some kind of gray though.
And now I have photos to edit before I sleep,
Photos to edit before I sleep…
😜
Edit 2019-11-24: next week is Frost Gray…