It's not terribly original, but I totally had to paint ice cream nails when given a "melt" prompt. Luckily no one else chose to use the Creative Shop-120 stamping plate with the perfect phrase "You make me melt", which made for an easy themed nail art. My greatest hardship was rediscovering that the black stamping polish I used smears really easily with the clear polish I used to make my decals. Que getting to start over there. Ugh.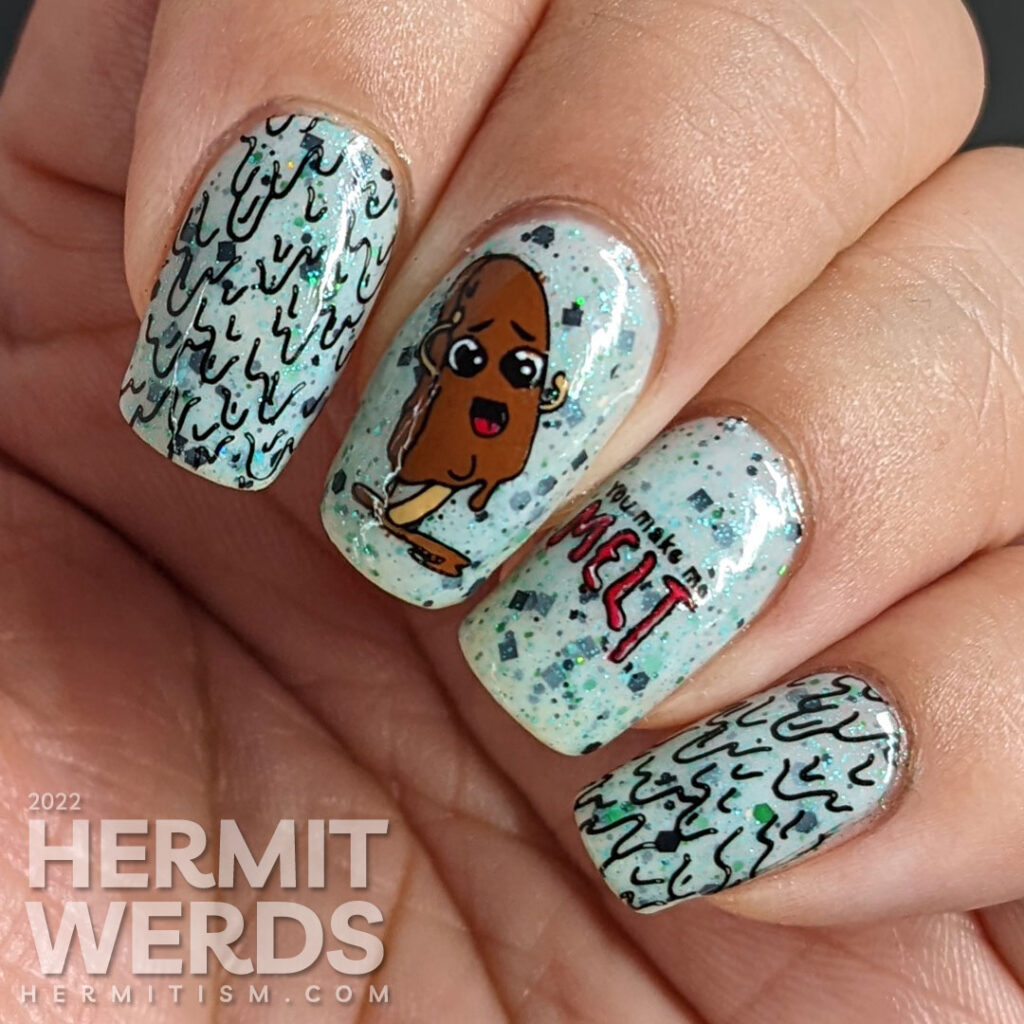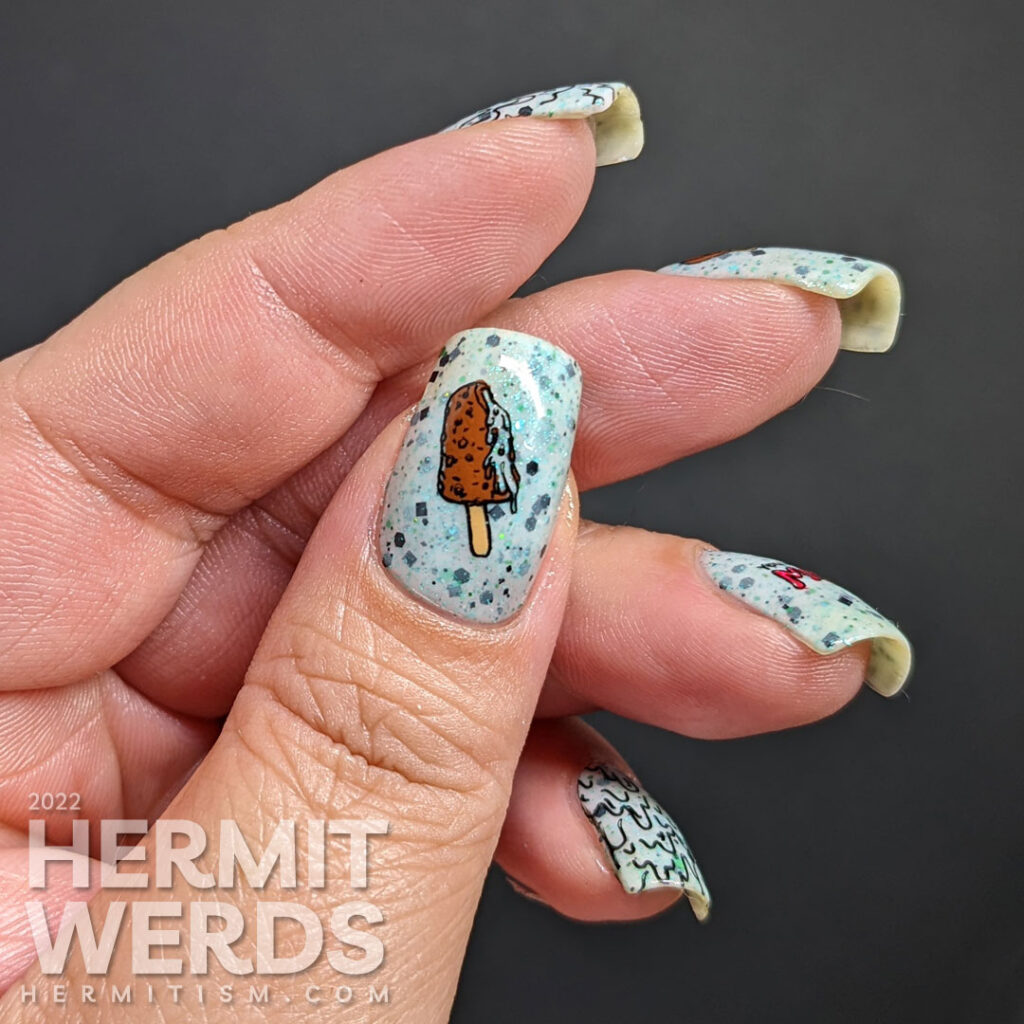 Nail art products used
Base Polish:

Don Deeva's "Mint Hooreo Cookie v2"

Stamping Polish:

Clear Jelly Stamper's "More Like 1 AM"

Advanced Stamping Polishes:

Clear Jelly Stamper's "More Like 1 AM"; Maniology's "Latte"; Shinespark Polish's "Brown Eyed Banner"; and Sinful Colors' "Dream On" + "Snow Me White"

Stamping Plates:
Items in italics are debuting on the blog for the first time.
The base polish is so pretty. I ended up not using an undie and you can see that there's still a little visible skin tone/visible nail line (VNL). I decided to paint a fourth layer before I started on the nail art so I had full coverage. Sometimes, though, I think a VNL can look kind of sweet. However, if you are heavily into having an undie polish to keep the VNL away, The Don Deeva has made several milky base coats in colors I haven't really seen elsewhere including green, peach, and blue (purple is common b/c it helps combat the yellowing nail art-ing a lot causes).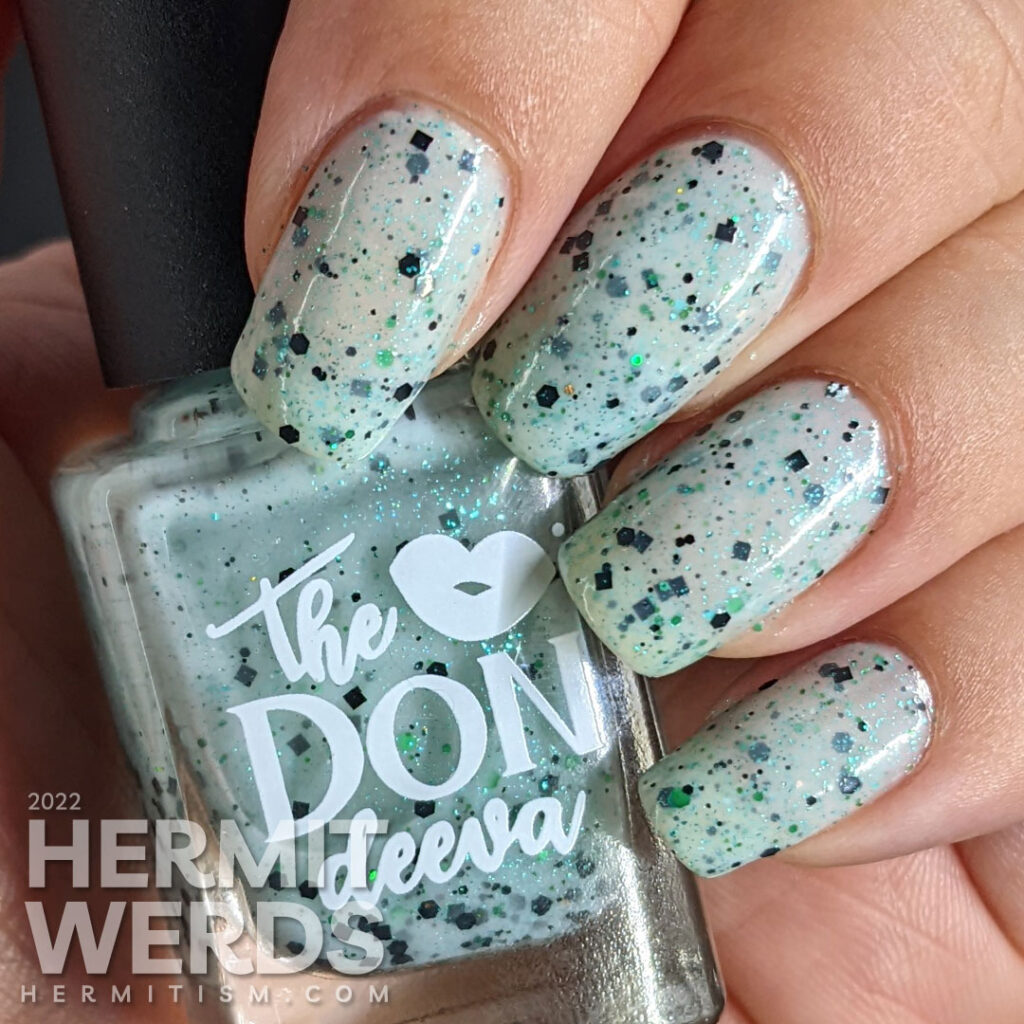 #MeltNailCollab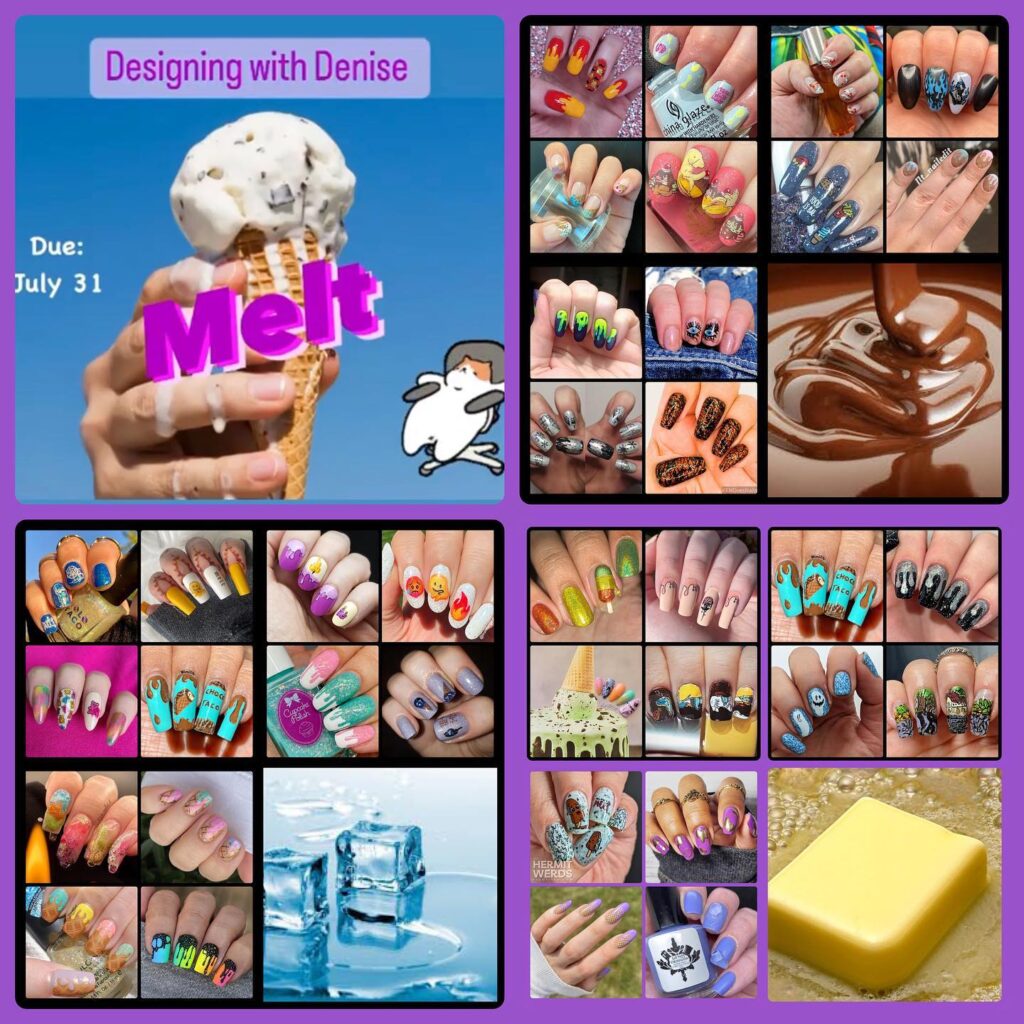 Mint Chocolate Chip uses
Ages ago, I purchased a nail polish from Turtle Tootsie (rebranded to Hearts & Promises). It's called "Chocolate Chip Mint" and I remember worrying that I'd only use it for ice cream manis. Then I proceeded to only use it for ice cream once. 😂 I probably shouldn't have bought The Don Deeva's "Mint Hooreo Cookie v2" considering I had this polish, but they aren't quite the same. The Deeva polish is definitely "noisier" and "glitzier" so I think there's room for both in my collection. Check out all the looks I made with that other mint chocolate polish.
Note the first swatch photo has a rough gradient on it. It's all I had since I tend not to take/share swatch photos b/c I am not a swatcher and things are usually no longer for sale by the time I use them.
Final ice cream nail photos
And some final glitzy ice cream photos…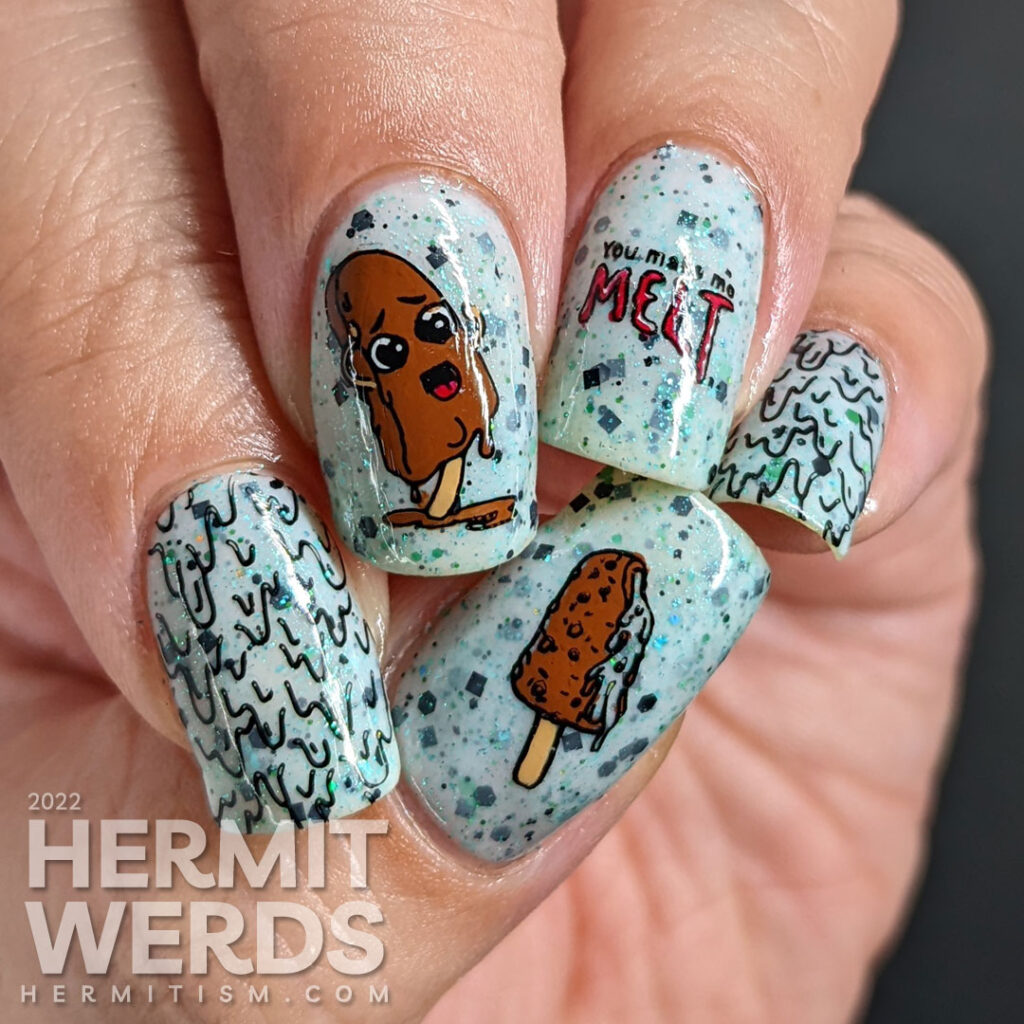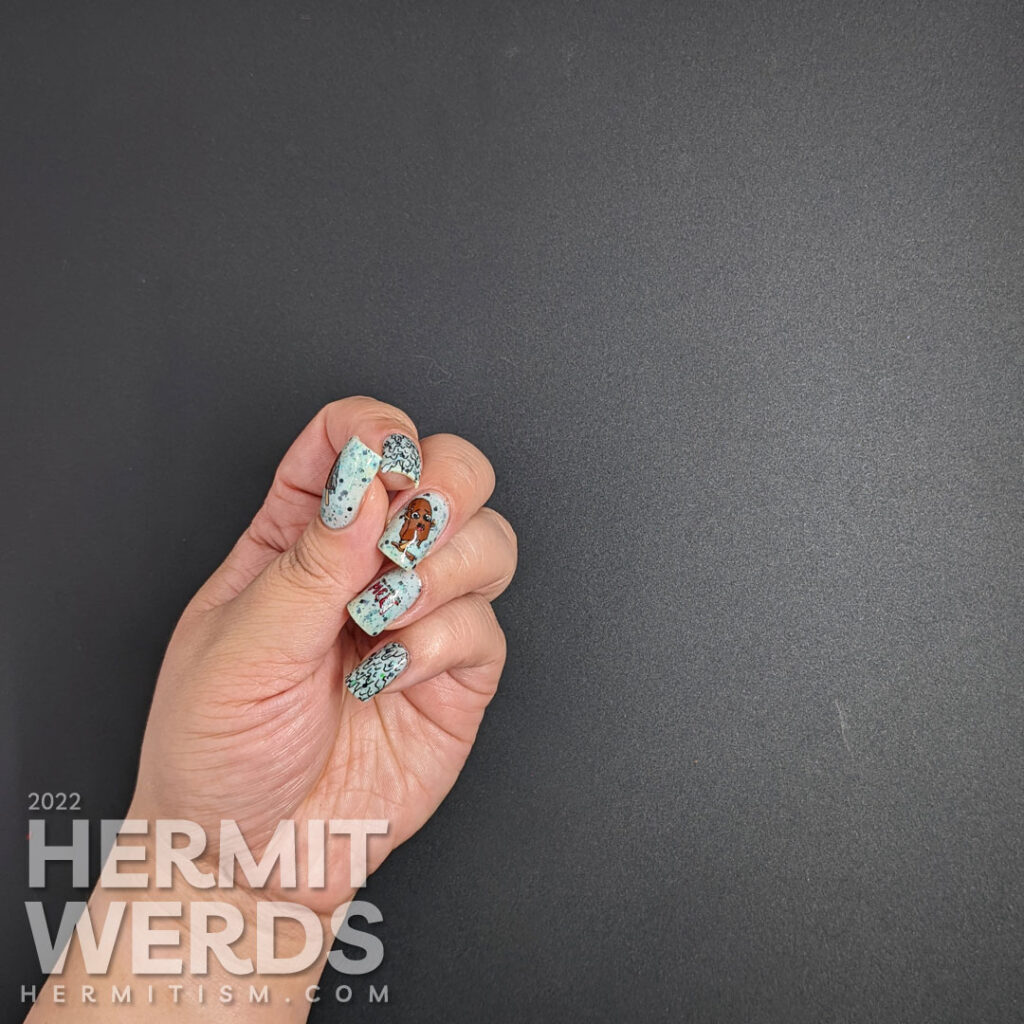 Until next time, friends!